Are you searching for the best BMX socks?
I'm very picky when it comes to socks because I care about the health of my feet.
Heel bruises are THE WORST!
Thus, I always opt for slightly thicker socks (but never ride in the very thin ones!).
These are the best and the comfiest.
The only downside is that they're one-size-fits-most, which doesn't work too well for larger feet.
Note: Don't miss the best BMX shoes that are great for any type of riding.
Best BMX Socks For Every Rider
1. Etnies X Kink Socks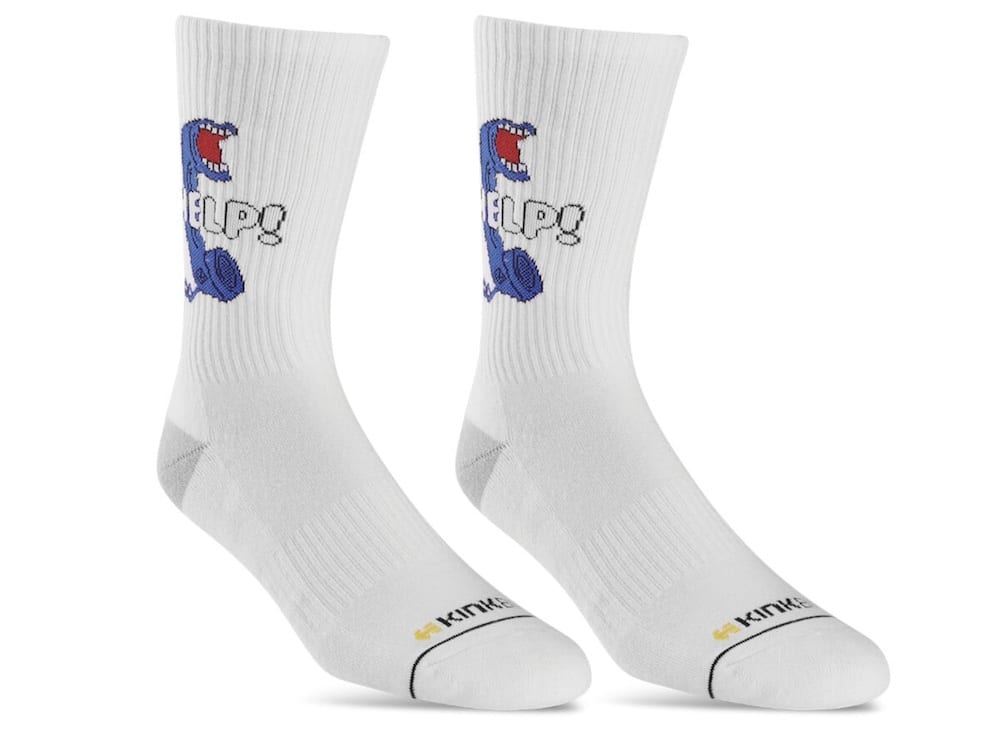 A recent collab between Etnies and Kink brings you cool, Nathan Williams inspired white socks with Kink and Help logos.
Available in black and white and ready for street, park and trails shredding!
Price: $8.99 (may vary)
GET WHITE
GET BLACK
2. S&M Block Socks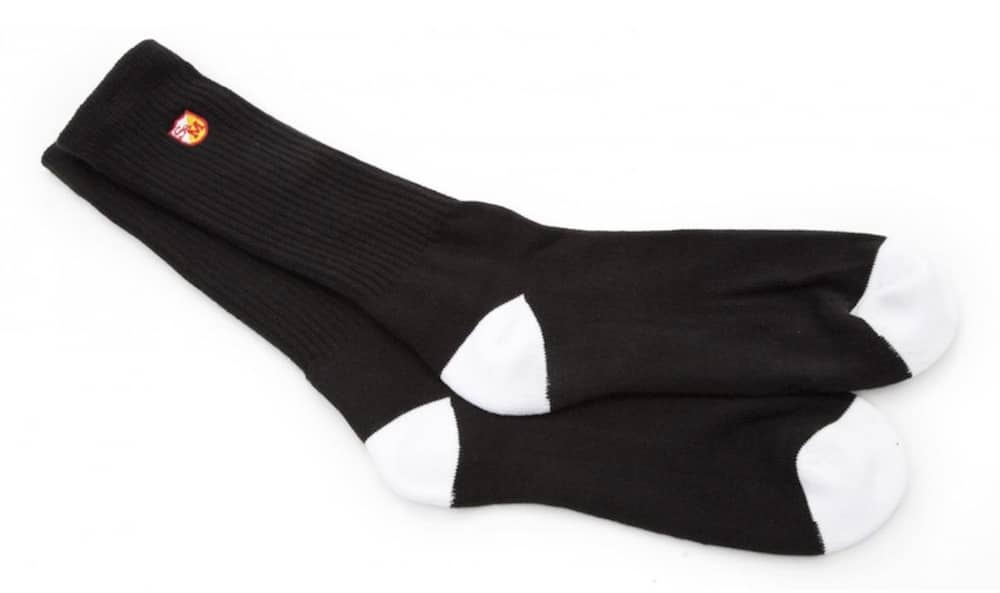 Simple but durable black socks with an embroidered S&M shield to guarantee you'll be riding and walking (maybe even jogging?) comfortably.
Price: $9.95 (may vary)
GET YOURS
3. Shadow Conspiracy Benighted Crew Socks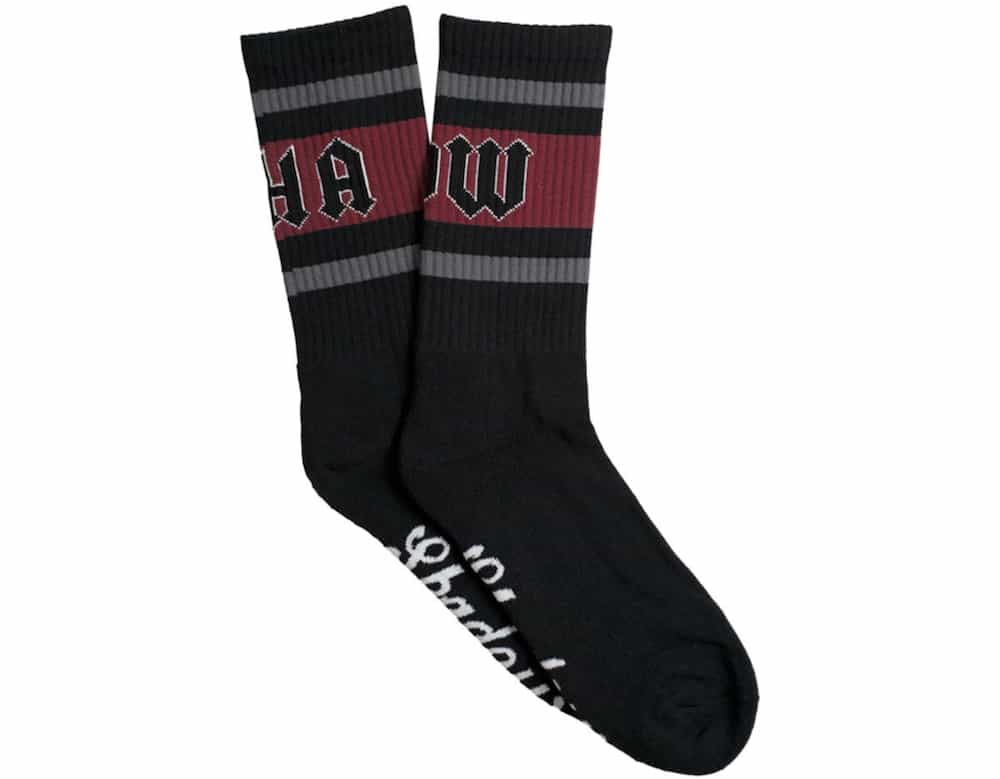 But if you prefer classic, mid-length socks then don't miss Shadow's Benighted socks. Black, red and a little bit of grey with Shadow written at the bottom. (One size fits most.)
Price: $12.99 (may vary)
GET YOURS
4. Vans Classic Crew Socks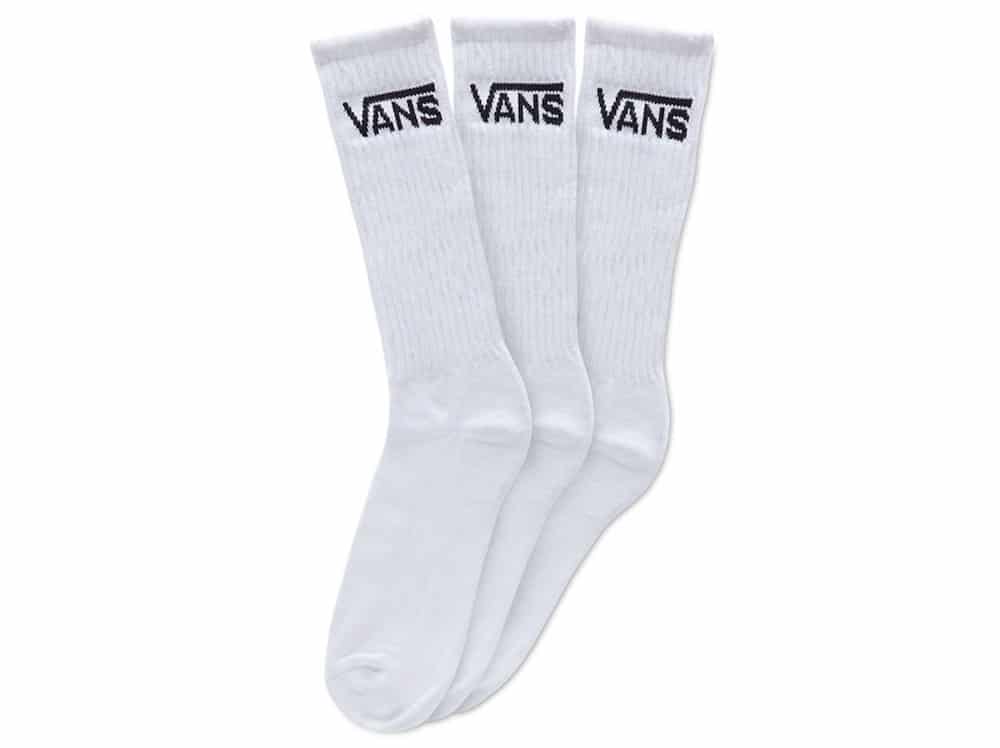 These are a staple in the BMX (and other extreme sports) for a very long time. And the fact that they come as a three-pack is even better.
The Vans Classic Crew socks aren't the thinnest but are also not the thickest – a nice and comfy in-between.
Note: You may also be interested in my collection of the best Vans BMX shoes.
Price: $14.95 (may vary)
GET WHITE
GET BLACK
5. Source Crew Socks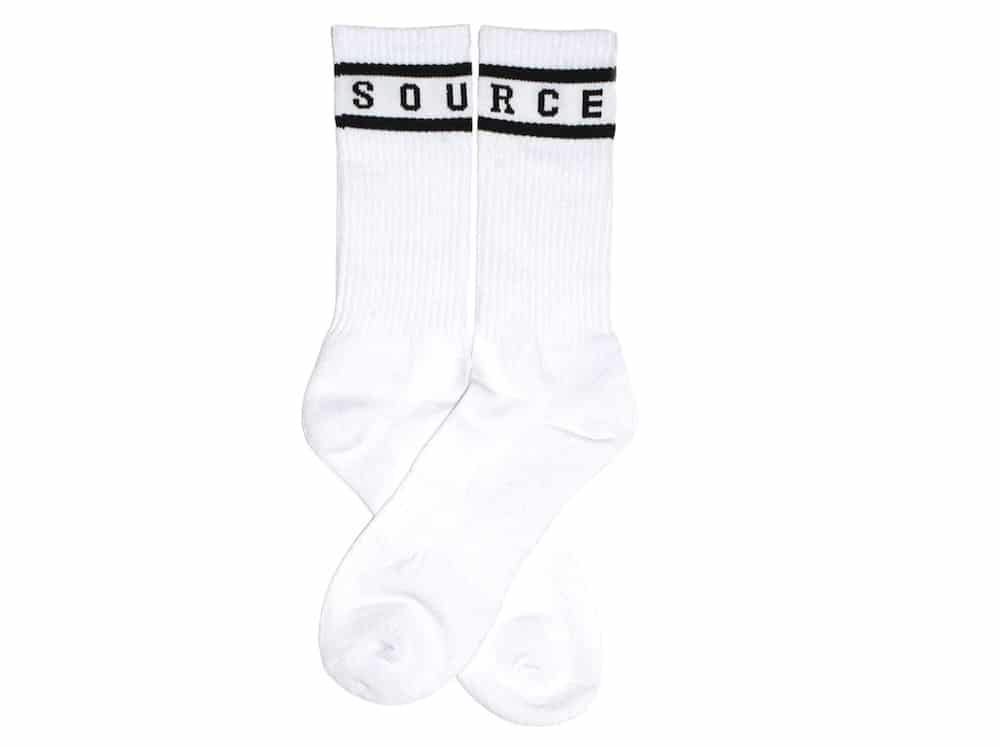 Source BMX dropped their woven logo socks somet time ago and come as a one-size-fits-most.
You can get them in black and white and are made of 80% cotton and 20% spandex with a reinforced arch and midsole.
Price: $5.99 (may vary)
GET WHITE
GET BLACK
6. Cult Long Socks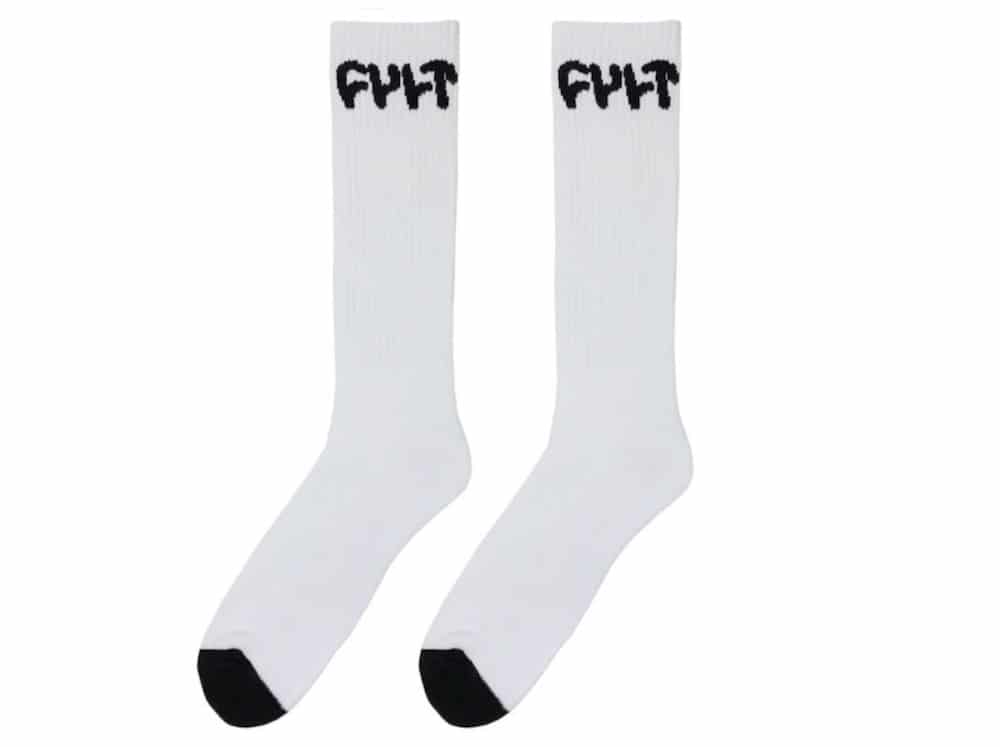 These are one of my favorite BMX socks because of their length.
And the Cult Long socks come in extra handy if you don't wear shin guards. They offer some additional protection of the feet, shin and calf – PERFECT.
Price: $15.71 (may vary)
GET WHITE
GET BLACK
7. Vans X Courage Adams Socks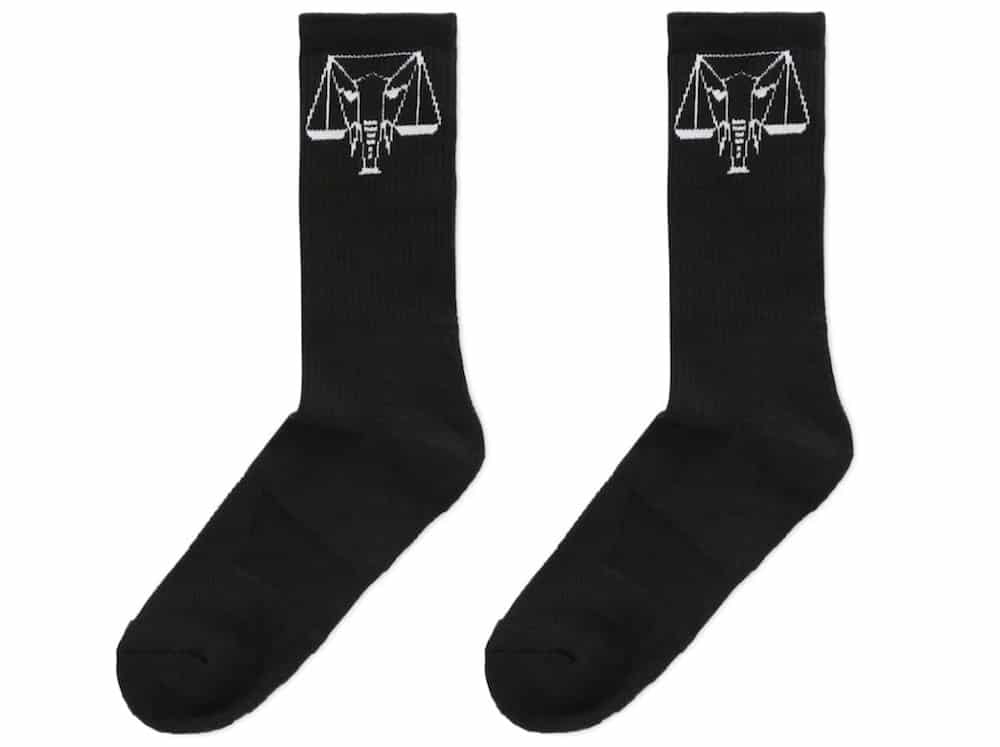 I'm sure we're all aware of the awesome Vans and Courage Adams apparel and shoes collaboration.
He also has signature black with elephant logo socks that are a variation of Vans' Crew socks.
Price: $14.95 (may vary)
GET YOURS
8. Stay Strong Stripe Socks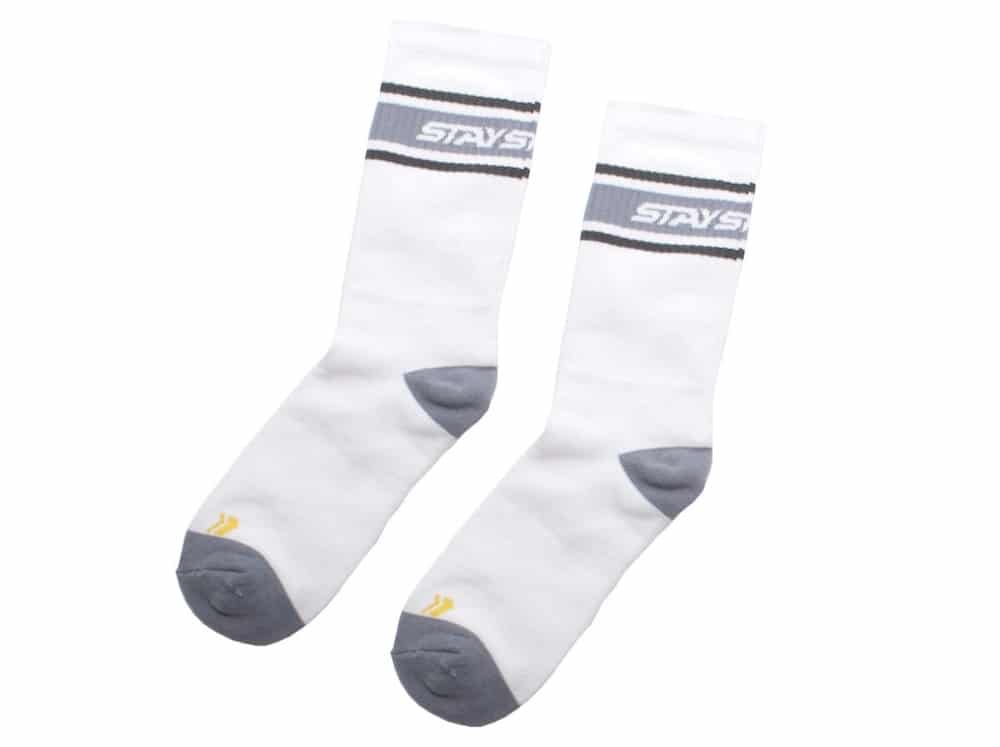 I like that Stay Strong offers their Stripe socks in different sizes, which ensures a better fit. (I'm not the biggest fan of OS size socks.)
The double-stitched heel and toe areas are also an important feature to keep your feet safer on high-impact landings.
Price: $11.99 (may vary)
GET YOURS
9. Animal Socks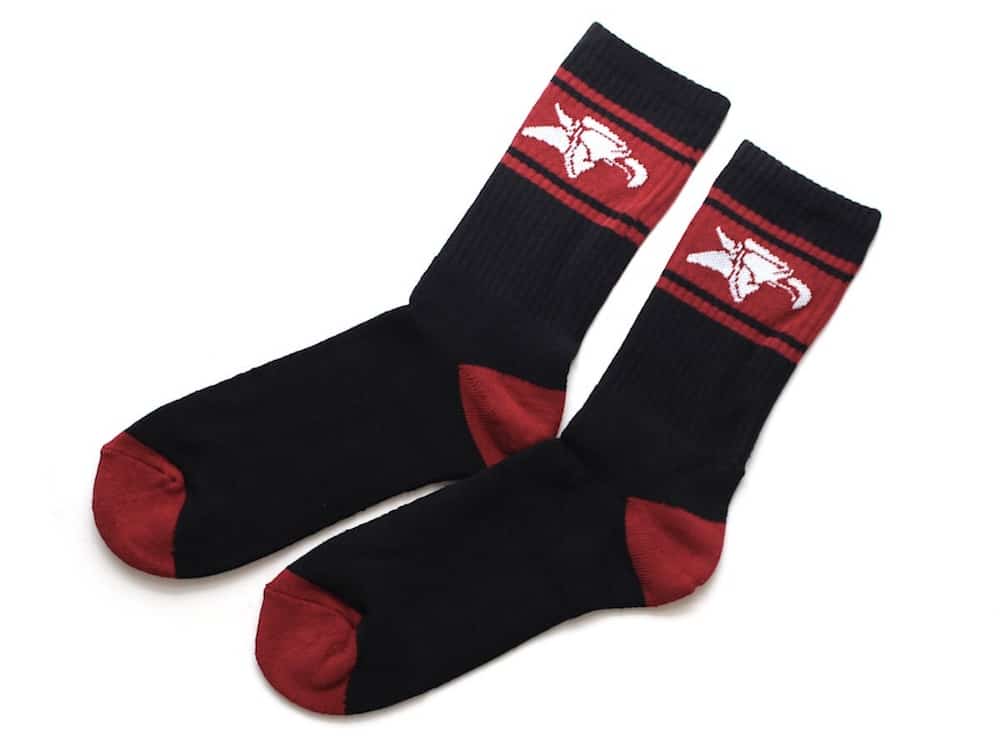 The Animal Socks are pretty thick, made of 90% cotton, 8% nylon and 2% spandex.
Depending on the size of your feet, these won't necessarily fit too high (because of the one-size sizing).
Price: $15.99 (may vary)
GET YOURS
Was this article helpful?
Disclosure: The BMX Dude's content is free & reader-supported. I may earn a commission if you click & buy through my links. Your support helps me create the best content & make a difference. Thanks! 🤘