Are you trying to figure out what the BMX seat post size is?
Quick answer: The outer post diameter is 25.4mm or 1 1/8″.
When I first started riding, I thought every bike had the same seat post. How silly I was.
I still remember how badly I wanted to put a chrome seat post on my black BMX because I thought it'd look cool.
It took me a while to find one only to realize that an MTB post doesn't fit a BMX, lol.
I learned it the hard way, so you don't have to.
But it's really hard to mess things up these days.
Note: You may also be interested in my collection of the best BMX seat posts.
2 BMX Seat Post Sizes
Diameter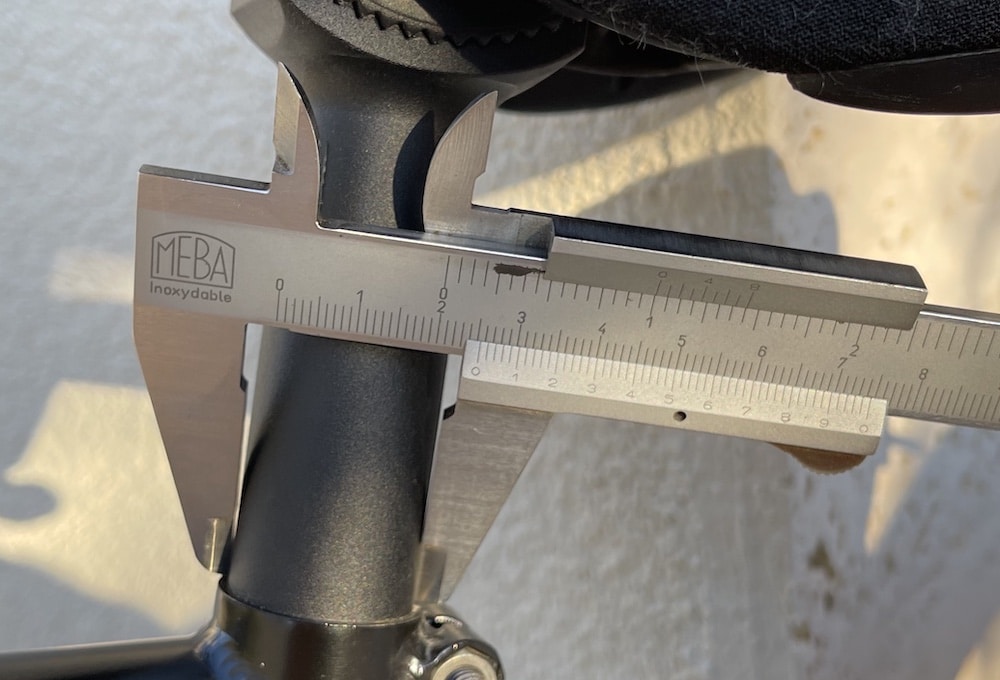 This is the most important measurement of a post. Why? Because you cannot change it – and the second one, you can.
If you aren't using an old-school bike, then it's standard for everyone at 25.4mm. This is the size every modern freestyle BMX has.
For all the old-schoolers, the seat post is 22.2mm or 7/8″ (like an oldschool Mongoose seatpost).
Moreover, if you're into BMX racing, you might also see a seat post diameter of 27.2mm.
Length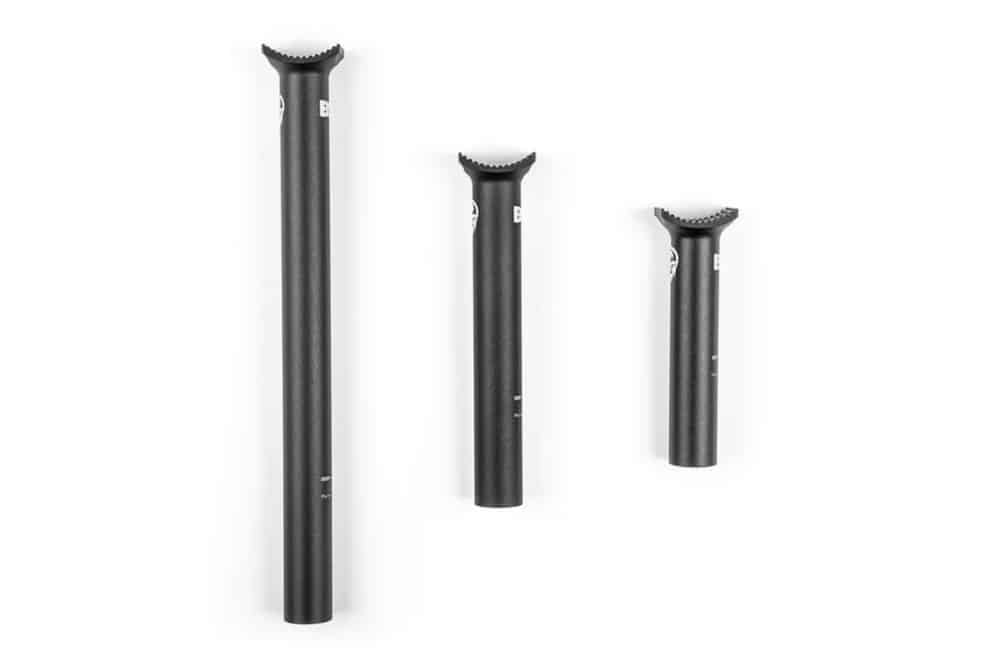 The best part of seat post length is that you cannot get the wrong one. UNLESS(!) you like to ride your seat really high, like Mike Hoder, and get yourself a too-short one.
The lengths go anywhere from 135mm and upwards to 300mm. I run a 185mm to have enough room to play with.
For instance, I pull the seat out when learning opposite barspins (which happens rarely, lol). But if I'd ever want to slam it, I can do that, too.
Anyway, if you get a seat post that's too long, you can always cut it. They are made out of Aluminum and are easy to cut. But don't cut it too much too quickly.
Bonus: BMX Seat Clamp Size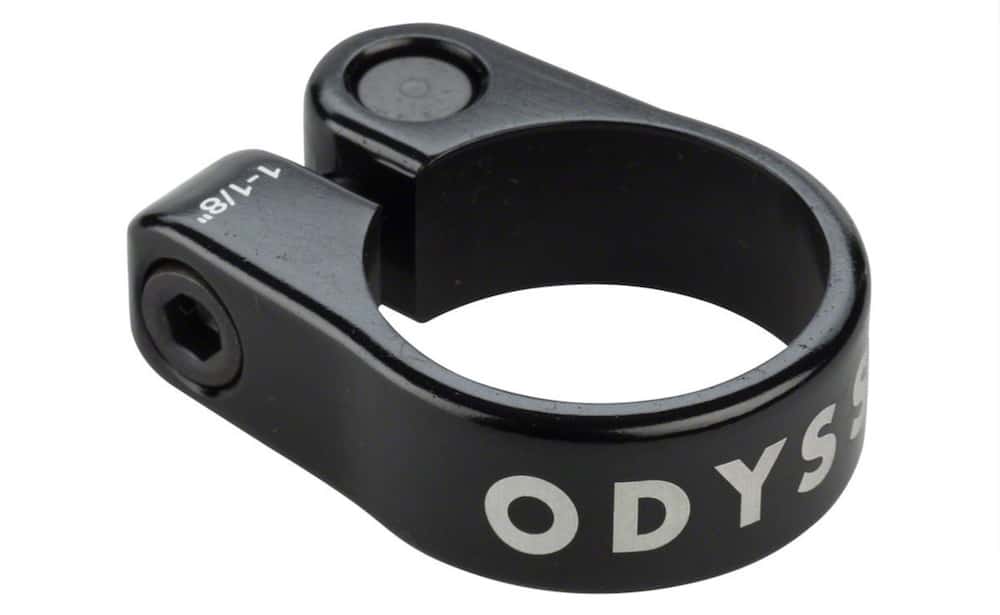 You must get one if your frame doesn't have an integrated seat clamp.
A seat clamp for a freestyle BMX has a 28.6mm inner diameter, which fits the 25.4mm seat post.
And in the case of a race frame, the clamp has a 30mm inner diameter for the 27.2mm post.
Also, if you have an old/mid-school BMX with a 22.2mm post, you'll need a 25.4mm inner diameter clamp.
Fun fact: There was a period when a few companies made "wedge posts," which offered the rider to clamp the seat without the seat post.
Some frames actually came without the surface where the seat clamp should be (and no integrated clamp) – to make it look cleaner (more minimalist).
And those of us who had the "wedge post" simply cut the frame. Yup, that really happened. (I had Animal's wedge post.)
Conclusion: Are All BMX Seat Posts The Same Size?
Yes, if you're into freestyle, the seat post's outer diameter is 25.4mm on all bikes.
But two more sizes exist: 27.2mm, mostly found on race bikes, and 22.2mm for old- and mid-school BMXes.
Regarding length, you have multiple options to find the perfect one. Remember, you can always cut it if it's too long.
Finally, besides learning about the size, you may also be interested in learning about the multiple different BMX seat post types.
Was this article helpful?
Disclosure: The BMX Dude's content is free & reader-supported. I may earn a commission if you click & buy through my links. Your support helps me create the best content & make a difference. Thanks! 🤘