Are you trying to figure out whether a fat, mid or slim BMX seat is better and why?
I've been dealing with figuring out which BMX seat size is better for quite a bit until I thoroughly tested all three.
Many still ask if all BMX seats are the same size – no, they're not.
I'll share with you all the ins and out through this article so you can make the right decision.
But you may also be interested in ready on the topic of different BMX seat types to see which suits you best.
This post covers:
And before we dive deeper into BMX seat thickness, I just want to let you know that I have a collection of the best BMX seats so that you can choose the perfect one more easily.
Sooo, would it be a fat, a mid or a slim seat?
I prefer the mid version because it's the most versatile.
3 BMX Seat Sizes (Fat, Mid & Slim)
Attention: There's no universal fat, universal mid and universal slim thickness.
Each brand has slightly different sizing, but it's not too big of a difference and come very close to each other.
1. Fat BMX Seats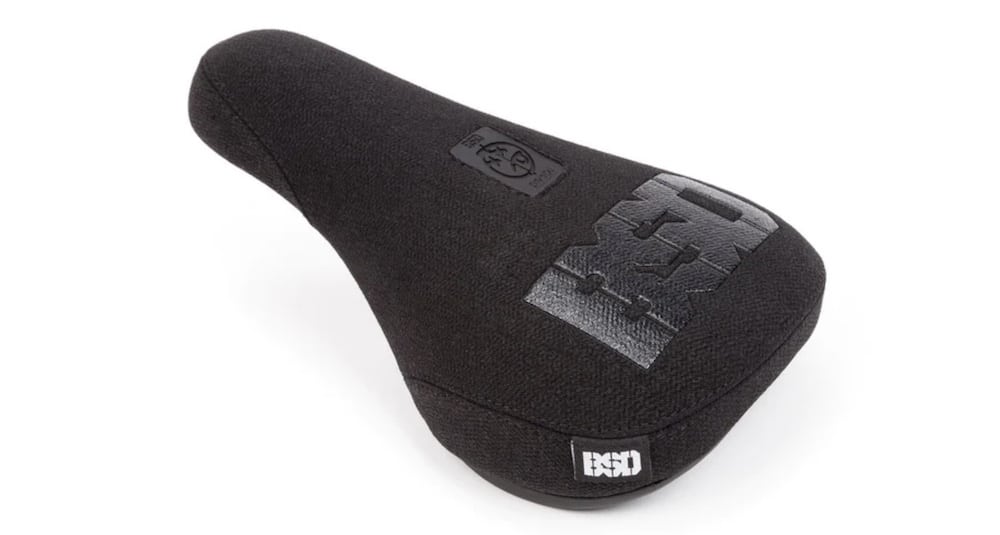 Let's start with the thickest version of a BMX seat, the Fat seat. It's one of the more popular versions at the moment.
It gives you all the extra cushioning you need for specific tricks and even for just riding around. I don't really use my BMX for the latter, and the tricks I do don't require a fat seat, so that's why I stopped riding it.
But if you need to pinch your seat more often than not, then this is the perfect size for you.
Heck, even if you're learning tricks like barspins, I'd actually recommend getting it because it'll feel more comfortable.
One of the tricks that's easier with a thicker seat is a suicide no-hander. You want your bike to lock properly when high in the air.
Some of the riders who prefer a thick seat are Colin Varanyak, Dakota Roche and Johnny Raekes.
2. Mid BMX Seats (My Favorite)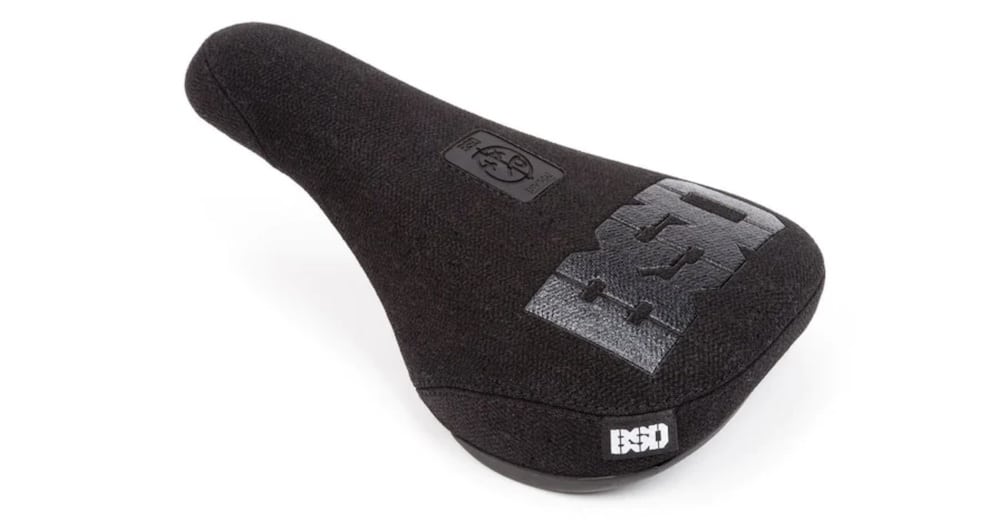 Mid is always a safe decision to make when you're unsure about whether to go with a fat or a slim seat.
It's an all-around solution that's not too thick and not too thin.
It still gives you plenty of cushioning for "pinching tricks" but doesn't get in the way of tricks like turndowns and lookbacks.
But it's surprising to me that this is the BMX seat thickness that I don't really see too many riders pick.
Some say they don't like the look, and some say they rather go with a fat or a slim seat because their favorite pro rides it. And then there are the third ones who opt for this one because it's lighter than a fat seat.
Finally, there are dudes like my friend Joe and myself who'd go mid-seat all day, every day. (Although I might switch to a slim one sometime in the future.)
3. Slim BMX Seats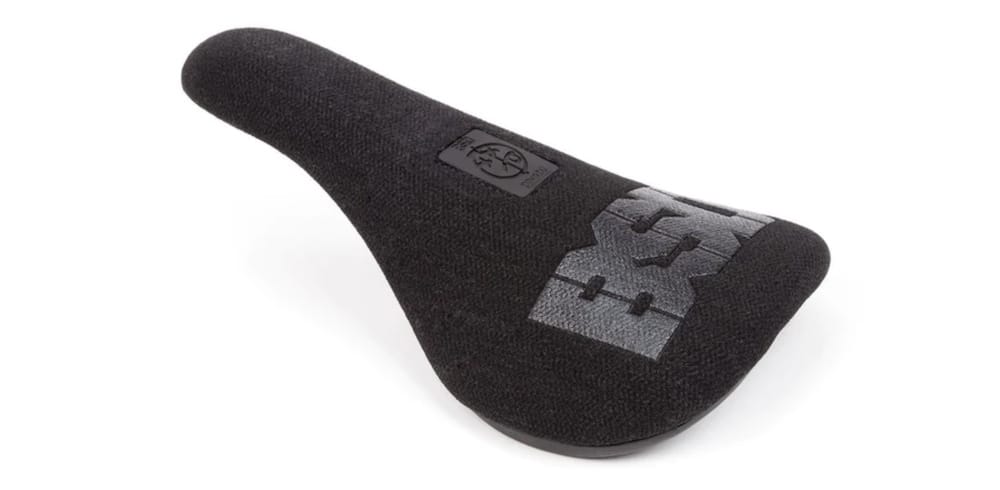 This is the slimmest seat size, and many say it's the old-school version.
Hey, many old-school bikes had very slim, plastic seats, which I can't even imagine riding today. But it's Eclat trying to bring the improved semi-plastic seat to the masses.
A Slim seat is for all the dudes out there who don't need the cushioning that mid and fat seats offer.
Usually, you'll see style kings ride a slim seat, like Corey Walsh and Trey Jones.
But then there's Felix Prangenberg, a big advocate of slim seats because of the old-school look. And if you know Felix, you know he does A TON of barspins, and it seems a slim seat doesn't bother him.
Once you learn barspins, 180 barspins and even truck drivers, you don't need the extra cushioning because it's not about the pinching anymore.
However, when you're learning those tricks, I still recommend going with at least a mid, if not a fat seat.
Note: A slim BMX seat is also the lightest amongst all three, which is one of the reasons riders pick it (especially park dudes).
Which BMX Seat Thickness Is Right For Me? (Fat, Mid & Slim)
One of the MAIN guidances to follow when choosing a BMX seat is your personal preference.
That's the most important of them all. Simply choose the seat that feels right to you.
You don't even have to listen to me because you know it best already.
But here's a quick recap that'll help you make the right pick:
Fat seat: If you need the extra cushioning and don't care about the weight. It's great for learning tricks, and it even makes some tricks easier. In my opinion, it's a perfect beginner seat and works great for pedaling around.
Mid seat: If you like to do a bit of everything but don't like the extra thickness or a slim seat is too thin. It still gives you the cushioning but doesn't look like a big bulge on your bike.
Slim seat: If you don't need the cushioning because you're not into tricks but enjoy style and flow. It's the lightest seat with an old-school look (that even some street riders prefer).
You may also be interested in knowing why are BMX seats angled up.
Was this article helpful?
Disclosure: The BMX Dude's content is free & reader-supported. I may earn a commission if you click & buy through my links. Your support helps me create the best content & make a difference. Thanks! 🤘