Welcome to my extensive collection of the best pivotal, stealth and tripod BMX seat posts.
Yes, I made sure to include something for everyone.
If you like it traditional, go with pivotal (sorry, no railed option here).
But if you like a cleaner look, then tripod or stealth systems are the way to go.
Stealth is GREAT because it's also compatible with pivotal. (Tripod is not!)
I'm currently testing the tripod system, but I will later switch to stealth or pivotal because of more seat options.
Quick post navigation:
Note: Don't miss my collection of the best BMX seats.
Best Pivotal BMX Seat Posts
1. BSD Blitzed Post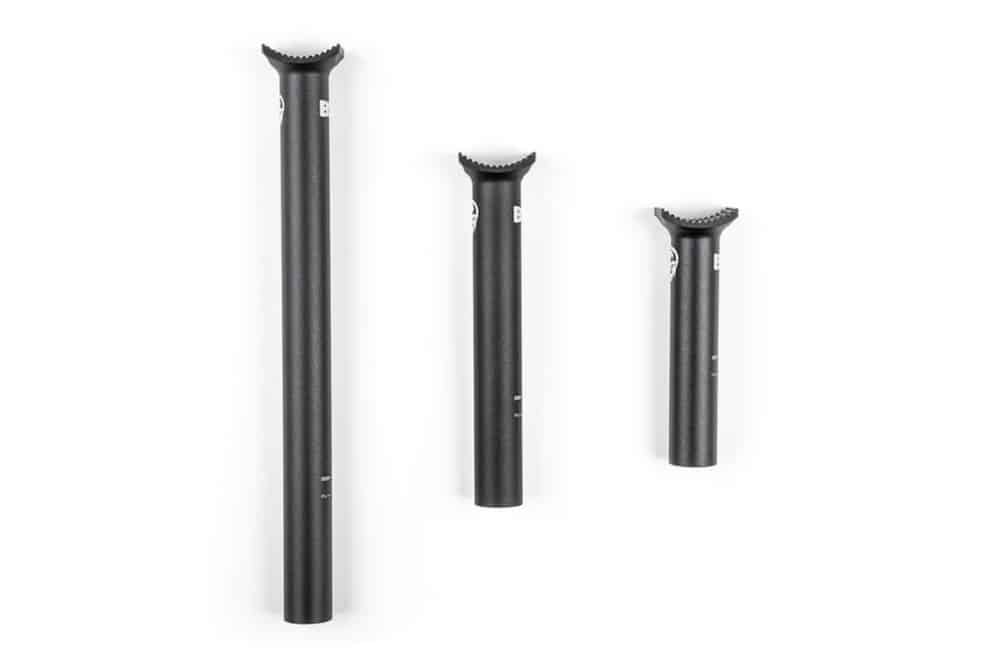 The BSD Blitzed post is for everyone. Why? Because it comes in three sizes (135mm, 185mm & 300mm) and features three colors.
Even though I'd go for black, the raw looks really RAD.
Price: $29.99 (may vary)
GET SHORT
GET LONG
GET XL
2. United Supreme Post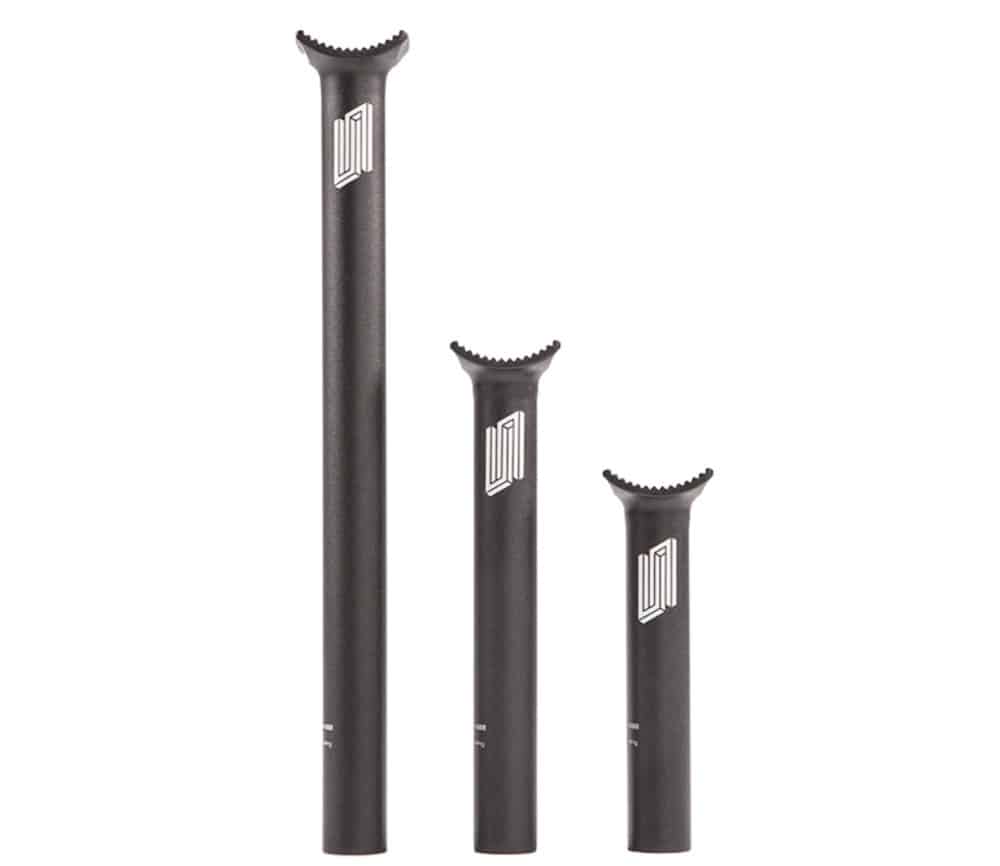 United's Supreme post is another one that's available in three sizes. You can get it in 150mm, 200mm and 320mm lengths.
This BMX seat post is machined on the inside to reduce the weight.
Price: $27.99 (may vary)
GET YOURS
3. Odyssey Pivotal Seat Post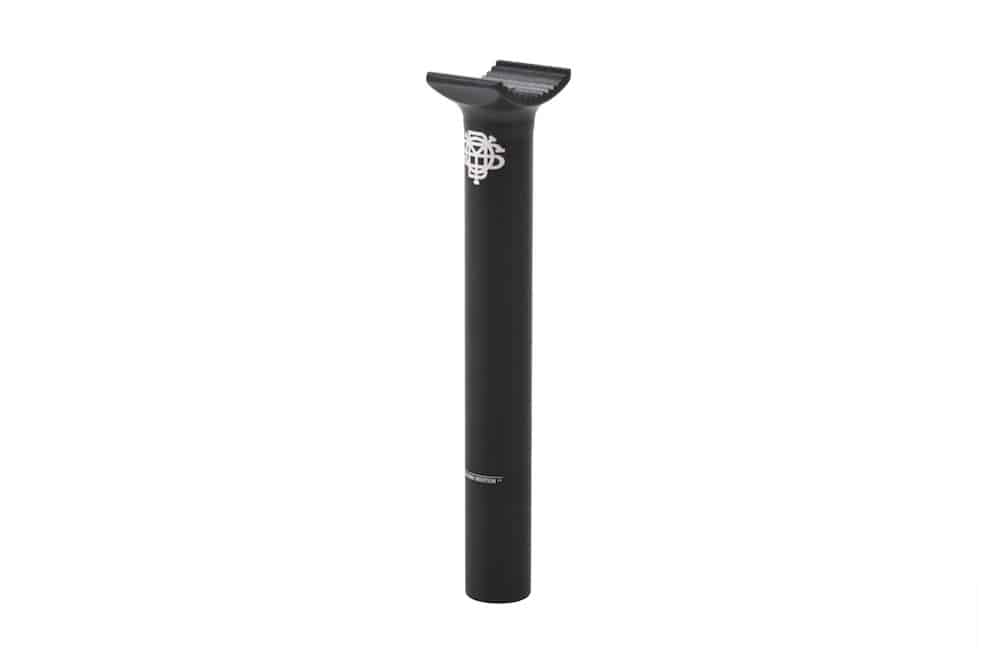 Odyssey pivotal seat post covers all the riders out there with 200mm and 300mm lengths.
Hey, you can always cut it if you want. It's aluminum, so it cuts effortlessly.
Price: $36.99 (may vary)
GET YOURS
4. Rant Believe Pivotal Post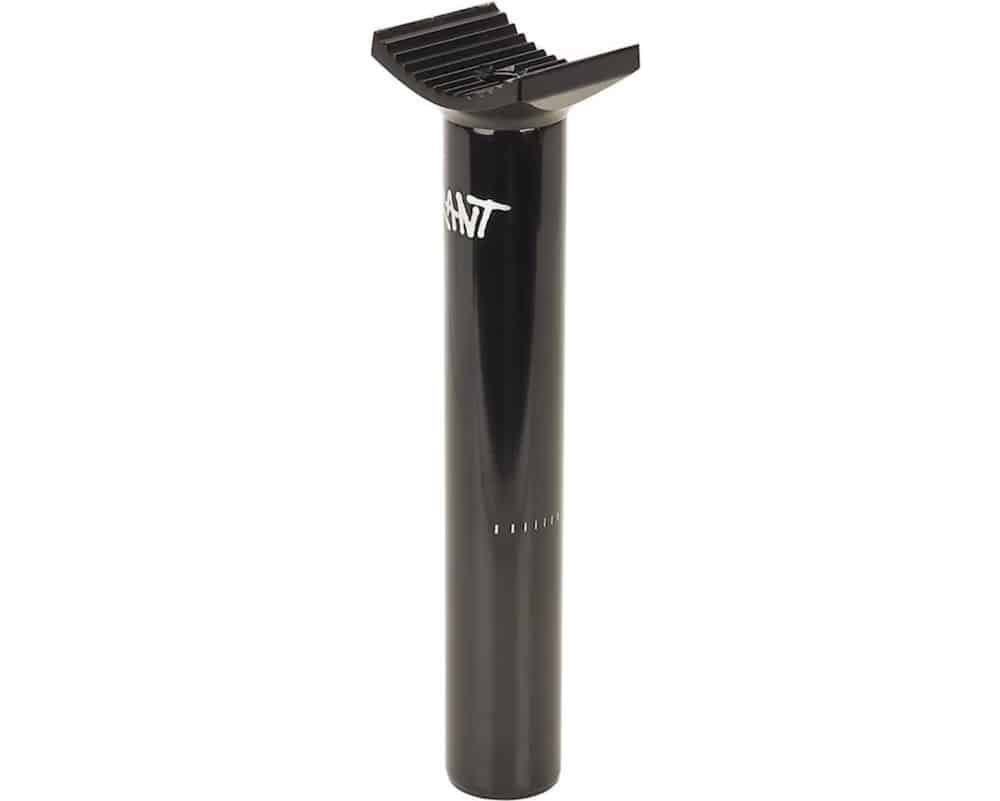 Rant offers a simple, 150mm pivotal BMX post that works for the majority of riders.
But if you like your seat post sticking out more, this is probably a too short option for you.
Price: $25.99 (may vary)
GET YOURS
5. S&M Long Johnson Pivotal Post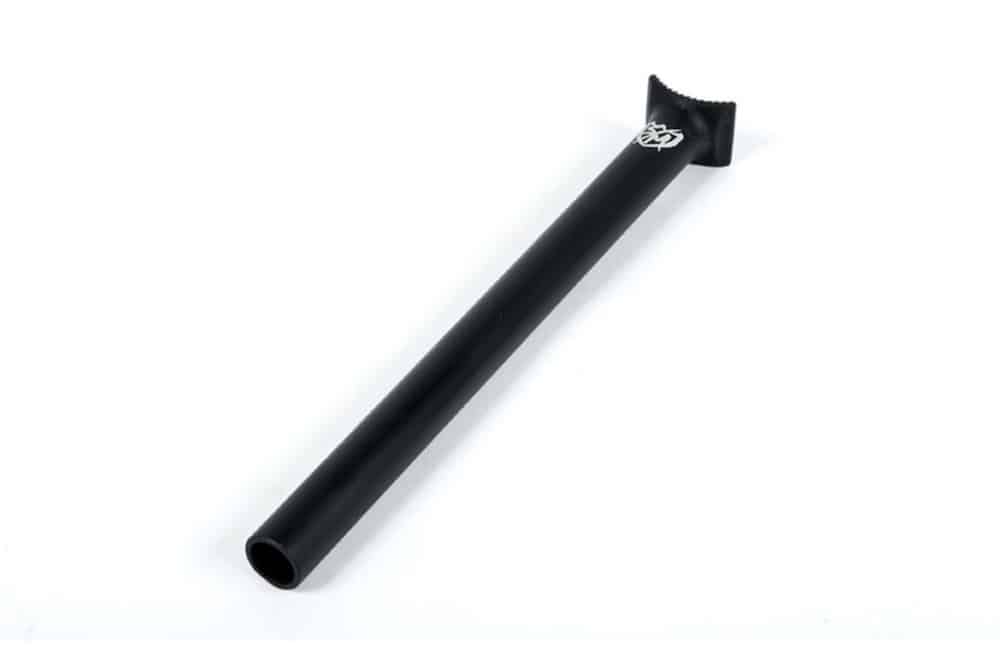 You see Mike Hoder ride the S&M Long Johnson post because it's great for pedaling around (320mm!) but push it in the frame and you can shred streets, parks and trails with it.
Price: $31.95 (may vary)
GET YOURS
6. WeThePeople Pivotal Post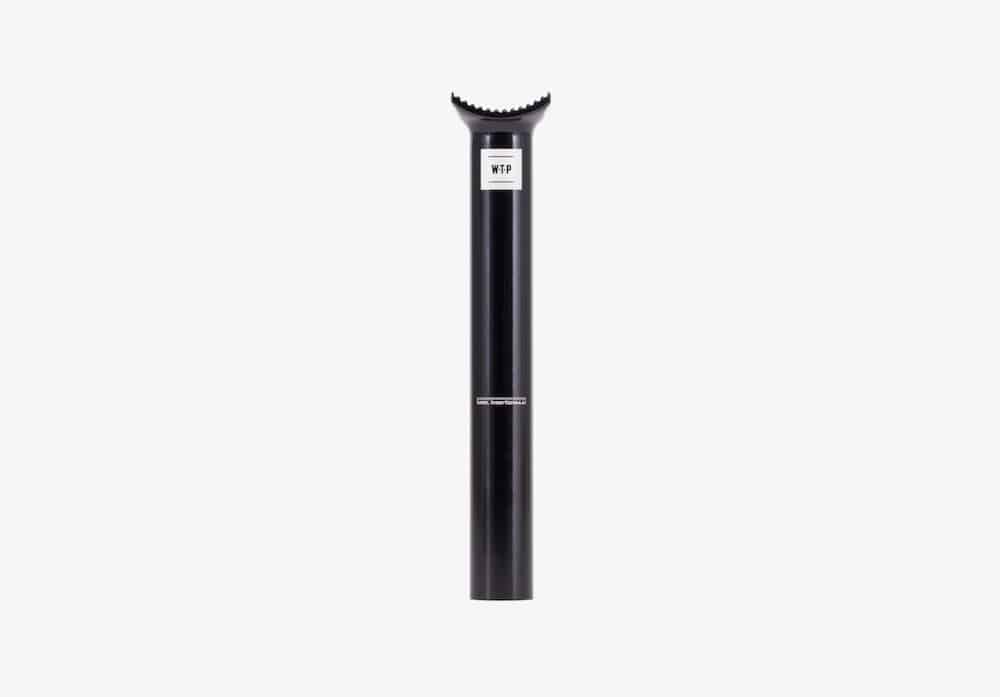 The WTP pivotal BMX seat post is an all-around solution (200mm) that comes in gloss black and polished.
It's forged out of 6061-T6 aluminum, giving it all the necessary strength a post needs.
Price: $30.99 (may vary)
GET YOURS
7. Cult Counter Post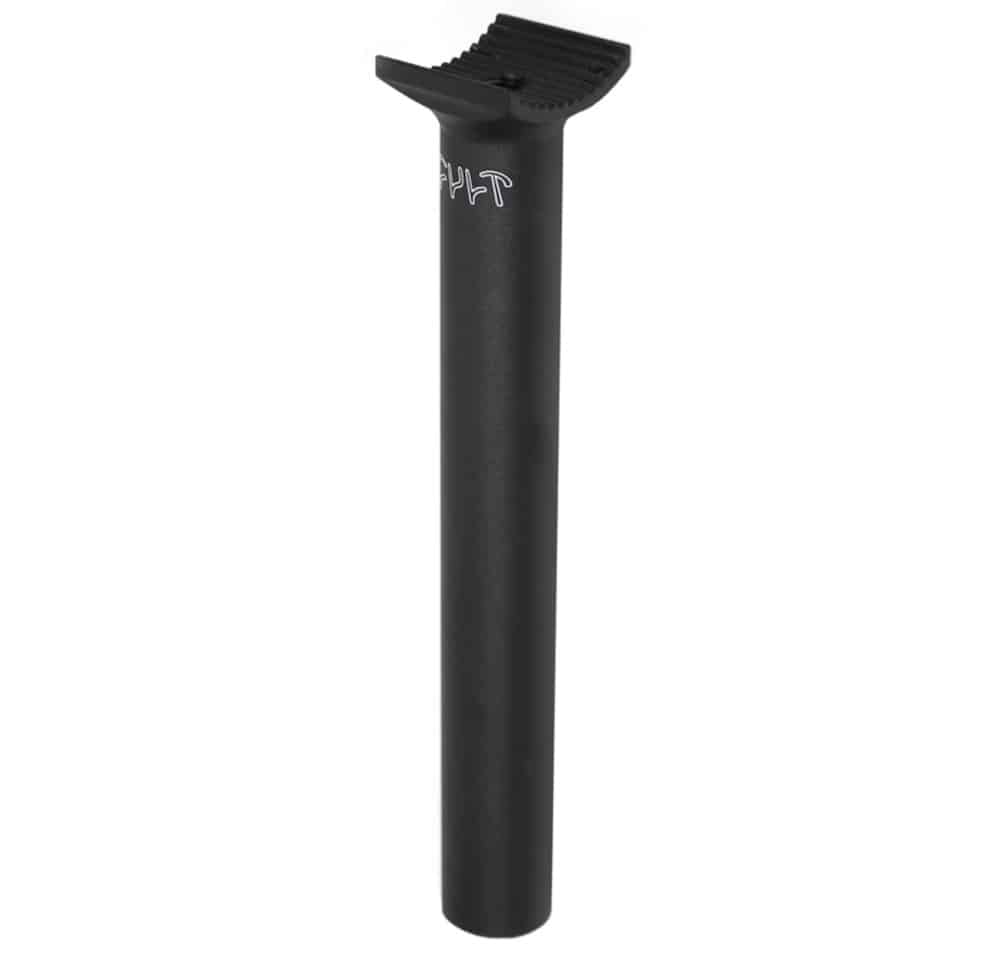 Cult has another 200mm long pivotal post that's available in black only. Light and reliable – that's what's up!
Price: $29.99 (may vary)
GET YOURS
8. Eclat Torch Post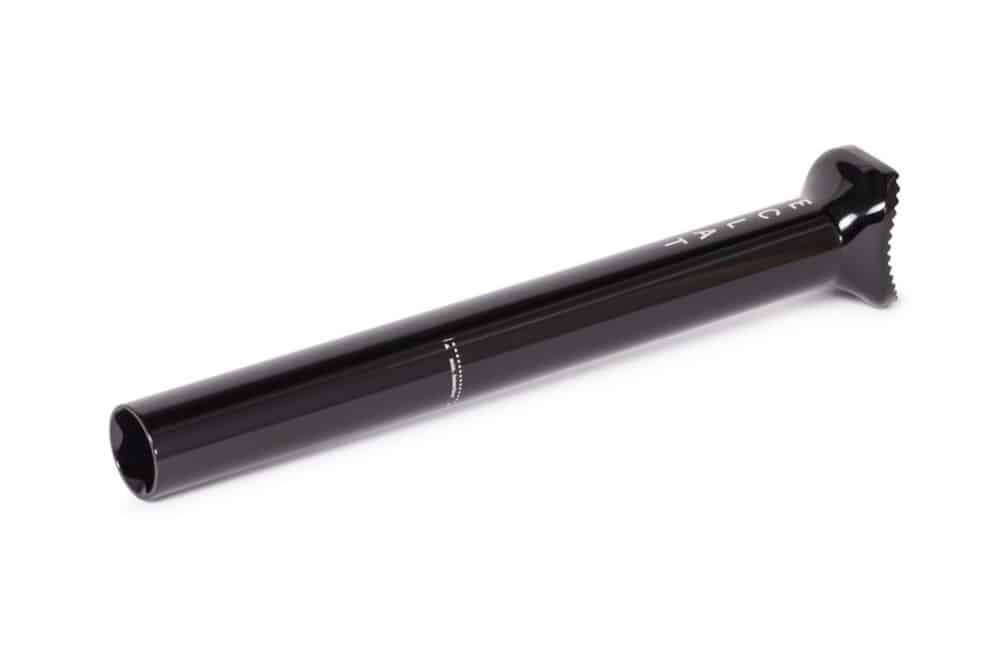 Eclat's Torch post is one of the strongest on the market, thanks to its star shape structure.
Its 230mm length is also a perfect mid-size – cut it if necessary or leave it as-is.
Price: $27.99 (may vary)
GET YOURS
9. Federal Pivotal Post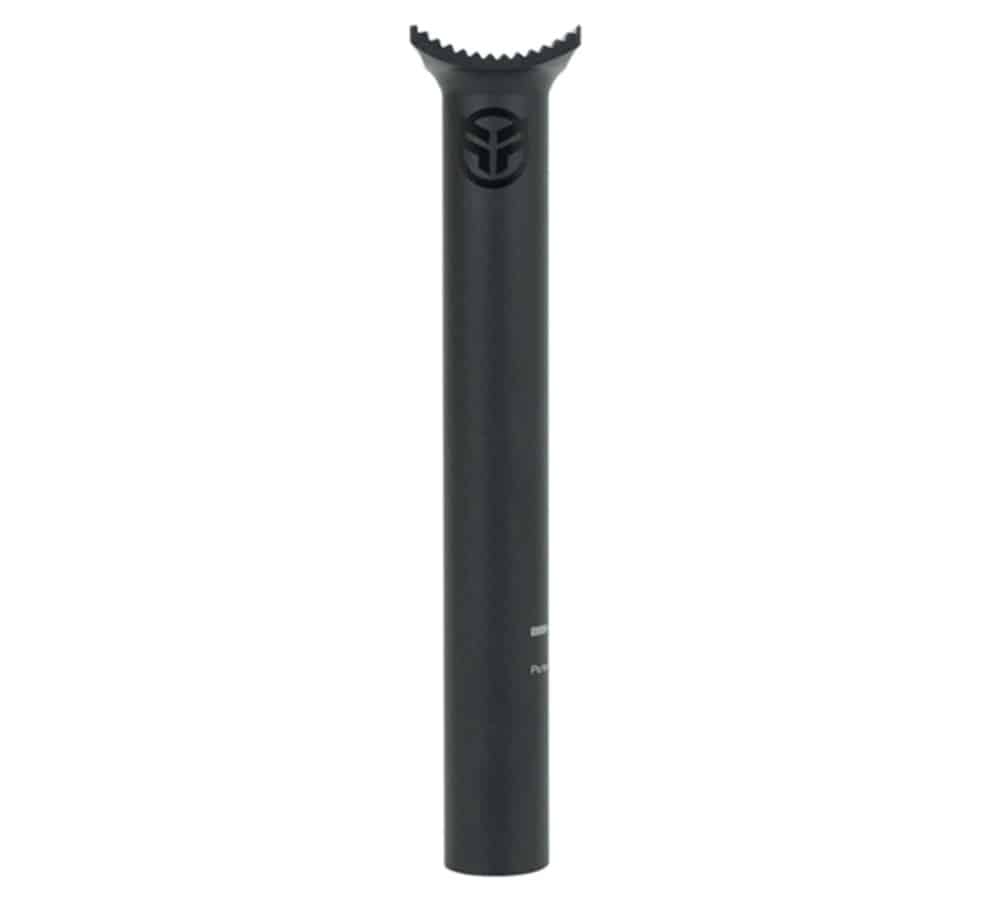 I still think Federal's 200mm pivotal post is one of the more beautiful on the market.
Why? If you know anything about me, then you know that I like black. And black on black is my FAV! 🙂
Price: $31.99 (may vary)
GET YOURS
10. Animal Pivotal Post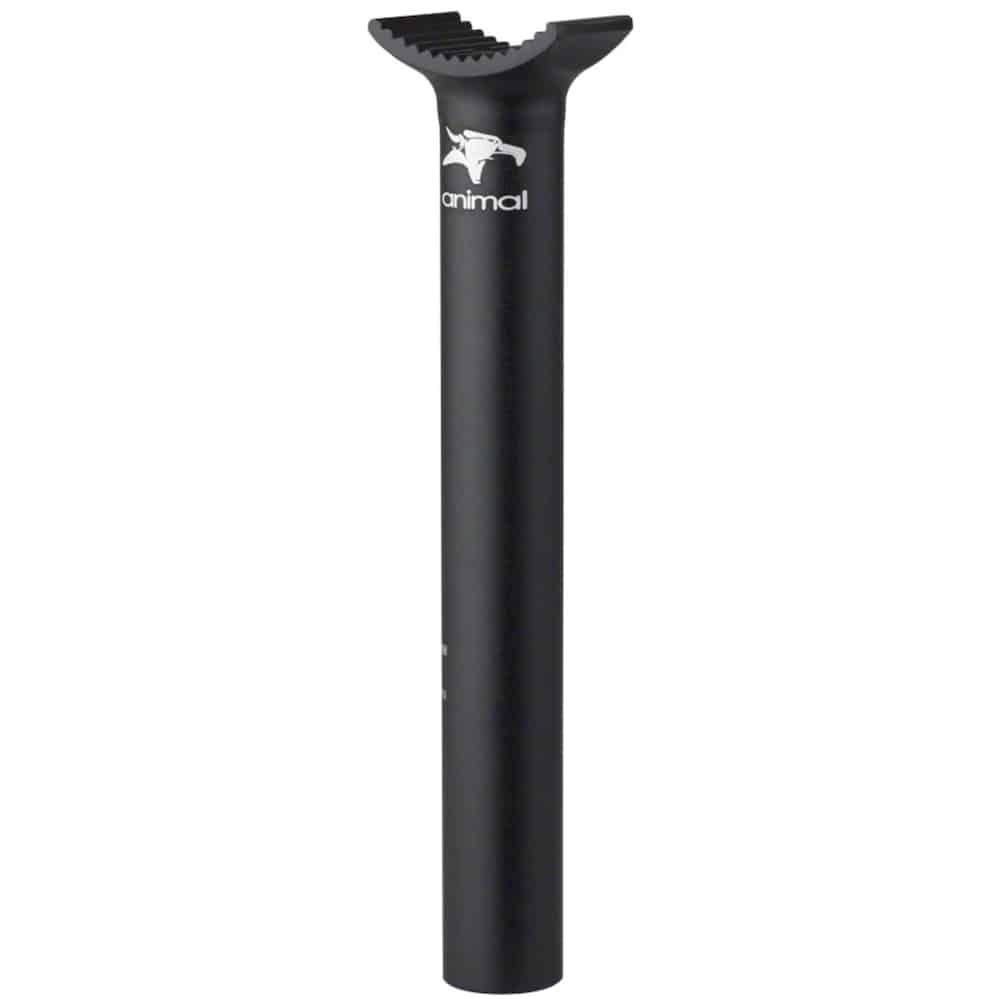 For the real street assassins, here's the Animal post. It's 200mm long and available in black.
That's it!
I was riding this one for a long time and have nothing to complain. (I just later switched to a tripod to test it out.)
Price: $45.99 (may vary)
GET YOURS
Best Tripod BMX Seat Posts
11. United Supreme Tripod Post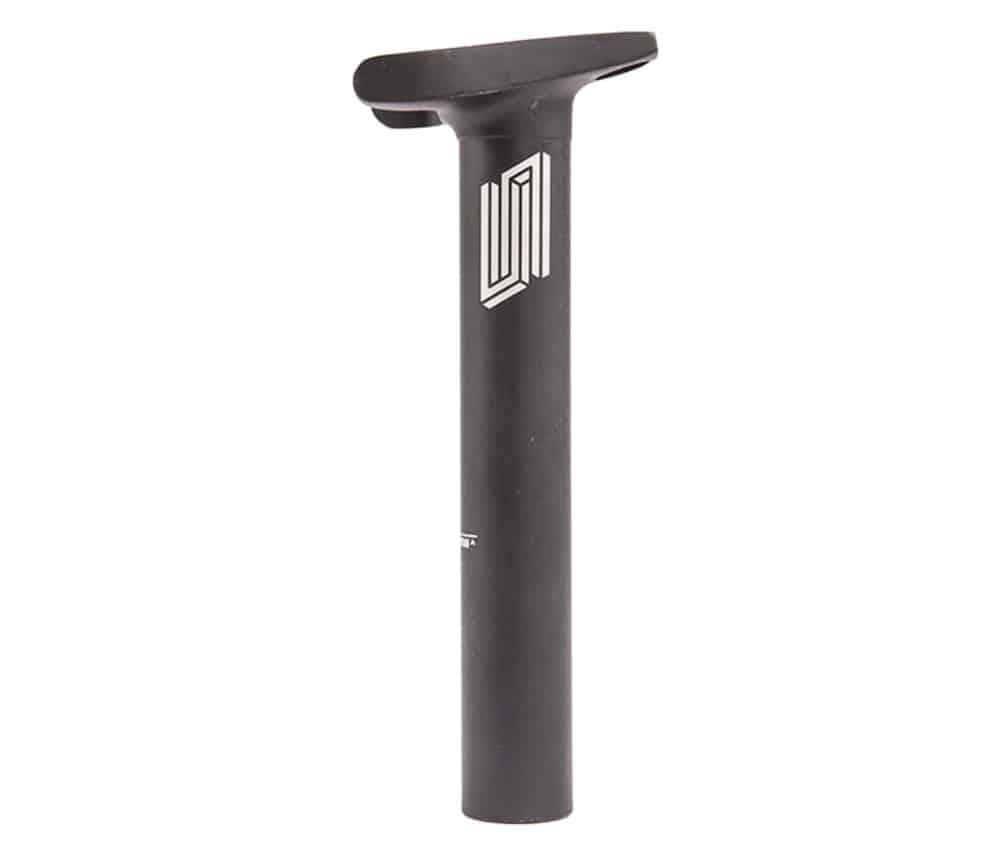 The United Supreme post also comes as a tripod version. It's 150mm long with the same structure as the pivotal option.
Price: $27.99 (may vary)
GET YOURS
12. Cult Tripod Seat Post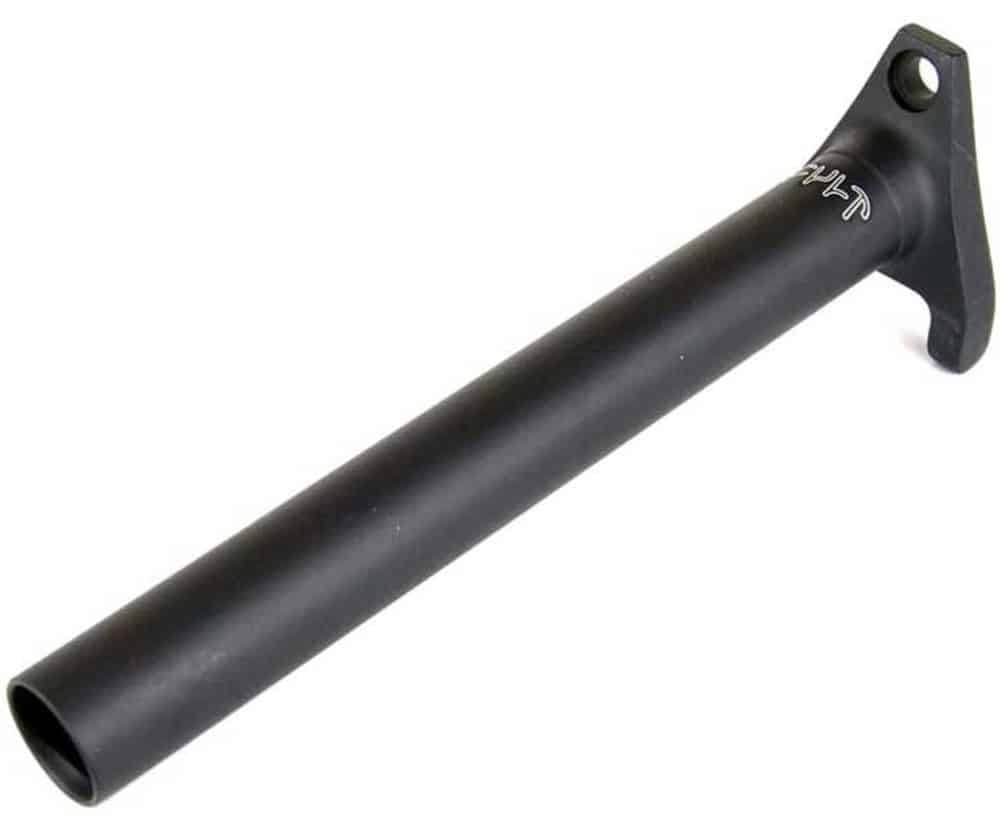 Cult also has two BMX seat posts for you, and the second is the tripod version.
It uses 6061 aluminum with an offset tube that saves the weight, making it lighter.
Price: $29.99 (may vary)
GET YOURS
13. Odyssey Tripod Seat Post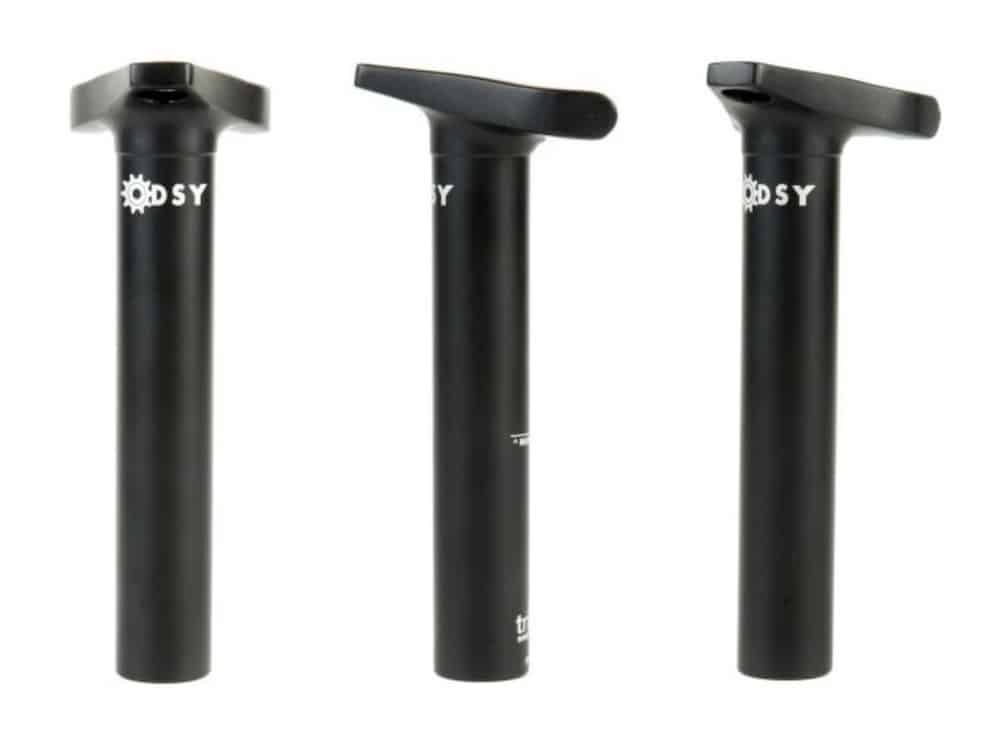 Or maybe you prefer Odyssey overall and need a new seat post or switching to the tripod system?
Well, here you go, my dude! This one is strong and long-lasting but on the shorter side.
Price: $28.99 (may vary)
GET YOURS
Best Stealth BMX Seat Posts
Note: These are also compatible with the pivotal system.
14. Cinema Stealth Seat Post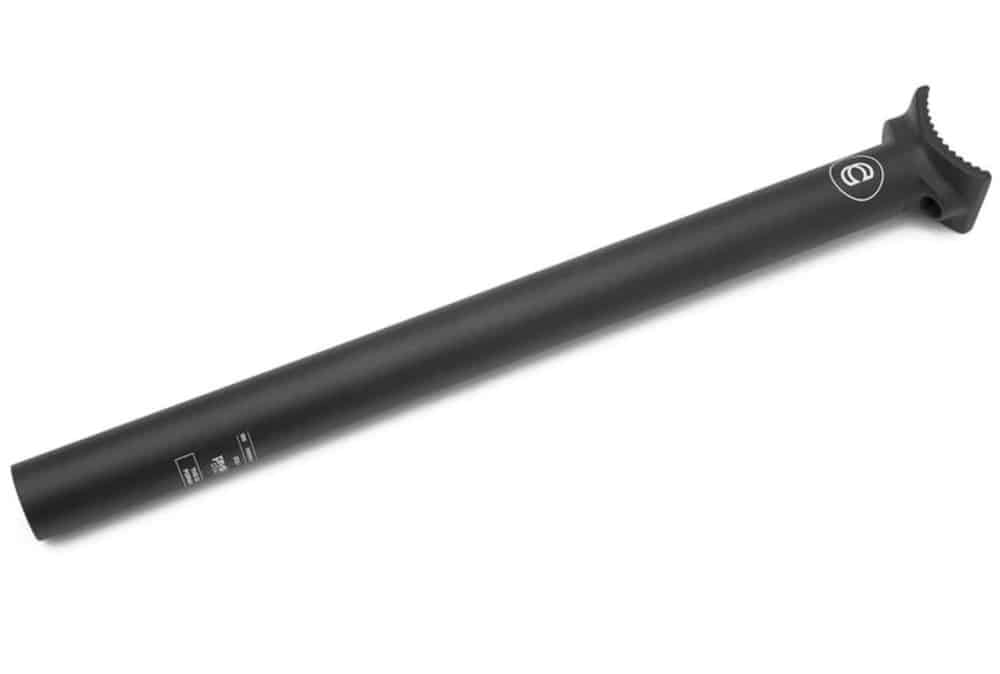 The Cinema stealth BMX seat post is available in three colors (black, polished & gold) and two sizes (200mm & 330mm).
Enough options for the majority of riders out there!
Price: $34.99 (may vary)
GET YOURS
15. Kink Stealth Post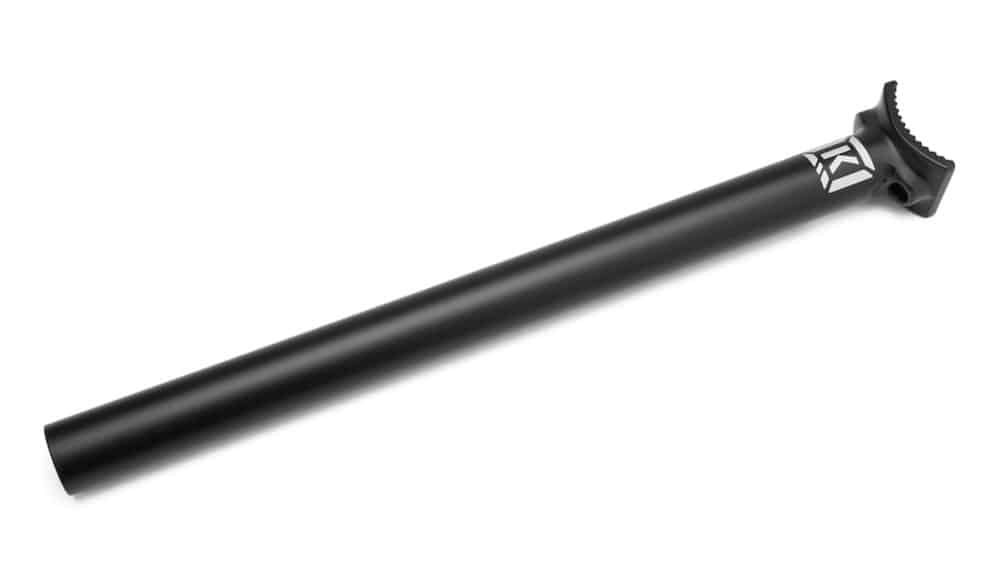 Kink also went the stealth system way with their 330mm version, coming in black and silver.
If you like it, but it's too long – no worries! – just cut it. It's aluminum, so it'll take you little time to adjust it according to your needs.
GO!
Price: $34.99 (may vary)
GET YOURS
16. S&M Stealth Post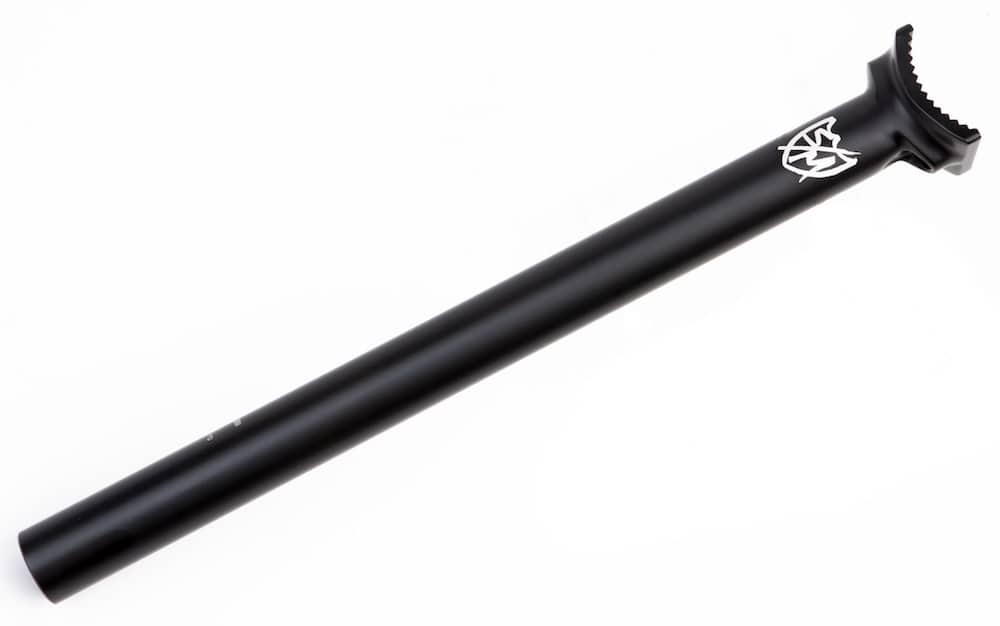 S&M's Long Johnson is also available for the stealth system.
It's 320mm length allows you to shred Hoder style but can go low enough for flowing in the air comfortably. (Or simply cut it!)
Price: $31.95 (may vary)
GET YOURS
Frequently Asked Questions About BMX Seat Posts
What size is a BMX seat post?
All BMX seat posts have traditional 25.4mm or 1 inch size.
What style BMX seat post are available?
You can get seat posts with pivotal, stealth, tripod or railed systems. The first three are modern versions while the latter is an old-school one.
How do you install a BMX seatpost?
It all depends on what system you use for your seat and seat post combo. If you use a pivotal system then you connect the two from the bottom of the seat, through the seat with an allen key.
On the contrary, steal and tripod system remove the seat hole, offering you to install the two from the bottom, allowing for a cleaner look and longevity.
Disclosure: The BMX Dude's content is free & reader-supported. I may earn a commission if you click & buy through my links. Your support helps me create the best content & make a difference. Thanks! 🤘