I'm happy to bring you the ultimate collection of BMX shoes that fit every rider easily.
Whether you're a street wizard, flatlander or a park machine, you'll find a shoe for you.
I tried many different brands, testing different shoe models over the course of 20+ years.
But I can safely say that Vans and Etnies are doing the best job.
Thank you!
I like slip-ons the most, and you?
Best BMX Shoes
1. Old School shoes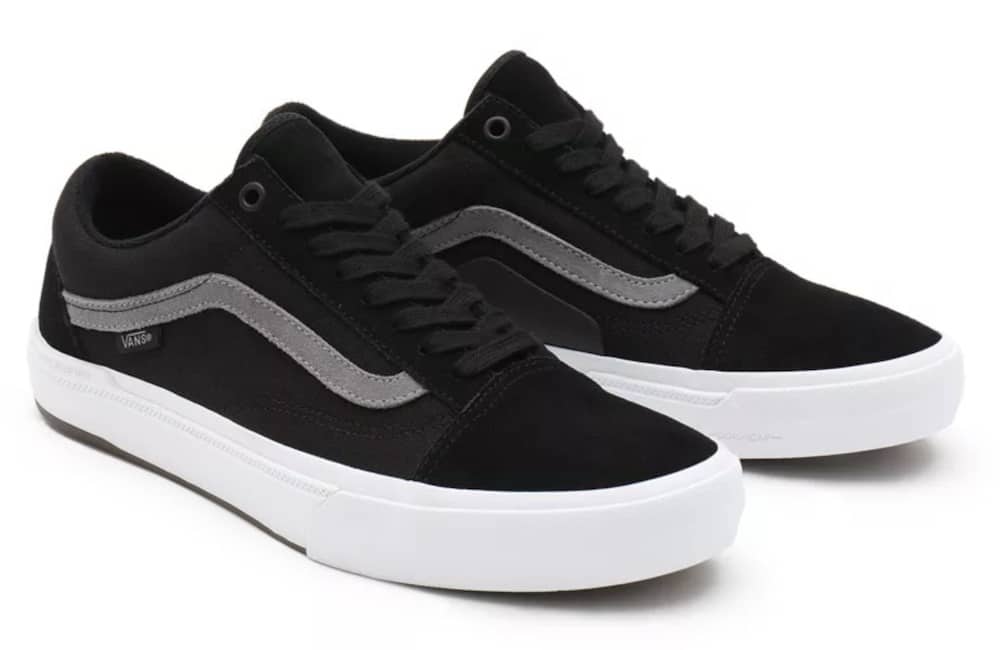 The BMX Old Skool Shoes from Vans were specifically designed with BMX in mind.
These shoes feature the Vans BMX Wafflecup and the Vans Duracap, with their classic gum rubber grip. These shoes are low-top with suede and canvas uppers.
The BMX Old Skool has a signature colorway of peach & marshmallow for the Vans lady shredder Angie Marino. (See below.)
So. Cool.
Price: $74.95 (may vary)
GET YOURS
2. BMX Slip-On shoes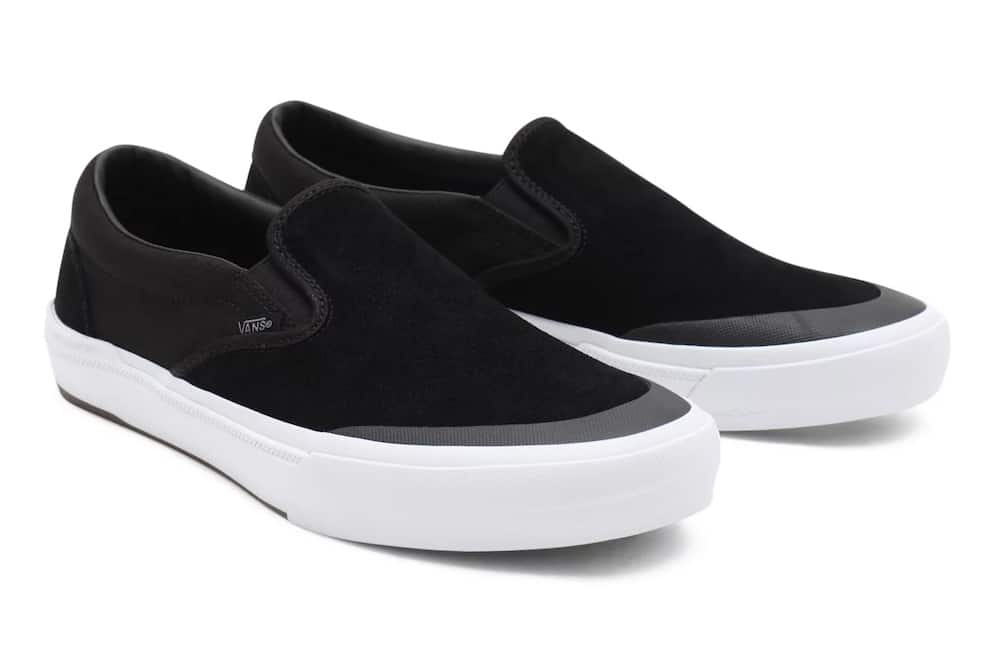 Here we have the Vans BMX Slip-On shoes. According to the Vans site, these are the first of their kind and are exclusive to BMX shredders.
Of course, being a BMX-specific shoe, these have the Wafflecup BMX Sole, which is "designed to deliver the best combination of pedal feel, support, and durability."
With riders like Trey Jones and Dakota Roche on the Vans BMX team who enjoy riding in slip-on shoes, it only makes sense for the company to make a version dedicated to BMX.
Price: $70 (may vary)
GET YOURS
3. Dennis Enarson Slip-On shoes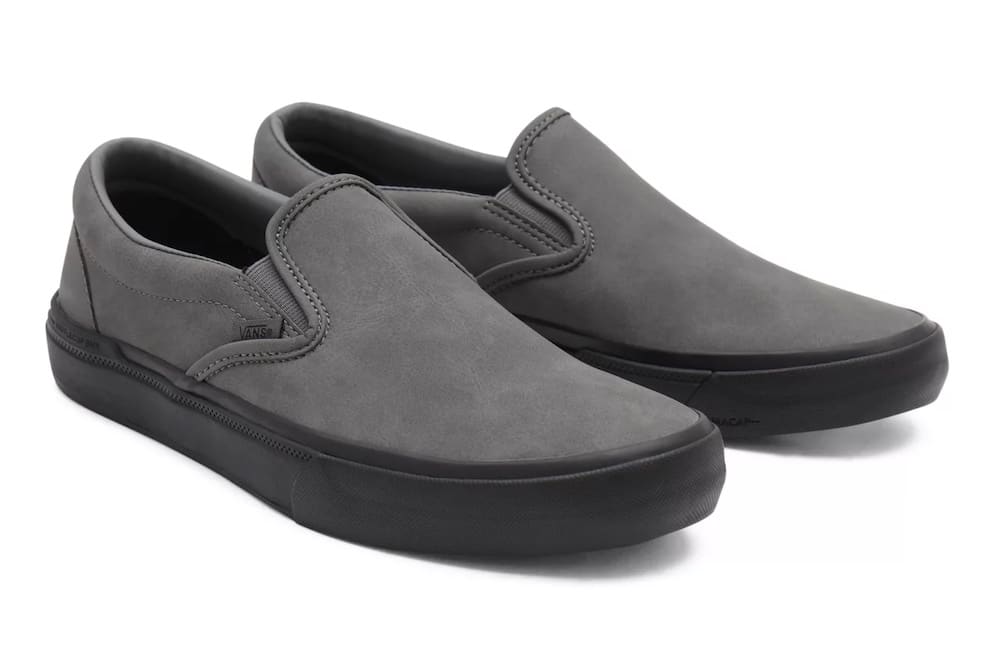 As many know, the BMX Slip-On Shoe from Vans isn't their first slip-on shoe.
Vans made this BMX specific version of their classic slip-on shoe utilizing the BMX wafflecup; making this the first BMX specific slip-on.
Cue the Dennis Enarson pewter/black colorway of the BMX slip-on.
Price: $74.95 (may vary)
GET YOURS
4. SK8-Hi shoes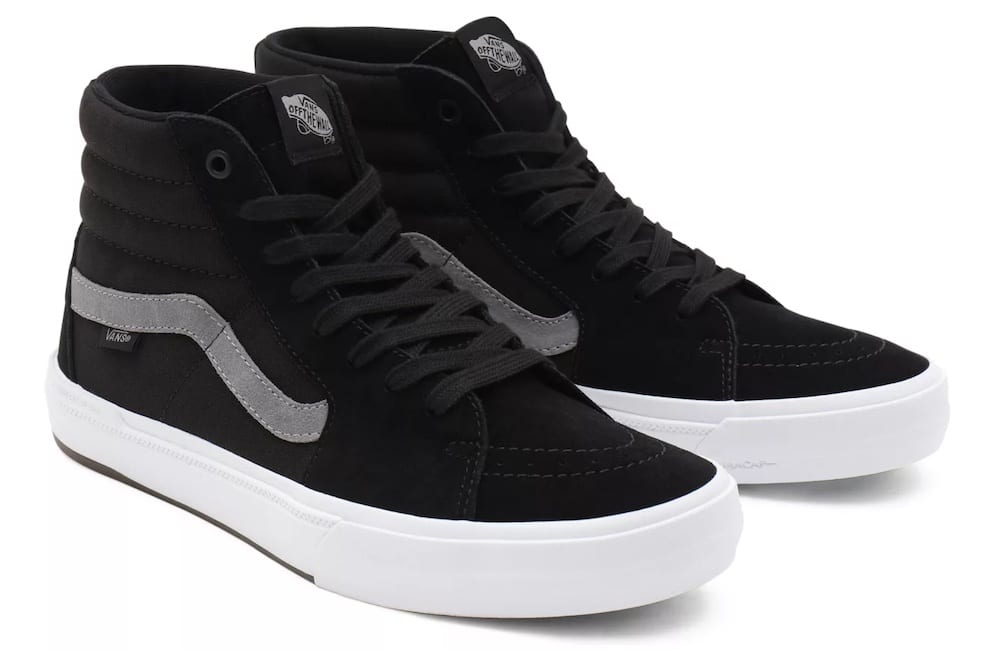 The BMX SK8-Hi Shoes from Vans is their entry in the high top BMX shoe space.
With the BMX Wafflecup, the Vans Duracap, and their classic gum rubber grip, this shoe has all the features Vans could throw in a BMX-specific shoe.
The BMX wafflecup is meant to give "the best combination for pedalfeel, support, and durability." And the duracap gives the shoe more longevity by supporting areas prone to wear.
When it comes to colorways, Scotty Cranmer has a signature Vans Sk8-Hi colorway. (See below.)
Price: $84.95 (may vary)
GET YOURS
5. Scotty Cranmer SK8-Hi shoes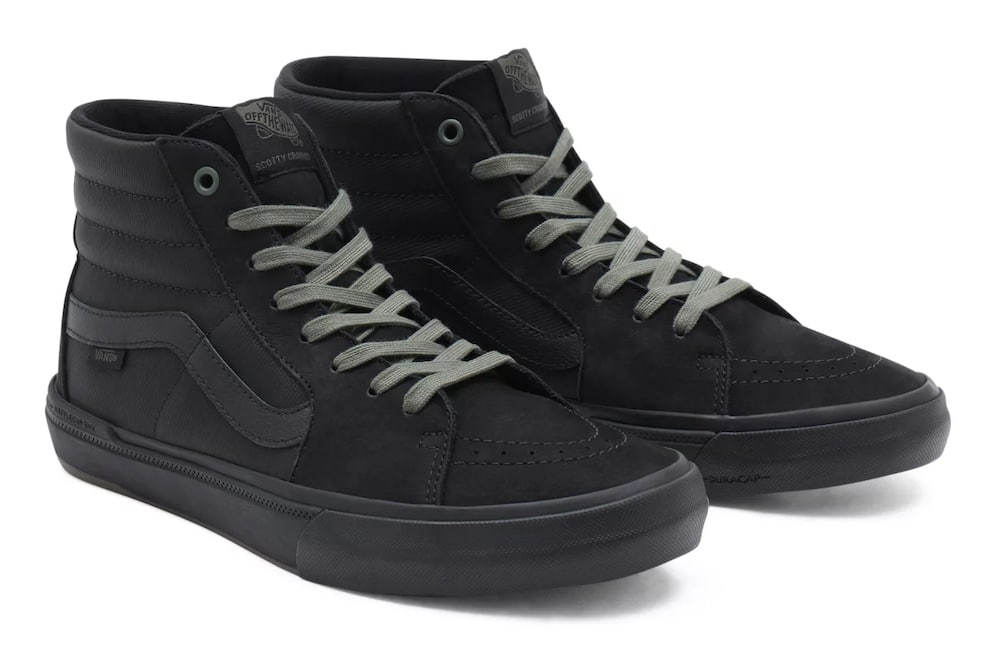 Scotty Cranmer has ridden for Vans for quite some time, and with his accident in 2016 it is awesome to see the company continue to support him.
He absolutely deserves the support for everything he does for BMX and the fact that he has continued to push forward and progress with riding in a way that is inspiring to many people even outside of BMX.
Here we have the signature Scotty Cranmer BMX Sk8-hi shoes from Vans.
Price: $89.95 (may vary)
GET YOURS
6. Angie Marino Old School shoes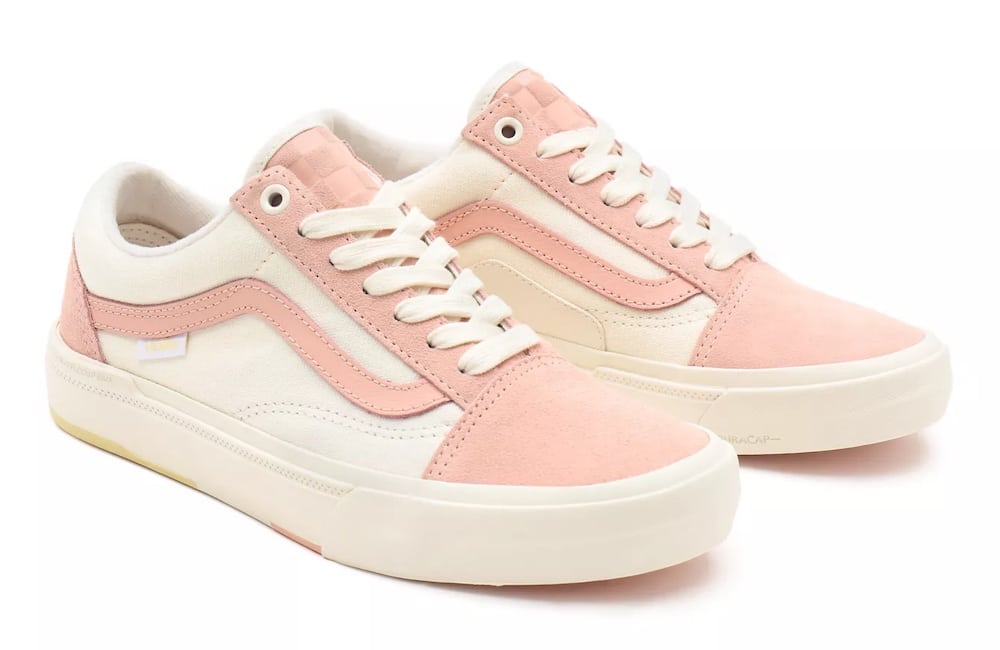 Here we have Angie Marino's signature colorway of the BMX Old Skool shoes. These are a low-top shoe made specifically with BMX in mind.
The combination of peach and marshmallow colors on this shoe look great together and the fact that a shoe that looks like this is also made specifically for BMX is pretty awesome.
The shoe is engineered for a great ratio between feel and performance.
Price: $80 (may vary)
GET YOURS
7. Dan Lacey Slip-On shoes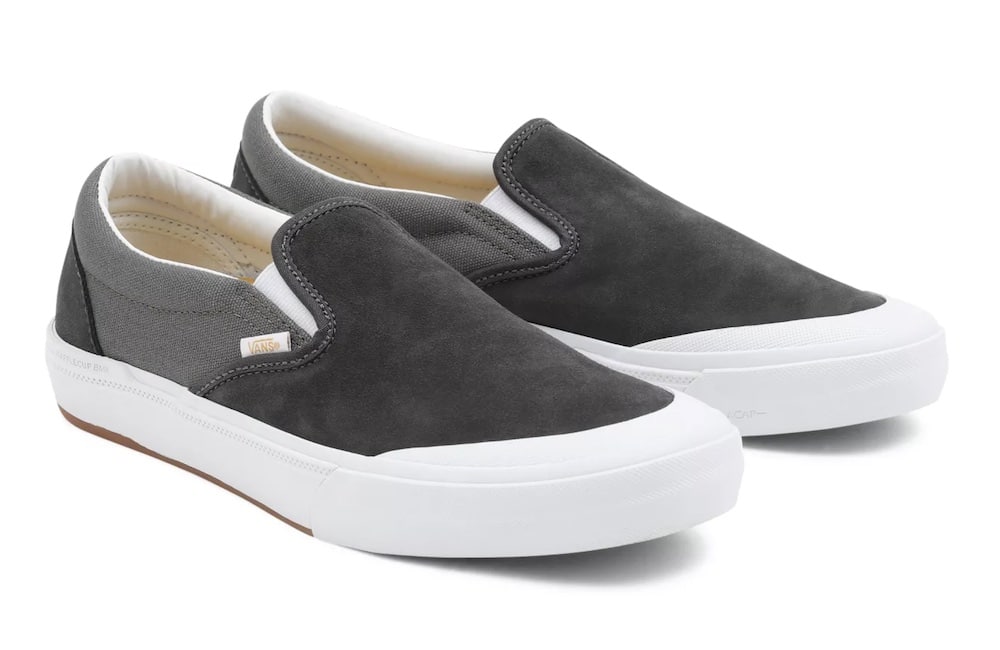 Dan Lacey is an absolute savage on a bike. He has done some of the most gnarly 360's ever done in BMX. And when it comes to tricks like this, the shoes someone is wearing have to be important.
This is Lacey's signature colorway in the Vans BMX Slip-on. Surely there is the merit that Dan can trust these for the types of things he does on his bike.
These shoes feature the same tech as the other colorways of the BMX slip-on and an additional feature in the Popcush cushioning.
The Popcush cushioning is Vans' "best cushioning and impact protection" – and a perfect fit to be in the signature shoes of Dan Lacey.
Price: $74.95 (may vary)
GET YOURS
8. Courage Adams Slip-On shoes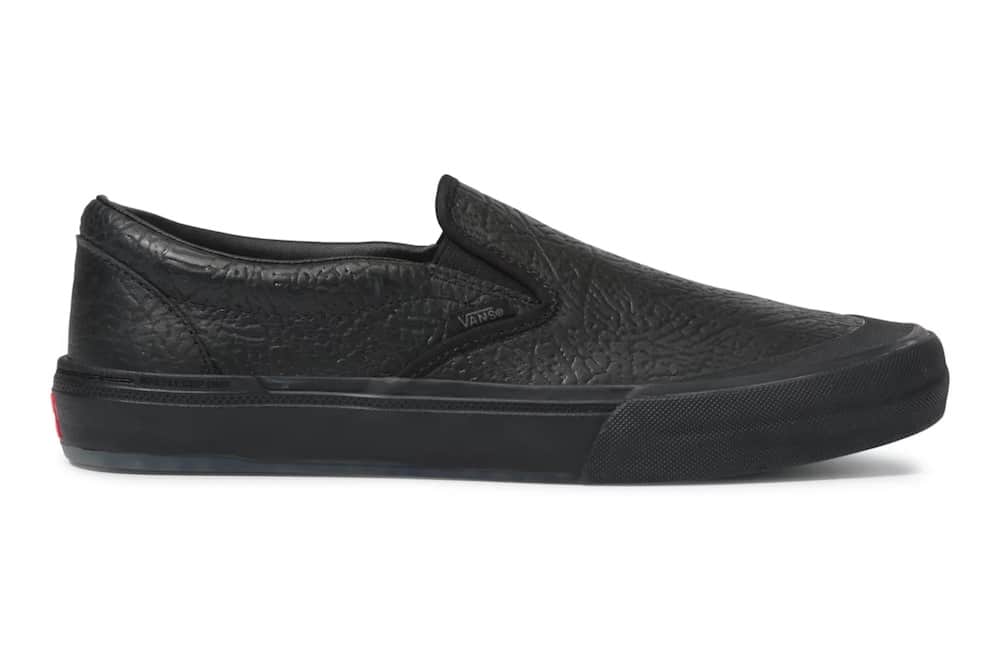 Each colorway in the popular BMX Slip-On shoes from Vans is unique to the person whose signature shoe it is.
Here we have Courage Adams' signature BMX Slip-On colorway called Black Elephant. This shoe utilizes a premium leather embossed with an elephant skin texture upper.
On the bottom, you'll find a translucent rubber outsole that serves as a window to see Courage's signature Elephant/Scale logo.
These shoes feature the BMX Wafflecup, the Duracap, the Popcush Cushioning, and Vans' classic gum rubber grip.
Price: $91.69 (may vary)
GET YOURS
9. Etnies X Doomed Jameson Vulc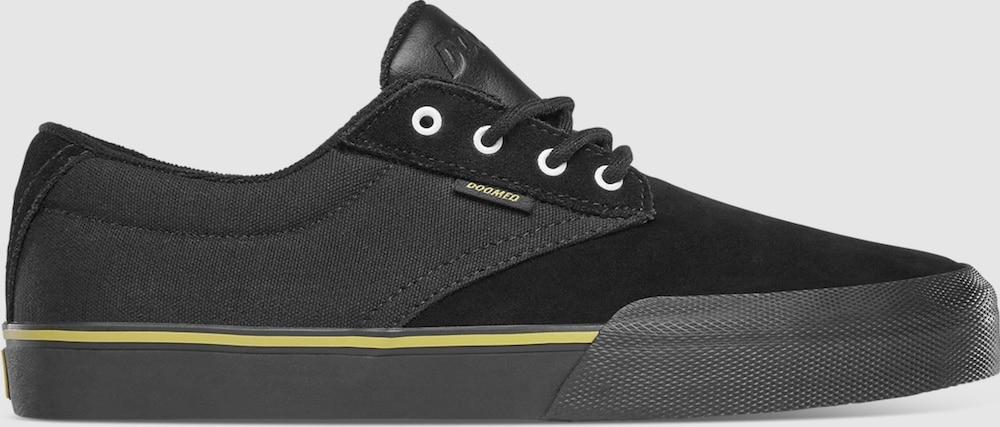 Here we have a Doomed and Etnies collaboration shoe colorway on the Jameson Vulc. The shoe itself is the Jameson 2 but vulcanized.
This also gives the shoe a more low-profile look, and the shoe itself is described as a "minimal, stripped-down, performance skate shoe."
Obviously, being a Doomed colorway means that this shoe isn't only good for skateboarding, and some of the features overlap to work well for BMX.
If Jordan Godwin and Felix Prangenberg rock it, you can ROCK IT, TOO!
Price: $64.95 (may vary)
GET YOURS
10. Etnies Marana Slip XLT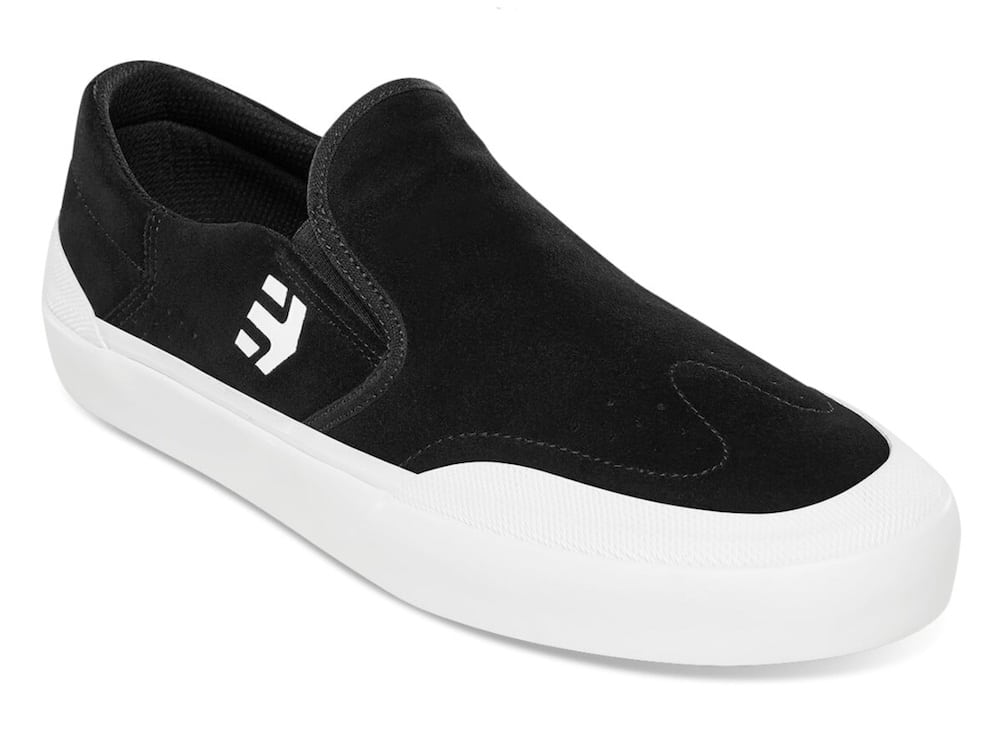 After spending several months riding street in these I can confidently confirm that Etnies Marana Slip are really solid shoes for BMX. They have an extra thick insole, which helps prevent heel bruises. It feels really comfortable.
Plus, the rubber toe cap adds durability. The shoe tends to wear in pretty quickly so you may get a half size smaller.
Price: $79.95 (may vary)
GET YOURS