Do you need BMX bar ends?
Yes! ABSOLUTELY.
Why?
Let me share a little story.
I was (only) once brave enough to put the bar ends out because I thought my bike looks better.
And then I crashed and stabbed myself in the ribs.
Yup!
Luckily, I didn't break anything but the bruise was really serious.
Learn from other people's mistakes.
But I still see so many ride without bar plugs, even pros.
Just. DON'T!
This post covers:
Get plastic ones, they're cheap and don't require an allen key (although I highly recommend Odyssey's Par Ends).
Yo! 🤘
Best Plastic BMX Bar Ends
1. Odyssey Par Ends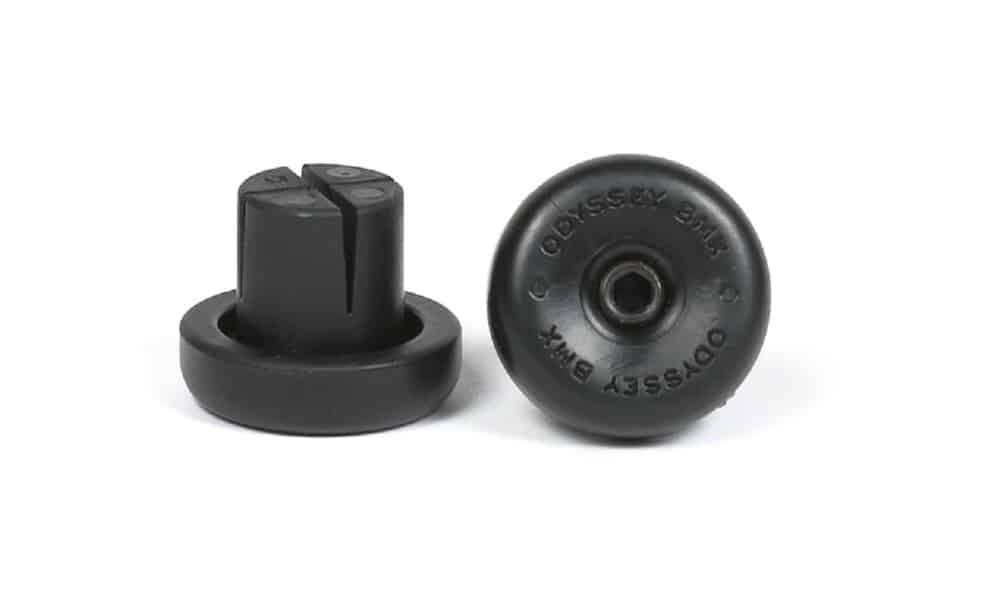 If you need an extremely reliable bar end then I highly recommend that you get Odyssey's Par Ends.
I've tested these vigorously for many years, and still find them the best.
They are made of high-quality plastic and come with a wedge tightening system.
They. Won't. Move.
Note: These didn't fit S&M Hoder and WTP Pathfinder bars when testing. These two bars are straight gauge and that's why (thicker than butted bars).
Price: $4.99 (may vary)
GET YOURS
2. ODI Push In Plugs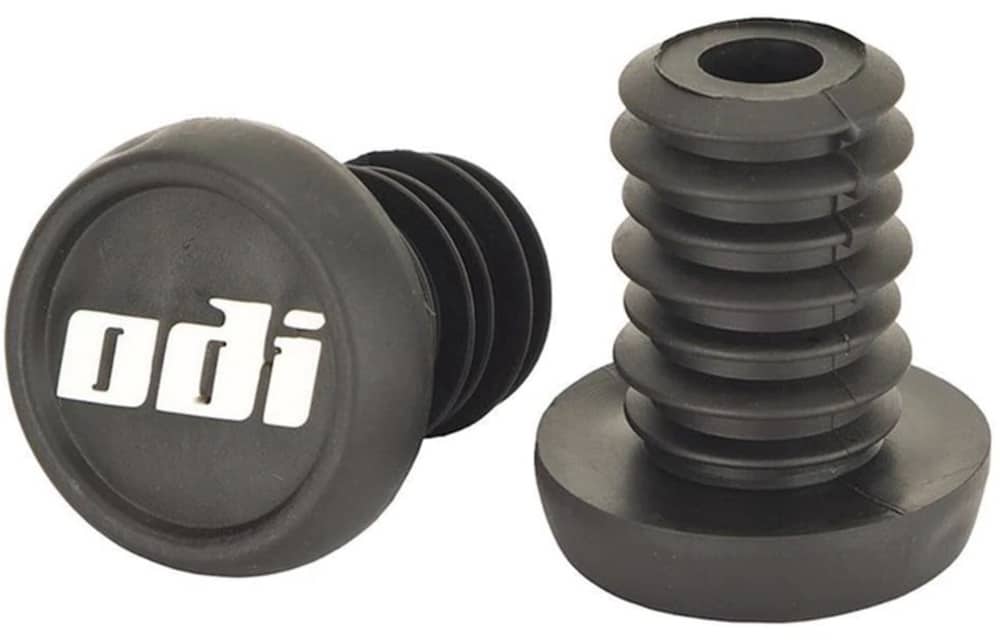 ODI Push In Plugs come in several color options, covering every rider's dream shade. You can do pink, red, purple, black, white, etc.
Push it. And forget it.
Price: $3.49 (may vary)
GET YOURS
3. S&M Bar Ends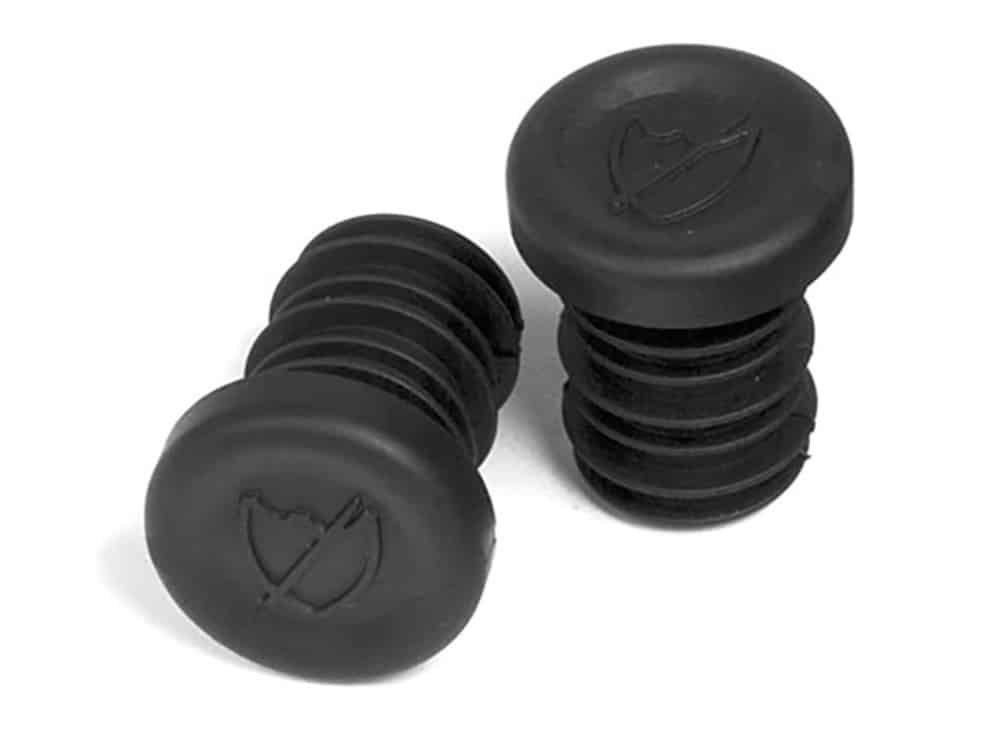 I've recently ditched S&M bar ends after four (or maybe even six) months of use.
Disclaimer: I don't ride every day, so that's why they probably lasted me so long.
But it's S&M, and they did a good job creating a solid barend that has enough thickness to it, so it doesn't damage fast.
Price: $1.99 (may vary)
GET YOURS
4. Stranger Plugz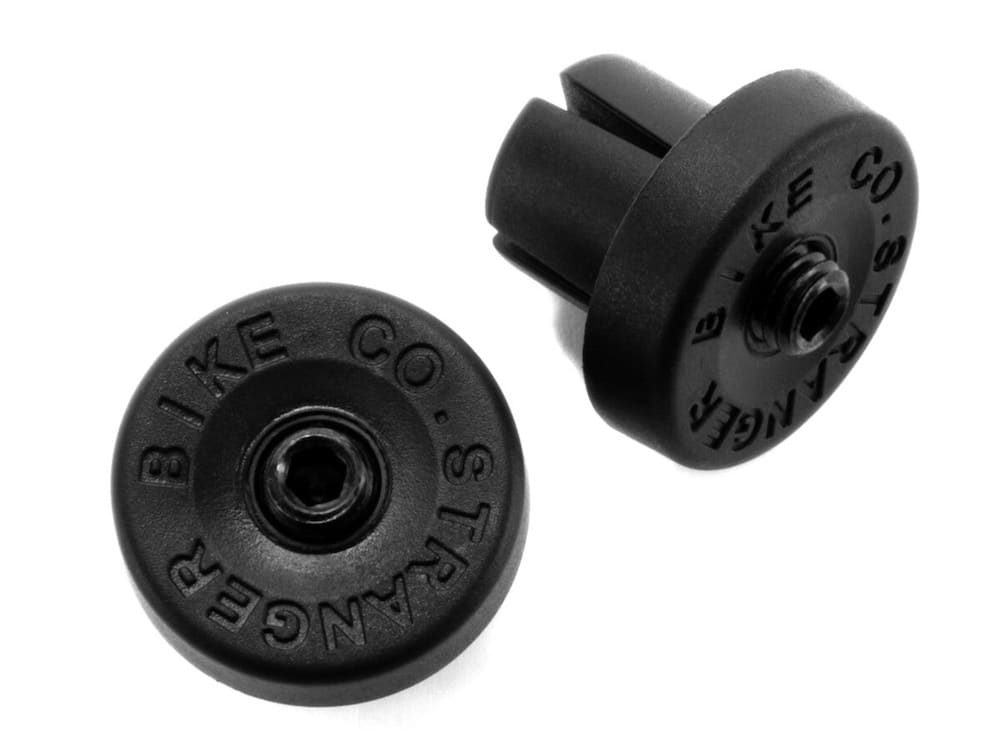 Stranger's Plugz are similar to Odyssey's Par Ends, rocking a wedge system that you need an allen key to tighten.
I actually really like this type of bar plugs because when you tighten them they don't move.
Price: $5 (may vary)
GET YOURS
5. Federal Rubber Bar Ends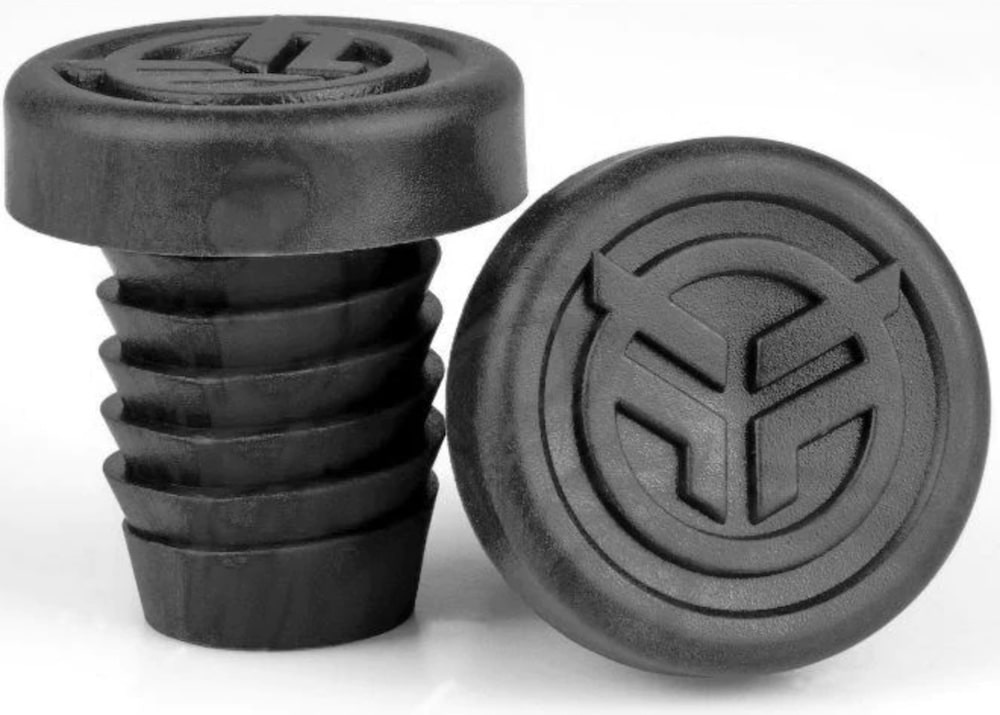 For all the Federal fans, yup, this one is inevitable. Love the look of the large logo especially on the dual color options.
Remember, this one has a metal washer that prevents the handlebar to cut through the bar end.
Price: $5.20 (may vary)
GET YOURS
6. WeThePeople Key Wedge Bar Ends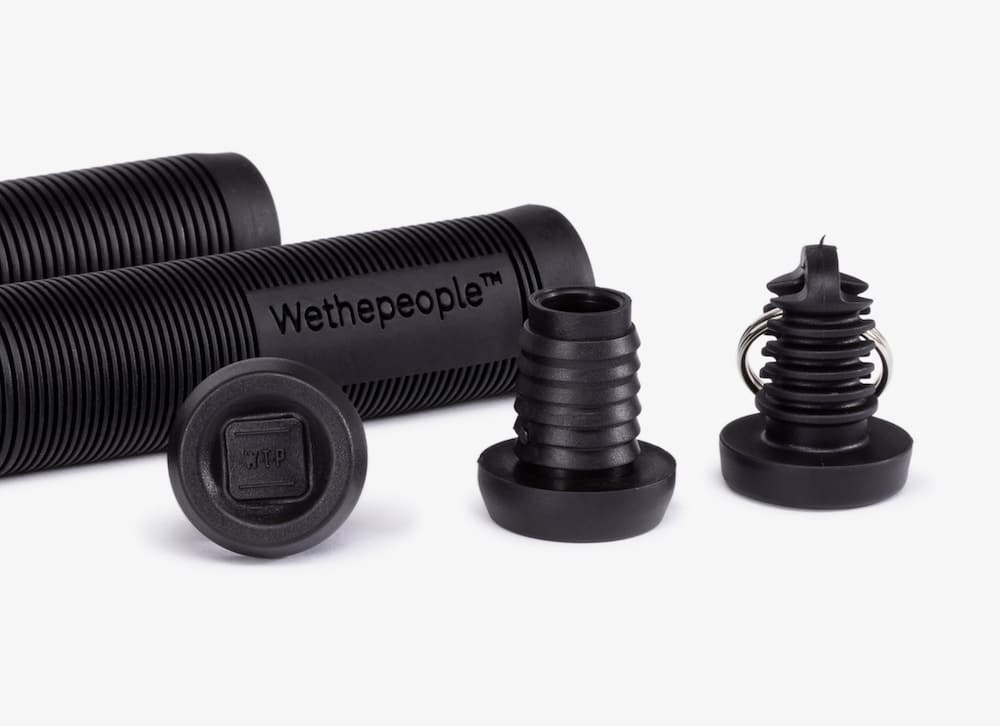 WeThePeople is a brand that's no stranger to doing things their way.
And even though their Key Wedge plastic bar end may not look any different than others once inserted in the bar, it's still very different.
HEY, you can rock it as a keyring!
Price: $10.99 (may vary)
GET YOURS
7. Eclat Teck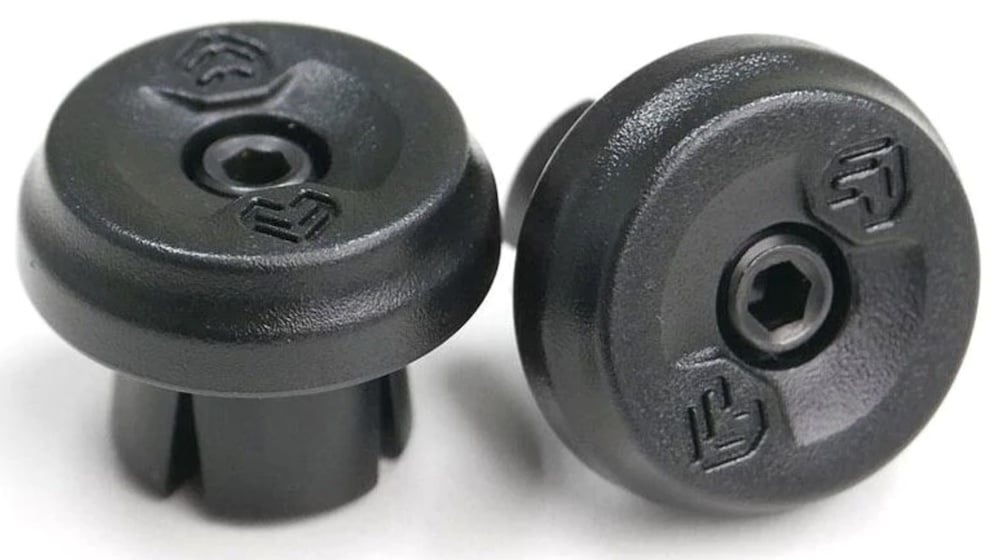 In my opinion, this type of bar ends are the best. The only downside is that you need an extra allen key, because they don't fit the 6mm.
Eclat did a great job with Teck, creating a tough polypropylene compound material for longevity.
Price: $10.99 (may vary)
GET YOURS
8. Fly Volcano Barends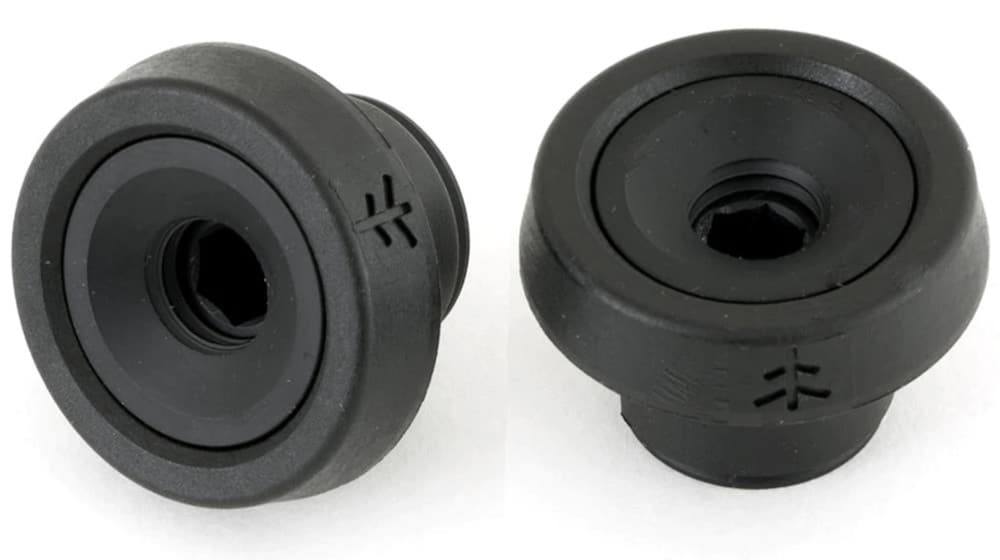 And if you'd like to take things to the next level, then drop everything and go with Fly's Volcano barends.
These are something else.
They feature an aluminum core with replaceable nylon rings (you get two extra rings). The Fly's innovation never disappoints.
Price: $29.95 (may vary)
GET YOURS
Best Metal BMX Bar Ends
Even though I'm an advocate of plastic bar plugs, the demand for metal ones is still out there.
So here we go.
9. WTP Drops Bar Caps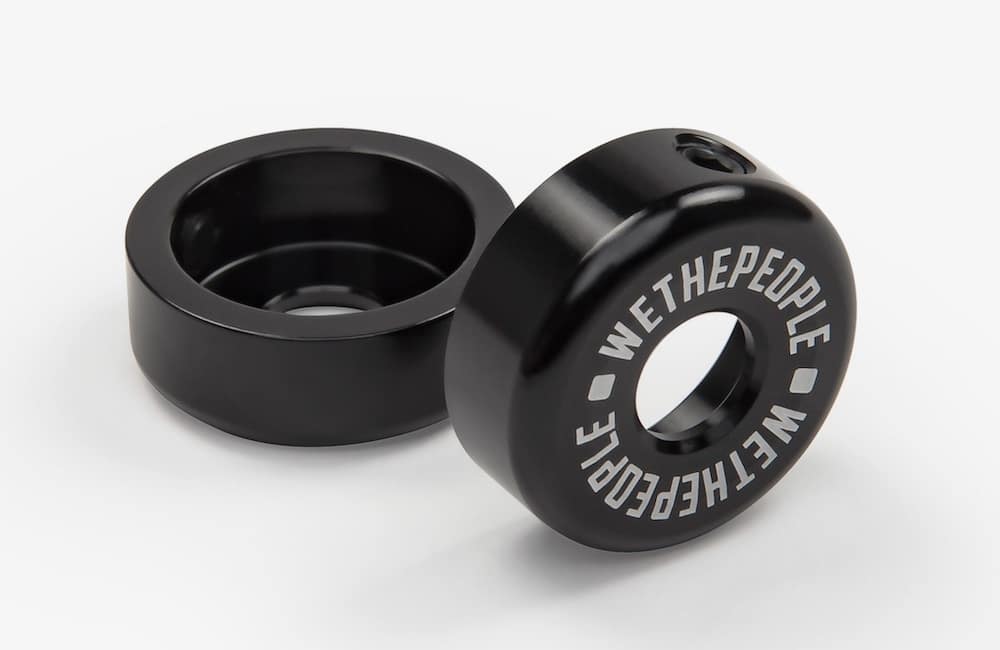 Since metal barends can add a little weight to your bike, WTP's Drops make sure it's barely noticeable.
Instead of the more traditional wedge system, these screw directly into the bar, which eliminates the core and can be hollow.
Easy.
I had them for many months and they work really well.
Price: $17.99 (may vary)
GET YOURS
10. Subrosa Bitchin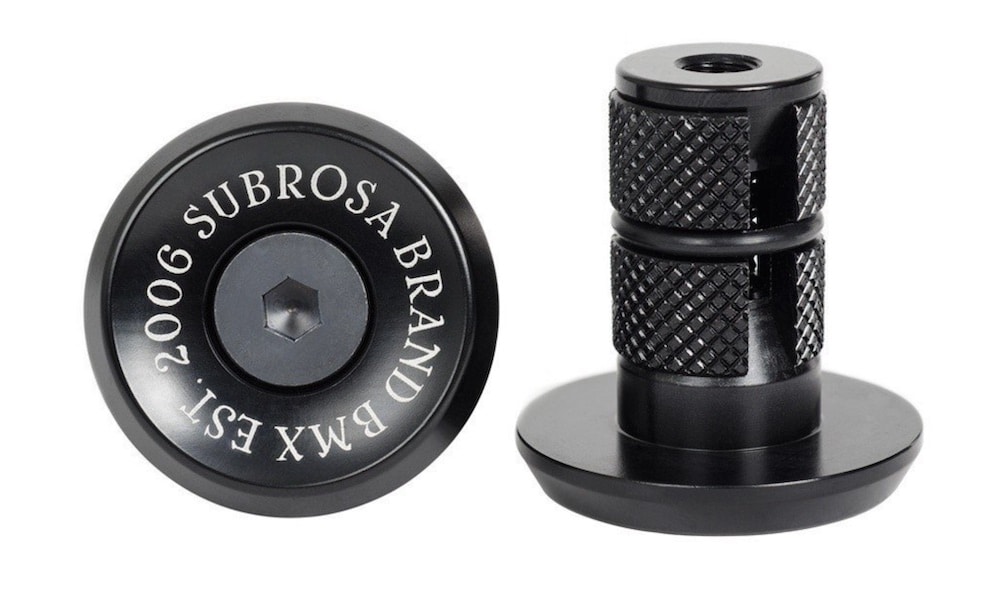 Subrosa definitely has the best name for their bar ends – Bitchin!
You slide it in, use an allen key to tighten it via the expansion wedge and it'll not move, no matter how many times you drop your bike.
Price: $15.99 (may vary)
GET YOURS
11. Dailygrind DG Barends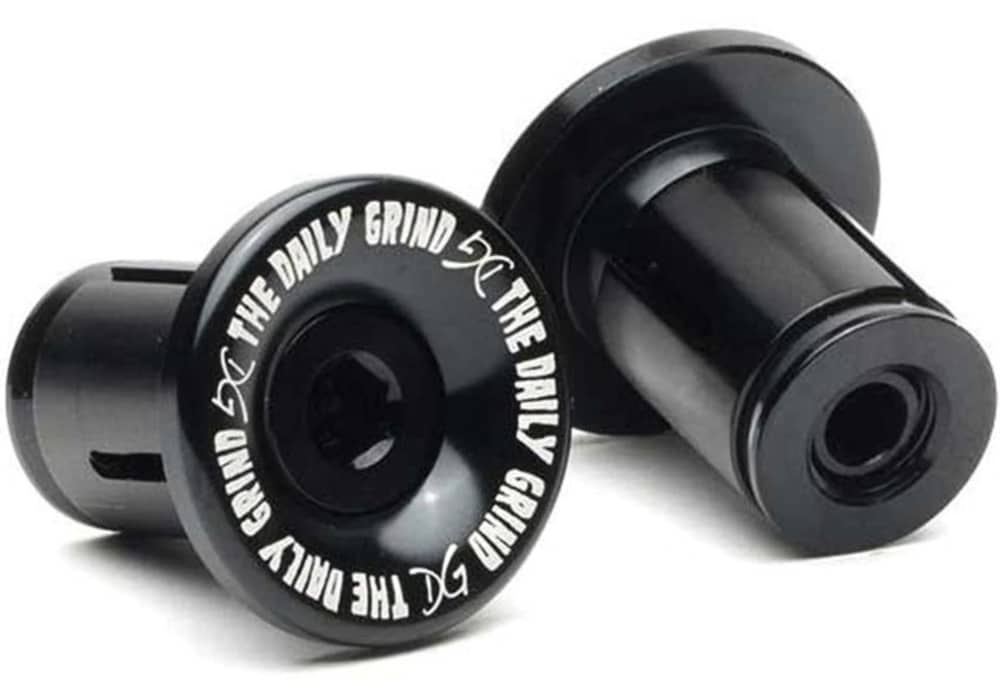 Dailygrind created their DG barends with a slim and minimal design in mind.
They are CNCed out of 7075 aluminum and tighten with the traditional wedge system. Plus, you can get them in 7+ color options!
Price: $19.95 (may vary)
GET YOURS
12. ODI Aluminum End Plugs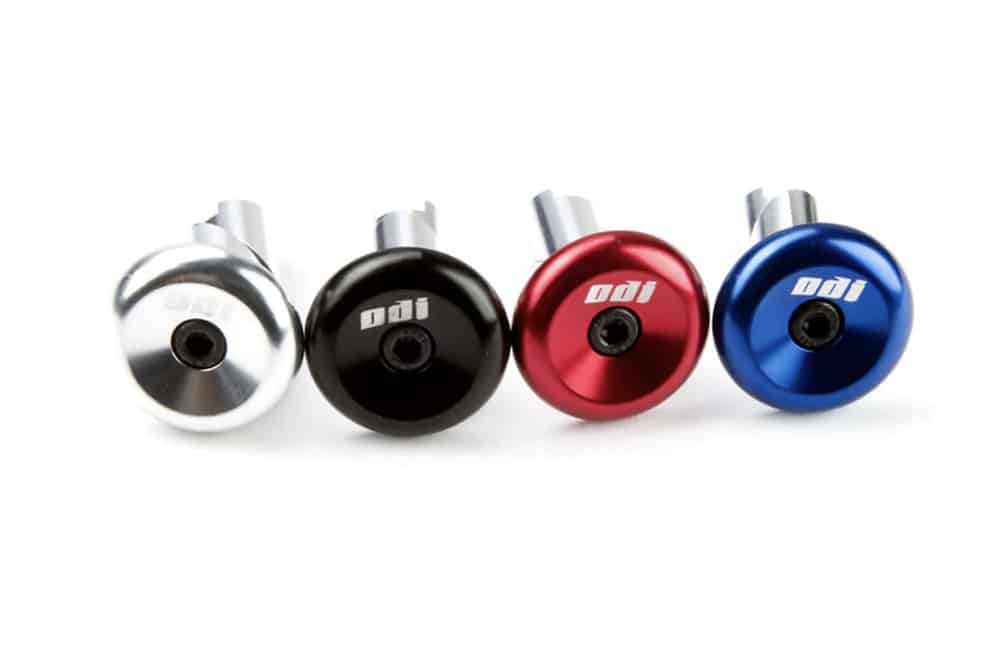 ODI metal bar ends are simple and slim, without the fluff. They use 6061 aluminum with a thin cap that's made strong to last a long time.
Just like ODI's grips are high-quality, these are too!
Price: $17.95 (may vary)
GET YOURS
FAQs About BMX Bar Ends
What are BMX bar ends?
Bar ends are a BMX part that comes at the end of the handlebar, protecting the bar from scratching and you from getting hurt.
You can get bar plugs in plastic or metal.
Do you need bar ends BMX?
Yes, you NEED bar ends on your BMX bike. Why? Not only will they prevent your handlebar from scratching and developing rough edges, but you also protect yourself.
You can get a cheaper, plastic version, or a more expensive, but longer-lasting, alloy.
::
You may also be interested in my collections of:
Was this article helpful?
Disclosure: The BMX Dude's content is free & reader-supported. I may earn a commission if you click & buy through my links. Your support helps me create the best content & make a difference. Thanks! 🤘