These best BMX headsets have you covered because we all know that poor bearings suck big times.
Been there!
Luckily, you almost cannot go wrong if you purchase from a reliable source.
BUT.
I still did this collection of the ultimate headsets to help you pick the best one.
I currently ride Animal's and have nothing to complain about it.
And yes, I picked it because I wanted to raise my front end without stuffing a ton of spacers under the stem.
Keeping it minimal.
However, I also included a few low top versions, so everyone can find their perfect headset.
Check, pick and make those bars spin smoothly.
BOOM!
Best BMX Headsets
1. Animal Skyline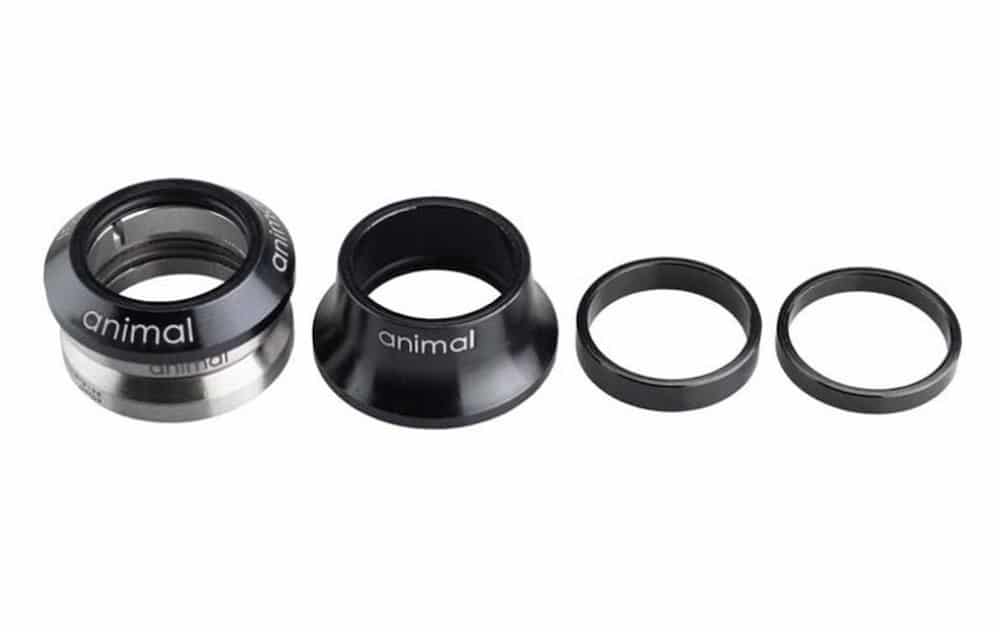 I am only adding this one first because I currently ride it and dig the look so much.
Also, I picked it mainly because of the higher stack since I like my front end high but don't like the look of too many spacers much.
Note: It does come with 5mm and 7mm spacers, just in case. (I use the 5mm one, actually 🙂 )
Animal's Skyline headset sorts this out beautifully.
Price: $24.99 (may vary)
GRAB YOURS
2. BSD Highriser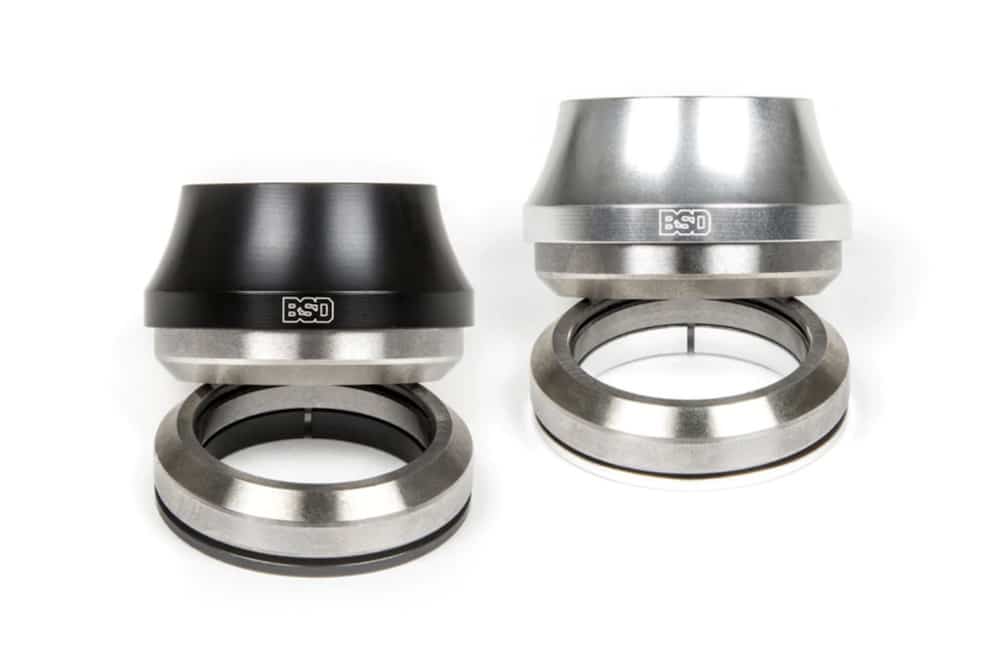 BSD Highriser is an excellent choice if you'd like to avoid spacers, keeping things underneath your stem cleaner. (Speaking of stems, are you a front load or a top load stem dude?)
The BMX headset comes in three color choices (black, raw & polished) and includes thin spacers for additional height adjustment.
Price: $24.99 (may vary)
GRAB YOURS
3. Fiend Integrated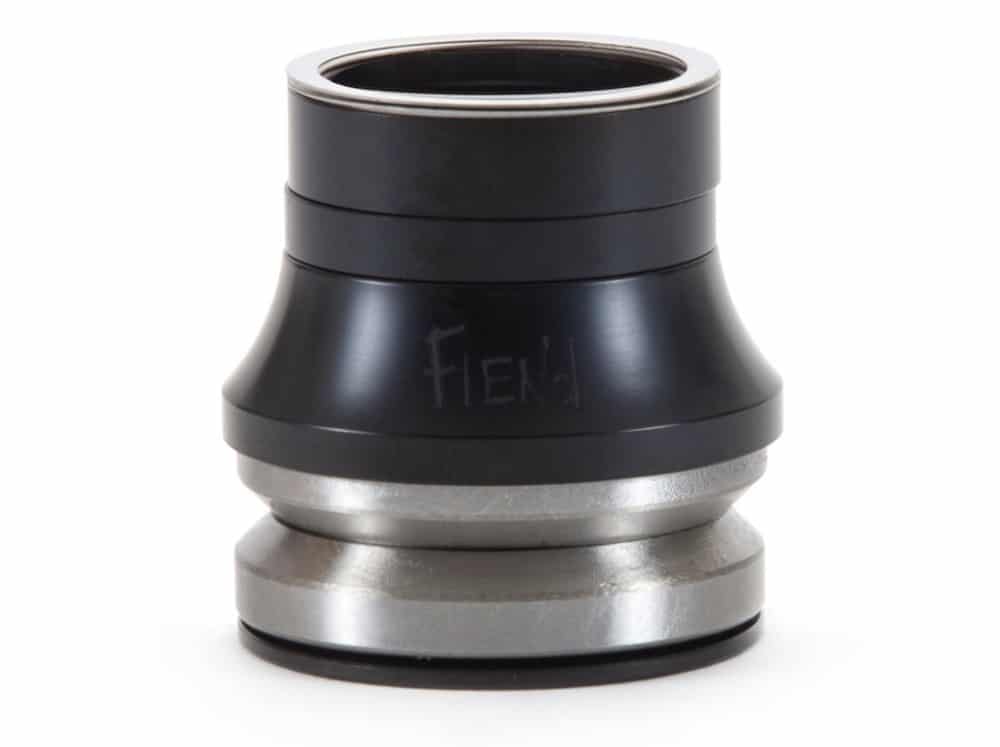 While I wouldn't do anything else other than black when it comes to Fiend, they still offer their hadseat in raw and red (and they look cool!).
This particular solution comes with a 15mm stack and two extra spacers to raise your handlebar some more. The dust cap also includes a logo that tops everything just great!
Price: $27.95 (may vary)
GRAB YOURS
4. Eclat Wave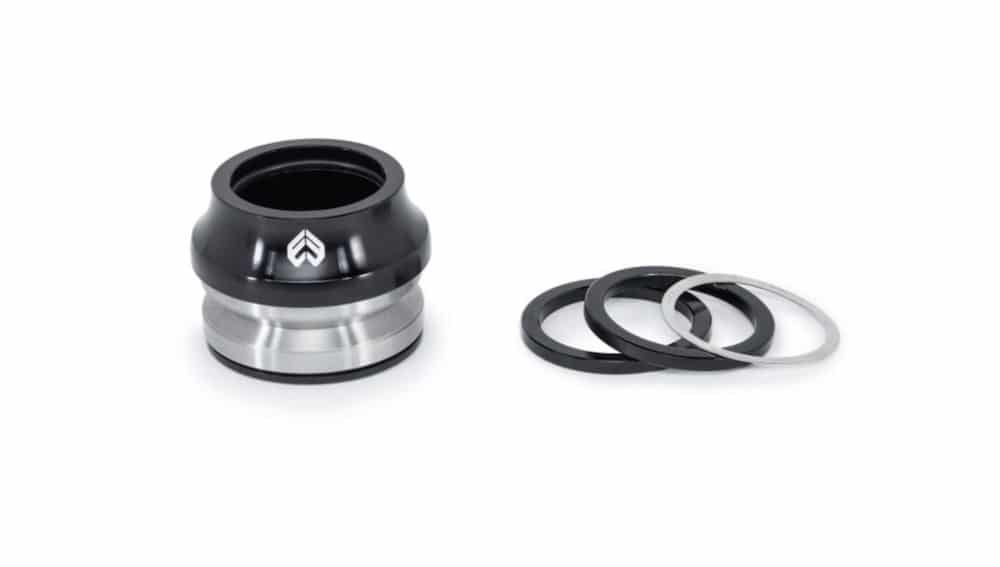 Eclat always comes out with crisp BMX products and their Wave headset is no different.
It's CNC machined out of 6061-T6 alloy and offers a stack height between 16 – 22mm. Yup, that 6mm difference is a BIG deal actually. Try it; you'll see what I mean. Or should I say, feel?
The only downside is that it comes with two 3mm spacers, not giving you more options. A 3mm and a 5mm, a 2mm and a 4mm, etc. But these are fine details.
Price: $26.99 (may vary)
GRAB YOURS
5. Primo Stevie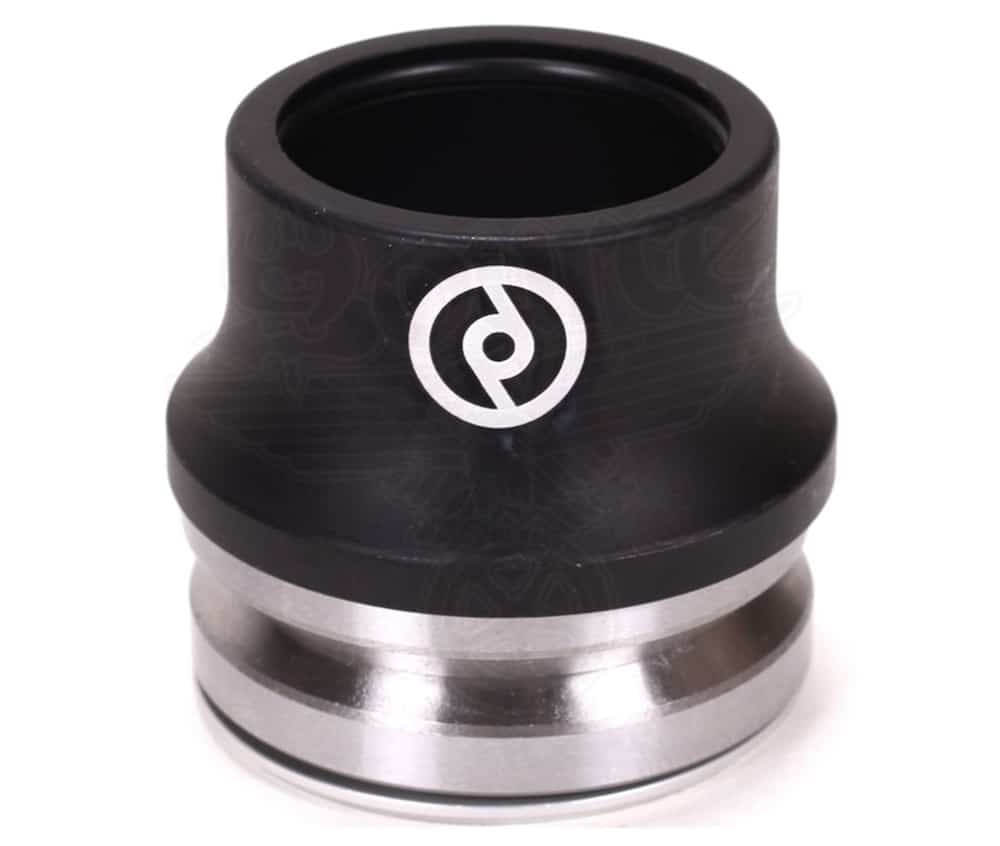 If you're searching for something really high that's when you opt for Stevie Churchill's signature Primo headset. Top cap has a 21mm rise, which is one of the highest!
Sealed bearings, multiple color options, and no extra spacers (because you don't need them!), that's what's up with Primo Stevie integrated BMX headset.
Price: $25 (may vary)
GRAB YOURS
6. Federal Integrated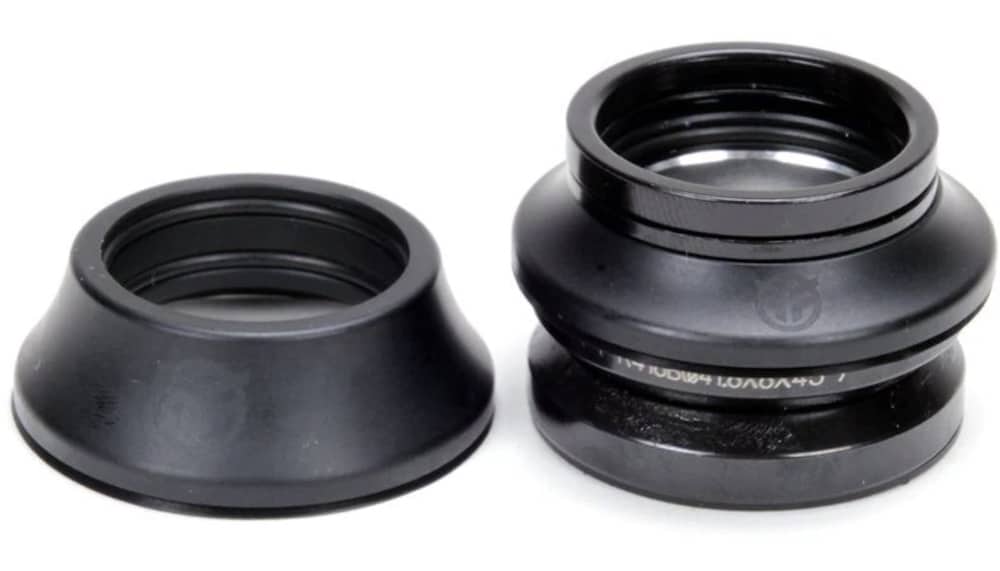 If you're like me, always testing things out, Federal's integrated headset is one of the best options to go with.
It allows you to try a bunch of different stack heights because it comes with SO many options.
You get two top caps (8mm & 15mm) and two spacers (2mm & 4mm). You can now find your perfect bar height effortlessly.
Price: $33.99 (may vary)
GRAB YOURS
7. Odyssey Pro Conical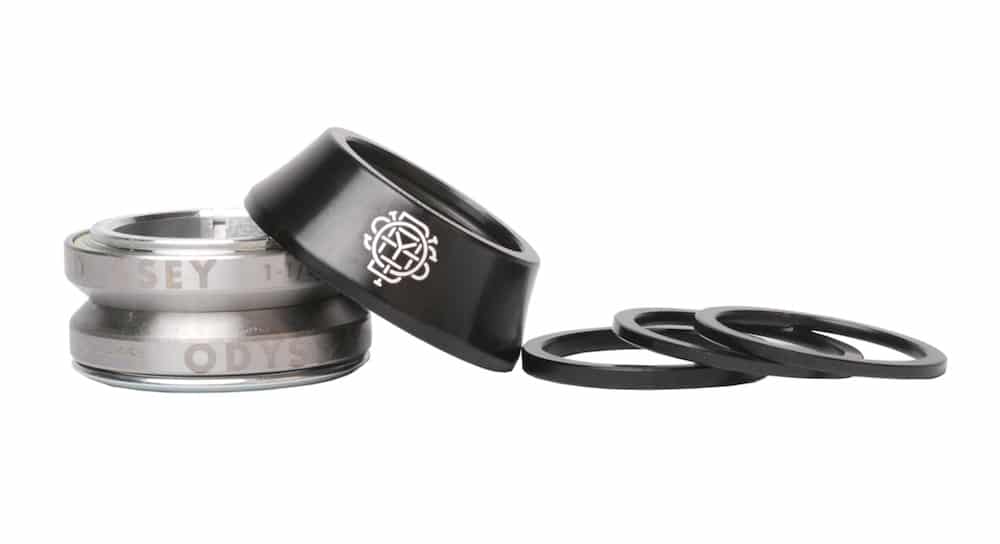 The Odyssey Pro Conical headset is smooth as all their BMX parts are. And to spice things up even further, it comes in a whopping eight color choices (black, yellow, red, purple, blue, etc.).
The dust cap has a 12mm height and you also get 1 x 3mm and 2 x 2mm spacers. Best!
Price: $26.99 (may vary)
GRAB YOURS
8. Sunday Headset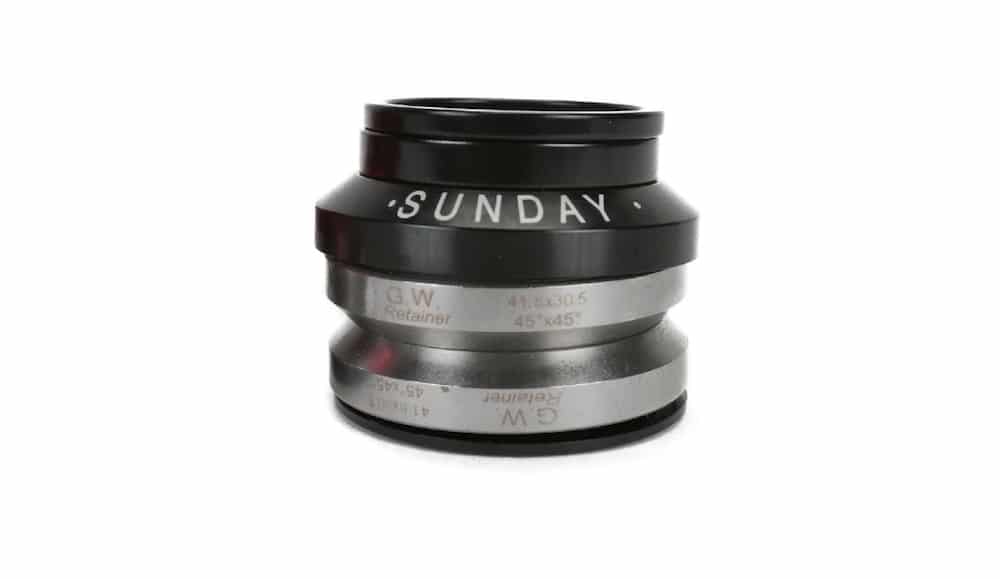 Okay, you're probably wondering why I have so many high BMX headsets here. So many prefer it, so that's why I put more shine on them.
BUT.
If you like things low, you'll like Sunday's headset. But it still comes with 3mm and 5mm spacers – just in case!
Price: $19.99 (may vary)
GRAB YOURS
9. Cult Integrated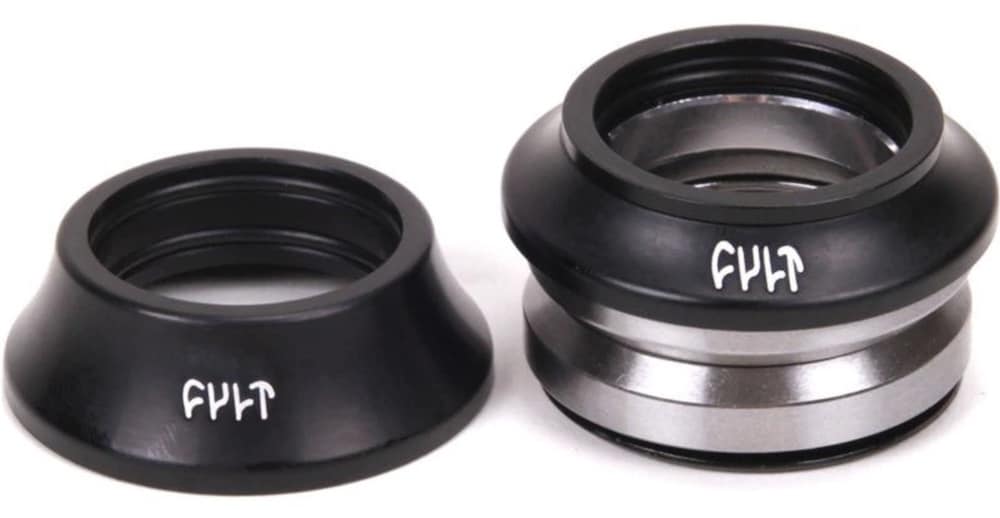 Cult is another brand who offers you two dust caps (a 4mm & an 8mm version), which is a big plus for me.
In addition to that, you also get two spacers (2mm & 5mm) for playing with stack height some more.
Lots of options to figure out what suits you best. GO.
Price: $24.99 (may vary)
GRAB YOURS
10. Shadow Stacked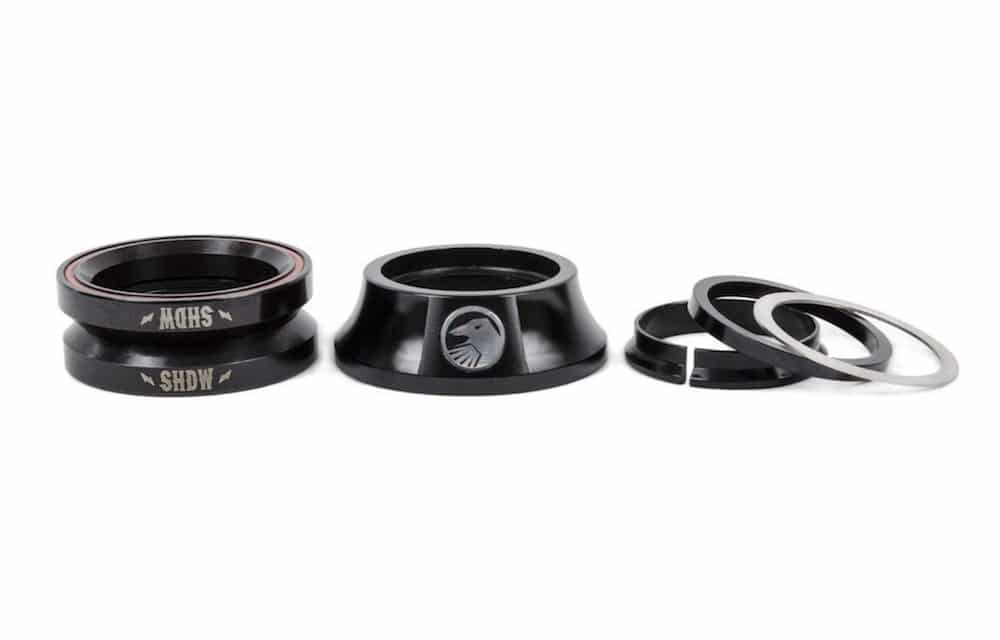 Shadow's Stacked headset has a nice radius shape and various unique color options that create a nice bike detail.
The main cap has a 15mm stack height, but the kit also comes with 2mm, 5mm and 8mm spacers.
Price: $31.99 – $35.99 (may vary)
GRAB YOURS
11. Merritt Low Top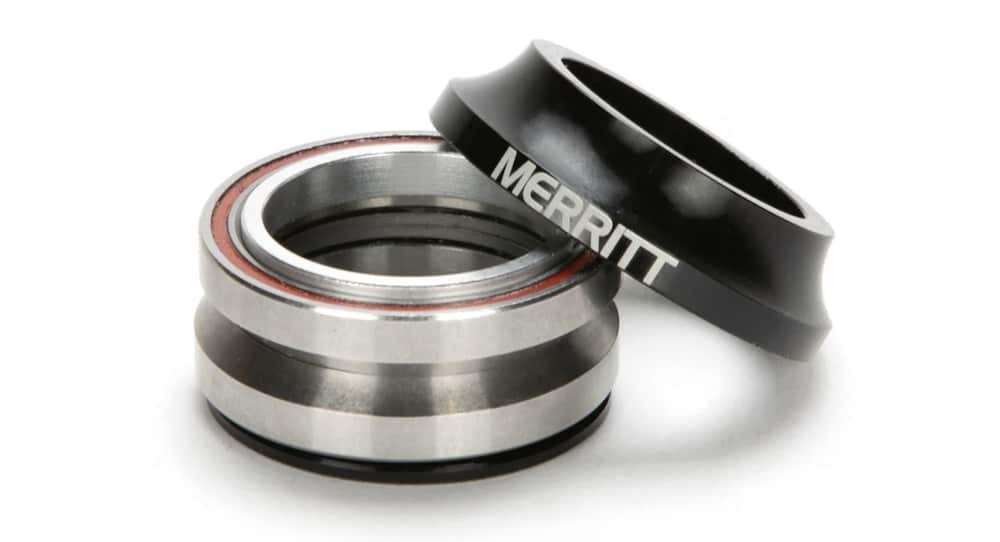 Even though Merritt offers two BMX headsets I'm adding the Low Top version, so this review is not all about the high tops.
It's clean and solid, and that's exactly what you need to know about it. And the laser engraved logo creates a nice touch of detail that makes it look good.
Price: $29.95 (may vary)
GRAB YOURS
12. Kink Integrated 2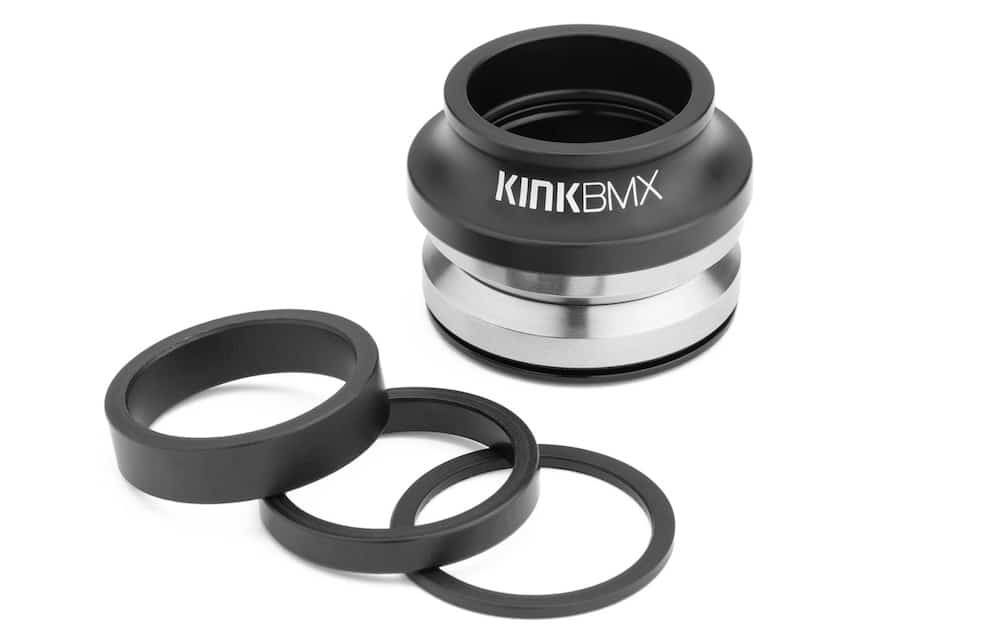 Kink's Integrated 2 headset is perfect for low-to-mid bar height with its lower stack rise.
Still, it comes with 2mm, 5mm and 7mm spacers, so you have a lot of room to play with the height.
Note: The main dust cap is 15mm high.
Price: $29.99 (may vary)
GRAB YOURS
13. Rant Bang Ur Headset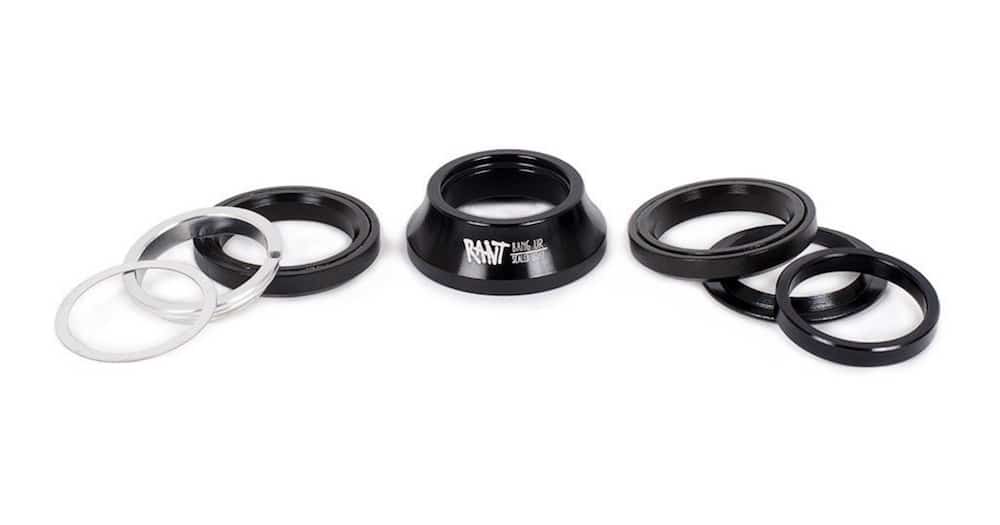 Rant's headset has – BY FAR – the best name in the game. Maybe that's because I'm a metalhead, but admit it, you like it, too.
Bang Ur Headset is a low-price option that guarantees to run smoothly for a very long time.
The total stack height is 20mm with a 5mm spacer. It's also available in a collection of ten colors that go from black and silver to teal, gold, sky blue, etc.
Price: $18.99 (may vary)
GRAB YOURS
14. Fly Volcano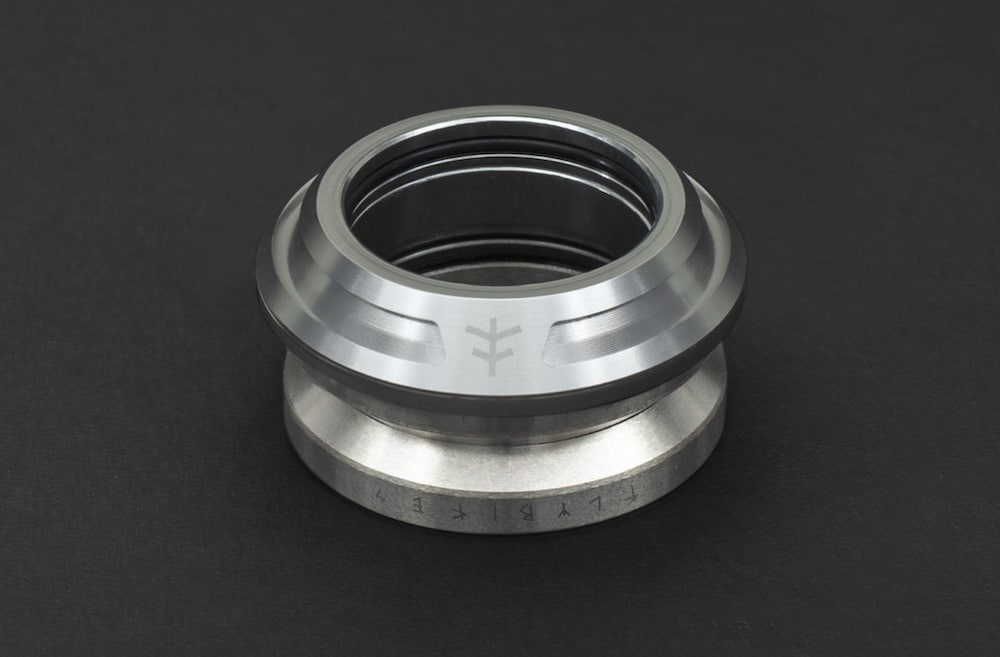 The innovators in the game, Fly Bikes, come out with multiple headset solutions with their Volcano. This one is a 15mm, but you can also get a 7mm and a 0mm BMX headsets.
Like other Fly products, Volcano also has a distinct look that appears stunningly with its somewhat rough-edge-ish feel. Just. Amazing!
Price: $34.95 (may vary)
GRAB YOURS