Are you searching for the best front and rear BMX hub guards?
I wasn't riding all four guards until recently (just a non-drive side, which is my main grinding side).
But I recently decided to place all four, and I SO wish I'd done it earlier.
It makes such a big difference for someone like me who likes to grind (a lot).
I included steel and plastic front, freecoaster and cassette guards, focusing on universal solutions. Including drive and non-drive side hub guards
Yup, this collection has something for everyone.
Keep grinding.
But keep your hubs and spokes protected.
QUICK POST NAVIGATION:
Best BMX Front Hub Guards
1. Ecat Servo Front Guard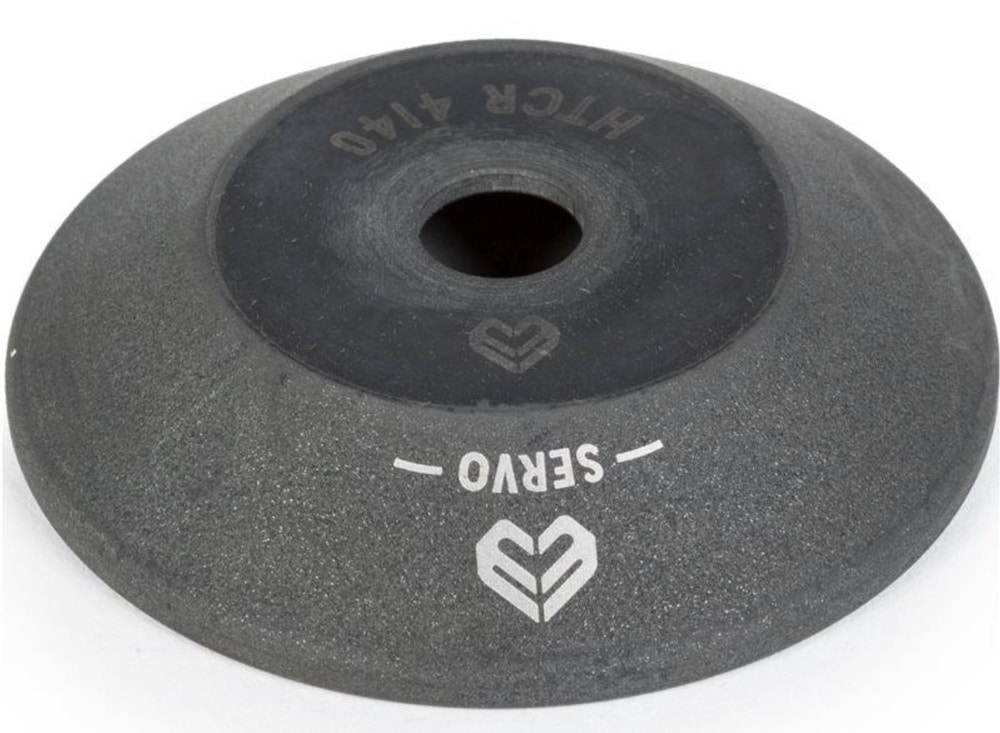 This is the front hub guard that I currently ride and I love it. The Eclat Servo guard is made of 1.8mm thick 4140 Chromoly, ensuring it'll last very long.
I highly recommend opting for a steel guard if you don't want to keep replacing the plastic. Rotating it from time to time is still advisable, so you don't accidentally grind through.
Also, this is a universal BMX hub guard that works with any front hub. I use it with Animal's Javelin and it fits perfectly.
Price: $24.99 (may vary)
GET YOURS
2. Animal Javelin Front Hub Guard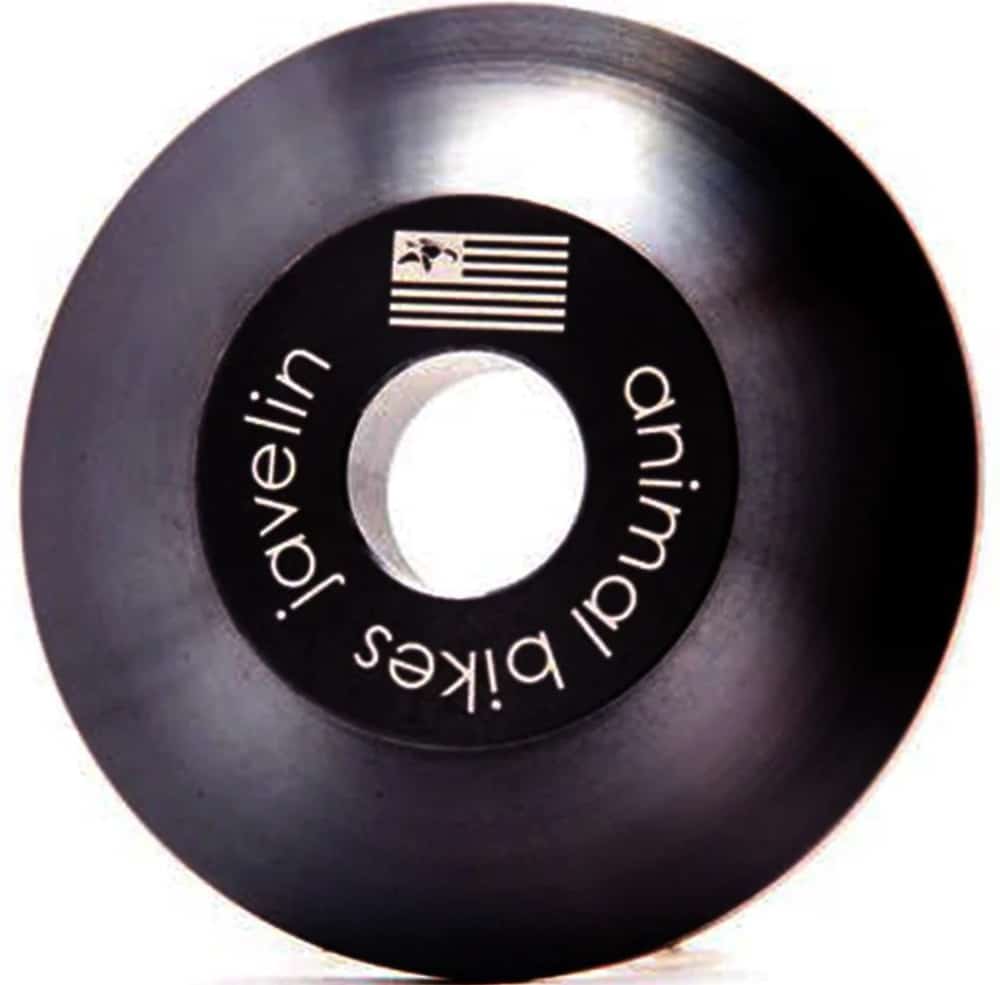 The Animal Javelin hub guard is for everyone looking for a made-in-USA product.
It's a sleek product that'll make your bike look fresh (until you start grinding 🙂 ).
Price: $24.99 (may vary)
GET YOURS
3. Merritt Tension Hub Guard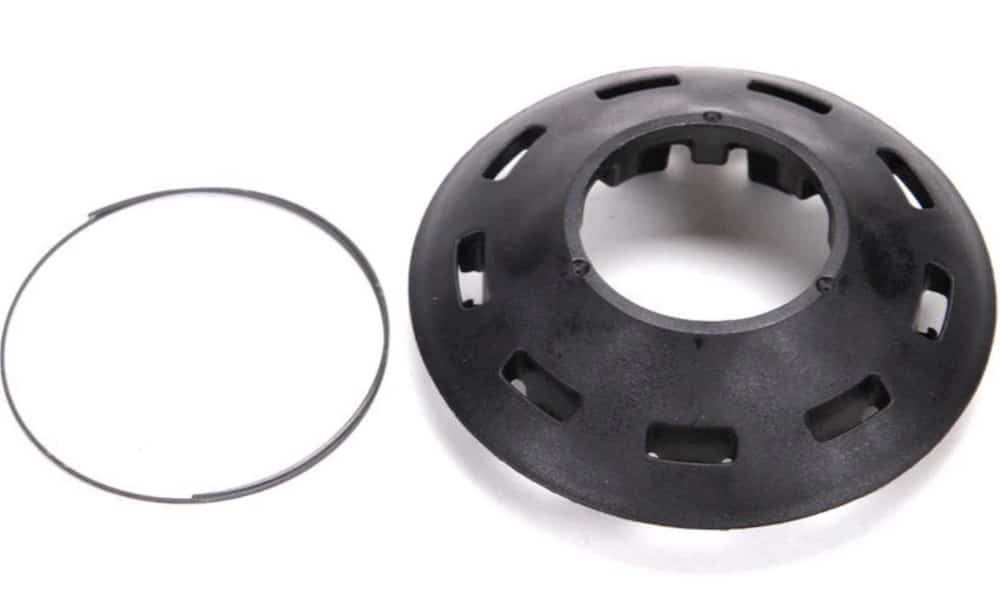 Here's another one in the universal hub guard space, just that it's plastic.
The Merritt Tension guard uses a unique system with a simple spring to keep it in place during your heavy grind sessions.
Note: The spring is hidden and won't damage when you grind.
Price: $14.95 (may vary)
GET YOURS
4. BSD Front Push On Guard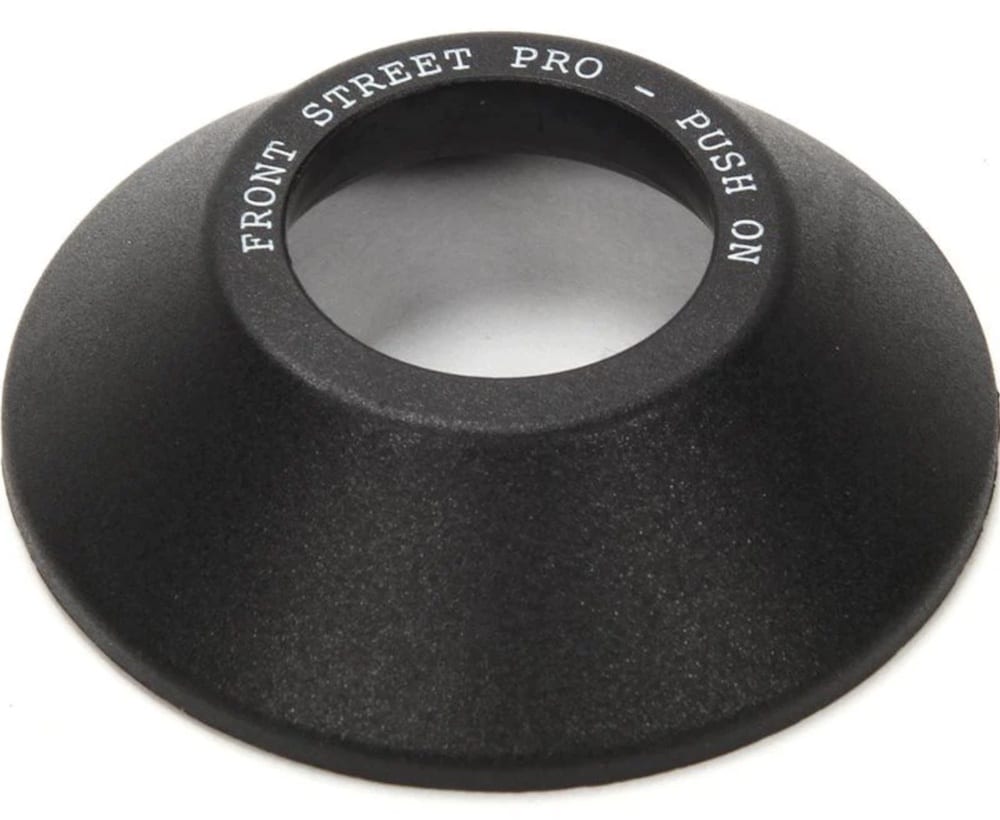 BSD's Front Jersey Barrier hub guard is not a traditional plastic one. It features an aluminum core with a replaceable plastic outer.
It's compatible with the following front hubs: BSD Street Pro, Odyssey Simian, GSport Marmoset, Odyssey Vandero 2, Cinema VX and Profile Mini.
Price: $11.99 (may vary)
GET YOURS
5. Rant Strap On Front Guard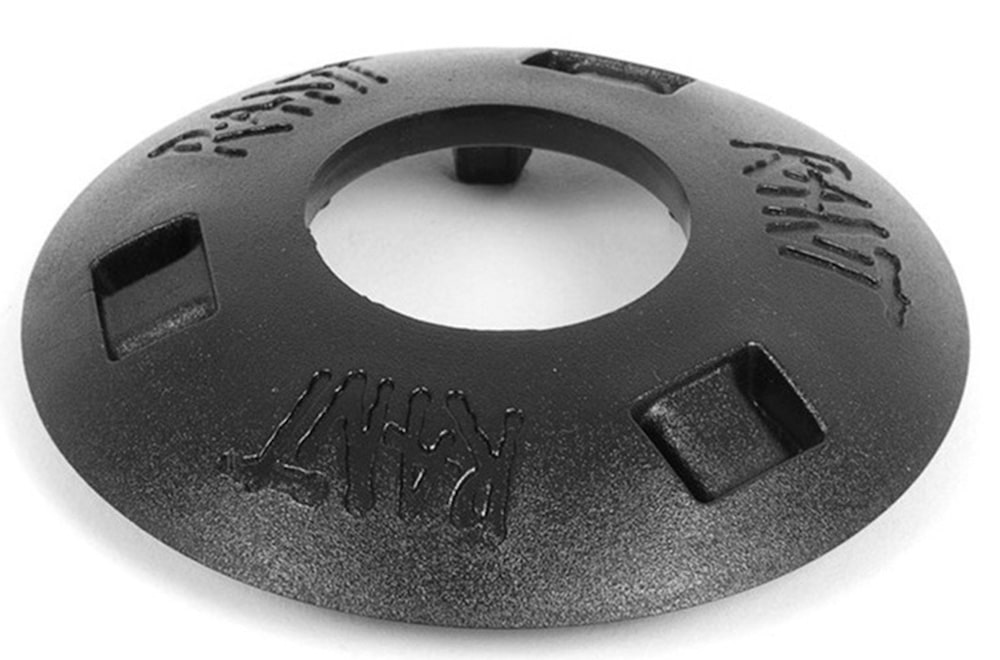 Rant is also thinking about everyone with their Strap On front hub guard.
This is a simpler solution than Merritt's because it has three nylon straps that wrap around the spokes to tighten it.
It's quicker to install, but Merritt's tend to last longer.
Price: $9.99 (may vary)
GET YOURS
6. Jet BMX Universal Front Hub Guard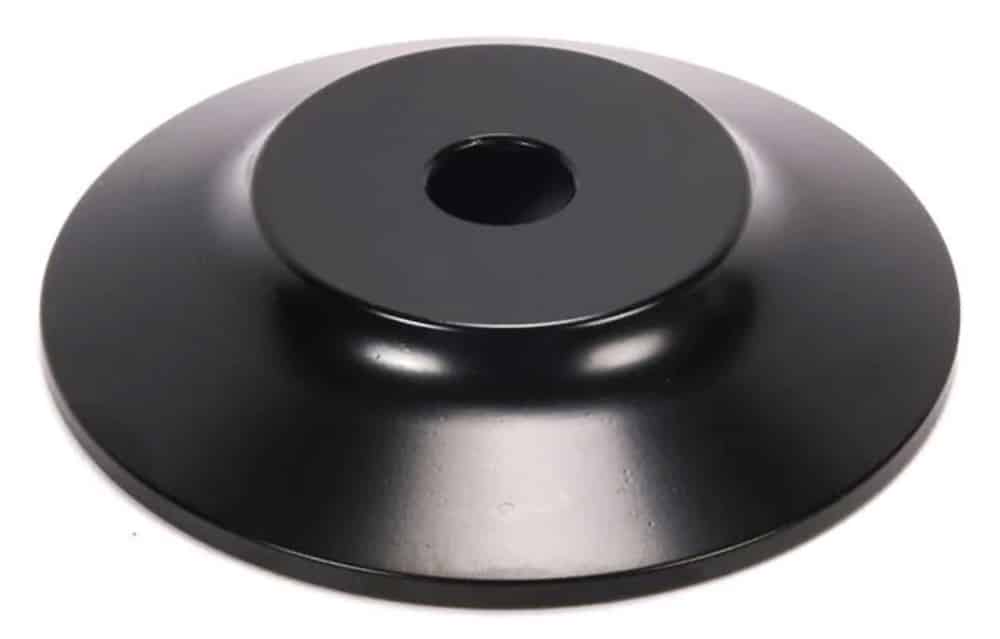 But check out Jet BMX's solution if you're searching for more universal front hub guards.
It's simple, minimalist, and does the job very well – exactly how I like it best.
Price: $21.99 (may vary)
GET YOURS
7. Shadow Symbol Hub Guard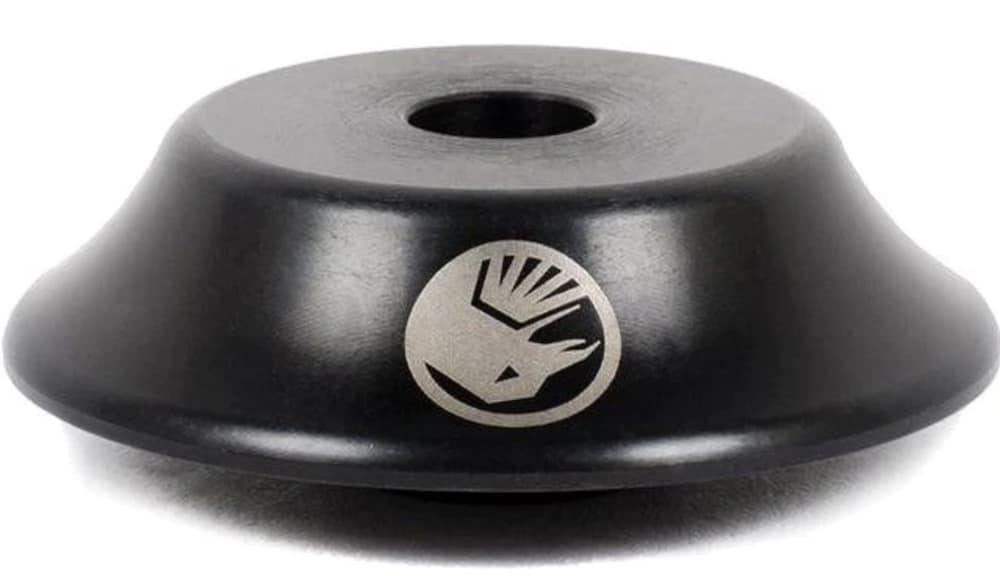 Every fan of Shadow riding the Symbol front hub who doesn't like plastic needs to take a peek at their steel Symbol guard.
The installation is quick and simple because you just replace the existing cone with the guard.
That's it!
Price: $21.99 (may vary)
GET YOURS
8. Odyssey Vandero Pro Hub Guard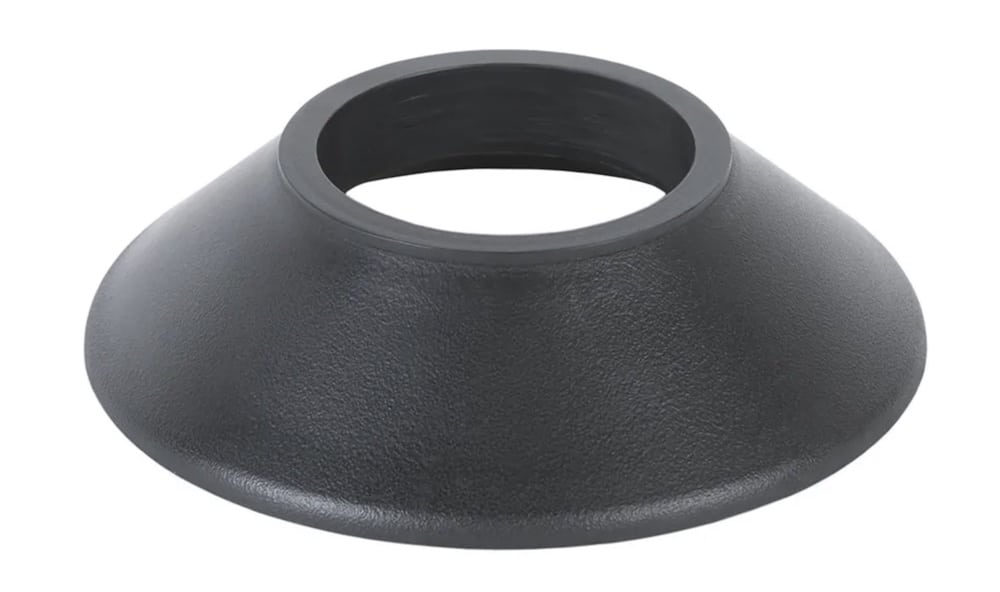 While the Odyssey Vandero Pro hub guard is limited to only two hubs (+ GSport Roloway), it still deserves inclusion in this list because so many riders use any of the two hubs (I rode the Vandero!).
Press it over the hub, place the wheel into the forks and you're ready to roll.
Price: $9.99 (may vary)
GET YOURS
Best BMX Rear Hub Guards
Unfortunately, it's a bit more complicated with rear guards because it's not as easy to find a fitting one as for the front version.
(At least not in the case of the drive site.)
But I have a bunch of solutions here for EVERYONE!
9. GSport Uniguard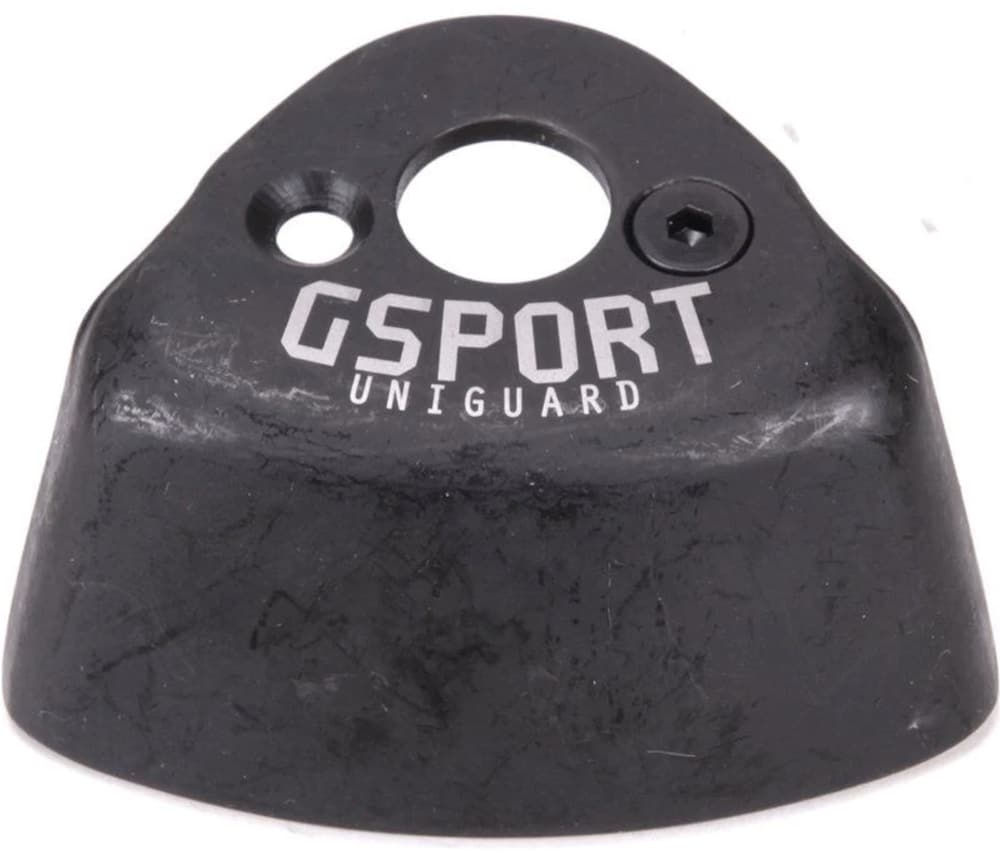 Let's start with one of the most widespread, the GSport Uniguard.
This one fits both the drive and the non-drive side. It's the easiest-to-install hub guard because you don't need to spread the dropouts – it comes on the outside (over the dropout).
GSport Uniguard protects both the frame and the rear hub. And it's a steel one, so you know it'll last you a long time.
Price: $14.99 (may vary)
GET YOURS
10. Kink Universal Driver Guard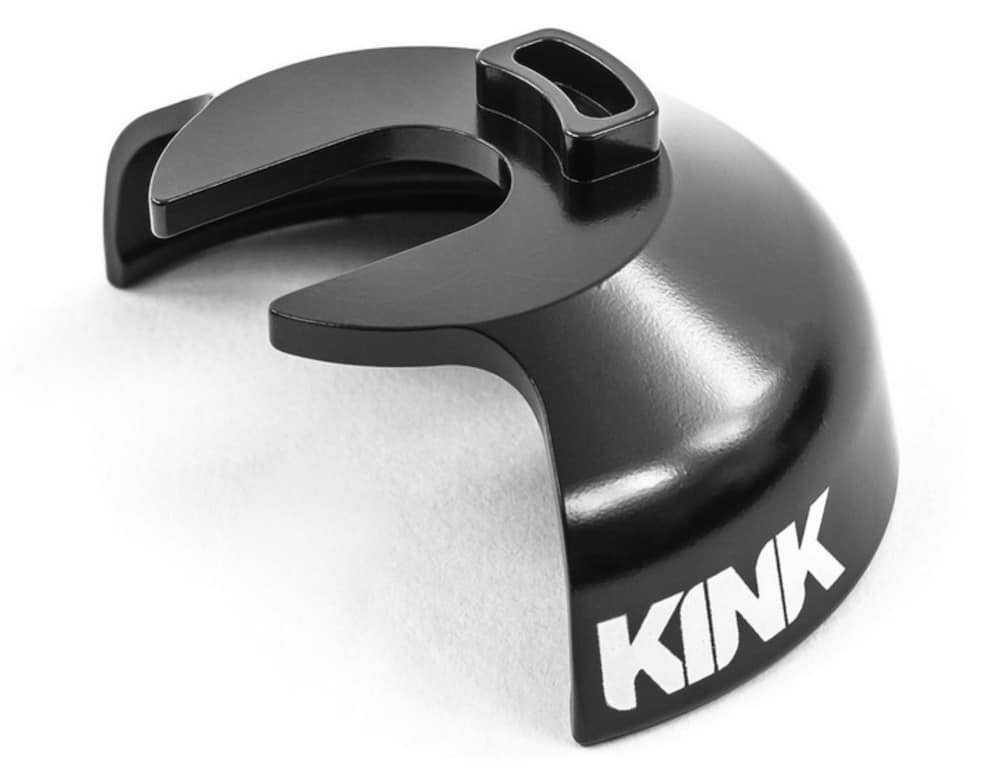 Whether you run an 8T or 9T cassette hub, it doesn't matter; Kink's universal driver guard will fit it.
The heat-treated Chromoly base gives the driver guard a ton of strength, keeping you safe regardless of how much you grind.
Yes, it requires some muscle to spread the dropouts during the installation, but I know you'll handle it easily.
Also, it has an anti-rotation element that comes in very handy!
Price: $29.99 (may vary)
GET YOURS
11. Shadow Drive Side BMX Guard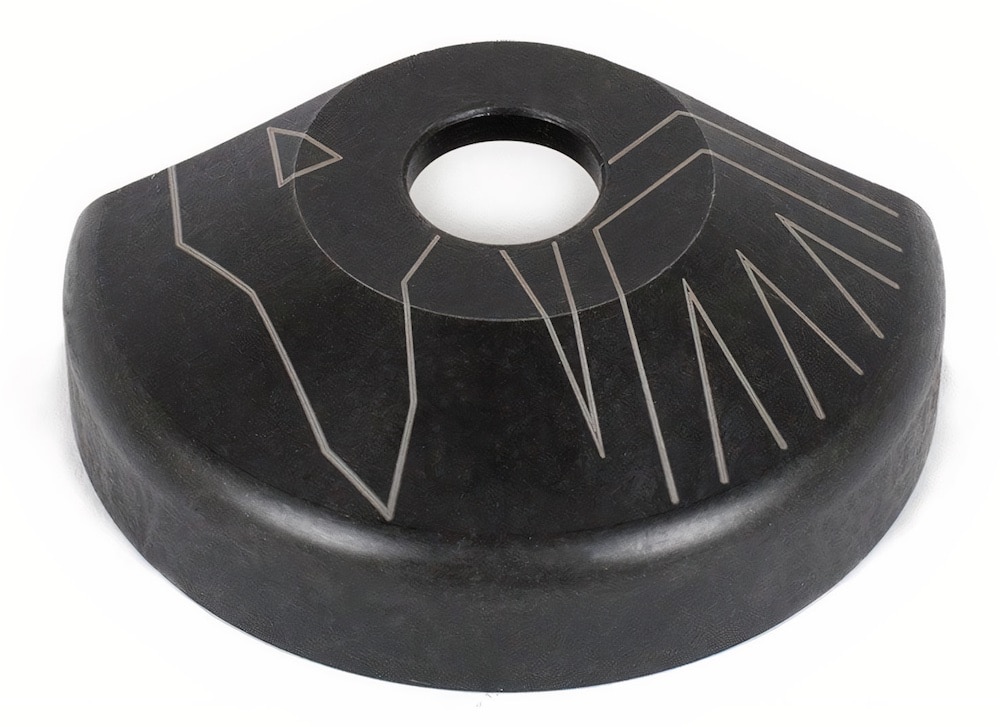 Shadow's drive-side BMX guard is simple and universal, fitting most rear hubs.
It comes as a replacement of the hub's drive side cone but includes a bunch of spacers for custom adjustment.
Heat treated, CNC'd and all that fancy stuff to keep you protected for a LONG while.
Price: $31.99 (may vary)
GET YOURS
12. Cinema VR Nylon Guard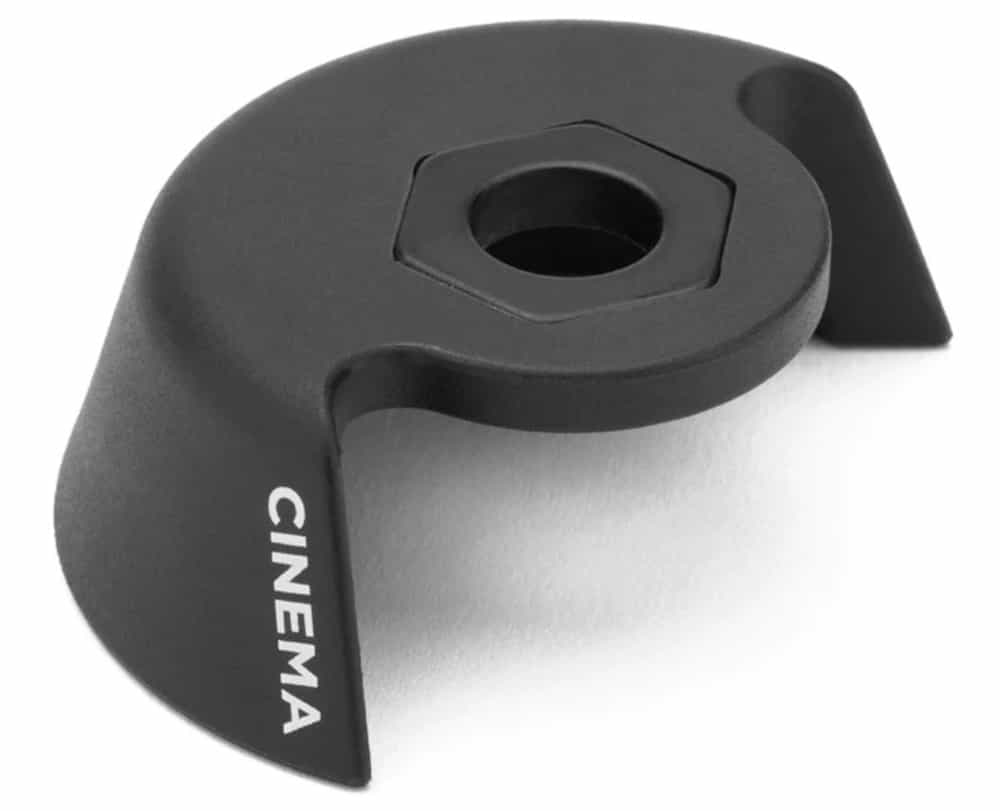 However, many still prefer not to go steel but nylon. If that's the case, here I have the Cinema VR nylon guard compatible with most rear hubs.
Why? It fits over the frame dropout, like the GSport Uniguard, which also means easy installation.
Price: $9.99 (may vary)
GET YOURS
13. Mission Universal Hub Guard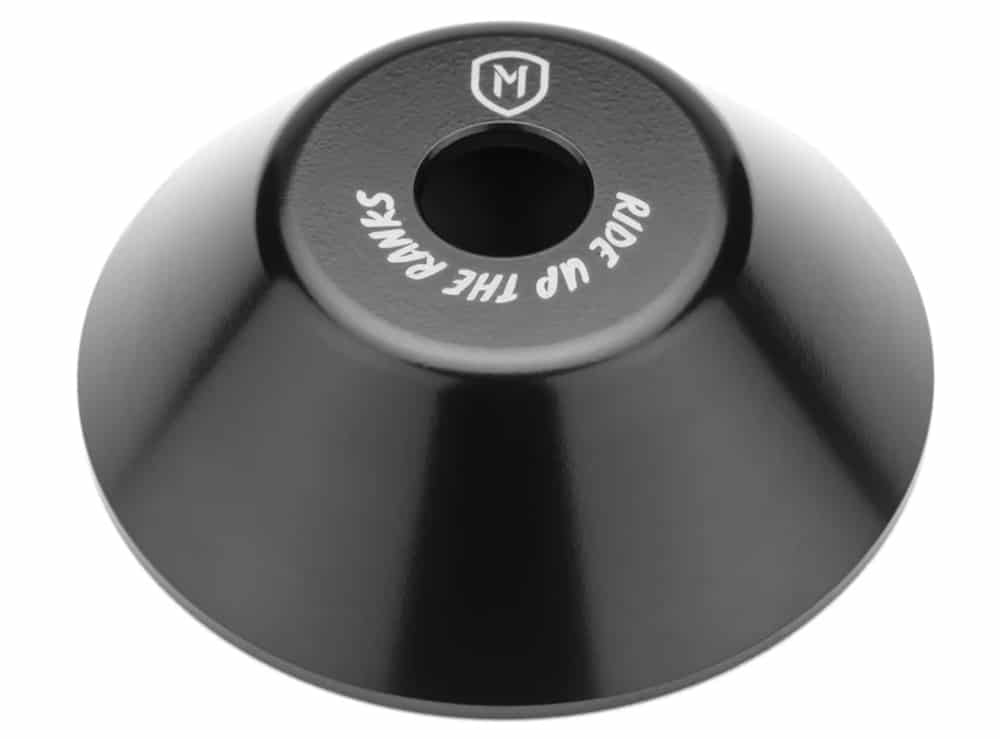 Mission's Universal hub guard is Chromoly and easily suits the majority of today's rear hubs.
Its 100% heat-treated Chromoly compound is ready for all your street or park abuse.
Note: Pick the version (front or rear) from the drop-down selector.
Price: $16.99 (may vary)
GET REAR
GET FRONT
14. Kink Universal Freecoaster Hub Guard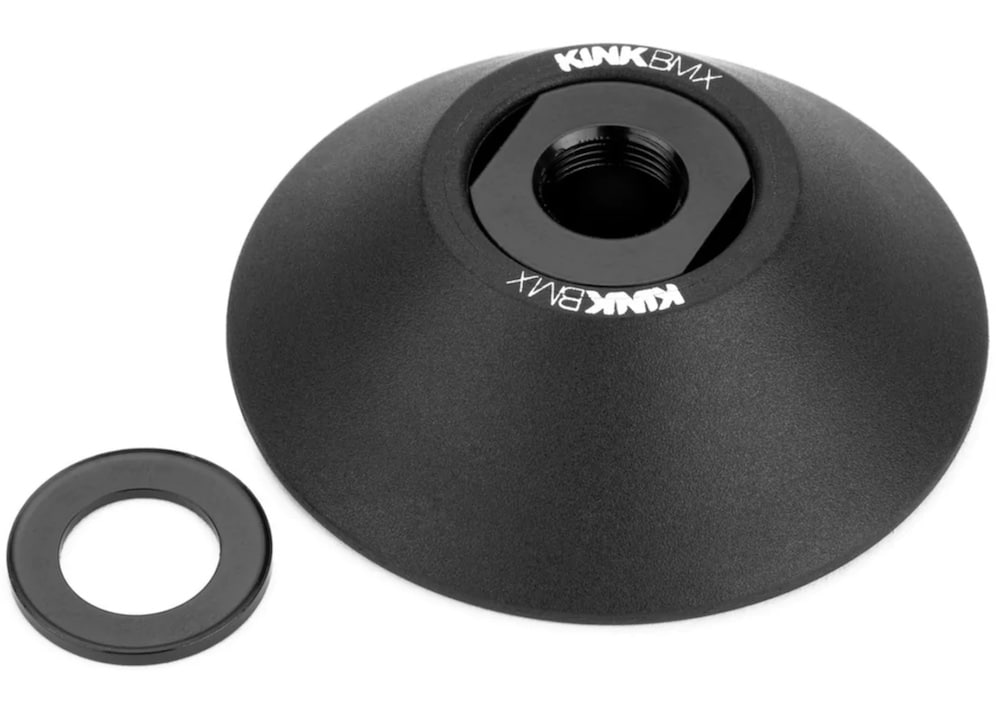 Don't worry if you run a freecoaster hub and want to add a guard.
That's when Kink comes into play. They have a universal freecoaster nylon guard that fits as a replacement for the existing cone nuts.
You also get a washer for quick adjustment because some hubs use a wider cone.
Also, the guard's core is made of Chromoly, but the outer is durable nylon.
Price: $19.99 (may vary)
GET YOURS
15. Eclat Servo Rear Guard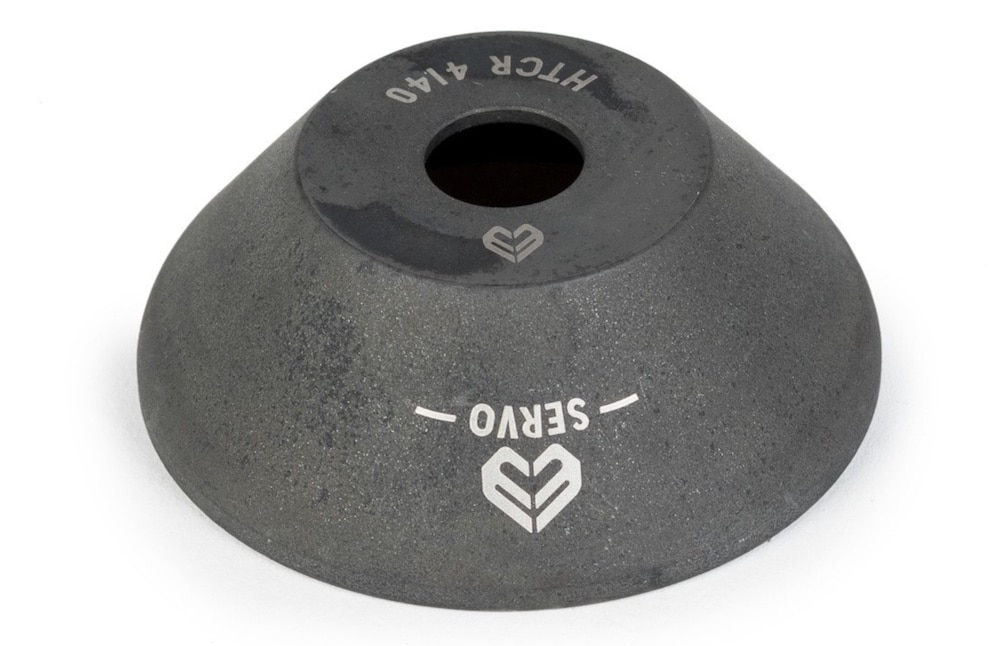 Because steel is currently my go-to option for hub guards and I like to have all of them from the same brand, I picked Eclat's Servo rear guard.
It uses the same material and style as its front version, fitting most of the modern rear hubs.
I'm currently riding Animal's Javelin cassette hub and the installation was super smooth. (You just place it over the existing hardware.)
Price: $26.99 (may vary)
GET YOURS
16. BSD Jersey Barrier Hub Guard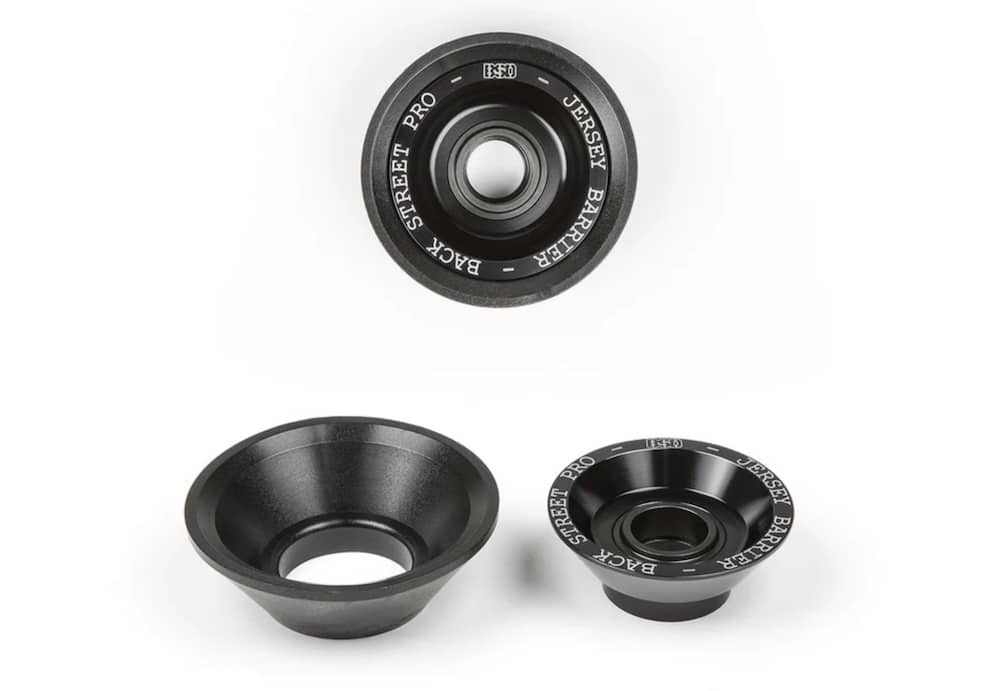 Just like the front version, BSD's Jersey Barrier rear hub guard combines a Chromoly core with a replaceable nylon outer.
It doesn't feature a push-over system, but you need to screw it, which replaces the existing hub hardware.
It's compatible with the following rear hubs: BSD Street Pro, Odyssey's, Primo Mix, Federal and KHE style freecoasters, Profile/Madera's, Cinema VX2, Odyssey Antigram and GSport Ratchet.
Price: $24.99 (may vary)
GET YOURS
Frequently Asked Questions About BMX Hub Guards
What do BMX hub guards do?
A BMX hub guard protects your front and rear hubs (including freecoasters) and spokes. It prevents damage from grinding (and smoother grinding, too!).
Do you need hub guards to grind?
No, you don't need to use hub guards to grind. But, it'll help protect your hubs and spokes from damage while at the same time guaranteeing smoother grinding.
How do you install BMX hub guards?
You push most of the universal hub guards over the hub's hardware. But some of them come with a thread to screw on the axel, which means replacing the hardware (but it's easy to do).
Are BMX hub guards universal?
Not all BMX hub guards are universal, but there are many options for front, cassette and freecoaster hubs (including steel & plastic).
Was this article helpful?
Disclosure: The BMX Dude's content is free & reader-supported. I may earn a commission if you click & buy through my links. Your support helps me create the best content & make a difference. Thanks! 🤘