I've tested A LOT of BMX inner tubes over the 20+ years of riding BMX.
But these are the best, the strongest, and fit any tire width.
Fun fact: I think I'm born under the lucky star because I rarely change the tube. Maybe every couple of years (even more).
Fun fact: I had one front inner tube (it wasn't even from a BMX brand) for nearly five years!
But because I rarely change the inner tube, I change it entirely and do not patch it when I get a flat.
BUT!
It's essential that you also have reliable BMX tires (check my best-of collection), which will prevent flats.
CAN'T DECIDE? I recommend going with the Source BMX tubes.
I ride them and they hold up nicely.
Best BMX Inner Tubes
1. Odyssey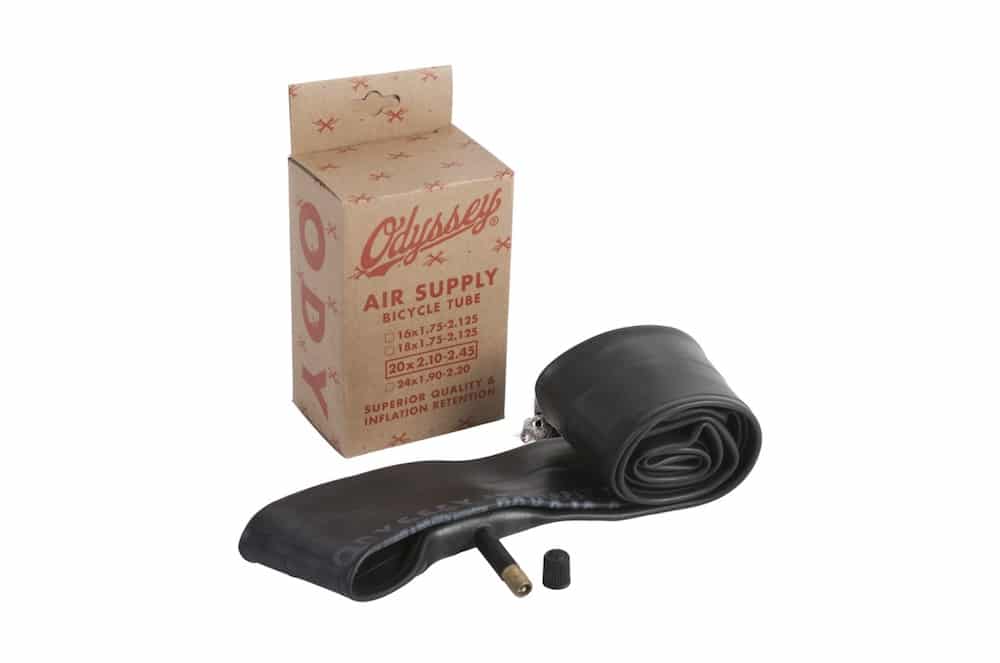 This is another very popular inner tube that will take care of all the modern riding styles.
It's a perfect fit for wider tires but also suits the 2.10 one perfectly. This will be a great fit unless you ride a really thin tire.
Price: $6.99 (may vary)
GET YOURS
2. S&M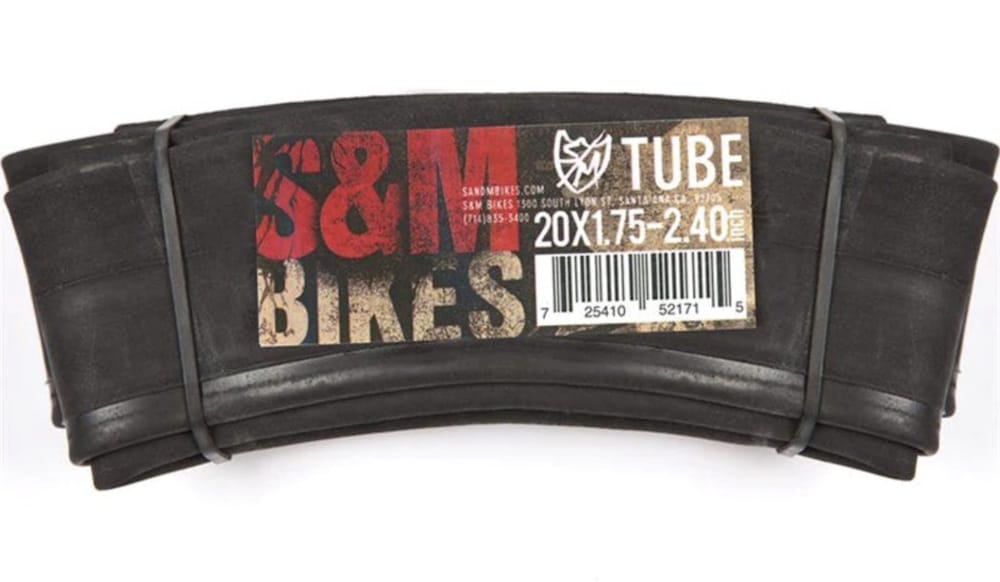 S&M's inner tube is an all-around one because it suits 1.75 and up to 2.40 tires with ease.
I tested this one heavily on the streets and it never let me down.
Price: $7.95 (may vary)
GET YOURS
3. WeThePeople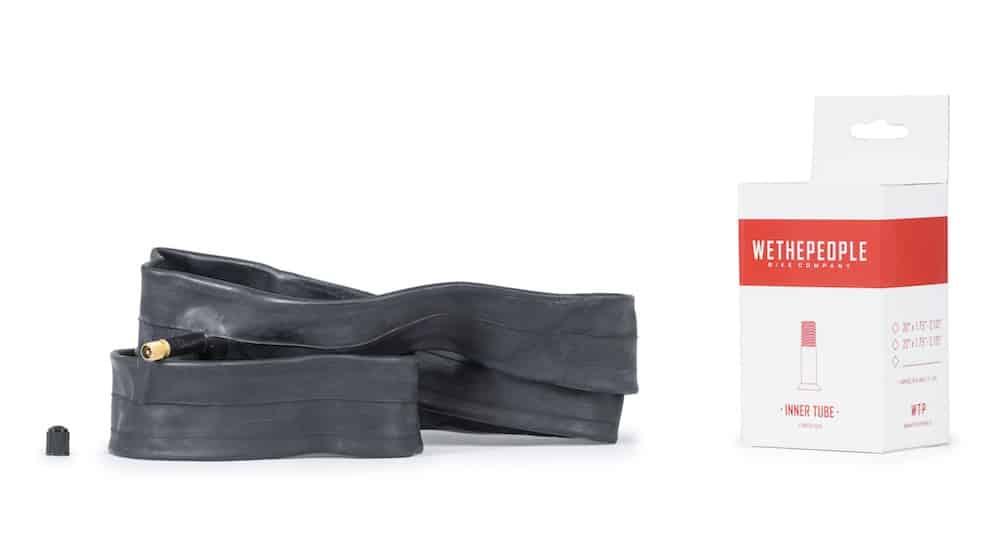 If you're into WeThePeople than there's a good chance you'll pick this one.
WTP focuses on quality (like all the other brands here!) and they applied the same philosophy to their inner tube.
Price: $7.99 (may vary)
GET YOURS
4. Cult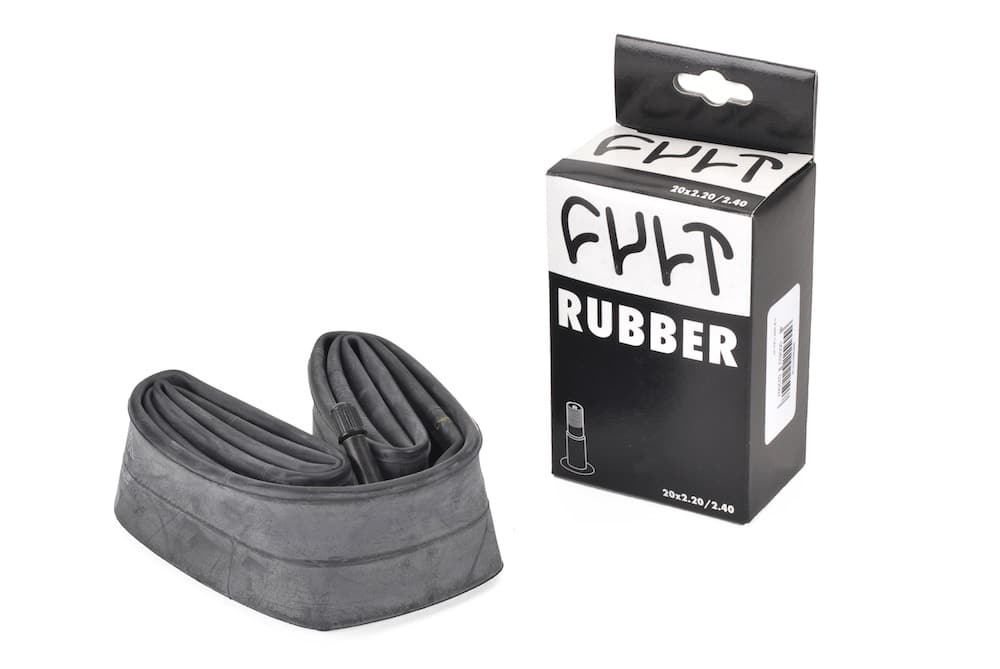 What's cool about the Cult inner tube is that it exclusively focuses on wider tires.
It works best with 2.20 to 2.40 tires (but also fits 2.45 and 2.50). They also paid close attention to the rubber material, so it doesn't stretch and thin out.
Price: $3.99 (may vary)
GET YOURS
5. Tubolito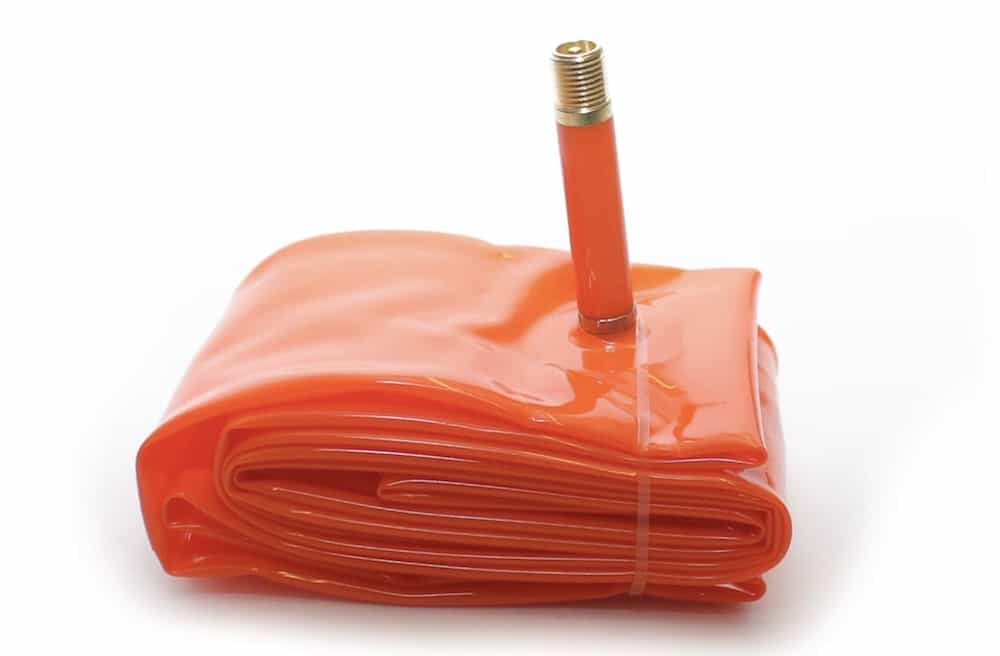 Even though this is the priciest BMX inner tube available on the market, the technology behind it will want to make you try it.
But I only recommend opting for Tubolito's tubo if you want to lower your bike's weight. And I wouldn't necessarily recommend it if you ride ONLY street.
Tubolito made their inner tube from latex thermoplastic instead of using the traditional butyl.
This makes the tube 50% smaller (perfect for traveling!) and 60% lighter, which is pretty rad.
Price: $34.90 (may vary)
GET YOURS
6. Eclat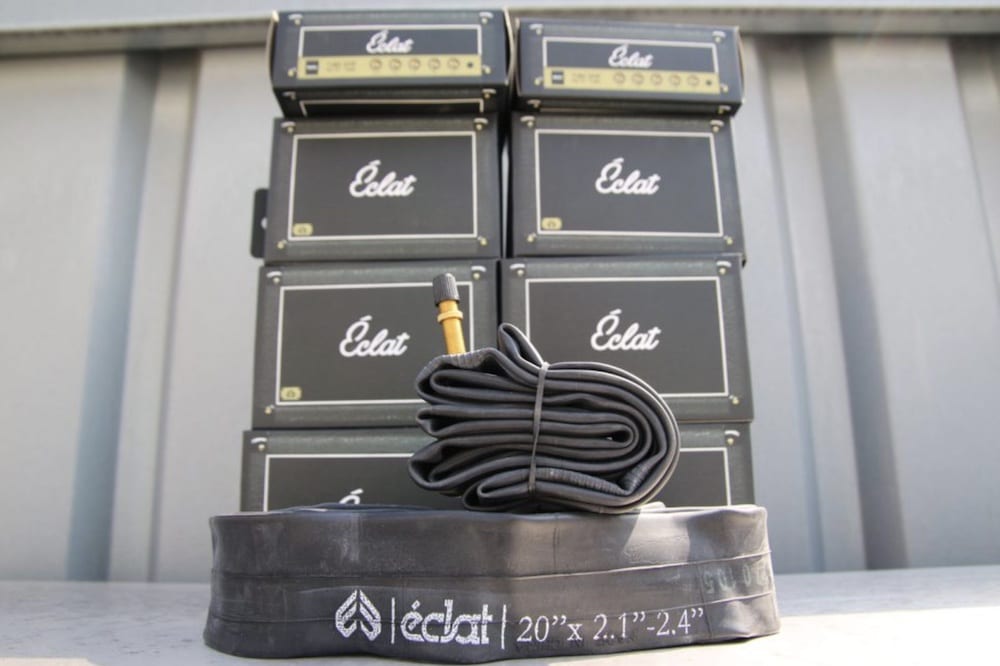 Eclat created one of the coolest inner tube packagings available. If you're into music like myself, you'll sure dig it.
And I heard no complaints about it, only the "it lasts long" type of feedback.
Price: $13.99 (may vary)
GET YOURS
7. Cinema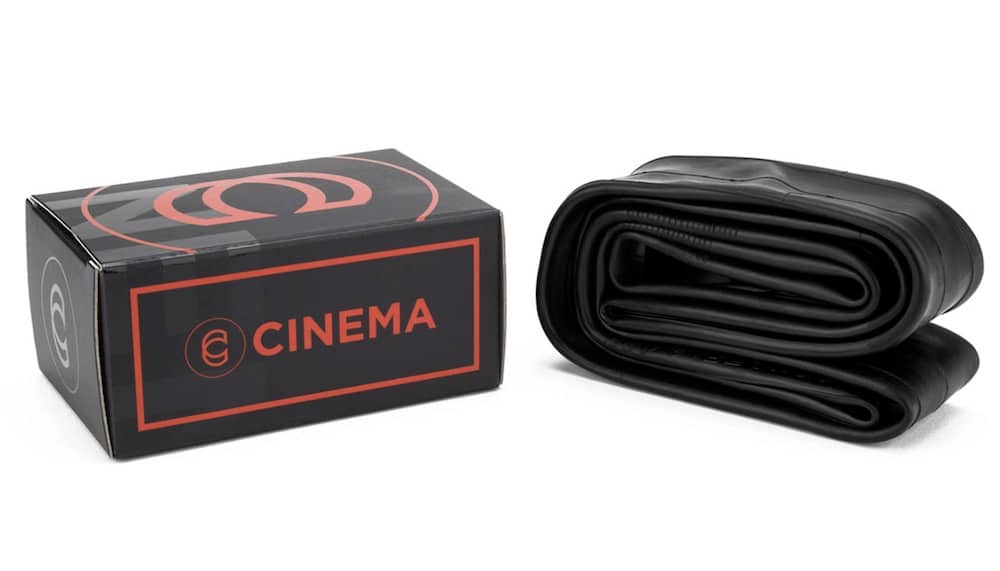 Simple, strong and perfect for tires between 2.10 and 2.45 widths, that's what's up when it comes to Cinema's inner tube!
Five of my friends mentioned to me that they're riding it for months, only one getting a flat (but he never watches where he rides!).
Price: $6.99 (may vary)
GET YOURS
8. DUO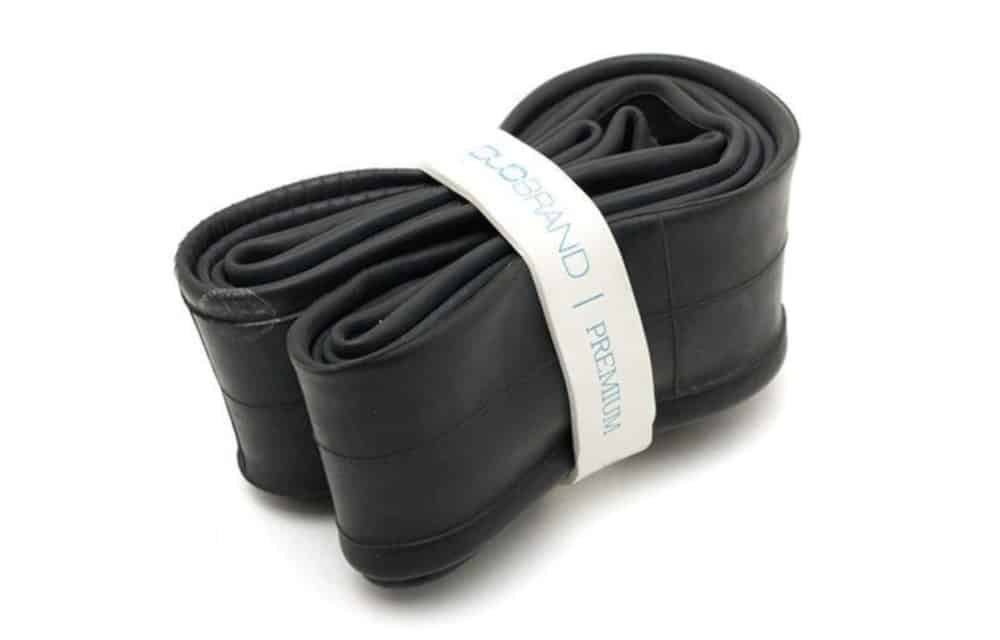 DUO also wanted to offer something for every rider when it comes to BMX inner tubes.
Thus, they created a tube that works for tires from 1.75 and up to 2.50 in width.
This is no joke!
Price: $4.95 (may vary)
GET YOURS
9. Fit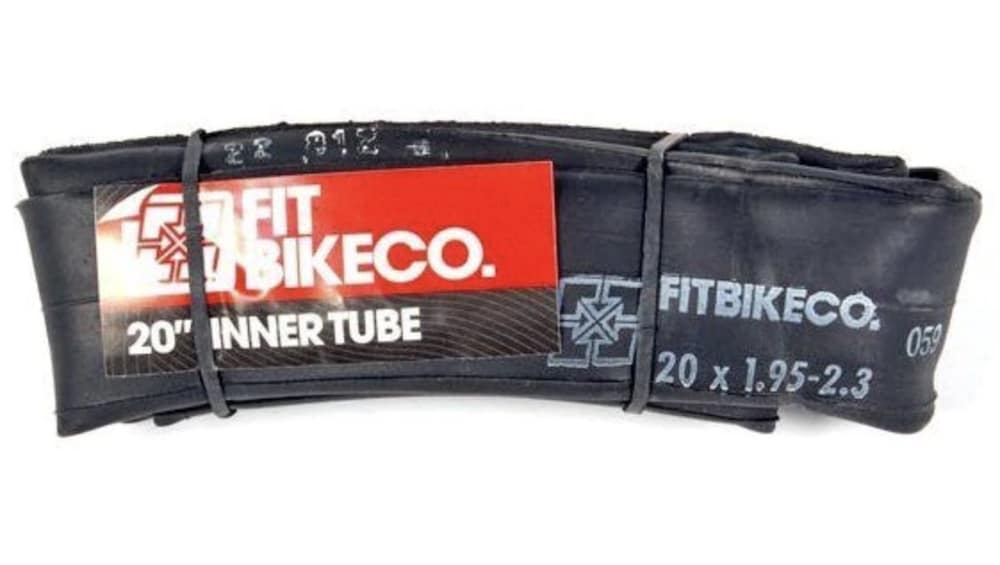 I used Fit's inner tube the most. Why? Because it lasted me for so long.
It fits 1.95 – 2.30 tires easily. BUT. I used it with a 2.40 and had 0 issues.
Price: $7.95 (may vary)
GET YOURS
10. Source BMX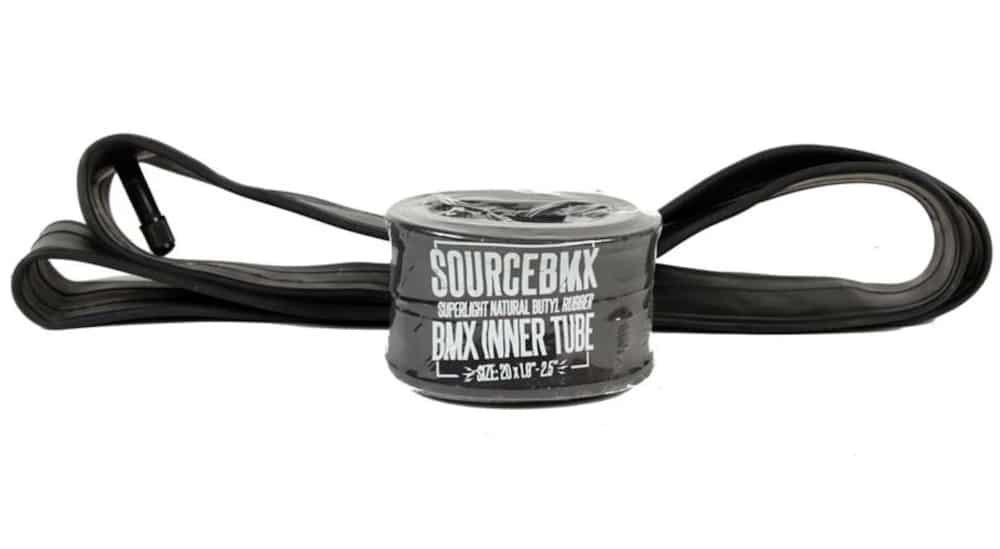 If you're unsure about the ideal BMX inner tube, then just pick Source BMX's.
The guys sent me one with one of my orders and all I can say is that I still didn't get a flat!
It's also one of the rare inner tubes that officially fits tires up to 2.50!
Price: $4.99 (may vary)
GET YOURS
FAQs About BMX Inner Tubes
Does inner tube have to be exact size?
No. Luckily, all BMX inner tubes stretch, fitting a variety of different tire widths.
But if you ride a 2.40 or wider tire, it's still better to get an appropriate tube.
How do I know my inner tube size?
Check the sidewall of your tire and you'll know what's the width of it. This is the only necessary measurement for picking inner tubes.
Are all BMX inner tubes the same size?
Not all BMX inner tubes are the same size. While the diameter is the same, their width and thickness are different.
They go from 1.75 to 2.50 (but some tubes even fit the whole range).
Was this article helpful?
Disclosure: The BMX Dude's content is free & reader-supported. I may earn a commission if you click & buy through my links. Your support helps me create the best content & make a difference. Thanks! 🤘