I always find myself in a dilemma: Which BMX spokes and nipples should I buy?
Honestly, I just go with straight gauge stainless steel ones after some trial and error.
But I don't really care about my bike's weight.
If you do, then go with butted (or double-butted) ones – heck, even titanium! (Just don't do Ti ones for street – NO-NO.)
I created this collection to bring you the best spokes and nipples for a confident pick.
This post covers:
Remember, if you plan to build new wheels and also buy a front hub, cassette hub or freecoaster hub, you can let good people at Source BMX lace them up for you.
Best BMX Spokes
1. Cinema Stainless Steel Spokes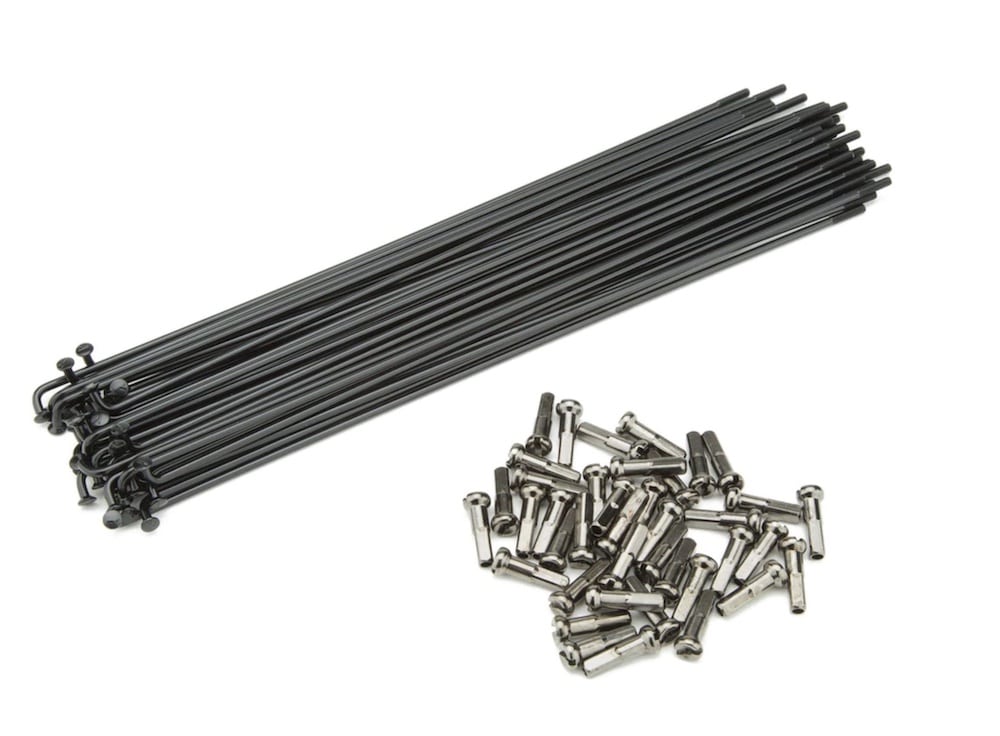 Cinema offers a batch of 40 spokes with brass nipples that you can pick in six different sizes.
You can find the perfect solution regardless of the rear hub or freecoaster you run.
Price: $19.99 (may vary)
GET YOURS
2. Source BMX 40 Spokes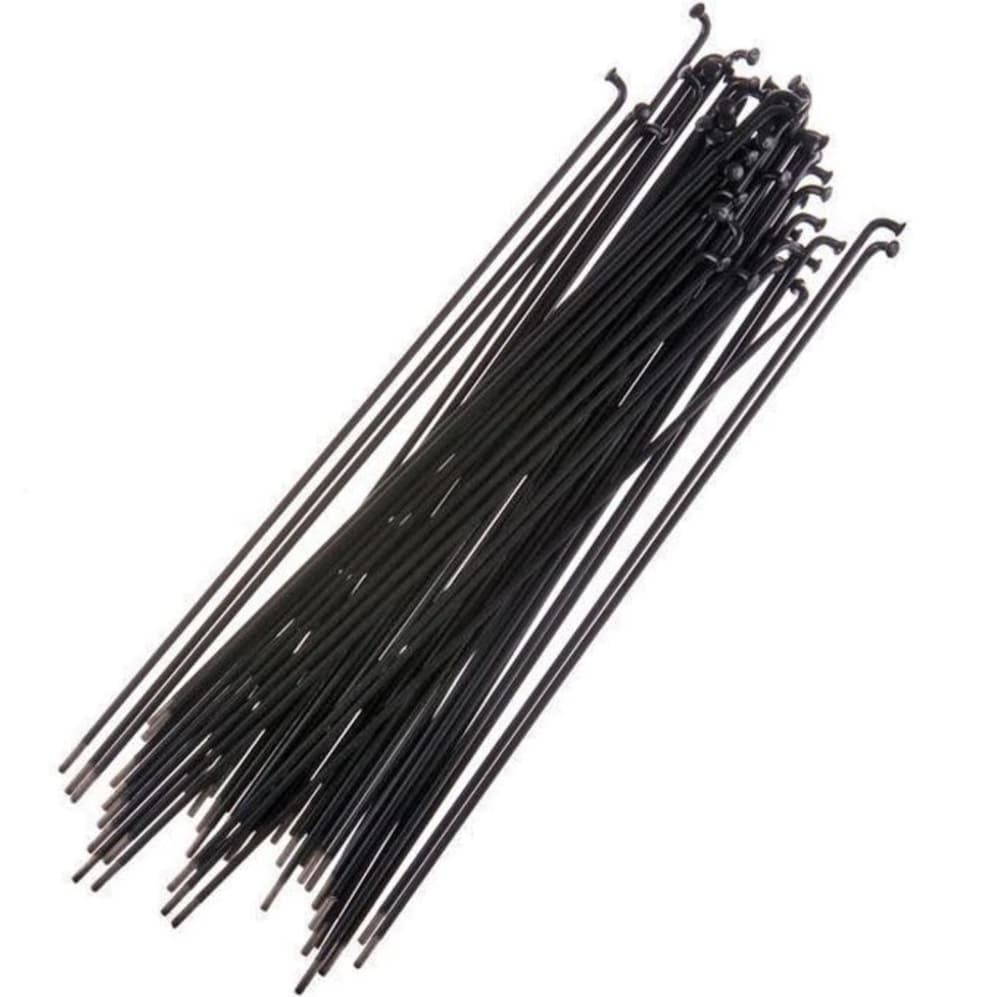 Source BMX also has their own branded BMX spokes that you can get in black or stainless. Of course, brass nipples are included in the package of 40, too!
While there are a bunch of lengths available you can also pick the "Wheelbuild" option and Source will do it for you.
Price: $16.95 (may vary)
GET YOURS
3. BSD Butted Spokes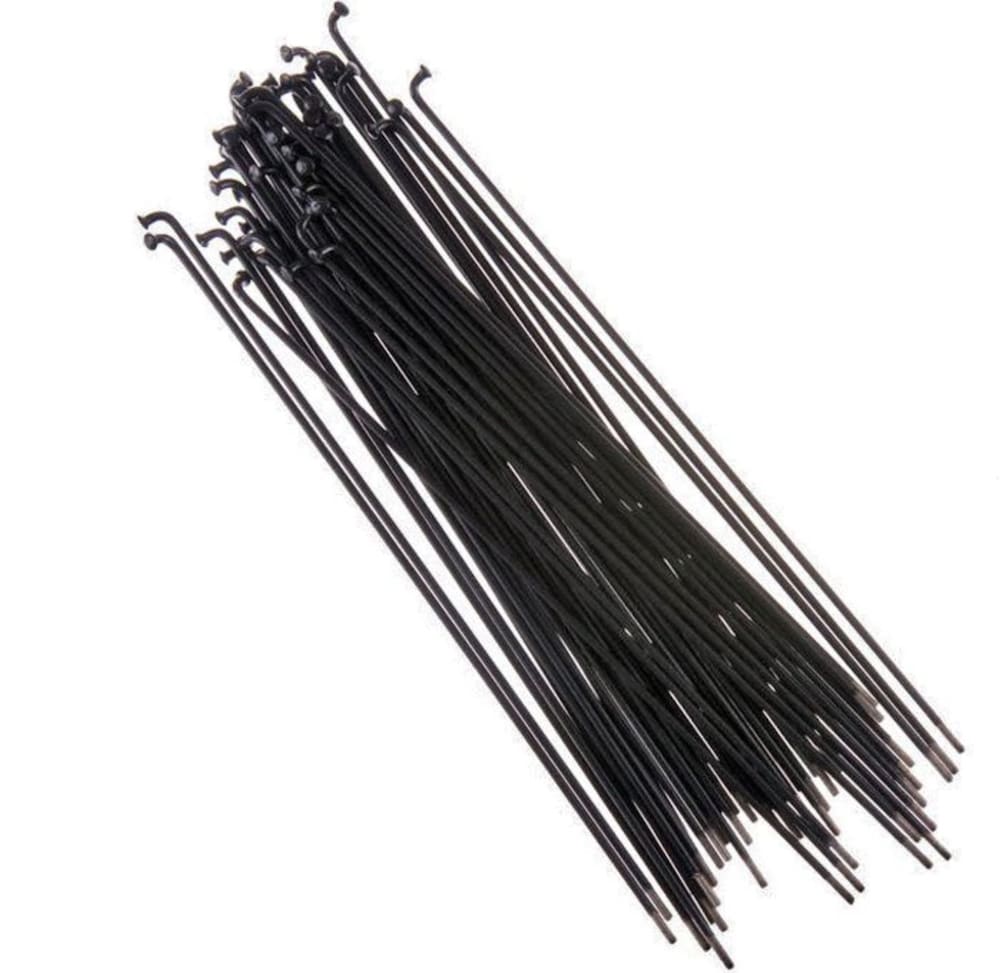 I suggest picking BSD's butted spokes if you'd like to shave some weight.
What does "butted" even mean?
It means that the spoke has different thicknesses. In the case of BSD, they use 14G thickness on the ends and 15G in the middle.
Remember, this doesn't mean they are any less strong than straight gauge!
Pick BSD's spokes in black or stainless at five lengths for three- and four-cross lacing.
Price: $26.99 (may vary)
GET YOURS
4. Odyssey Straight Gauge Spokes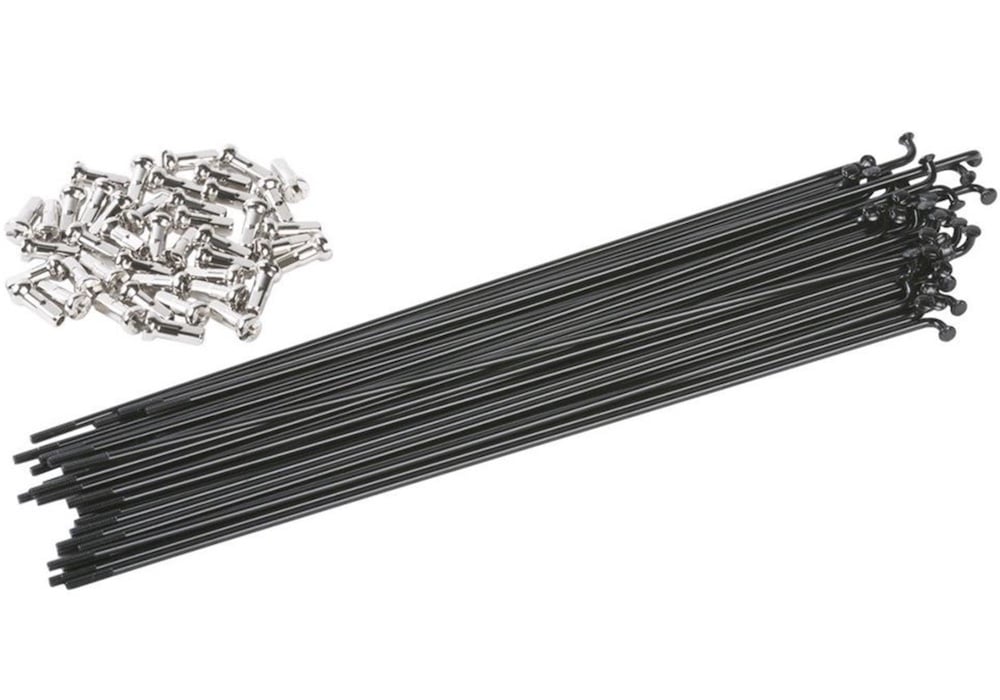 This is another good example of a set of 40 straight gauge spokes from Oddyssey, available in black and silver.
Many of my dudes use these spokes and they are fully satisfied with how long-lasting they are.
Price: $22.99 (may vary)
GET YOURS
5. Primo Spokes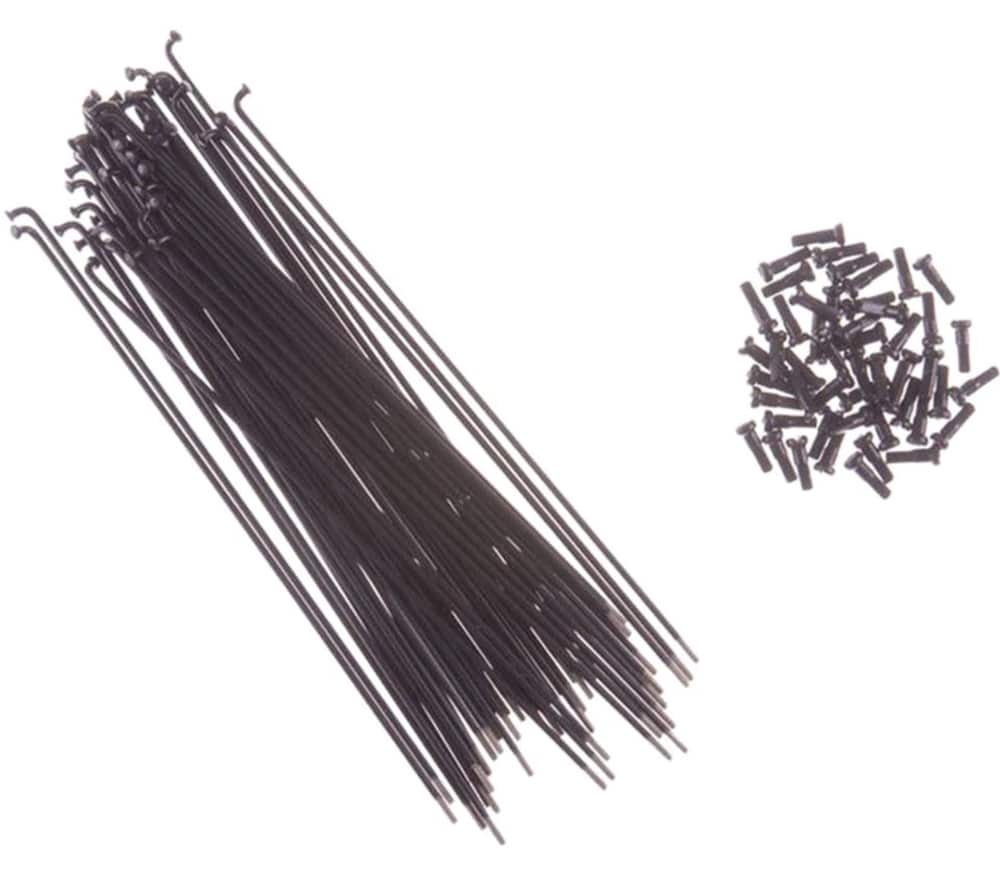 Primo spokes are another of the user favorites from what I experienced talking to shredders online and offline.
These have a slightly higher price tag but that's because there are 50 spokes in the bag (nipples included).
There's also a good chance of getting these in various colors when Primo receives a new drop. (But they sell out very quickly, so keep your eyes peeled.)
Price: $30.00 (may vary)
GET YOURS
6. BSD Steel Spokes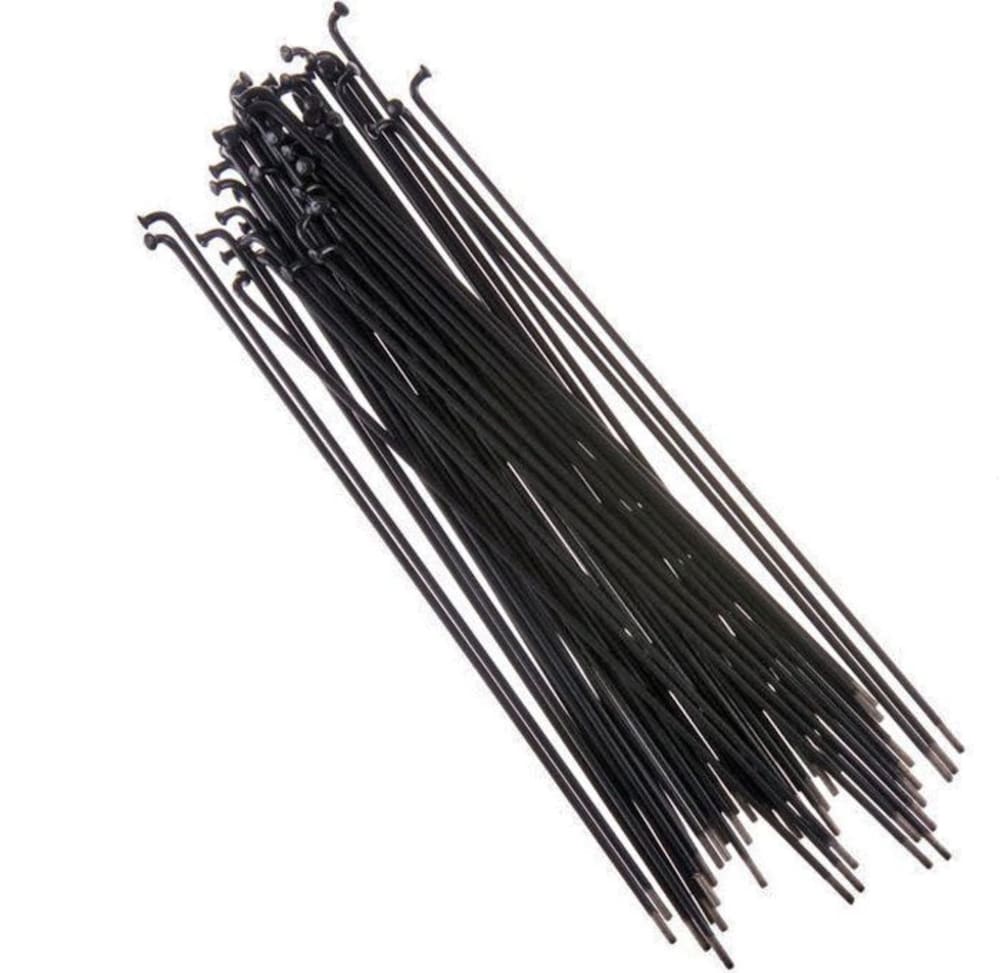 I definitely suggest picking these if you don't really care about your bike's weight than the BSD's butted version.
They are a lot cheaper but do the job equally well. I had these for a very long time before getting complete wheels.
Price: $16.99 (may vary)
GET YOURS
7. Source BMX Titanium Spokes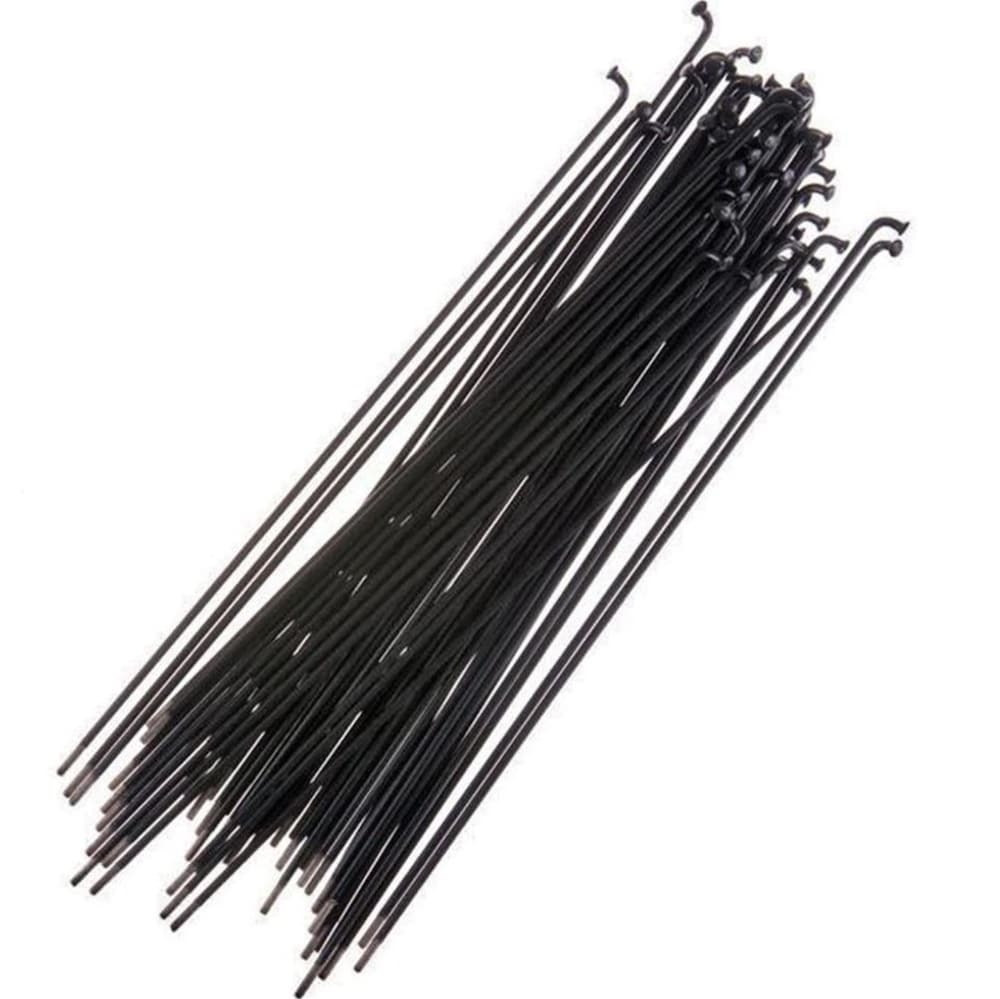 BUT if you'd really like to take things to the next level, saving weight, then there's no better option than picking Source BMX's titanium spokes.
These are A LOT pricier than steel spokes but if you're a park or a trail dude and weight means a lot to you then just go for it.
Note: I don't recommend these for street riding!
Price: $130.99 (may vary)
GET YOURS
8. Source BMX Double Butted Steel Spokes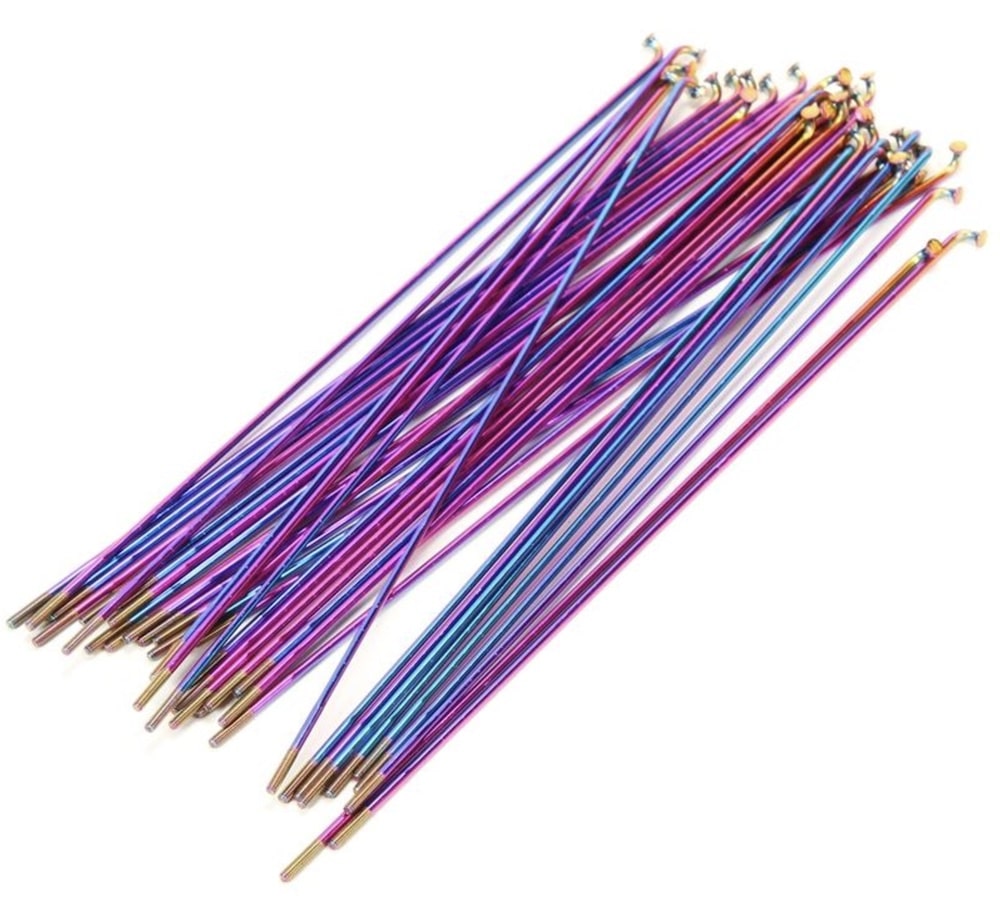 I found how many prefer oil slick BMX spokes after conducting this list.
Luckily, the double-butted steel spokes from Source BMX have you covered. (Unfortunately, they may be out of stock when you land here because of how quick they sell out.)
Or just go with black and you're sorted. 🙂
Price: $24.95 (may vary)
GET YOURS
Best BMX Nipples
9. G-Sport Taper-Hex Nipples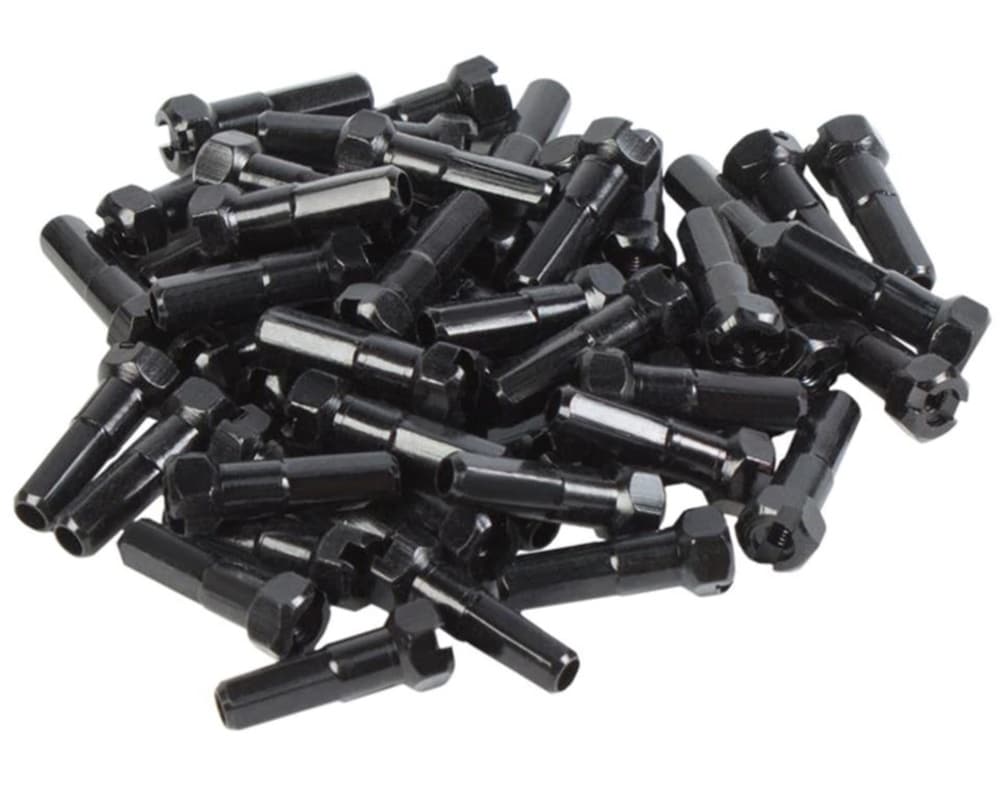 If you're not careful with nipples they can damage pretty quickly.
But not in the case of G-Sport's Taper-Hex nipples.
You can slide your spoke wrench up and down the nipple a lot easier, thanks to the nipple's hexagonal and tapered shape.
Price: $16.99 (may vary)
GET YOURS
10. Salt Pro Nipples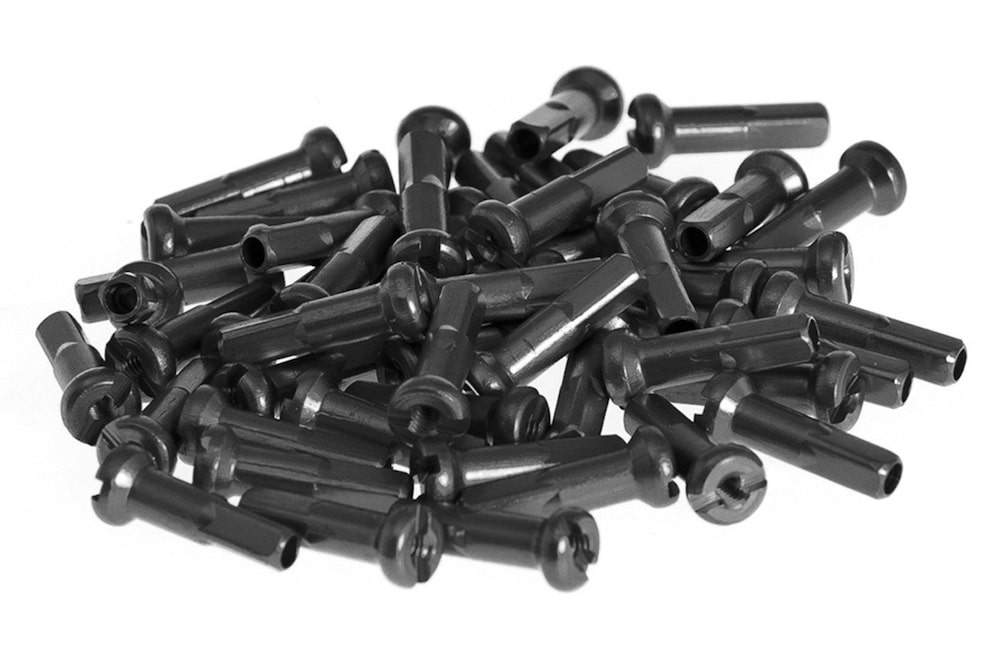 What's particularly hot about the Salt Pro BMX nipples are the multiple color variations.
You can get them in blue, gold, purple, red, etc. (If you're keeping your entire bike single toned, nipples of a different color can be a nice detail – just saying!)
Price: $13.99 (may vary)
GET YOURS
11. Source BMX Alloy Nipples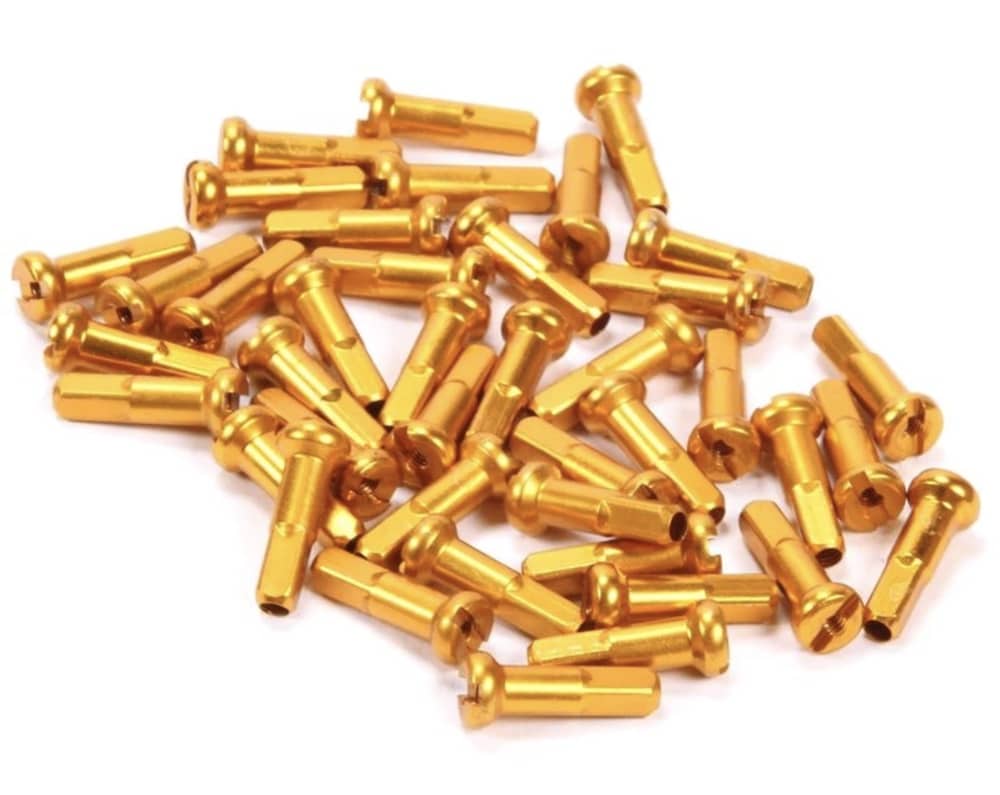 Source BMX makes sure that has you sorted with spokes and nipples separately.
Their anodized alloy ones are available in four vivid colors (blue, purple, gold and red).
Hm, no black or silver? But you can get these from other brands because they're fully compatible.
Price: $8.99 (may vary)
GET YOURS
12. Primo BMX Nipples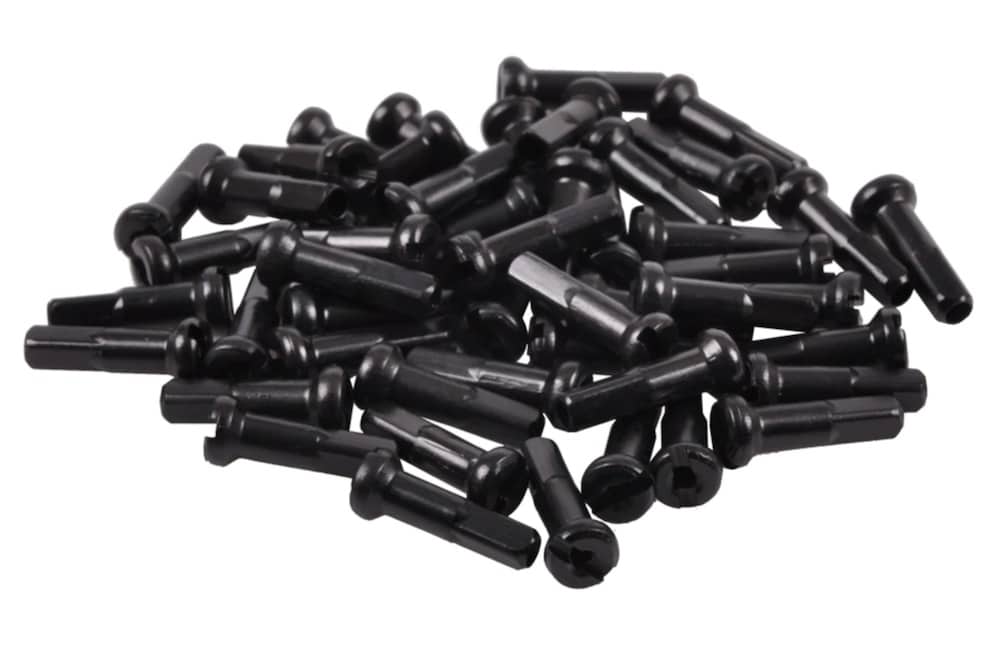 Just like Primo spokes are pretty popular, many that I talked to later also picked a bag of their alloy nipples and couldn't be any happier.
You can spice your wheels up nicely with these!
Price: $12.95 (may vary)
GET YOURS
Was this article helpful?
Disclosure: The BMX Dude's content is free & reader-supported. I may earn a commission if you click & buy through my links. Your support helps me create the best content & make a difference. Thanks! 🤘