Are you trying to figure out which is better when comparing flanged vs flangeless BMX grips?
Okay, let's go right into it:
What is a flanged grip?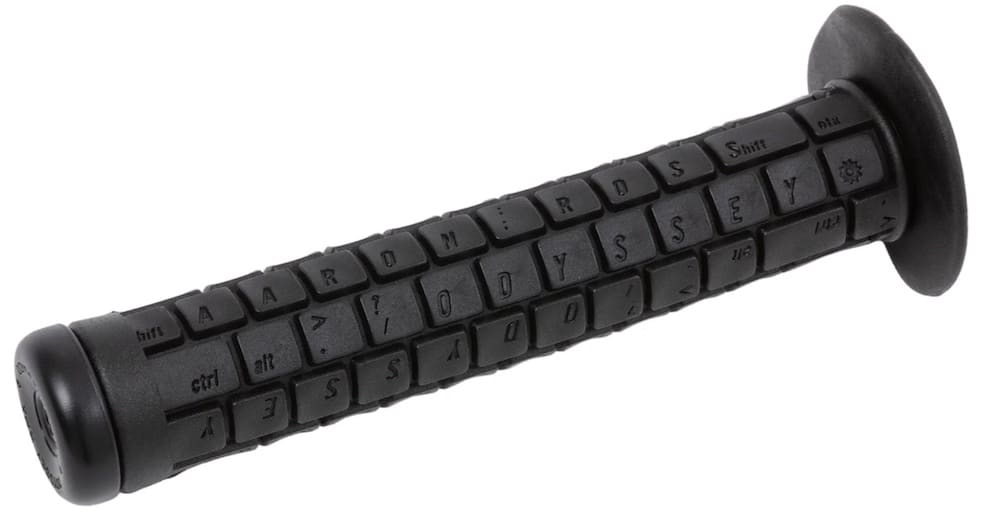 A flanged grip has a rubber flange on the inside of the grip.
What is a flangeless grip?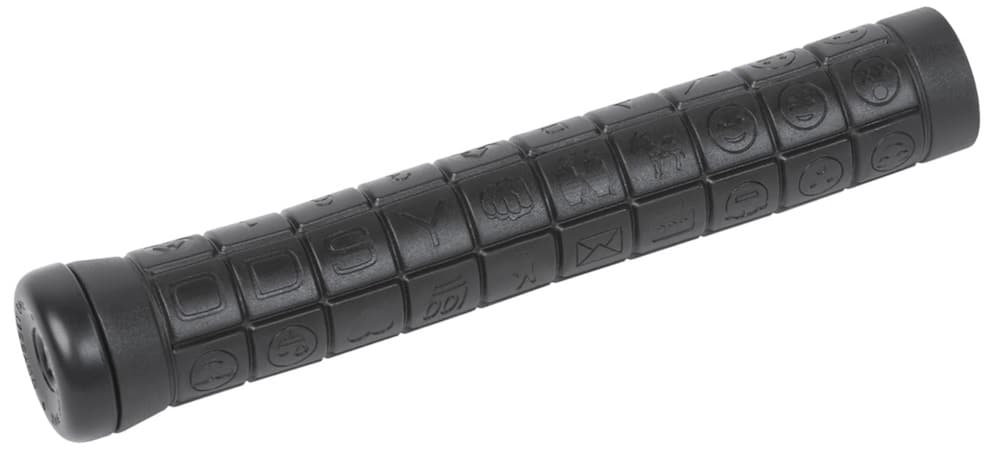 A flangeless grip doesn't have a rubber flange.
Flanged Or Flangeless Grips, Which Is Better?
There's really no right or wrong answer to this.
But here are a few reasons why one may be better than the other.
Note: Find my collections of the best BMX grips and BMX bar ends.
1. Looks
Some of the riders prefer a flanged grip just because it looks better.
And vice versa, some (like me) prefer a flagless grip more.
I rode a flanged grip for a very long time before I started cutting the flanges off.
Surprisingly, flangeless grips weren't as popular back then as they are right now.
But that's probably because of:
2. Brakes
One of the main reasons for ridding flanged grips is the protection from brake levers.
However, others still don't need that protection and ride a flangeless version.
You see, it really is more or less a personal preference.
But it's worth trying to see what suits you best before making the final decision.
Hint: You can get a flanged grip, and cut the flange off if you find you don't need it.
3. Barspins
Another thing that I found out is that a flangeless grip helps when it comes to barspins.
Even when you learn barspins, you won't always catch it perfectly.
For this reason, the extra flange doesn't feel too comfortable when catching it.
It won't hurt you because it's rubber, but the barspin instantly won't look as good as without the flange (even when you don't catch it perfectly).
4. Some Ride 1 Flanged & 1 Flangeless
I've seen many dudes ride both versions of the grip.
Why?
Because they prefer the extra protection (with the flange) on the brake side and don't need it on the non-brake side (without the flange).
How Do I Choose BMX Grips?
I recommend flangeless grips if you are riding brakeless and plan to learn barspins.
On the other hand, if you're more into style and flow, not doing too many tricks that require releasing the handlebar, then a flanged grip is a great option.
But this is a really general statement.
My real advice would be to try both, ride them for a bit and see what works best for you. (And you can give the pair you don't like to a friend.)
Yes, it's that simple.
Because there are many dudes who do lots of barspins and ride flanged grips.
And there are dudes who're style kings, rarely releasing the handlebar, and they ride flangeless grips.
But you may also be interested in reading what BMX grips size to pick so that you can make the right decision.
Was this article helpful?
Disclosure: The BMX Dude's content is free & reader-supported. I may earn a commission if you click & buy through my links. Your support helps me create the best content & make a difference. Thanks! 🤘