Are you searching for the most extensive Kink Drifter 26″ review?
I've been asked a bunch of times what I think about the Drifter, so I decided to create this piece to help you pick it.
My first impression: "What a FUN bike!" And my second, third and fourth impressions further solidified the "FUN" part.
Whether you're a BMX rider or not, Drifter will unlock the inner child in you.
This post covers:
It's a solid extension of a BMX bike that you can comfortably use for cruising around, going to school/work, jumping curbs, hitting skaterpakrs, you name it. (Speaking of cruising, sealed bearings throughout make it SMOOTH.)
Trails (!), too, but the tires might be a little too slick, so get used to the grip first.
So if you aren't an occasional trail rider, but ride dirt more than any other terrain, then I recommend you upgrade with these 26″ tires and pick such with more tread.
Hint: You can even put plastic BMX pegs (or metal) and a gyro on it!
Barspins, 360s, 180s, double pegs, truck drivers, tailwhips, manuals, etc., are possible with the epic Kink Drifter bike!
Let's continue the hype with my closer look at this freestyle 26″ bike.
Kink Drifter 26″ Review & Test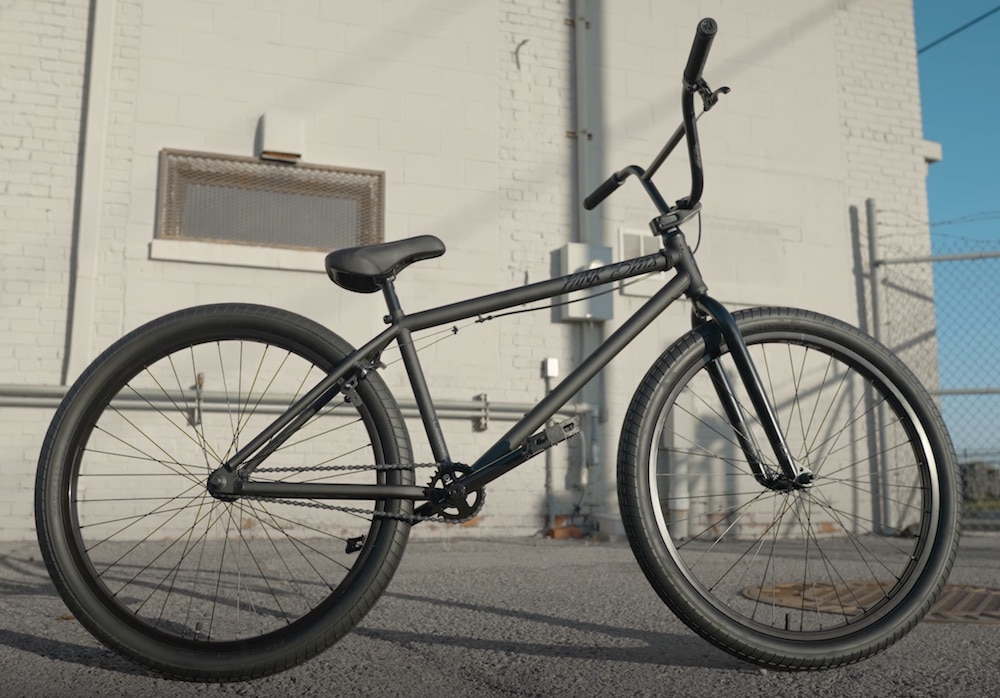 The out-of-the-box assembly is simple and quick.
You only need to put on the bars, the front wheel and the seat.
You'll probably need to put some air in the tires, too. (You may also be interested in my article on the best BMX tire pressure, which works great in the case of Drifter, too.)
What I really like about this bike are the 100% 4130 Chromoly parts – frame, fork (26mm offset) and bar (7″ tall). (Some other brands use high-tensile steel, and that's a big NO-NO!)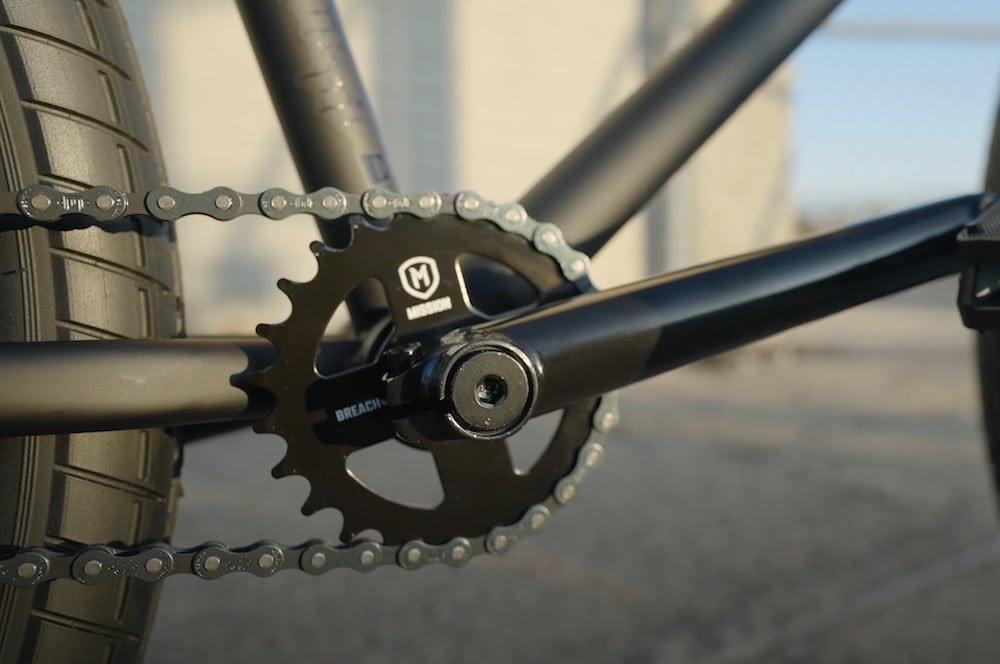 Another great thing about Drifter is the Kink Ridge 3-piece crankset (175mm).
The rims are double wall Mission Mylar, so the strength is there for your spinning tricks – including drops and gaps!
Note: You might need to true the wheel slightly after a few sessions – but that might only be required if you'll be using Drifter for (jump) tricks.
Surprisingly, although it's a 26″ bike, it doesn't feel big when riding it, especially when standing. And when sitting down, it gives you the necessary extra leg room for comfortable pedaling.
Kink Drifter 26″ Frame Geometry

What's pretty exciting about the Kink Drifter bike is its responsiveness, but it's still stable enough for cruising around comfortably.
Top tube: 22.25″
Chainstay: 16″
Headtube angle: 71°
Seattube Angle: 73°
Standover Height: 13″
Bottom Bracket Height: 12.25″
GET DRIFTER NOW
As a reference, I ride a 21.6″ BSD Raider frame, so there's not "TOO big" a difference in TT length. (Really, Drifter doesn't feel as huge as it seem/look.)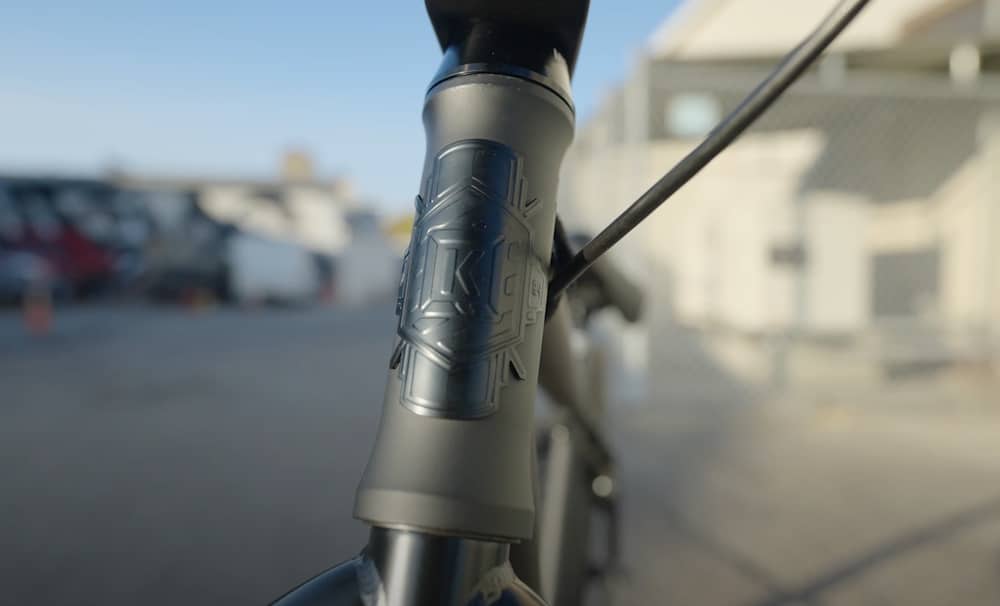 Even if you don't plan on using it for jumping tricks, taking turns, drifts and skids and randomly jumping curbs will be super exciting.
At a 16″ chainstay, wheelies and manuals may need a little extra effort to get into, but they feel very easy afterward.
If switching from a 20″ to a 26″ Drifter bike frequently, you'll get used to it, and the transition will be effortless.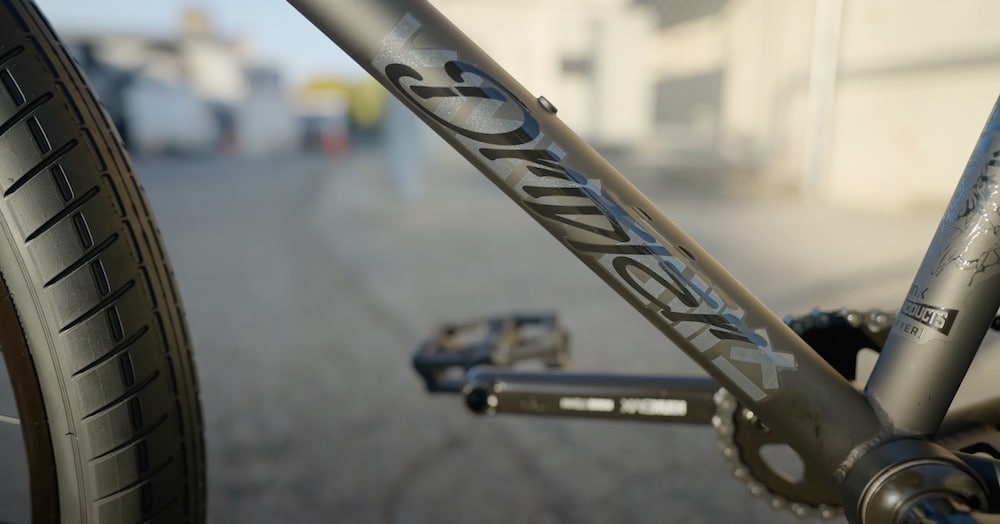 But for someone like myself who rides a 20″ bike most of the time, the first few minutes of jumping on a 26″ one feel like the first time.
Luckily, muscle memory kicks in shortly after, and off I go.
Kink Drifter 26″ Parts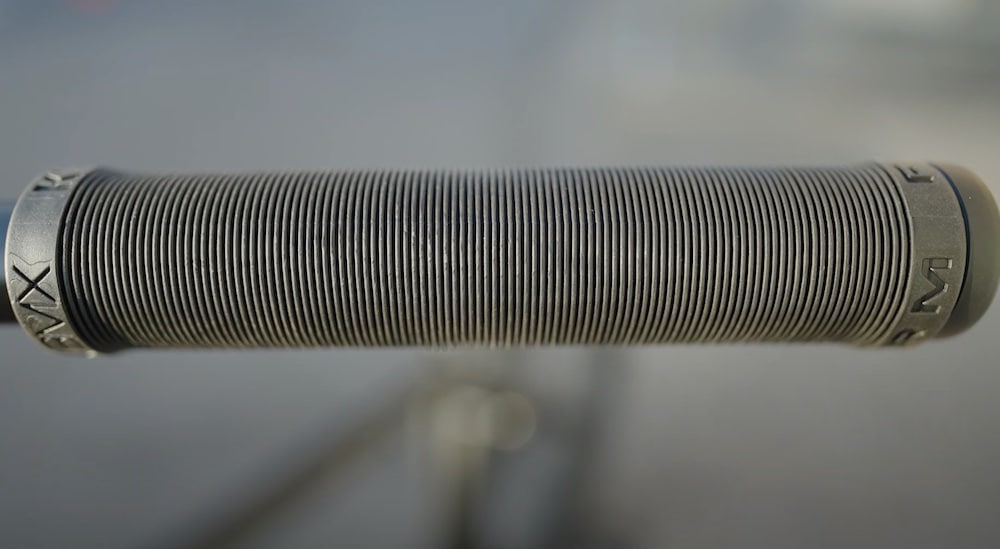 Moreover, the 25/10 gear ratio is lighter than the traditional 25/9 of a 20″ BMX bike, which ensures shredding around town is a piece of cake.
However, this gear ratio isn't meant for speed, but that's not what Drifter is for anyway.
What's more, a little extra effort will be necessary when climbing hills, but take it as an exercise, and you'll be even more stoked to get up there.
Why? Because going down is MUCH MORE enjoyable.
But if you want to put on a different size sprocket, you can do that like on any BMX bike. (Feel free to peek at my collection of the best BMX sprockets.)
In my opinion, it could have a more comfortable seat for a cruiser bike. But it all depends on how many miles per ride you will be doing.
Drifter has Kink's Perception/Bomber stealth seat with a Mission seat post and an integrated seat clamp – this combo makes the bike look clean.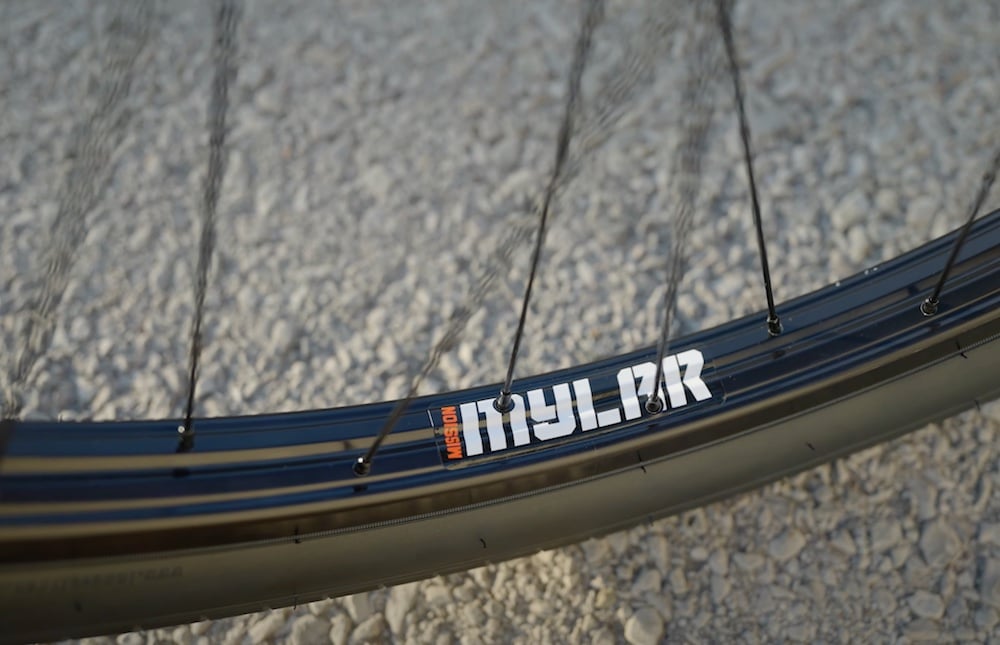 Although they improved it, the brake pads could be a little softer. They're on the harder side, but wear in nicely after a few rides. I saw a few dudes replace brake pads with some Kool Stops.
The brake kit features Mission Token lever, Mission LP linear cable and Mission Cease brakes.
What's more, the Kink Bold stem has a standard 50mm reach, which is perfect for the all-around shredding that Drifter is for.
The Kink Drifter handlebar is 7″ tall, but I almost feel an 8″ would be better. Hey, some even put 9″ bars on it! But that's a completely personal decision (and how tall you are).
Now let's have a look at other specifications that make Drifter one of the best in its category.
Kink Drifter 26″ Specifications
Frame: Kink Drifter, 100% 4130 Chromoly
Fork: Kink Drifter, 100% 4130 Chromoly, tapered legs, 26mm offset
Bar: Kink Drifter 7″, 100% 4130 Chromoly
Grips: Kink Form w/ Thrust barends
Stem: Kink Bold HRD, 50mm reach
Brake kit: Mission
Cranks: Kink Ridge 3pc, 175mm
Pedals: Kink Hemlock pegs
Chain: Mission 410 chain
Sprocket: Mission Breach 25T sprocket
Seat, seat post: Kink, Mission, integrated
Front, rear hub: Mission Foxtrot 3/8″ hub, Mission Engage cassette 14mm (10T driver) hub
Rims: Mission Mylar rims
Tires: Mission Tracker 26×2.3″
Bearings: Sealed throughout
Weight: 31lb 8oz
Price: $549.99
Attention: You can upgrade and personalize Drifter with any standard BMX products.
DO. YOU.
GET DRIFTER NOW
Conclusion: Why Get Kink Drifter 26″ Bike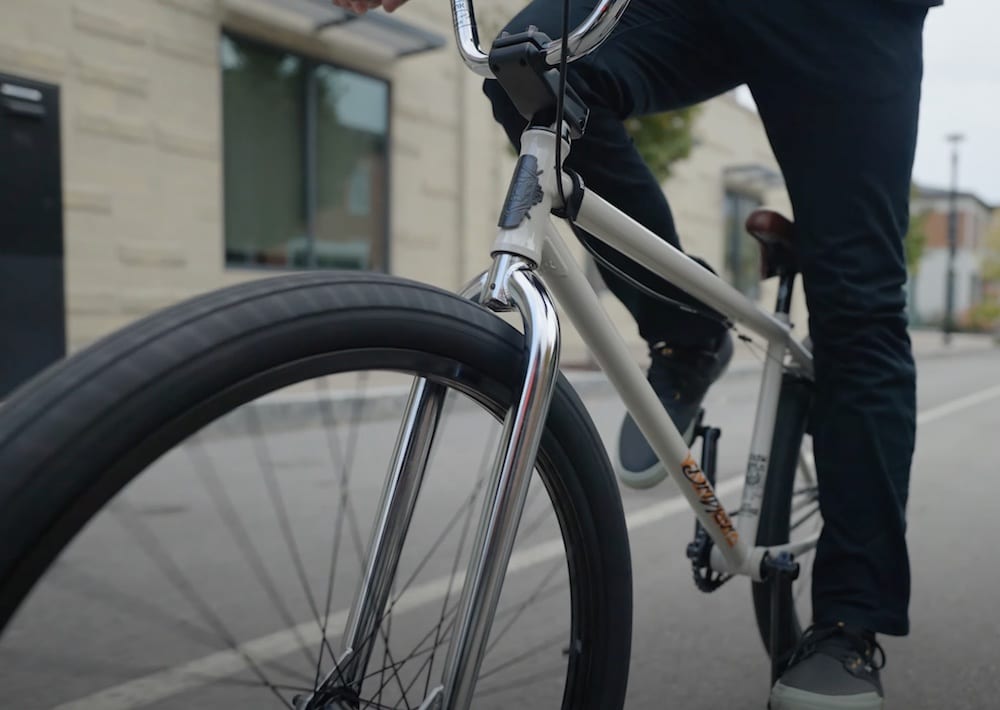 First, I highly recommend you get the Kink Drifter 26″ bike.
Even if you're a die-hard 20″ fan, trust me, you'll LOVE Drifter.
It's a fun and lively bike that you can use to get from point A to point B. I just don't recommend doing many miles in one sitting, because the seat isn't the most comfortable – hey, it's a BMX seat, so that's expectable.
However, Drifter will make you want to stand up from time to time, like on a BMX bike, which balances out the sitting anyway.
But besides cruising, drifting, and skidding, Drifter is strong enough for jump tricks.
Whether you'll be doing wheelies, manuals and jumping small curbs or hitting skateparks, grinding rails and hitting stairs – Drifter can handle it all with ease.
Need proof? Here you go:
Getting your hand on the Drifter bike will make all your non-BMX rides feel just as thrilling.
GET DRIFTER NOW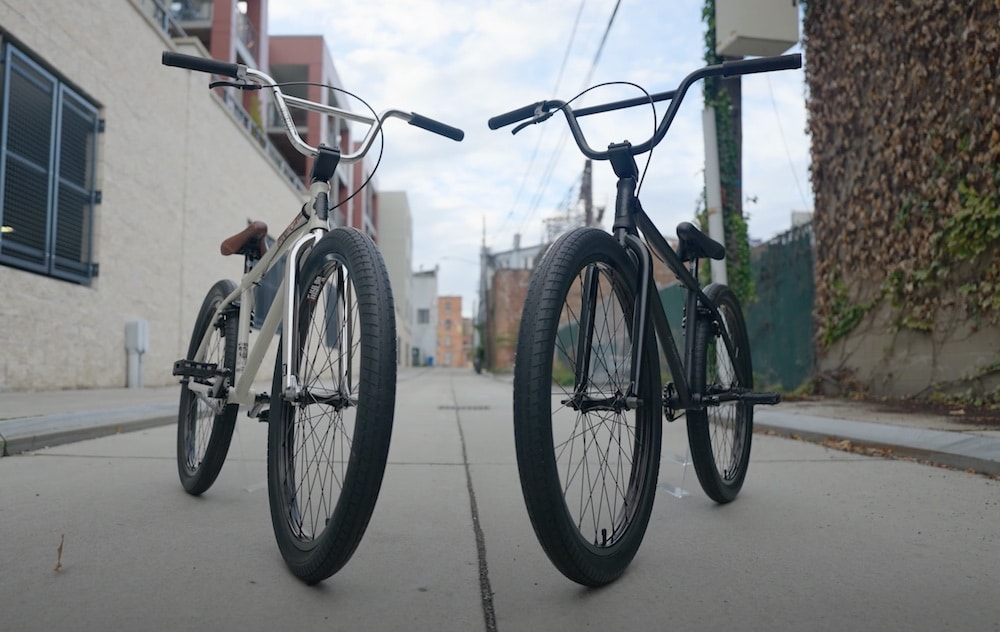 Was this article helpful?
Disclosure: The BMX Dude's content is free & reader-supported. I may earn a commission if you click & buy through my links. Your support helps me create the best content & make a difference. Thanks! 🤘