Do you need the check the best BMX seats to make the final decision easier?
Welcome to my collection, dude!
A bunch of my friends helped me out on this one, sharing with me what they currently ride and what their next seat will be.
This allowed me to create the ULTIMATE list!
The seats come in fat, mid and slim styles with pivotal, stealth and rail systems.
Who still rides the railed version?
I like pivotal or stealth because of their simplicity (and clean look).
Get your new favorite seat. Enjoy!
Note: You may also be interested in my collection of the best BMX seat posts.
Best Fat, Mid & Slim BMX Seats
1. BSD Logo Seat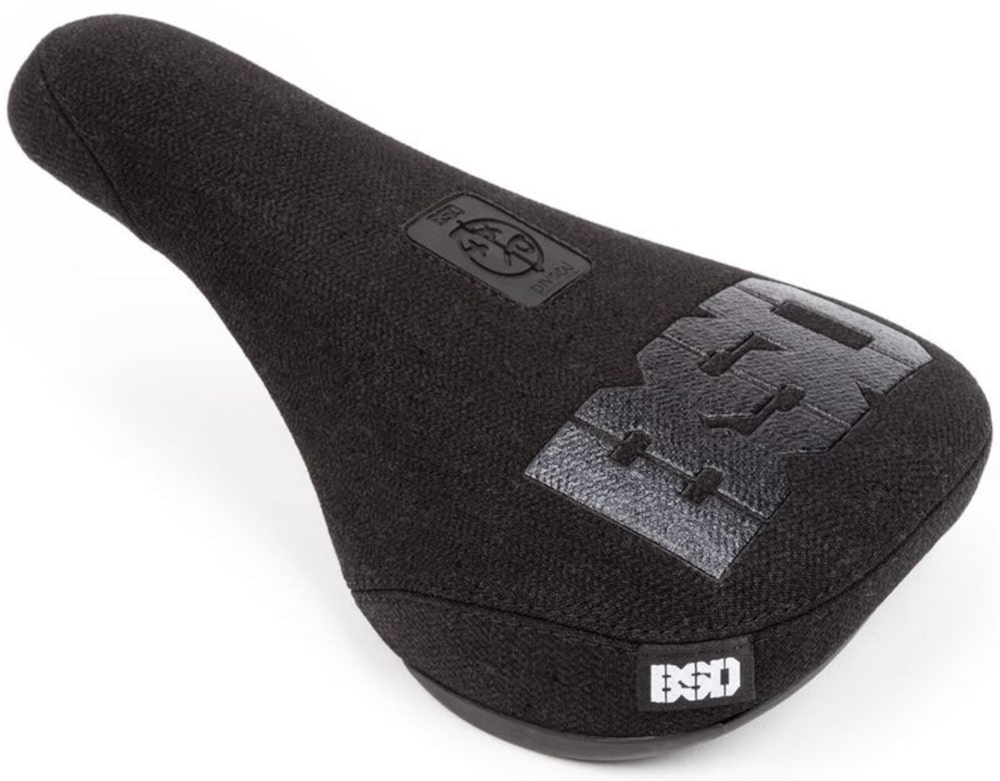 I added the BSD Logo seat first mainly because this is going to be my next seat. Now you know.
I really like its simplicity and the kevlar structure, which I prefer way more than faux leather or any other material.
Plus, it's available in fat, mid and slim versions. Something for everyone.
I just can't decide whether to go with fat or mid version?!
Price: $39.99 (may vary)
GET FAT
GET MID
2. BSD Safari Seat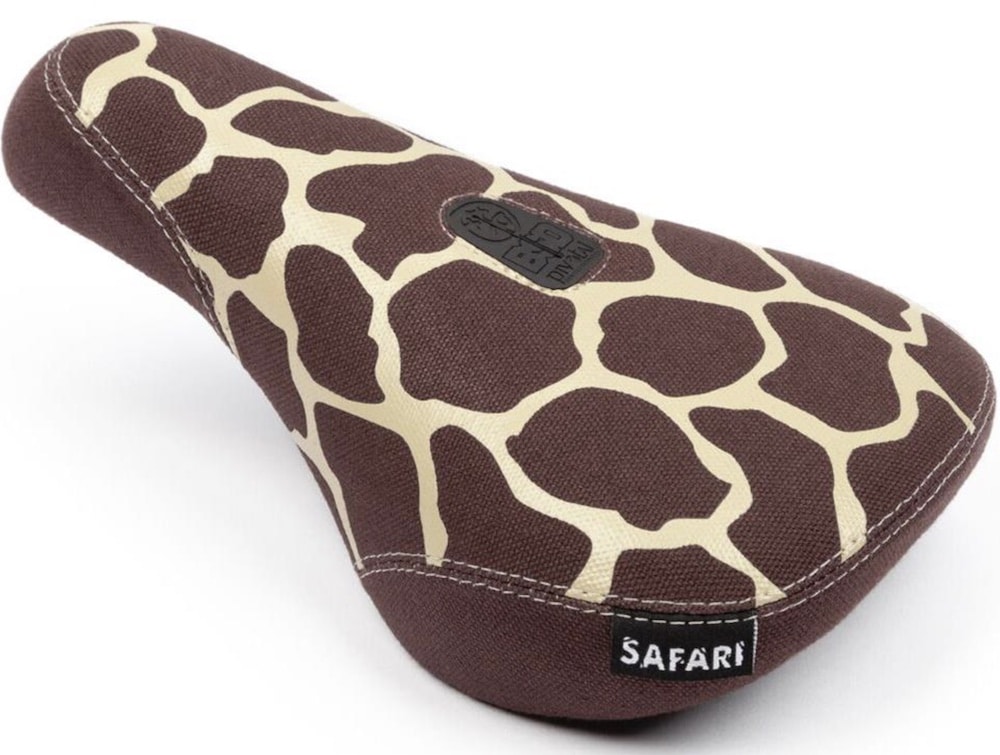 I absolutely needed to add the widely popular Reed Stark signature BSD Safari seat.
The adventurist himself created a super cool, giraffe-inspired print seat with great cushioning.
The Safari seat also comes in multiple color variations. (I'm just missing a black version because I'd be so RAD!)
Price: $39.99 (may vary)
GET YOURS
3. Odyssey Aitken (Railed) Seat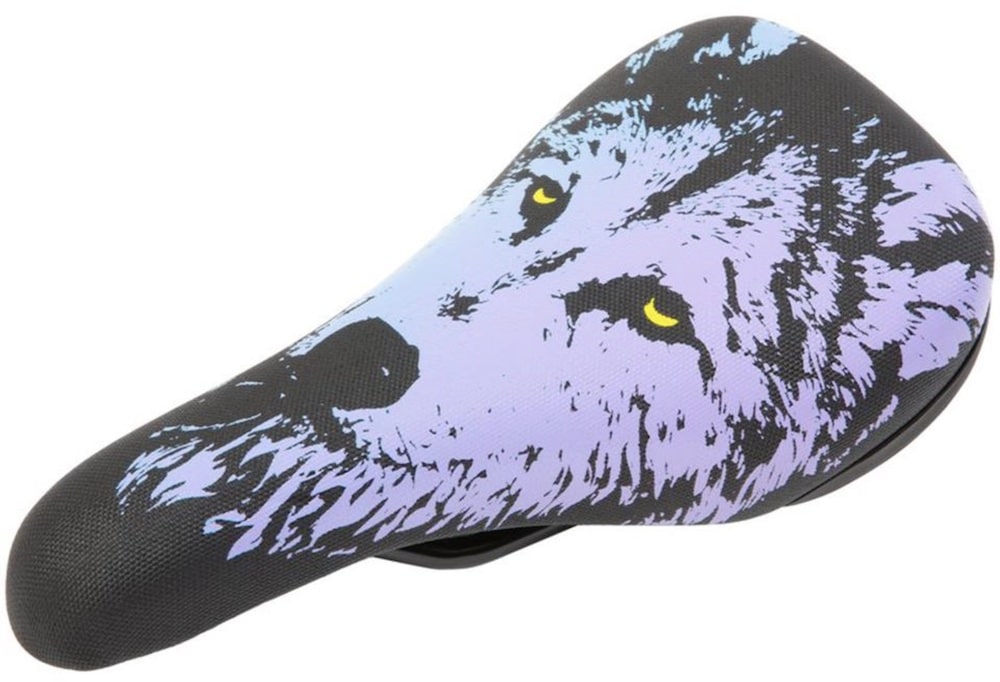 Here's another railed seat because many of my dudes told me they prefer it over the pivotal. (But I'm a fan of the pivotal/stealth system more.)
Anyhow, Mike Aitken's signature Odyssey Nightwolf railed seat originally came out in 2008 and was instantly loved by so many shredders.
Note: They usually make a limited run of these BMX seats, so if you want one and see it available – don't wait!
Price: $31.99 (may vary)
GET YOURS
4. Kink Ericsson Seat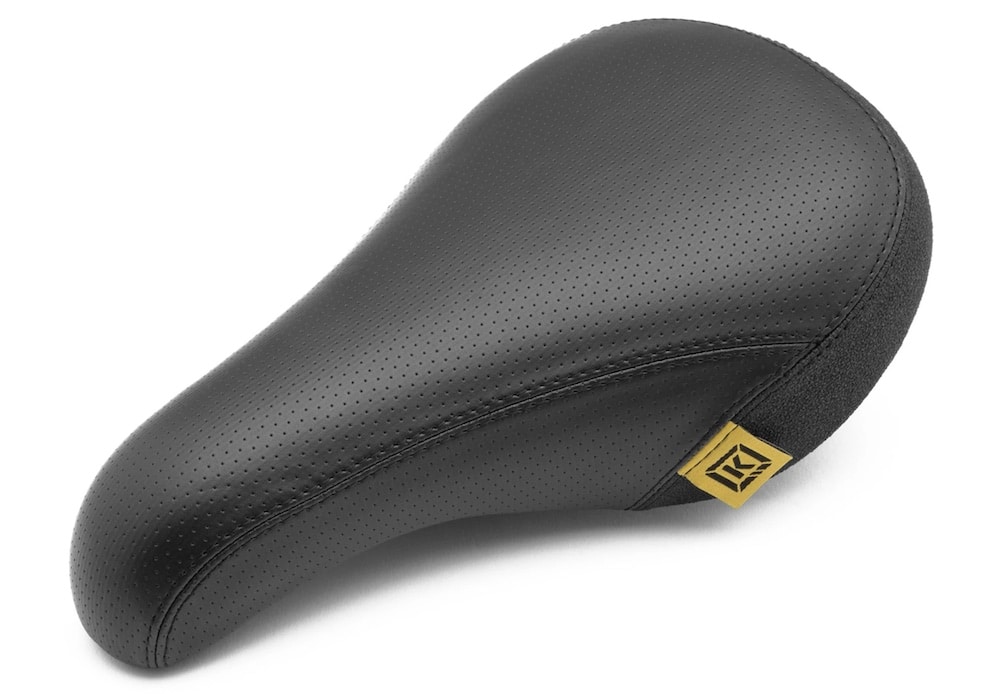 Kink's Ericsson BMX seat is a fat seat with a four-pannel design, featuring a perforated top and extra rugged tail.
The clean look is on point with great detail in the back in the form of a yellow tag.
Ericsson features a stealth system for an extra minimalist look with a 5mm allen key for quick installation.
Price: $37.99 (may vary)
GET YOURS
5. WeThePeople Team Seat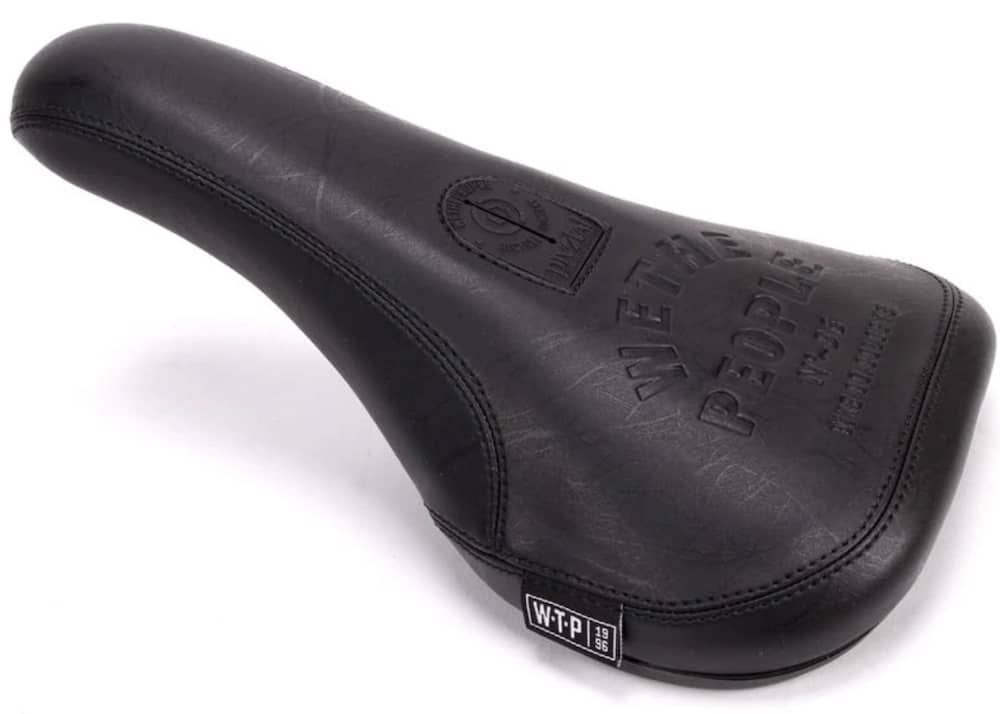 The extra durability matched with great design, that's what's up when it comes to the popular WeThePeople Team seat.
The black and brown and the fat and slim versions look excellent no matter which you pick.
If the leather style is your style, then this is the BMX seat you need.
Price: $45.99 (may vary)
GET YOURS
6. Subrosa Matt Ray Seat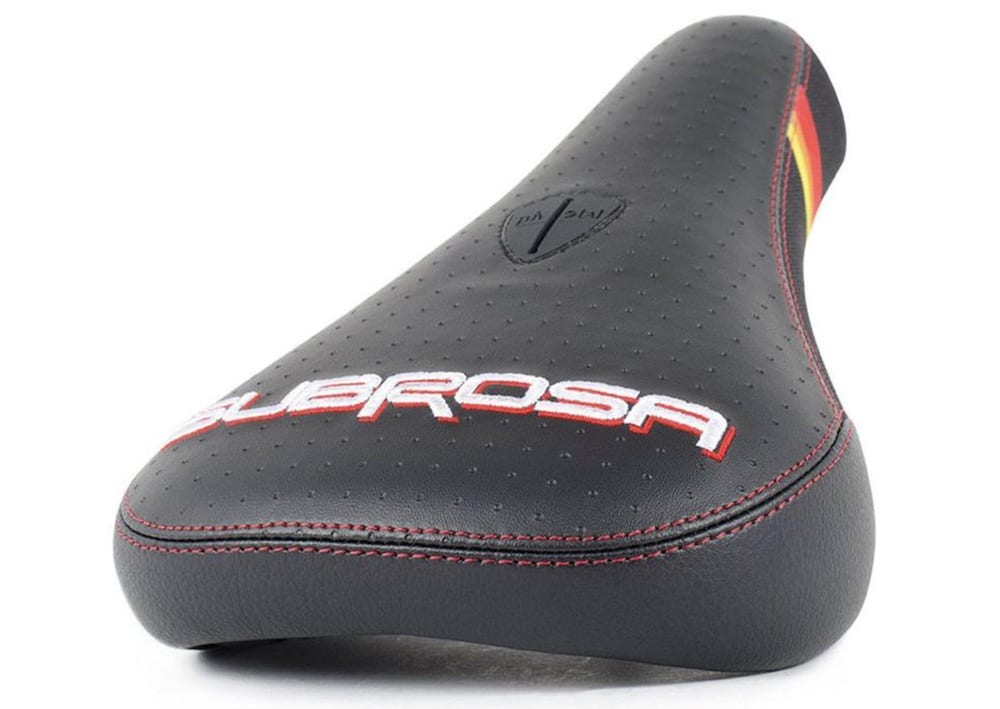 The Matt Ray's signature Subrosa seat is an all-around one, perfect for street, park and trail riders.
Hey, Matt likes to ride everything!
This one is especially a MUST if you're riding his MR2 frame – perfect match!
Price: $39.99 (may vary)
GET YOURS
7. Animal Luv Seat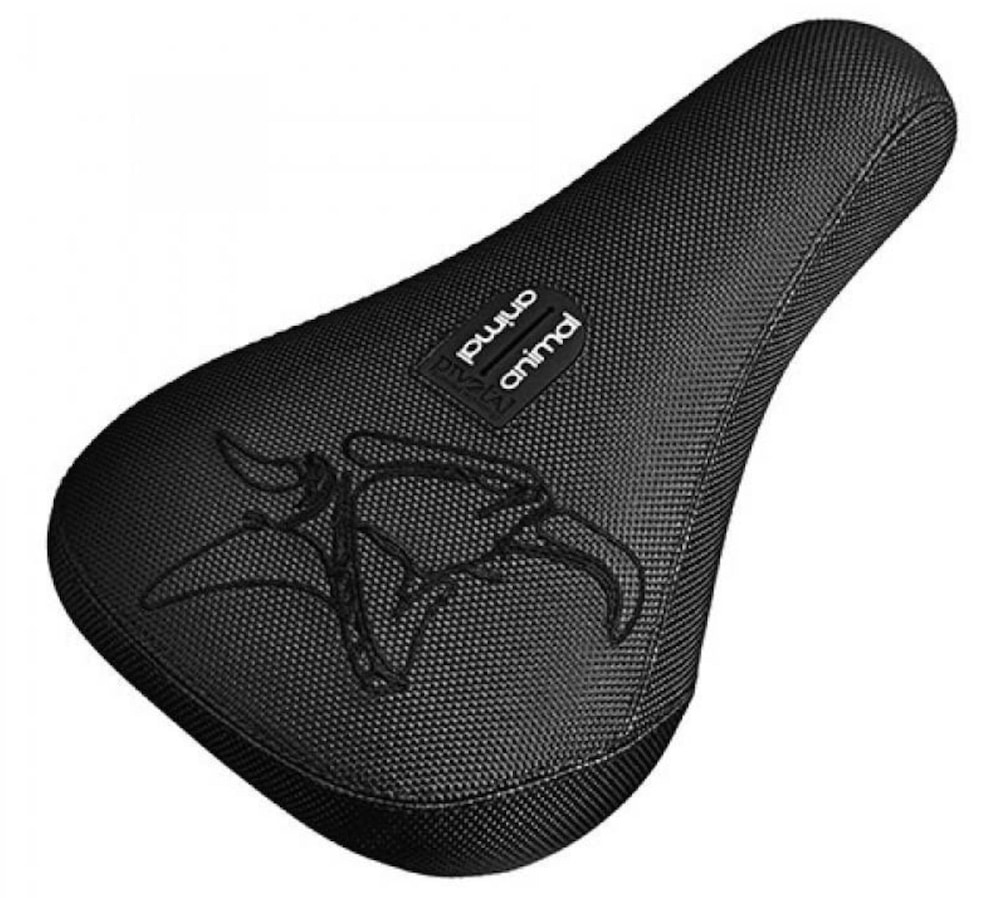 I've seen so many dudes run the Animal Luv seat and everyone loves it.
It uses a long-lasting kevlar cover and features a mid-size base. Not too thick and not too slim.
And the black-on-black Griffin head logo makes it look dope.
Price: $32.99 (may vary)
GET YOURS
8. Animal Cush Seat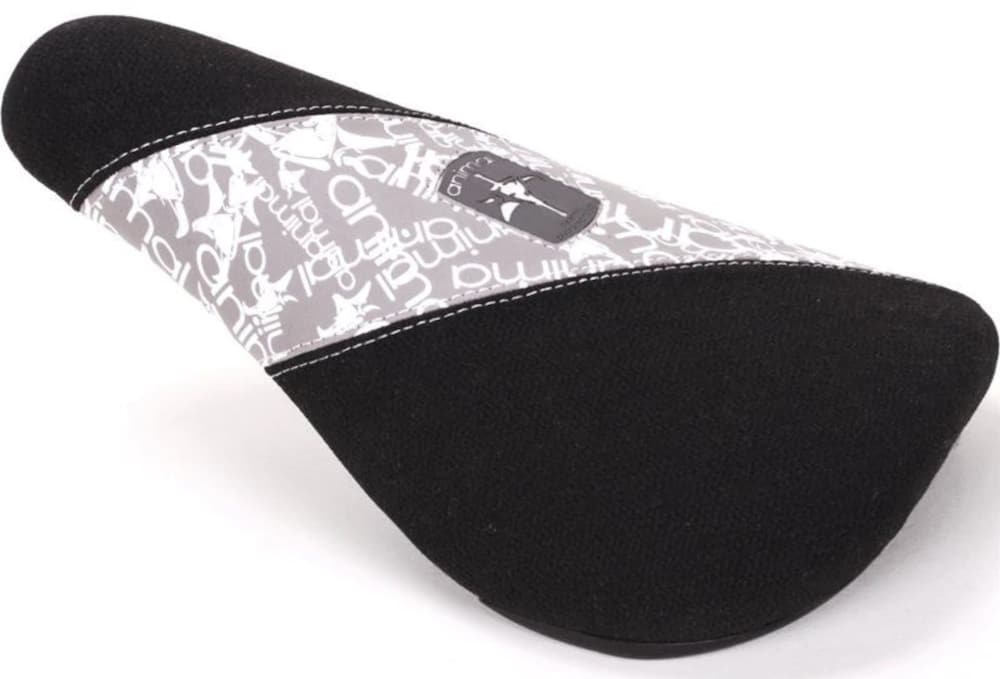 If Animal's Luv seat is too fat for you than you'll enjoy the Cush version.
I went through two or three of these seats and they never disappointed me. (I broke them, but that was totally my fault.)
I only stopped riding this one because I wanted to try something fatter, and it turned out it fits me better.
Price: $32.99 (may vary)
GET YOURS
9. Merritt Begin Seat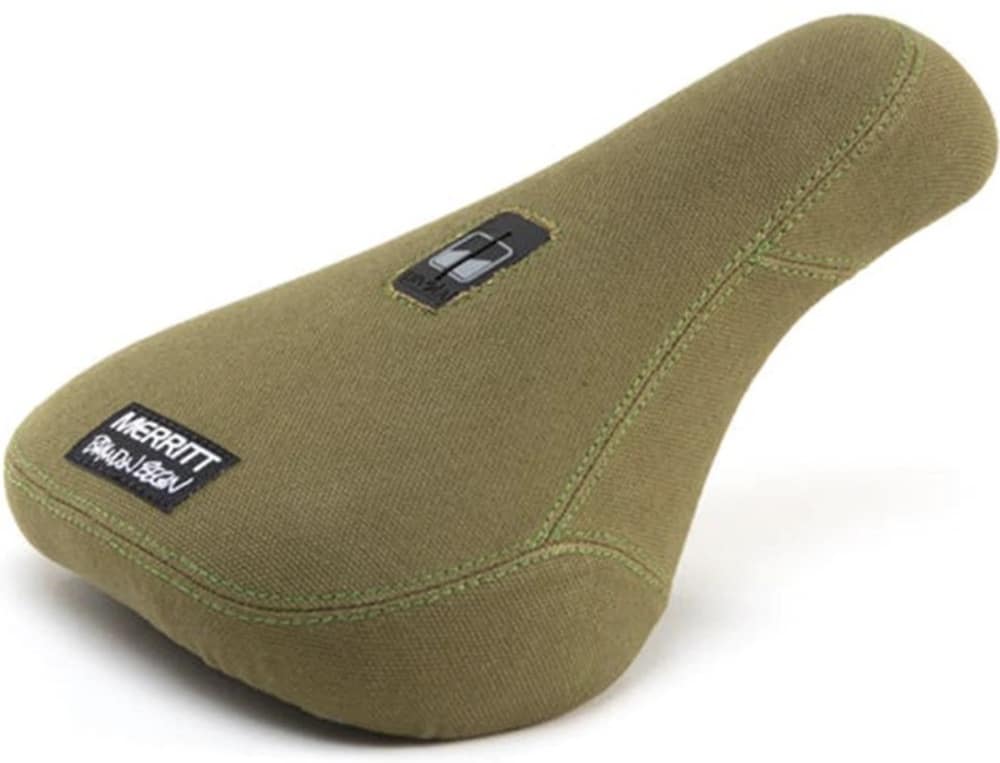 Do we have any Brandon Begin fans in the house? I sure am!
This is his signature Merritt seat, available in fat and slim versions.
The durable canvas cover with a Merritt logo and Brandon's signature top this comfortably padded seat nicely.
Price: $41.99 (may vary)
GET FAT
GET SLIM
10. Cinema Waxed Stealth Seat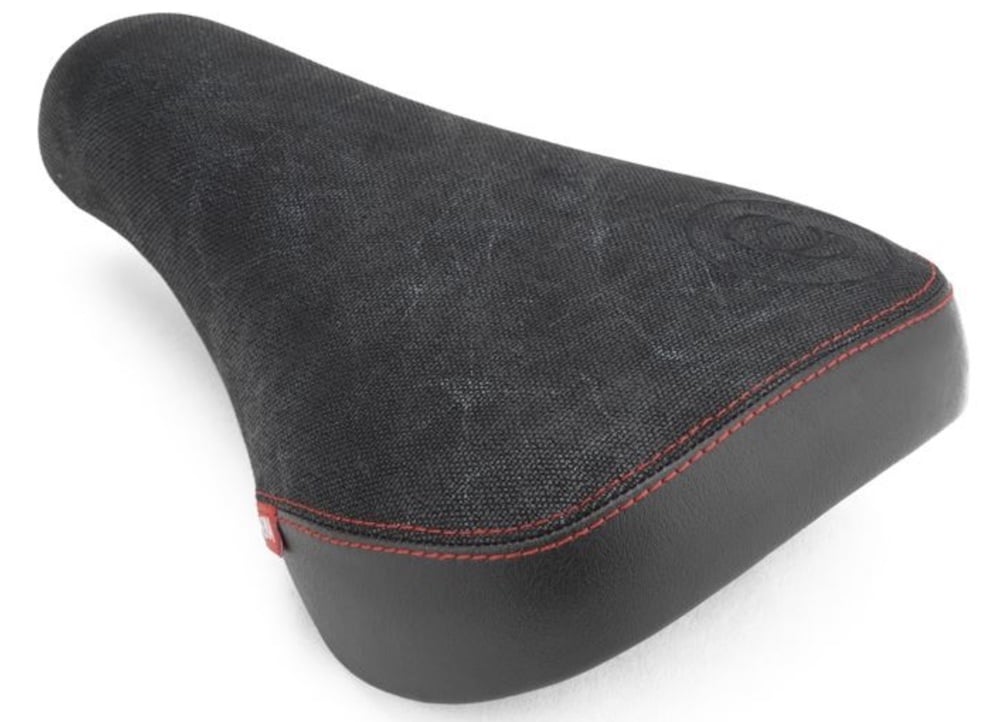 The Cinema Waxed seat is made of highly durable waxed canvas and a matching faux leather on the back.
What's cool is that it's compatible both with stealth and pivotal seat posts. Super. Clean!
Price: $39.99 (may vary)
GET YOURS
11. Primo HD Seat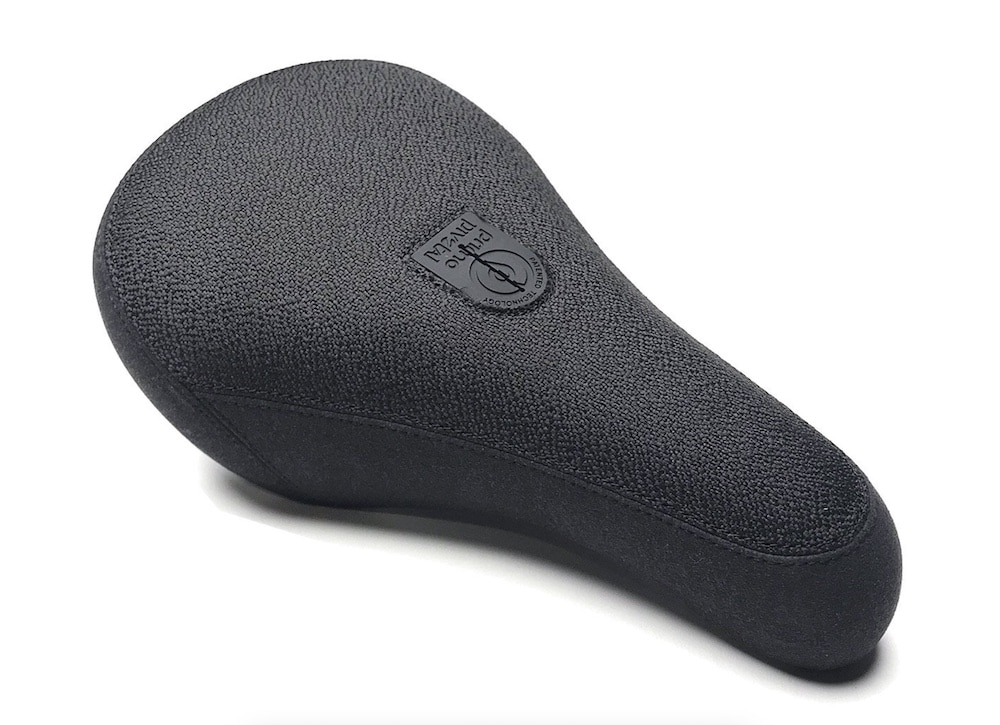 The Primo HD seat is a collaboration between Hobie Doan.
The seat has an improved, stronger base with a long-lasting kevlar top.
The HD seat ensures your legs and bum will be safe regardless of your riding style, thanks to it's not too thick and not too thin padding – just right!
Price: $44.99 (may vary)
GET YOURS
12. Cult All Over Print Seat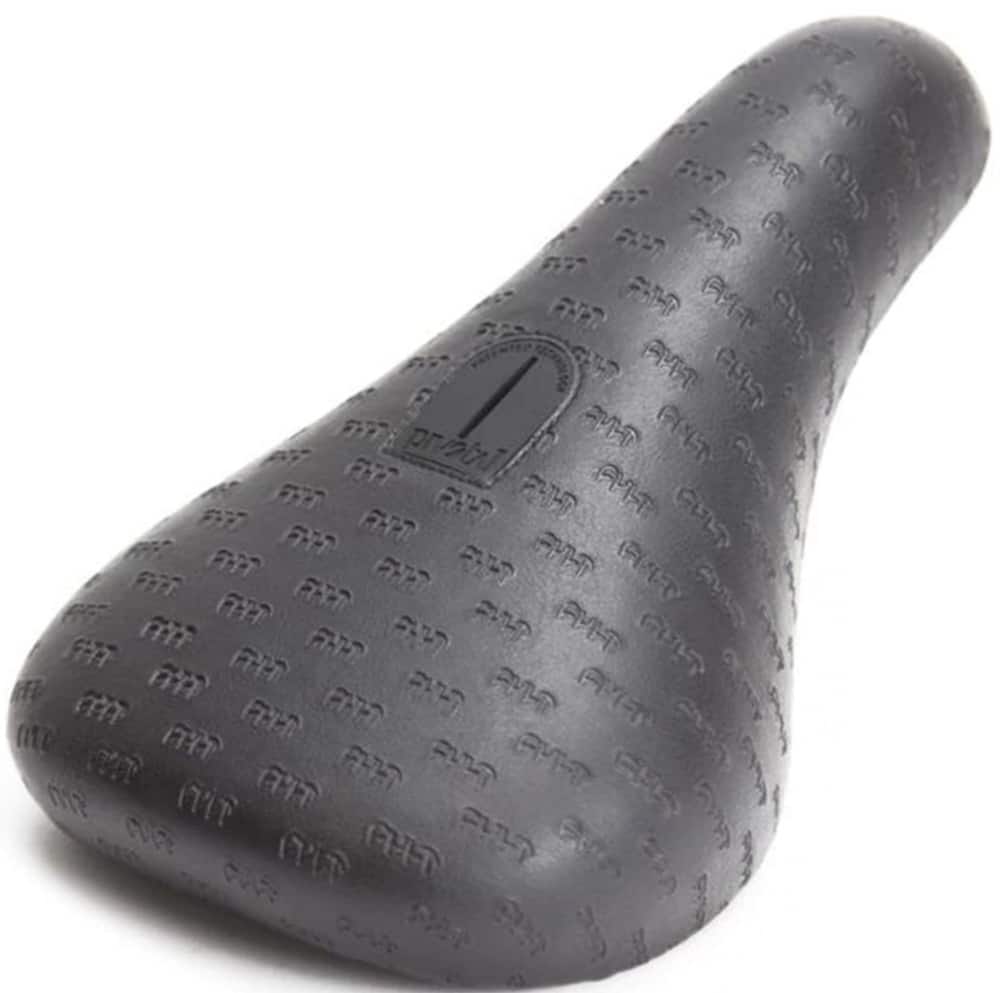 If the Cult x Vans seat is too much for you and would like a more minimal version, their all over print is your perfect match.
Available in black, brown and teal with fatter (synthetic leather) padding and a pivotal system for riders all over the globe.
Price: $39.99 (may vary)
GET FAT
13. Eclat Bios Seat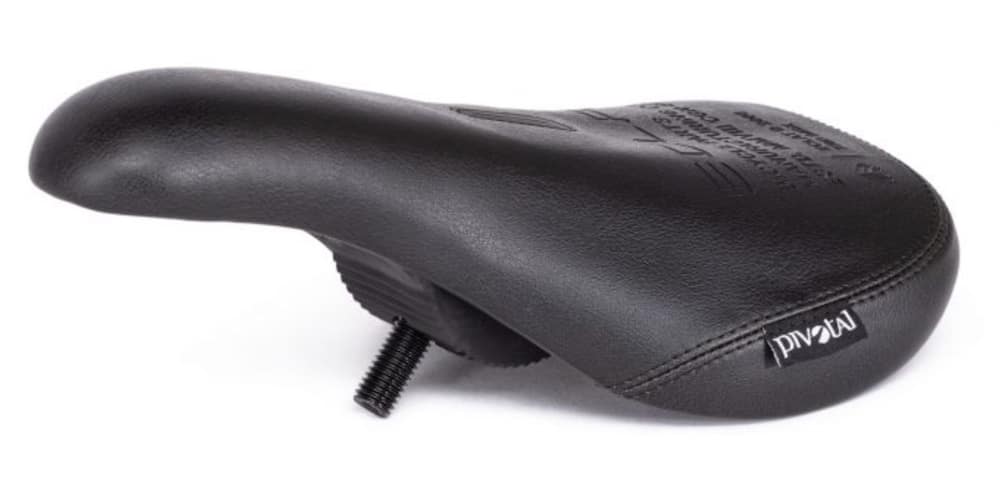 The Eclat Bios seat comes in three sizes: fat (11.9oz), mid (11.3oz) and slim (10oz).
This seat comes with regular updates, making it better and stronger, so it lasts longer.
Leather-look upper with improved nose and tail ensure you'll be riding and cruising safely and in style.
Price: $38.99 (may vary)
GET FAT
GET MID
FAQs About BMX Seats
Are all BMX seats the same size?
No. There are three standard BMX seat sizes: fat, mid and slim.
Fat and mid are great if you like to throw a lot of barspins and just need the extra padding.
Mid and slim are more for transition and trail riders.
But it's completely personal. (Example: Felix Prangenberg likes to ride a slim seat and he's a street king.)
Why are BMX seats angled up?
The three main reasons for pointed up BMX seats are: more clearance when you pedal, more comfortable when you sit and better looking.
But you can also read my in-depth explanation about why are BMX seats angled up.
Was this article helpful?
Disclosure: The BMX Dude's content is free & reader-supported. I may earn a commission if you click & buy through my links. Your support helps me create the best content & make a difference. Thanks! 🤘