Have you ever wondered what's the best sounding BMX hub?
It doesn't necessarily need to be the loudest, but we know what sound we're after – of a cassette.
Sadly, freecoaster hubs are silent (but I have a solution for you), so I'll focus exclusively on cassette hubs because they have that awesome, classic sound – music to my ears.
I've ridden and tested a bunch of cassettes myself, but I also surveyed 75 riders to share what BMX hub has the best sound.
Do you want an instant reveal? Jump straight to -> which BMX hub sounds the best.
This post covers:
The quick result after a survey: The Profile Elite hub is the best and most favorite sounding BMX hub. This comes from extra pawls and additional points of engagement that make this hub stand out from the rest.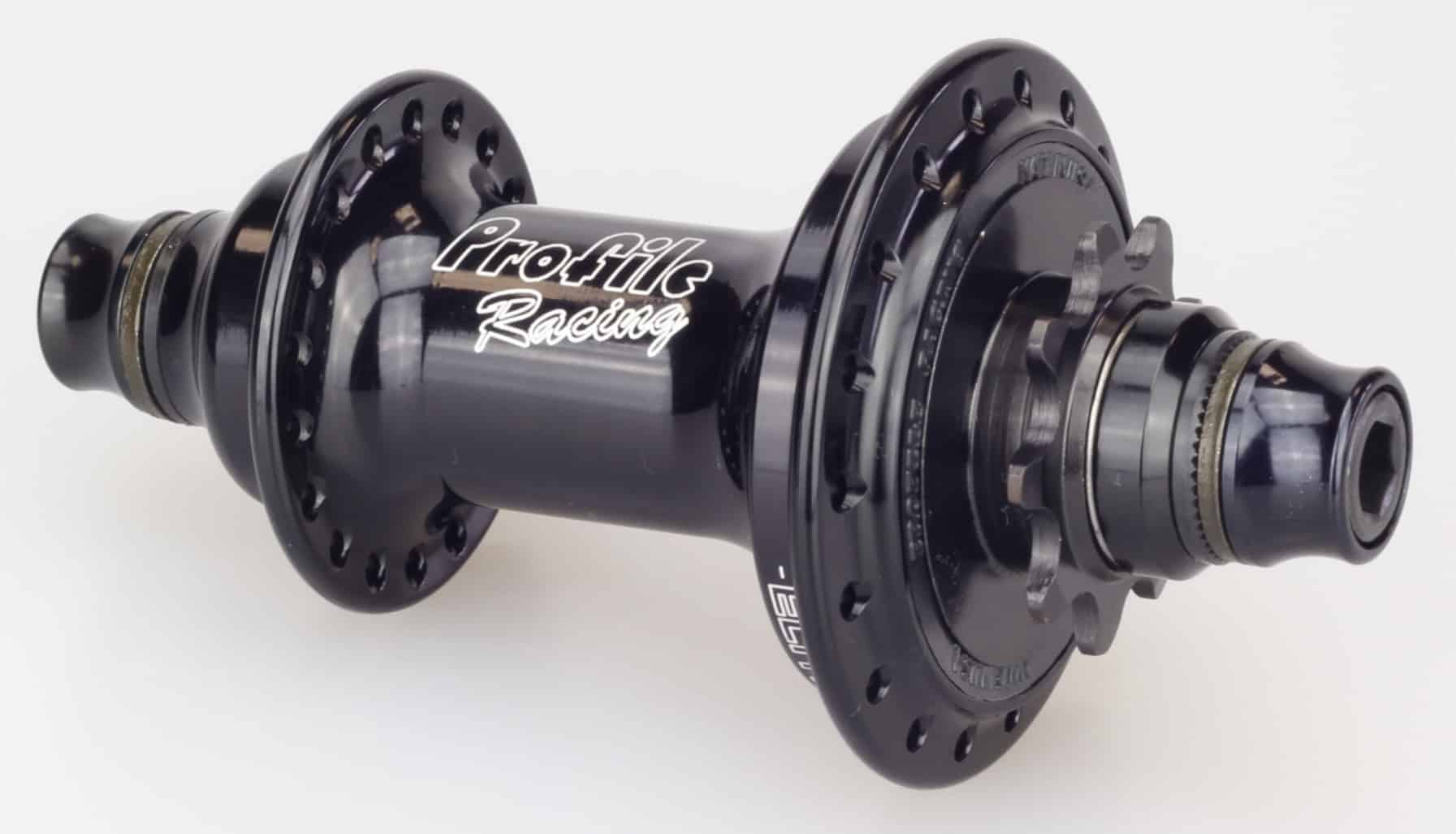 The Elite hub has a six-pawl driver with a whopping 204 points of engagement. Yes, not only does this give you a more instant forward motion, but it also creates the unique sound we all like hearing so much.
The inside looks like this: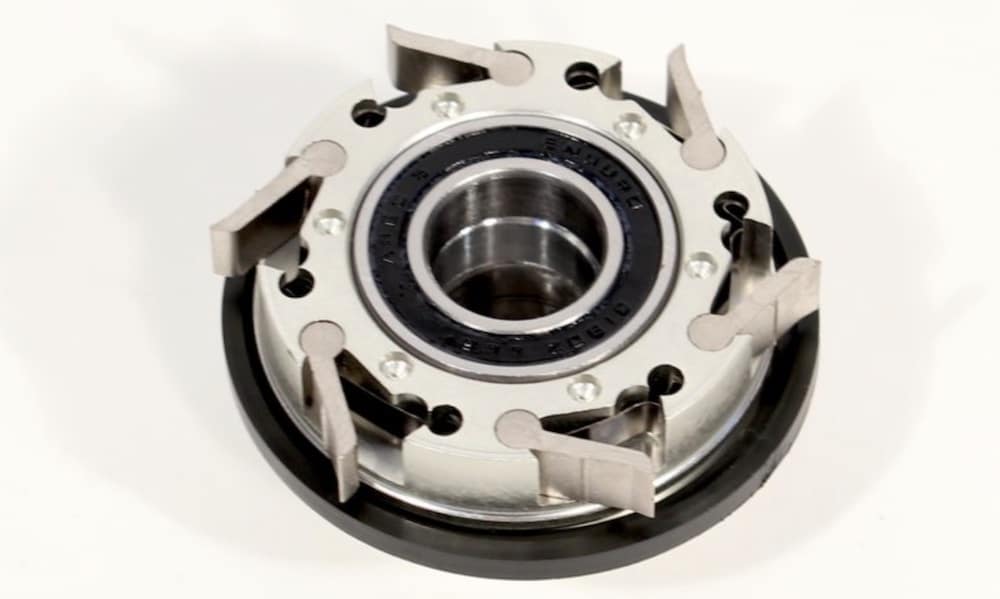 As an example, the Profile Mini hub has a four-pawl driver and 48 points of engagement – this instantly gives the hub a completely different sound.
One more example – Shadow Definitive cassette hub: It has a three-pawl engagement system and 120 points of engagement.
Honestly, I never really thought about the hub's sound. Only later in my career, I started getting compliments about how my hub sounds.
I was like, "Does it really sound good? I never thought about it."
And then I dug deeper, only to realize how many dudes care about the hub's sound.
I won't lie – I soon became more aware (and a big fan) of it, too.
Because, HEY, you want a good sounding hub!
Which BMX Hub Sounds The Best?
| | |
| --- | --- |
| BMX Hub | Percentage of voters |
| Profile Elite | 94% |
| Tall Order Drone | 87% |
| Colony Wasp | 84% |
| Fly Bikes Magneto | 81% |
| Animal Javelin | 71% |
Many also said that they really like the Profile Mini hub, but if you want a louder one, the Elite is for you.
It has this distinct sound that you just know is a Profile Elite hub. It has a sweet sound, but in my opinion, it's a bit too "pitchy."
I like a hub with a slightly deeper sound more; that's probably why I'm such a fan of the Animal Javelin hub.
Another hub with a very original sound is the Fly Bikes Magneto hub. That's because the system is different compared to other cassette hubs.
Let's Give BMX Hubs With The Best Sound A Listen
Profile Elite
Tall Order Drone
Colony Wasp
Fly Bikes Magneto
Animal Javelin
What About The Sound Of A Freecoaster Hub?
The traditional freecoasters are silent until BSD came out with the Revolution Hub.
It has a planetary clutch system that makes it feel and sound like a cassette (it's also lighter than a traditional FC) but with the full functionality of a freecoaster.
Thus, if you're a fan of a freecoaster but like the sound of a cassette, the Revolution Hub by BSD is probably one of your best options.
This is how the Revolution hub sounds:

Remember, it isn't the only brand with a planetary clutch system anymore.
Conclusion: Why Do You Want A Good Sounding, Loud BMX Hub?
If it doesn't come exclusively from your personal preferences (which it should), then the number one reason is to be heard.
As simple as that.
It's somewhat similar to the question, "Why do people like loud cars?"
It definitely helps when riding your bike in a city, so pedestrians know there's a bike coming.
But at the skatepark – why would you want to be the loudest? Do you want to make a statement?
One more thing: Also, are you regularly sneaking about to get to a street spot without guards and police noticing? Well, that's a lot harder to do with a loud cassette hub.
Finally, a good sounding or loud hub has nothing to do with quality.
Further reading:
FAQs About BMX Hub Sound
How do you make a BMX hub louder?
If you want to make your cassette (or freewheel) even louder, you open it and clean out the mechanism of any grease. At this stage, some even leave it dry (but this reduces the hub's lifespan because it damages a lot quicker – I don't recommend it). To make it safer, use a very thin layer of thin oil for example – you can even mix grease with WD40.
How do you make a BMX hub more silent?
To make any cassette hub more silent, you open it and add extra grease to the mechanism. But here's a catch – you should NOT overdo it. Why? Because the pawls might slip under the load, and you don't want that to happen.
How to maintain BMX hub?
You must do some "spring cleaning" to your hub. After you take it apart, you can clean it with a (not damp!) cloth and re-lube it.
Remember, the pawls and springs may fly around when you take the cassette apart, so be ready to catch them.
Are the extra points of engagement in a BMX hub necessary?
Simply said, the more points of engagement a hub has, the less slack it will have. A hub with zero slack would be almost impossible to ride, at least when it comes to street and park riding (maybe for flatland?).
Why's that? Because the very moment you'd land a 180 or a 540 or even just learning fakies on a mellow bank, you'll need to start pedaling backward.
That might work when you're learning fakies (on that mellow bank), but for anything else, it'd throw you off your bike before you notice it.
Your hub's little slack gives you the time to land and pedal back safely.
Was this article helpful?
Disclosure: The BMX Dude's content is free & reader-supported. I may earn a commission if you click & buy through my links. Your support helps me create the best content & make a difference. Thanks! 🤘