Have you ever wondered how long a BMX frame lasts?
I have. Many times.
Over the past 20+ years, I have been lucky enough to test multiple frames.
After eight or ten frames I tested, I only slightly cracked one.
And the only thing that cracked was the seat stay bridge – but only because it was so fragile that it was almost meant to crack.
This post covers:
Other than that, I was fortunate with all frames.
From my experience and doing my own research online and asking multiple dudes, the frame should last one year easily, but more like two or three years.
However, some of the frames I gave away are still going strong after ten years.
Yes, that's ten!
BMX Frame Life Span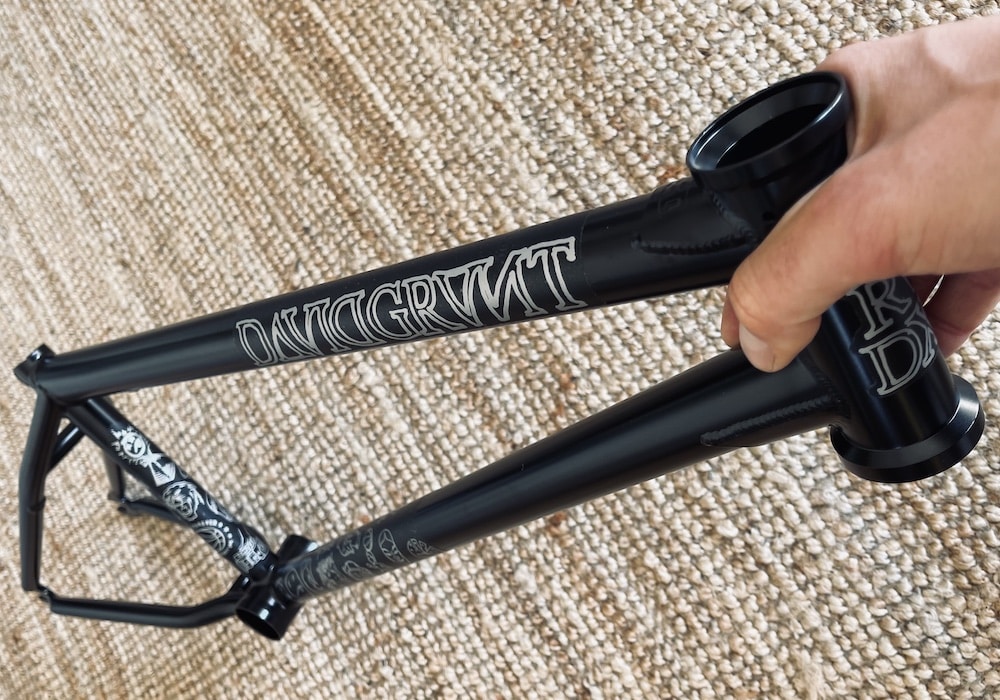 Unfortunately, no one can tell how long a frame will last because it depends on many factors.
Frame Material
First is the material.
Forget about a high-tensile steel frame to last long. (Although one dude said he has it for ten years – but he's riding style is very smooth.)
On the other hand, a Chromoly frame (what all the modern, high-quality frames are made of) won't break any time soon.
In short, I DON'T recommend buying a hi-tensile frame; always aim for the Chromoly one. You'll thank yourself later.
Frame Extras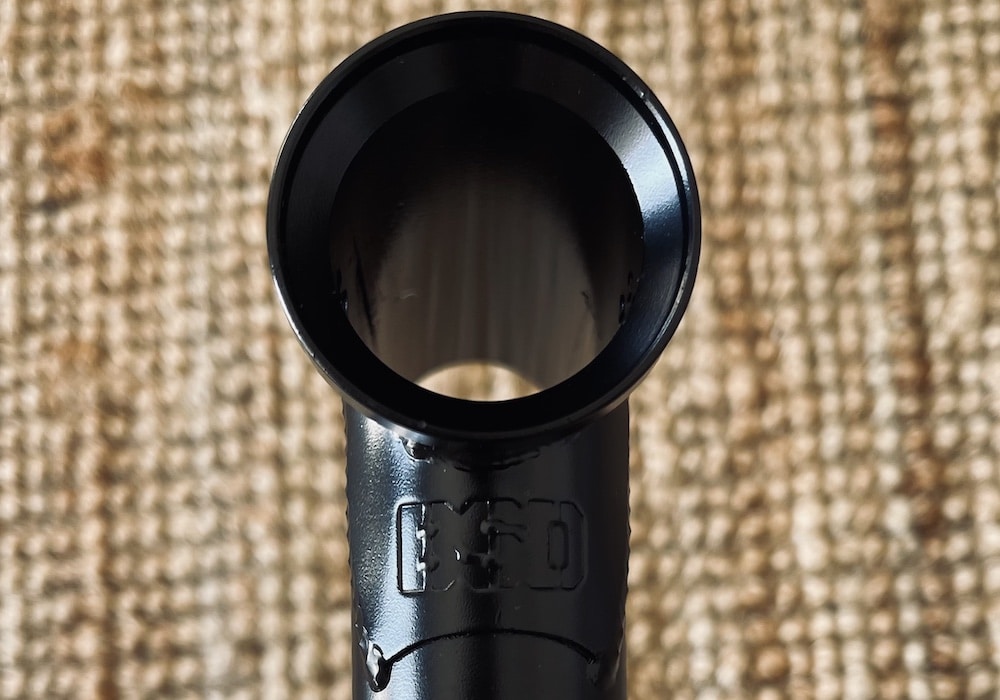 Every BMX brand that spends extra on things like heat treatment, internal and external gussets and things like hydroformed tubing and wave tube care about the frame's longevity.
But even more important than all these "extras" is solid welding.
Your Riding Style
Be aware that how you ride has an IMMENSE impact on how long your frame will last.
Someone will break the same frame within six to twelve months, while the second person will have it for three-plus years.
I've seen it, and it's not hard to tell why someone toasts his frame quicker than the other.
It's not all about jumping huge gaps and throwing your bike; it's also about how hard and smooth you learn to land on the little things.
(It hurts my eyes seeing riders throw their bikes – I did it a couple of times and regret it to this day.)
Your bike is your buddy, so treat him like that.
Does Hydroformed Tubing Make A BMX Frame Stronger?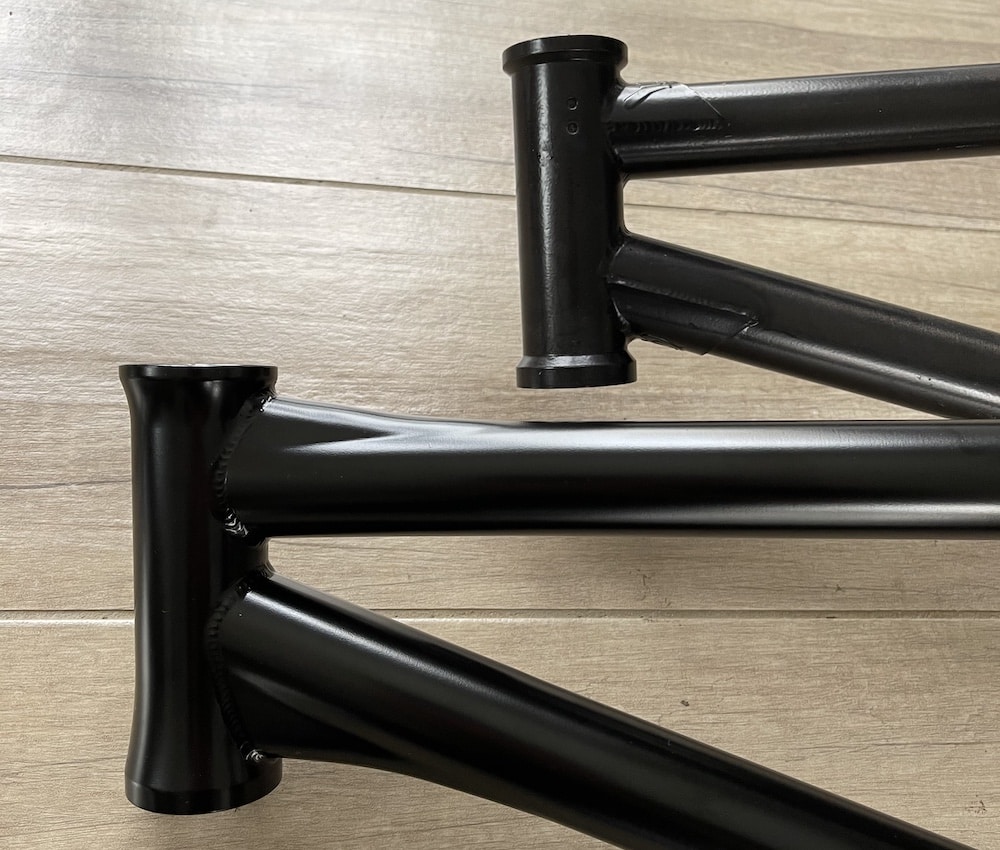 Technically speaking, yes, it does because the welding surface is larger.
But do you REALLY need it? No, you don't.
I've tested two WeThePeople frames extensively (Battleship Magnum and Network), and I didn't feel any difference between the hydroformed tubing and the standard.
However!
It does look EPIC.
Does Hydroformed Seat Tube Make A BMX Frame Stronger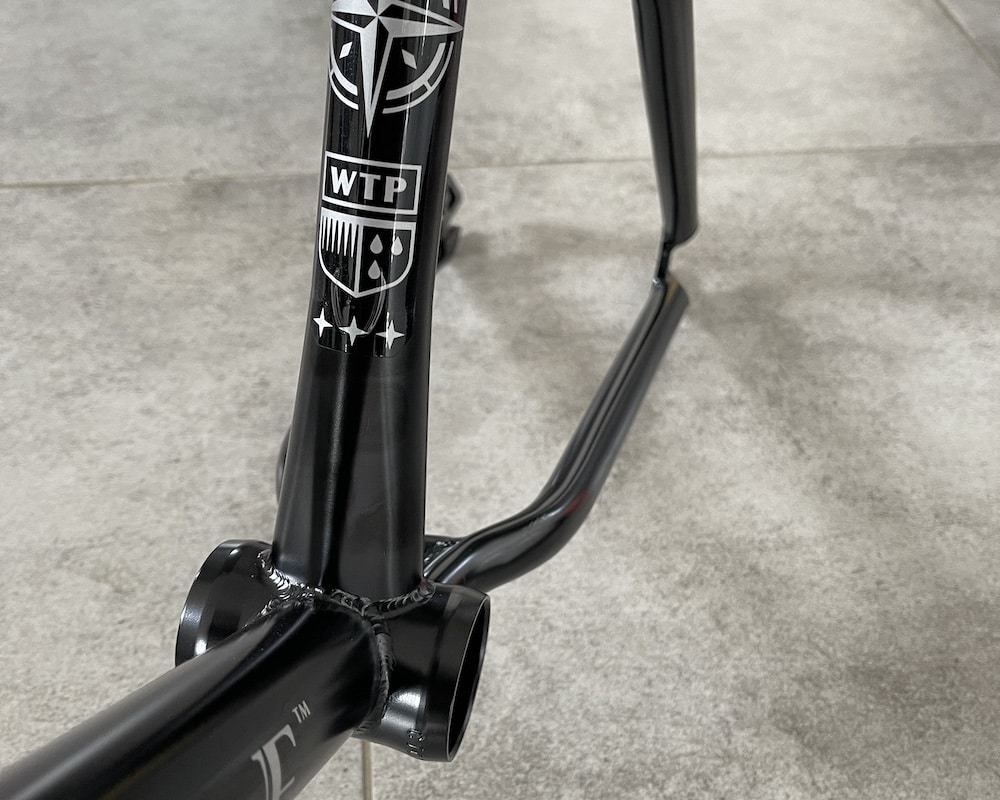 The same story is with the hydroformed seat tube.
WTP brought it to the market because of the higher standover height (9.75″) on their amazing Battleship Magnum frame.
No disrespect because Magnum was one of the best frames I ever had, but I think spending extra on the hydroformed seat tube is unnecessary.
Still, it goes well with the marketing of this big and super strong frame. (I only replaced it because I wanted a longer chain stay.)
Does Wave Down Tube Make A BMX Frame Stronger?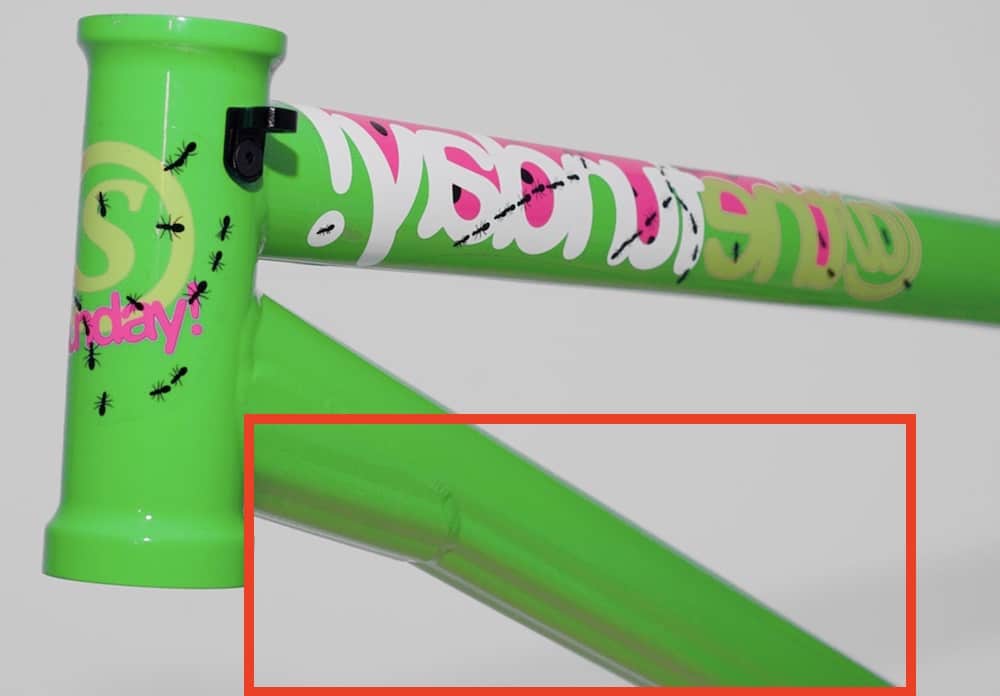 The frame location that's the most exposed to dents is the down tube.
And that's why Sunday came out with a brilliant solution of creating a wave down tube to prevent denting the frame as much as possible.
But again, is it vital? I don't think so.
It is a handy and unique frame feature no one else does, but you don't need to get a Sunday frame just because of the wave down tube.
Conclusion: When To Replace Your BMX Frame?
Even the higher-priced BMX frame develops stress with time, even micro-cracks you don't notice.
Although you probably won't be a fan of this advice, I need to share it.
If you have had the frame for a while and start to think it'll break because of old age (or you maybe even get paranoid), then it's better to replace it.
Hey, the universe might be telling you something. Follow your gut feeling.
But for everyone who needs numbers:
Within two years: If you go really hard and are a burly rider. (Depending on how wild your riding is, you might even need to replace the frame yearly.)
After two years: For everyone who is smooth and doesn't do a ton of gaps. If you're into flow and transition riding without putting too much stress on the frame, then you can have it for many years.
Remember: The older the frame, the more often you must check it for dents, cracks and other damages.
To be safe and confident in your frame, I created the ultimate lists for street, park and trail riders:
FAQs About BMX Frame Life Span
Is a dent in a BMX frame bad?
Yes, a dent in a frame is bad, especially if it has a crack. But does this mean you cannot ride it? No. You can still ride a frame with a dent, but consider changing it soon.
Is rust on a BMX frame bad?
A little rust won't harm your frame as long as the welds are high-quality. Trey Jones runs a rusty frame, but remember, he changes it frequently.
How often BMX pros replace frames?
Through interviews, I found that BMX professionals tend to replace their frames every six or so months. Some earlier, but some only once a year.
Was this article helpful?
Disclosure: The BMX Dude's content is free & reader-supported. I may earn a commission if you click & buy through my links. Your support helps me create the best content & make a difference. Thanks! 🤘