Are you trying to figure out what are the different BMX seat types?
I know it can be confusing for a beginner, so I'll show you the five main types available on the market today.
Many dudes also ask me: "Which BMX seat is better?"
To be honest, one is not better than the other.
It's more of a personal preference.
Why?
Because it can change the look of your bike.
This post covers:
One type is more old-school, one type is more minimalist and cleaner looking, one type is more practical and one is lightweight.
The only thing that you must pay attention to is getting the right BMX seat post.
What Are The Different Types Of BMX Seats?
Here are the five main types of seats that you can get.
I also added top and bottom view images, so you can have a better idea of what's the difference.
1. What Is A Pivotal BMX Seat?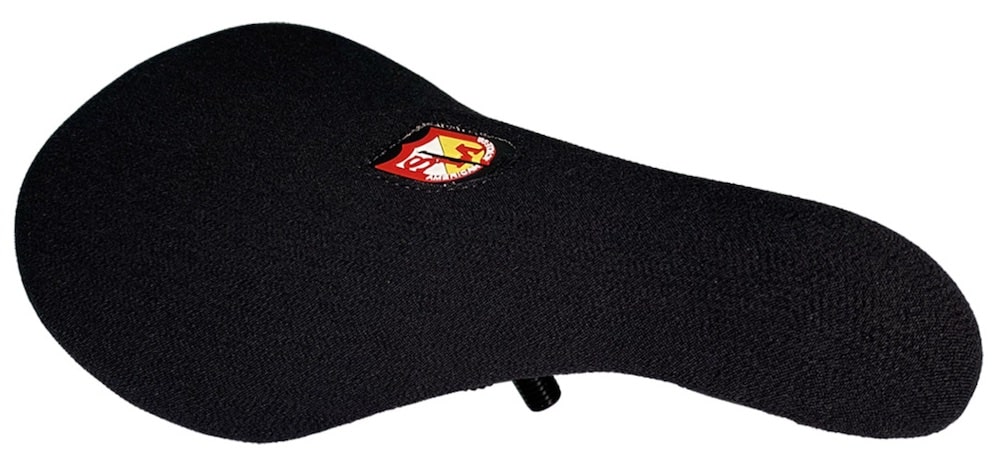 A pivotal seat and seat post system came after the railed seat, making me the happiest person alive.
Back then, I just couldn't figure out how to properly set my railed seat – it was always wobbly. (Note: That won't happen today because railed seats and posts are high-quality and easy to assemble.)
A pivotal BMX seat is a simple one-bolt design that allows you to tighten and set the ideal seat angle from the top. You may also be interested in my guide on why are BMX seats angled up.
As you see from the image above, you insert the Allen key from the top, where the slot is.
The only downside is that you may miss the hole first try (or second, sometimes even third), but that's no biggie.
Also, some Allen keys may have the short end too short, so it makes it almost impossible to use it with a pivotal seat. (Had one, and it sucked!)
However, don't get me wrong, it's still one of the EASIEST and MOST widespread seat types.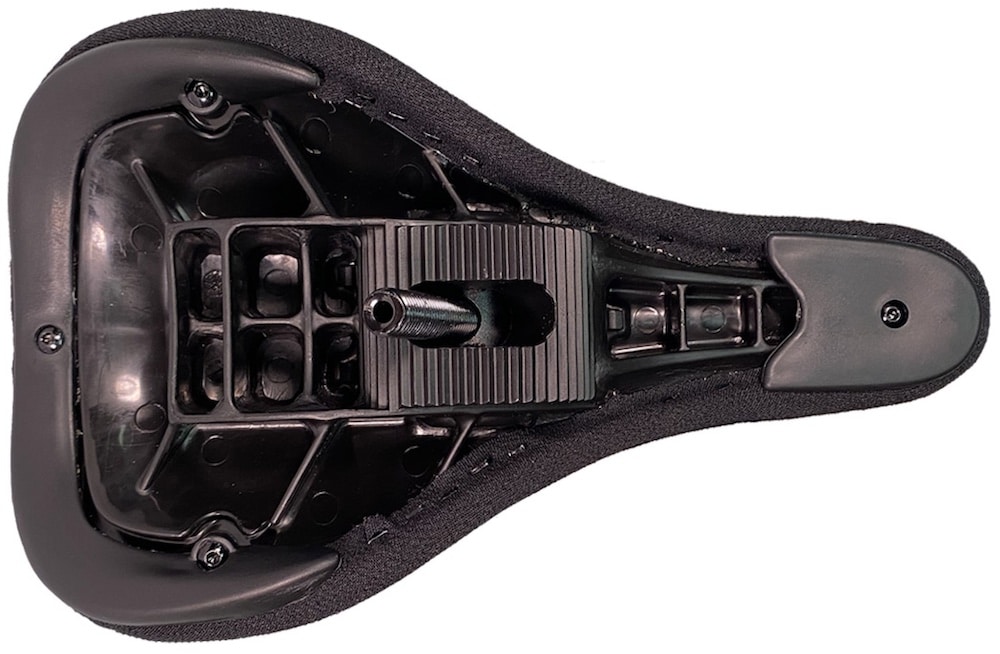 2. What Is A Stealth BMX Seat?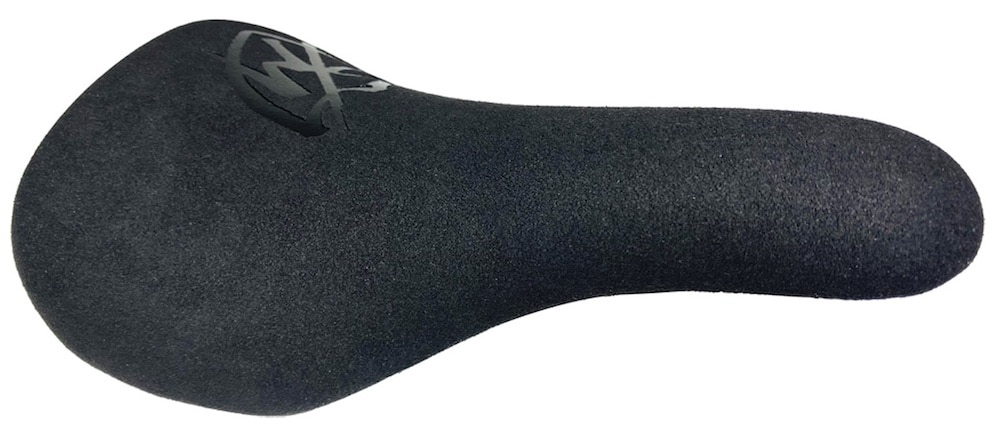 A stealth BMX seat is an improved version of a pivotal seat that's slowly gaining more and more traction.
If the pivotal system is one of the easiest, stealth is THE easiest way of anchoring a seat to the seat post.
Instead of inserting the Allen key from the top, you tighten it from the bottom.
This eliminates the need to insert the Allen key through the hole and search for the bolt to tighten it.
Plus, there's no need for the patch, creating a BMX seat with a lot cleaner finish.
And if you've used a pivotal seat on your cruiser so far, you may transition to the stealth version because it feels more comfortable pedaling around.
But really, you may only feel the patch on the pivotal seat if you're wearing some thin shorts or board shorts. I never feel it wearing chinos or jeans.
Attention: If you get a stealth seat, you must also get the right seat post (classic pivotal doesn't fit).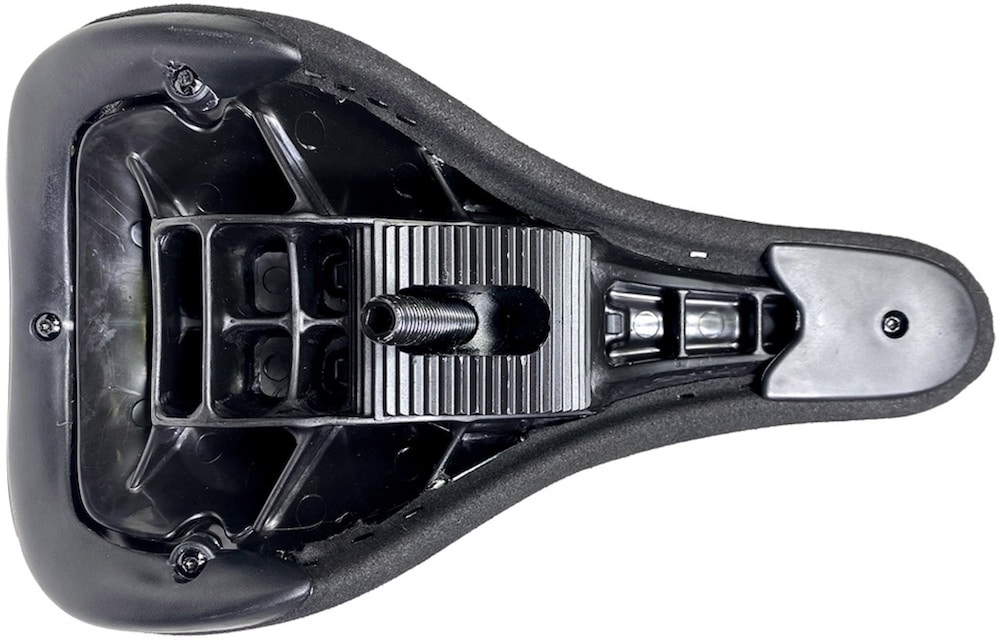 3. What Is A Railed BMX Seat?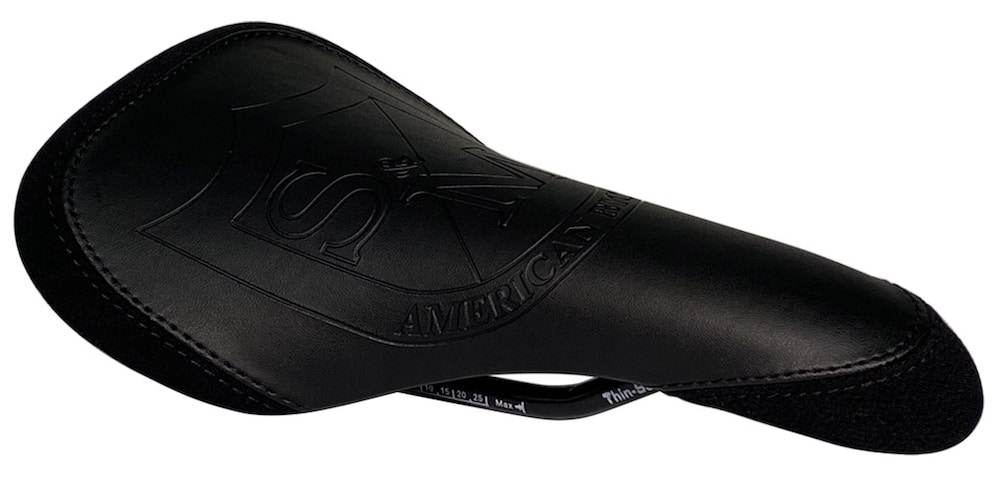 A railed BMX seat is pretty self-explanatory.
It has two rails on the bottom that require a special seat post with a metal lock and spring.
While this is the old-school version seat and might run a little heavier (if you pick older parts), it gives you the most freedom with seat positioning.
Besides the angle, you can also move it forward and backward, which you can't do with any other BMX seat type.
Only a few BMX brands are still producing railed seats, like Shadow's Heritage seat or Odyssey's Aitken seat.
You also need the right seat post that fits railed seats because none other will do.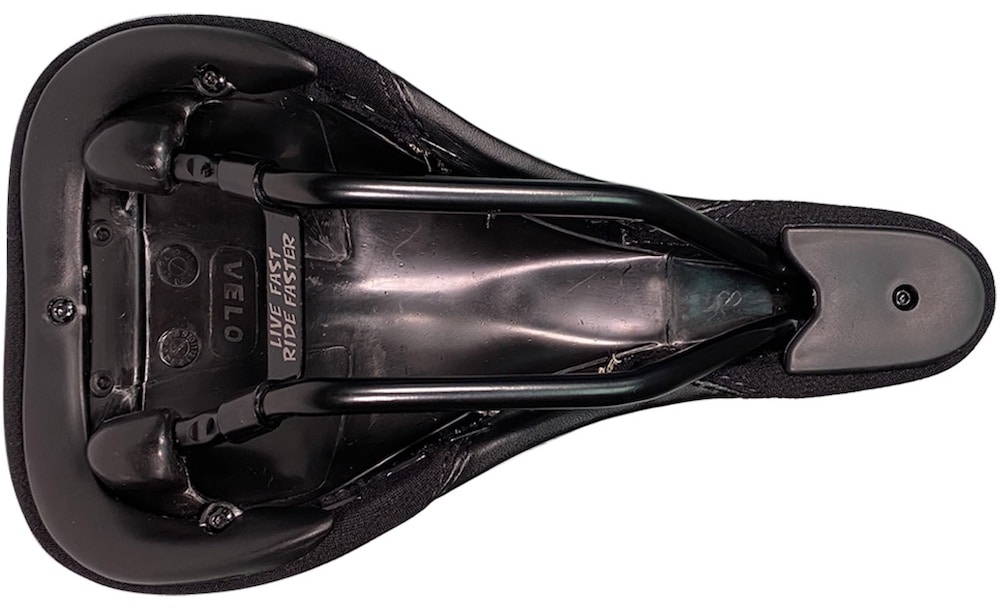 4. What Is A Tripod BMX Seat?

Fly Bikes is one of the rare BMX companies constantly innovating, and the Tripod seat system is one of their inventions.
While it gives the same clean finish as the stealth design, the bottom part is entirely different.
Hence the name, a Tripod seat type has three support points and is very simple to install.
You can also change the position with the included wedge.
If you want a mellower angle, place the wedge after the post, or set the wedge first, and then the seat post to make it steeper.
I had Kink's Solace (Tony Hamlin's signature) seat and loved it!
I'm not really sure why the Tripod seat design didn't get more popular. Maybe because of only two angle options?
I'd say the stealth version is the updated tripod with more options and fewer parts (you don't need the extra wedge).
But Fly was the first one, thinking about how to make the seat/seat post look cleaner – and they succeeded.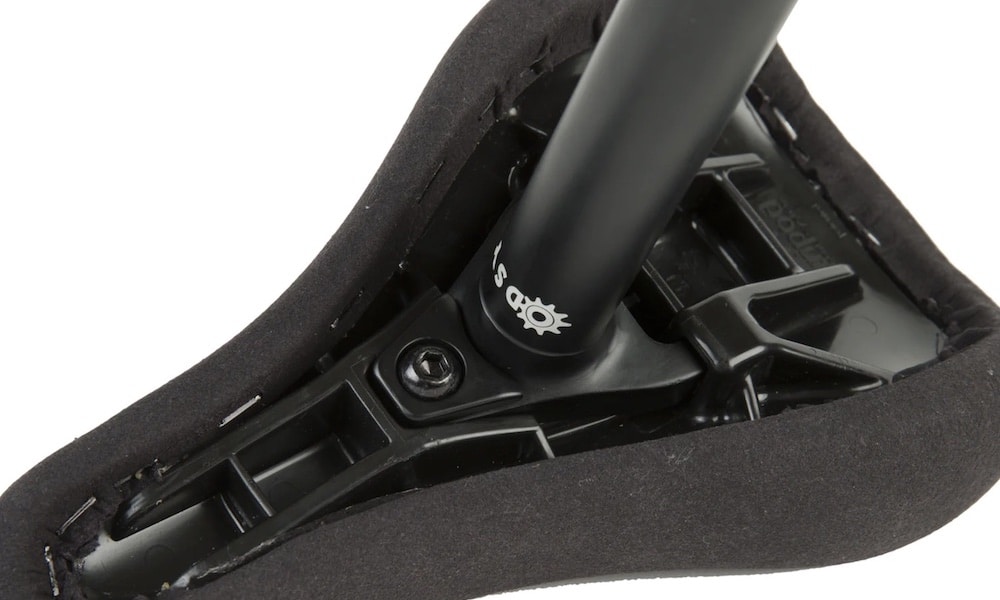 5. Bonus: What Is A BMX Seat/Post Combo?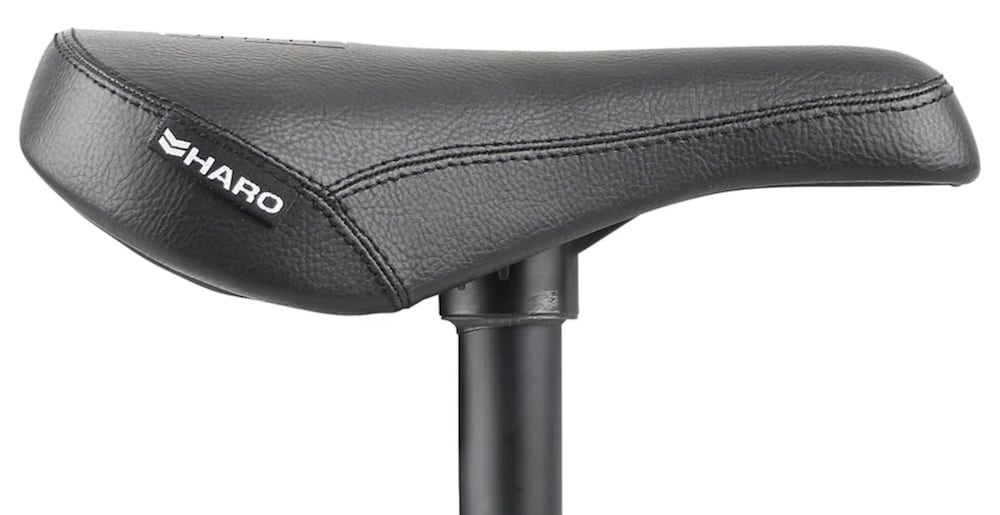 This is the lightest version you can (usually) see park riders run. But there are also many complete bikes that come with a seat/post combo.
If weight matters to you, go for it, but it doesn't give you any angle options, so you need to stick with the out-of-the-box version.
Conclusion: BMX Seat Buyers Guide
Besides getting many questions about whether all BMX seats are the same size, the second is what seat types are there.
There are five BMX seat designs available.
Which is better?
It's not necessarily that one is better than the other, but each has benefits that may appeal to you.
5 BMX Seat Types For You:
Pivotal BMX seat: The most widespread (almost every brand has at least one version) and easiest design.
Stealth BMX seat: The cleanest looking type with similar functionality as pivotal.
Railed BMX seat: The old-school version. (Trey Jones is a fan!)
Tripod BMX seat: The unique style with a minimalist look but only two angle options.
BMX Seat/Post Combo: The lightest seat/post type.
Remember: Each seat design needs the right post because they aren't cross-compatible.
Was this article helpful?
Disclosure: The BMX Dude's content is free & reader-supported. I may earn a commission if you click & buy through my links. Your support helps me create the best content & make a difference. Thanks! 🤘