Do you need the best BMX shin pads and guards?
Getting shinners is still the WORST thing that can happen to you.
Luckily, there are plastic BMX pedals that don't hurt as much as metal ones do. (I split my shins open with metal pedals – not only once – and the pain is unimaginable.)
Luckily, there are multiple options you can choose from to keep your legs protected and your sessions more enjoyable.
Make a smart move. Get shinguards.
This post covers:
QUICK PICK:
Best BMX Shin Pads & Guards
1. Shadow Invisa Lite Shin Pads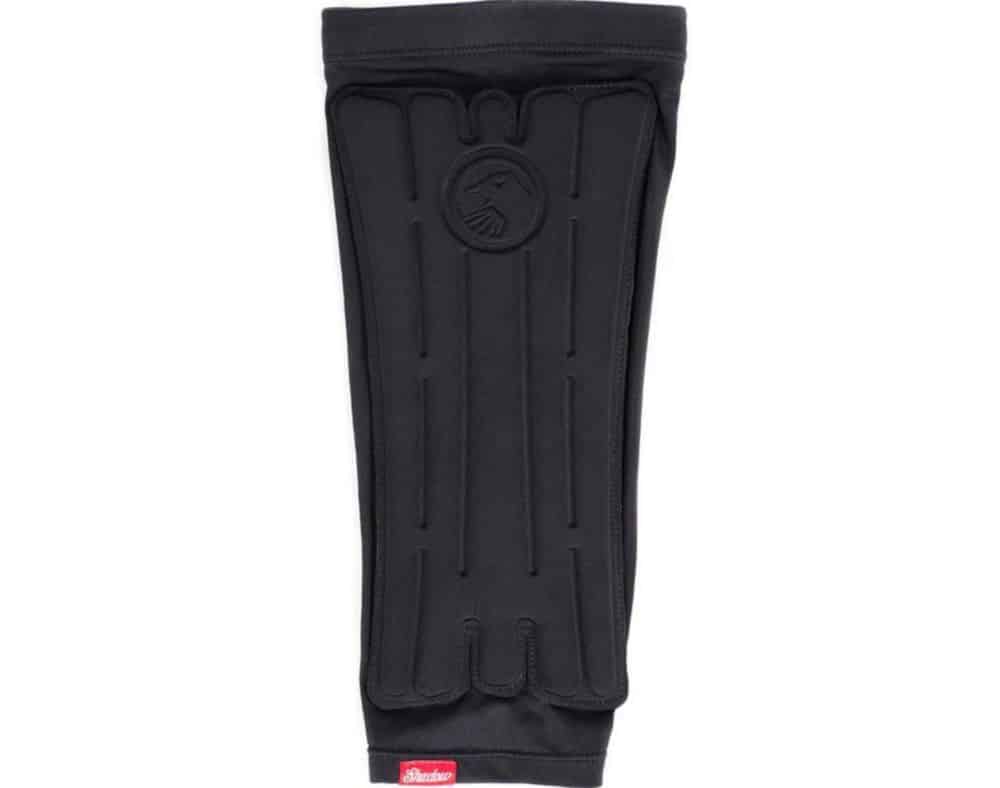 If you're looking for a slim solution that'll protect but at the same time not ruin your style, here it is – the Shadow's Invisa Lite.
These are the most minimalist solution that you can get, and they work so well.
Like other pads in the Invisa series, these also feature the super comfortable, breathable and stretchable lycra/micromesh with a double-layer impact foam.
What's best about these is that you'll forget you wear them.
These are the shinguards that I highly recommend.
Note: The only downside is that you may need to go up one size because I find them running slightly smaller (even after carefully measuring my calfs).
Price: $35.99 (may vary)
GET YOURS
2. Shadow Shinners Pads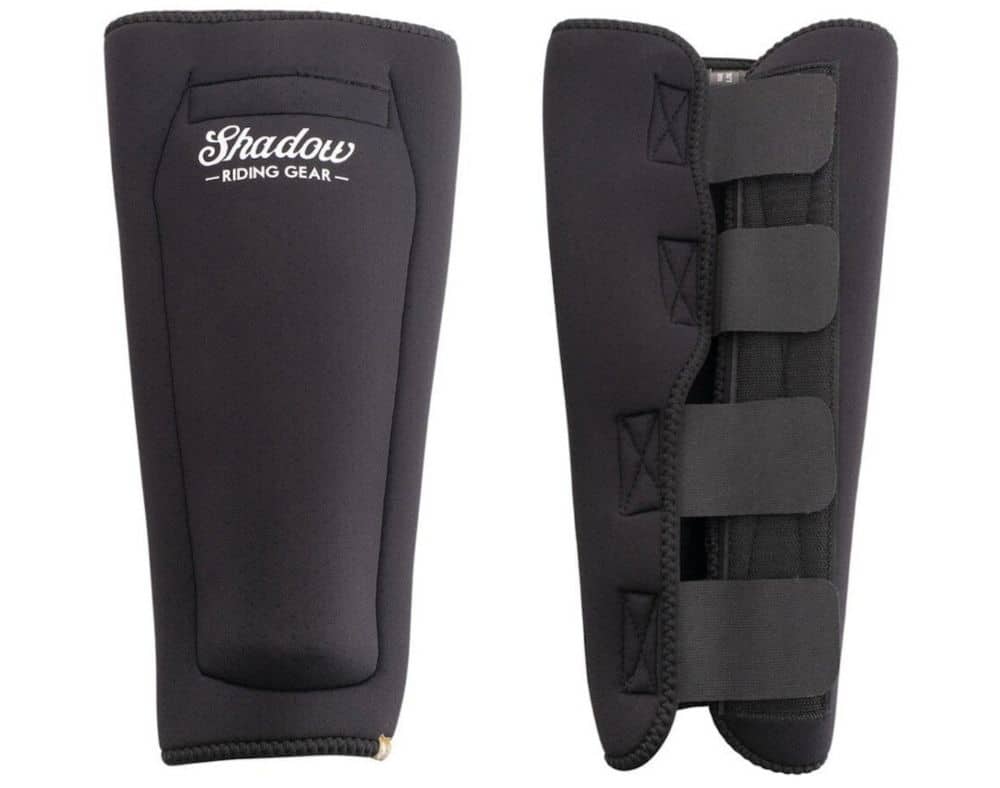 However, if you feel you need some extra protection, then you would want to go with Shadow's Shinners pads.
No matter how hard you hit yourself, these will keep your shin safe. Instead of the foamy pad, Shinners come with a removable plastic guard.
Also, the base construction is a mix of neoprene and airprene.
Remember, these don't feel as comfy as the Invisa do. In fact, none of the shinguards that I reviewed for this list are as enjoyable to wear as the Invisa Lite.
However, you can remove the plastic guard and wear Shinners without.
But in this case, I'd suggest opting for the Invisa Lite because you'll enjoy your sessions much more.
Price: $36.99 (may vary)
GET YOURS
3. Fuse Alpha Shin Whip Pads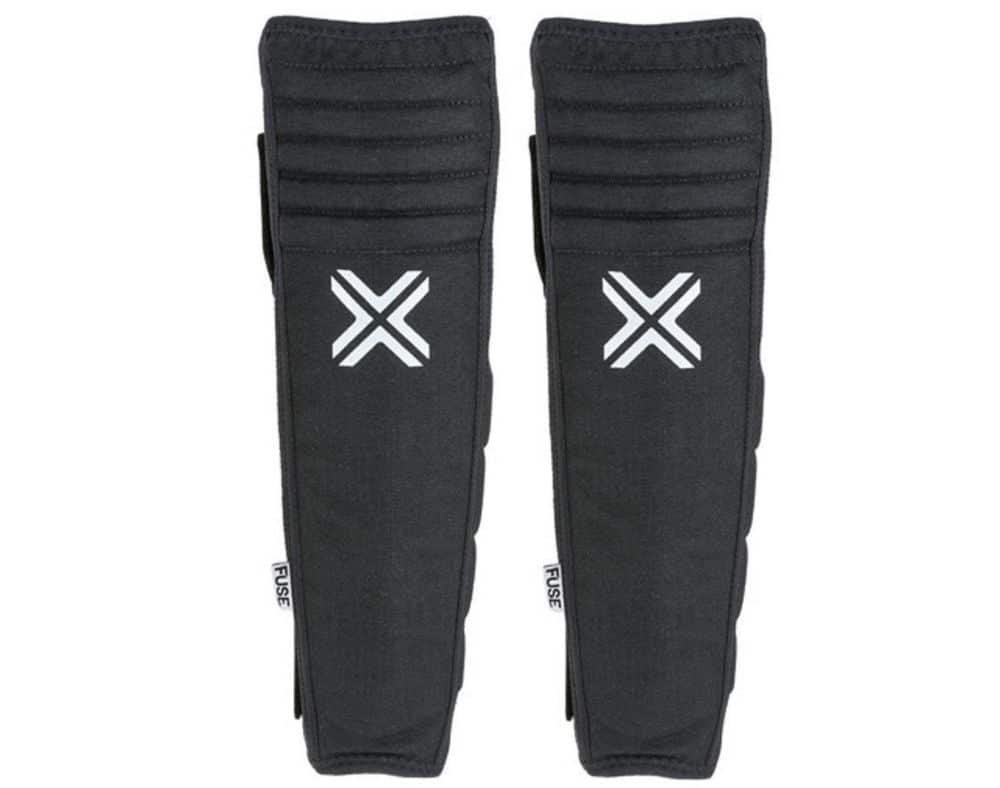 The Fuse Alpha Shin Whip pads are a solid solution for all the heavy hitters or those who are in the process of learning new tricks – especially tailwhips.
The pads feature an extended hard shield that's built out of nylon with Cordura front material and EVA foam backing.
Another cool feature is the additional padding on the inside of the shinguards that's specially made for making catching tailwhip feel unpainful.
Surprisingly, even though these are pretty robust, they still feel very nice on the legs.
Price: $47.99 (may vary)
GET YOURS
4. Fuse Omega Shin/Whip Pads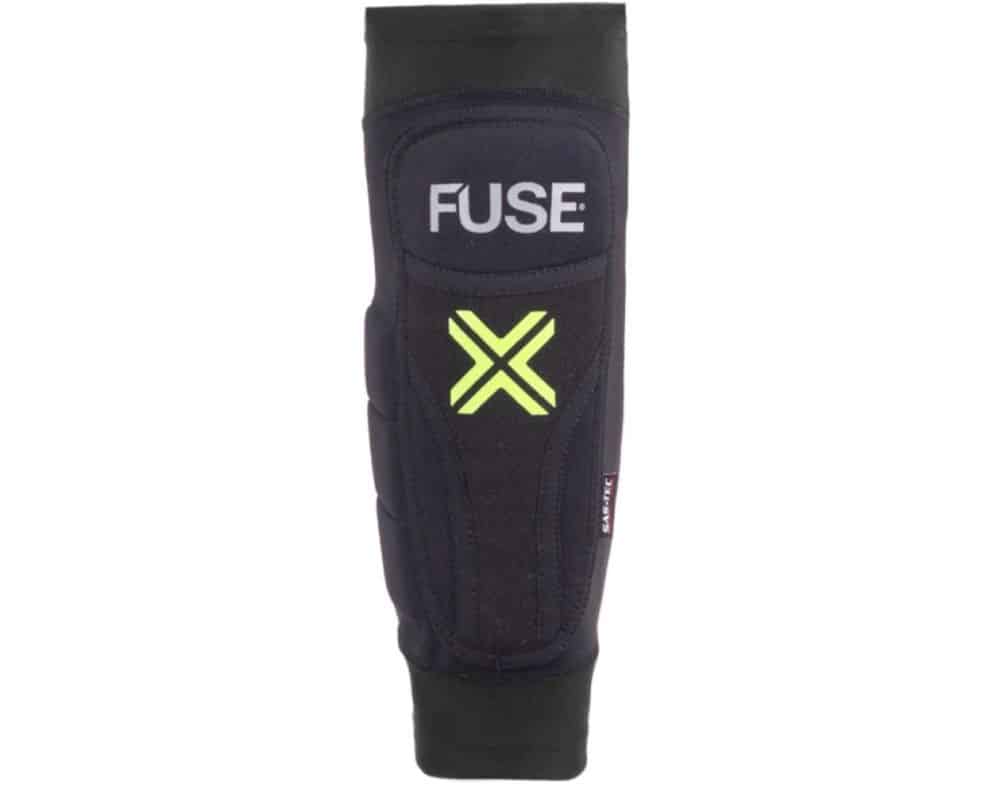 While these and the previous shinguards aim at giving extra protection for tailwhips, it's the Fuse Omega Shin/Whip combo that's a lot more comfortable to wear, even during long sessions.
The pads feature a perforated compression lycra with a kevlar front section that guarantees durability.
Moreover, the core protection of these BMX shin pads uses lightweight SAS-TEC with amazing impact absorption.
The additional side protection is also present for catching whips more comfortably.
Last but not least, the internal sharkskin gripper prevents these pads from slippage.
If you're doing a ton of whips and tricks and prefer riding parks and trails, then these are for you.
Price: $69.99 (may vary)
GET YOURS
5. Fuse Alpha Shin/Whip/Ankle/Pads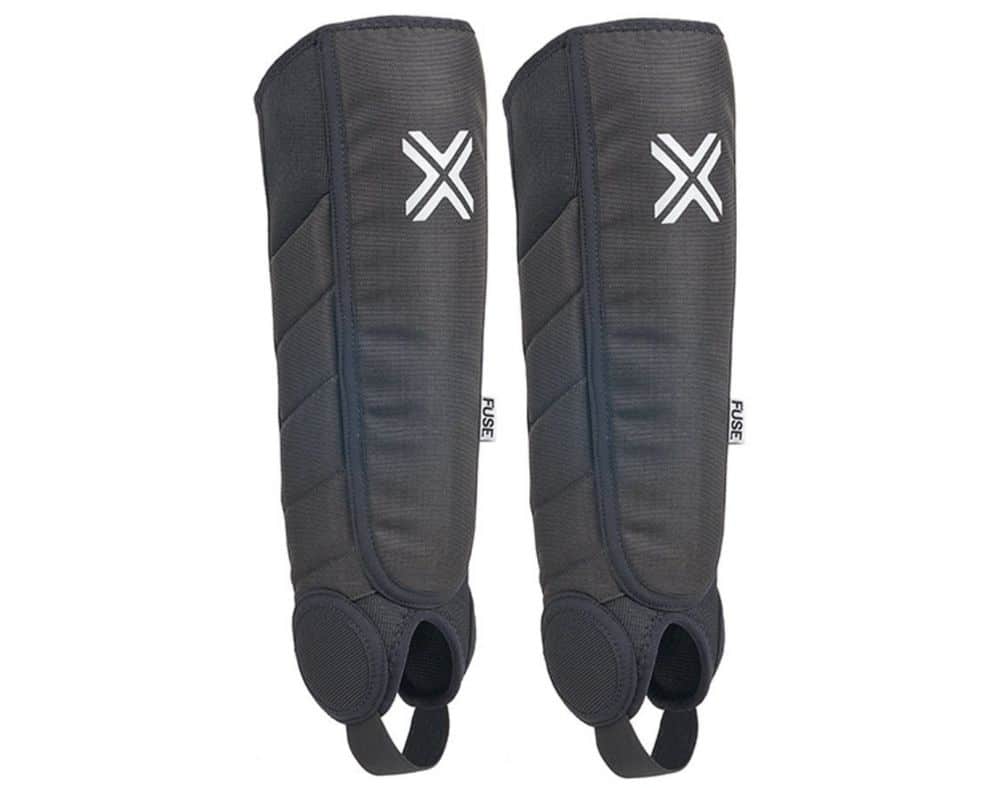 Everyone who need even more protection but doesn't want to ride individual pad pieces, go with the Fuse Alpha combo.
It has the shin, the whip and the ankle protection all in one.
And even though this is a pretty large chunk of material that wraps around your leg, the perforated neoprene makes it comfortable and breathable.
The Fuse Alpha shin pads feature a hard nylon shell for shins and ankles.
But they added extra (soft) padding on the inside for whip protection. (A hard shell, in this case, would make the pads very uncomfortable to wear.)
Price: $48.99 (may vary)
GET YOURS
6. Fuse Alpha Shin Protector Pads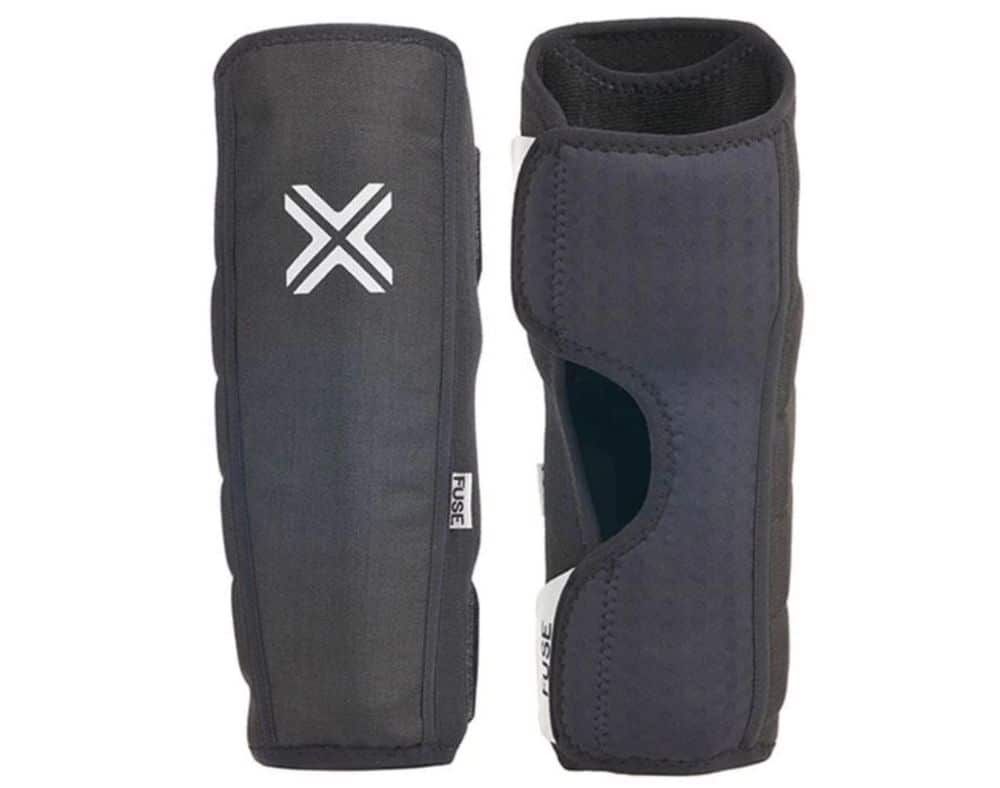 The Fuse Alpha shin protector is similar to Shadow's Shinners, featuring a simple construction with a removable nylon shell.
Here's a little tip: You can start by wearing a shinguard with the plastic insert when learning tricks.
You can later progress to the guard without the hard shell because it'll be more enjoyable to wear, but you still won't get shinners (but you'll feel the impact more).
The stretchy and perforated straps allow you to control how tightly you'd like the pads to wrap around your leg.
Note: If you wrap it too tightly, you may want to loosen it occasionally to ensure the blood flow circulation isn't cut off.
Price: $38.99 (may vary)
GET YOURS
7. Shadow Invisa Lite Shin/Ankle Combo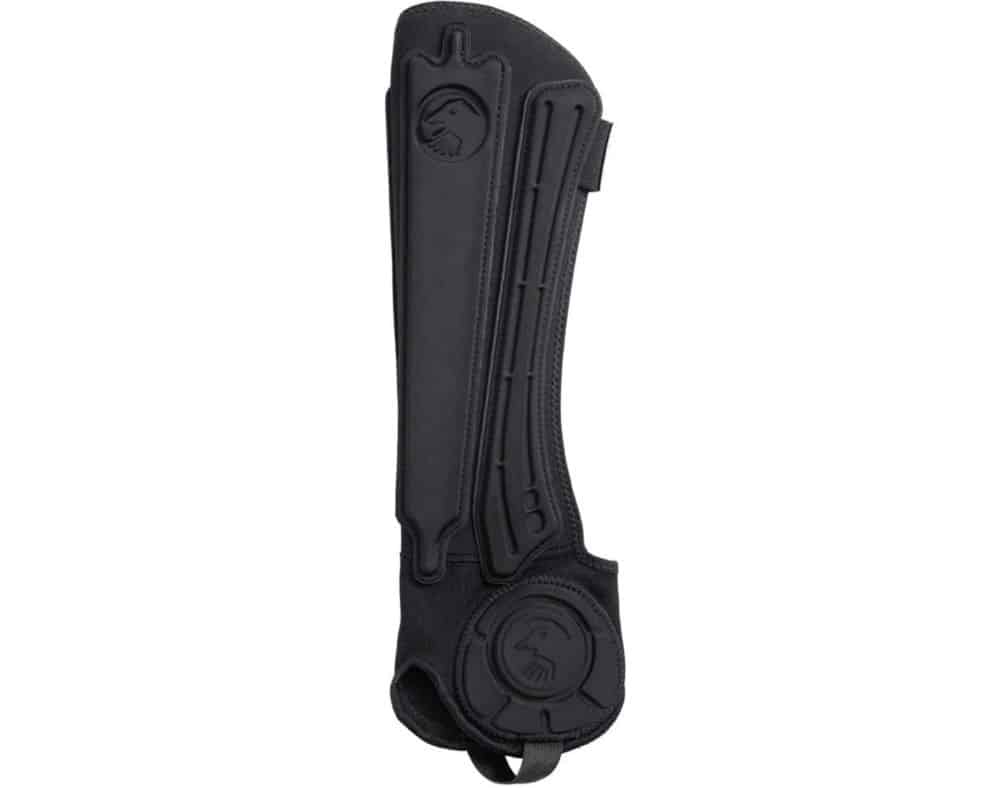 If the Fuse's shin and ankle protector is too sturdy for you, or you may not need as much protection, then, again, I recommend the Shadow's Invisa Lite shin/ankle combo.
Both the shin and the ankle part are enriched with the medium durometer 3D impact foam.
The back is completely open, which ensures that you'll barely notice you're wearing any pads.
For this reason, these feel great even under skinnier pants/jeans.
Price: $49.99 (may vary)
GET YOURS
Best BMX Knee & Shin Combo Pads
8. Fuse Echo 100 Knee/Shin Combo Pads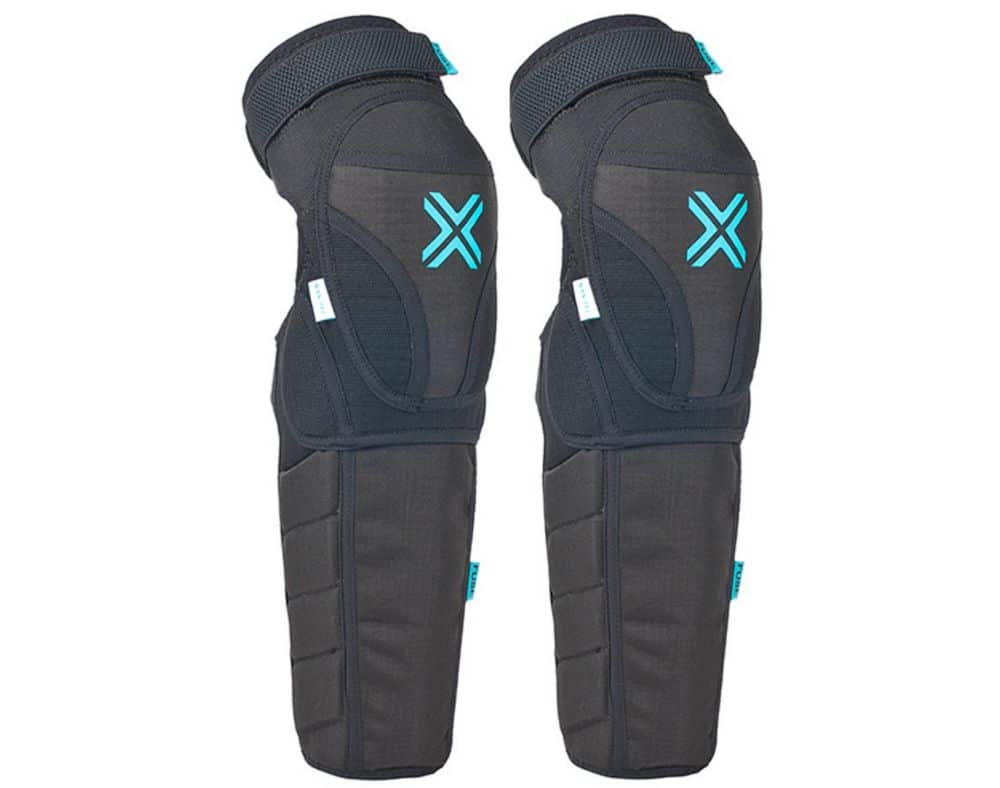 Instead of purchasing pads separately, get the Fuse Echo 100 knee and shin combo.
Even though these seem bulky, they don't feel like that at all.
They have open areas on the back and adjustable shin straps so you can control the tightness. There's also another strap at the top that wraps around your thigh.
Moreover, the protection comes from the soft and flexible viscoelastic foam for the knee part and the hard plastic shield for the shin part.
You'll also find a sharkskin print on the inside that keeps the pads in place.
Finally, there's a nice portion of additional padding on the inside for whips.
Price: $94.99 (may vary)
GET YOURS
9. Fuse Echo 125 Knee/Shin/Ankle Combo Pads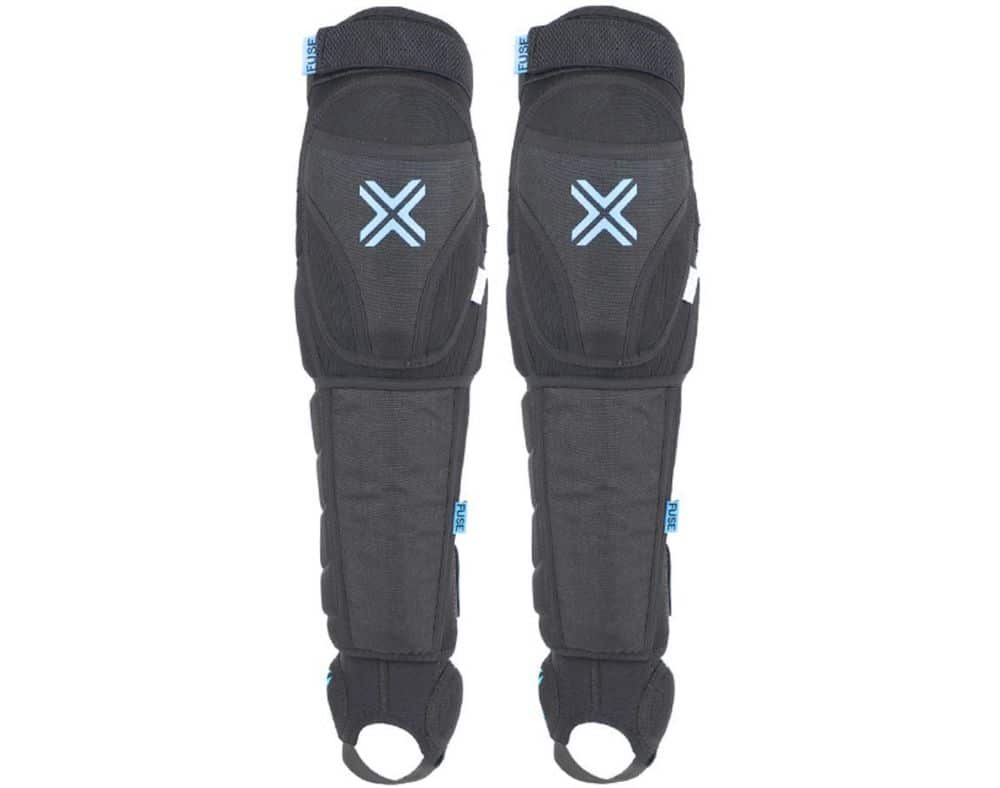 The Fuse Echo 125 gives you everything your legs want to stay bruiseless and protected.
It's a one-piece combo for knees, shins and ankles.
This one features the same material as their Echo 100 version but with the addition of the ankle "sock."
I recommend this one to all beginners because it helps you not deal with three separate pads for each leg part.
Instead, you put this one on and enjoy your session. Because you will (!), even though the Echo 125 combo pad doesn't look comfortable to wear.
It features perforated neoprene with enough open space in the back to ensure breathability.
You're also in control of the shin and thigh straps so that you can adjust these pads to feel the most comfortable to you.
Note: Having your leg fully protected also makes you mentally more comfortable to try new tricks because you know you're safe.
Price: $119.99 (may vary)
GET YOURS
10. Fuse Omega Knee/Shin/Whip Pads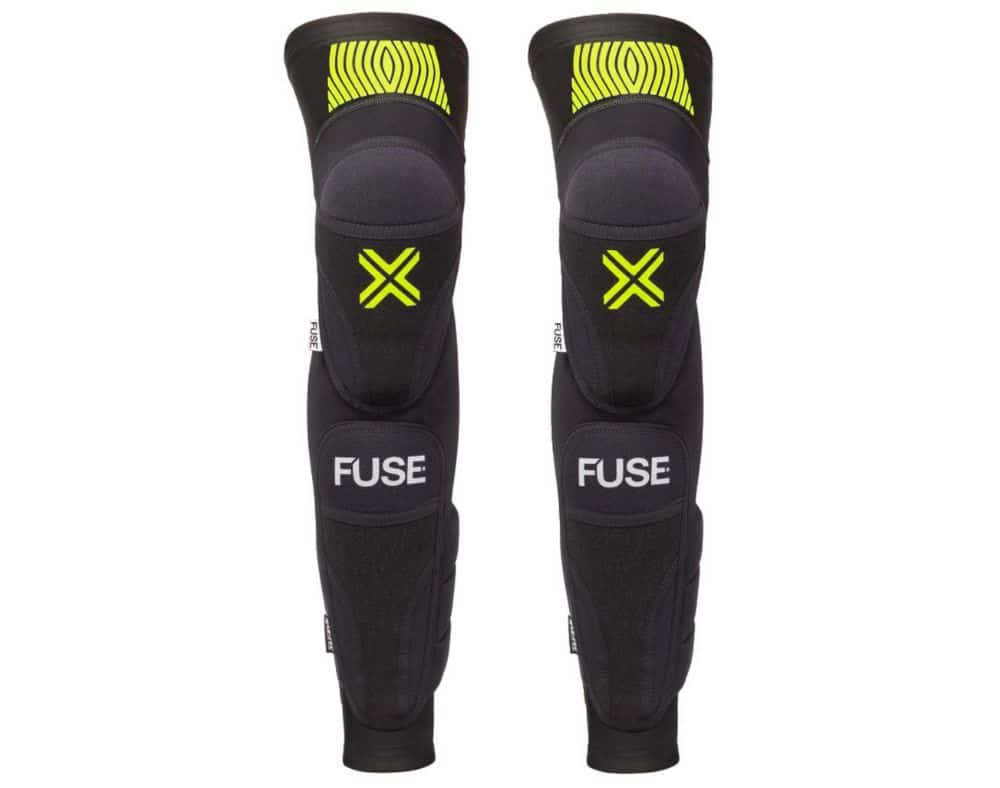 If you don't need ankle protection but want to wear one-piece when it comes to knees and shins, then the Fuse Omega knee/shin/whip pads are the way to go.
These use only the most modern technologies to ensure protection and comfort even during your hours-long sessions.
The Fuse Omega pads work as a "sock" without additional straps (thanks to the compression technology) but feature an internal sharkskin gripper for preventing slippage.
Another feature that makes these more comfortable is the lightweight inserts that guarantee better leg adjustment but still ensure high impact absorption.
The combo also has the additional whip padding on the inside for you know what.
Price: $99.99 (may vary)
GET YOURS
Do I Need Shin Pads & Guards?
Here's the thing: Protection isn't necessary. BUT it's extremely recommended!
I suggest your opt for shinguards when you start riding BMX.
In fact, it's a MUST!
I destroyed myself pretty heavily before I finally decided to put shinguards on.
That was a stupid move!
And not that I care about the looks of my legs. But I wasn't able to ride my bike with severe shinners.
Learn from the errors of others. 🙂
Even when it came to learning crankflips, I only pulled it with shin pads on. (I was too scared to even try it without.)
They also help A LOT when it comes to learning tailwhips and other tricks as well.
So yes, begin your BMX career with shinguards – you WILL thank yourself later.
I still wear them, but only on one leg.
You may also want to check my other protection collections:
Was this article helpful?
Disclosure: The BMX Dude's content is free & reader-supported. I may earn a commission if you click & buy through my links. Your support helps me create the best content & make a difference. Thanks! 🤘