Are you searching for the best BMX wrist support and braces?
Wrist pain is the worst; believe me, I know too well!
Wearing a brace is advisable when your wrist feels unstable after the injury.
It will help you get back on your bike much sooner, which we're all after.
However, work on your wrist mobility to minimize wrist injuries. (Even if your wrists are healthy and strong!)
As soon as I started working on mobility, I rarely feel any pain in my wrists.
But during recovery, a wrist brace comes in extremely handy!
This post covers:
Best BMX Wrist Support & Braces
1. Shadow Revive Wrist Support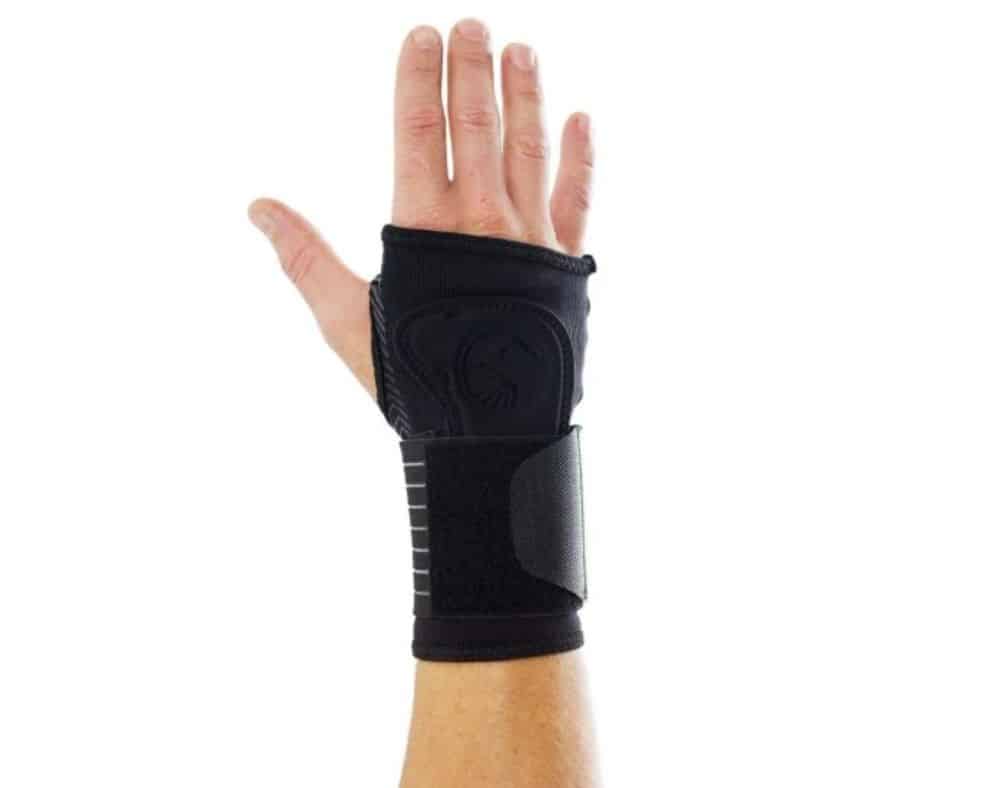 The Shadow Revive wrist support is a reliable and affordable solution if you're in pain but would still want to ride.
This brace has everything you need to prevent hyperextension in the wrist.
Also, I really like how slim it is, perfect even for riders who ride with gloves.
The Revive uses a four-way stretch elastic with a Stabalite buttress. The compression strap adjusts tightness (read how much support you need) with full control on your part.
Finally, it features a silicone palm print to ensure great gripping and prevents slippage.
One size fits all, but don't forget to pick either right or left side.
Price: $19.99 (may vary)
GET YOURS
2. Fuse Alpha wrist support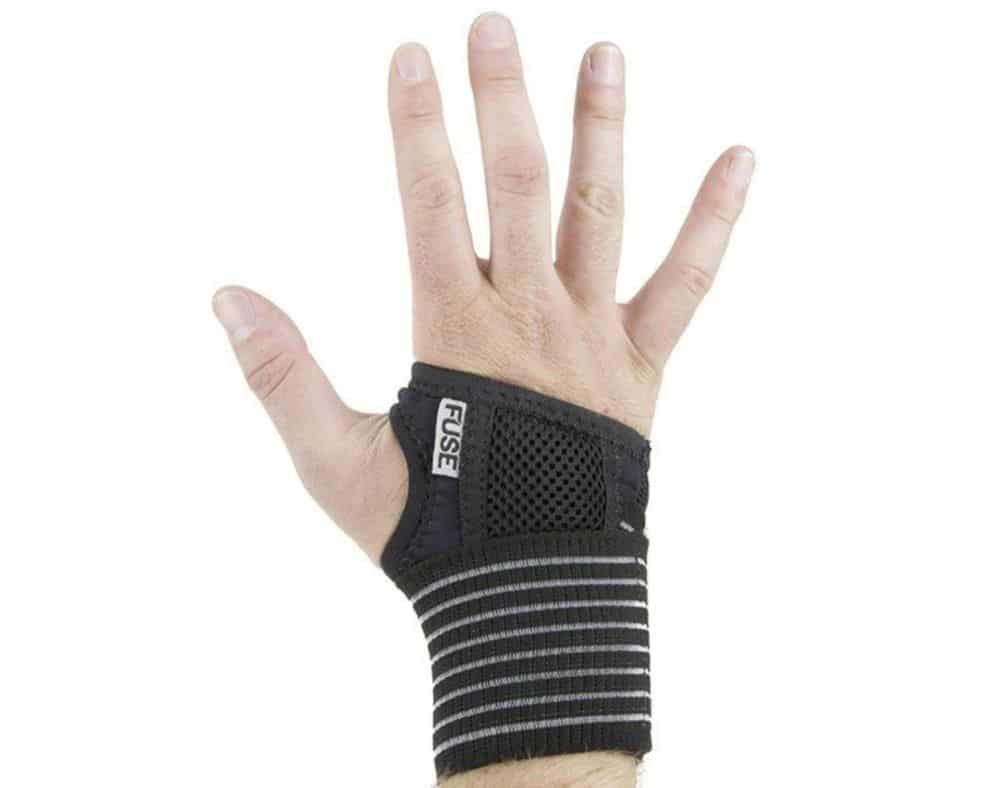 Another excellent solution for wrist support is the Fuse Alpha. It has a great design that feels comfortable even during your hours-long sessions.
Remember, if your sessions are long and you tightly wrap the brace, you need to loosen it from time to time to ensure blood circulation. (And your fingers don't get blue 🙂 )
The base of the Alpha wrist support is made from perforated neoprene with air plush lining that gives it comfort and additional stability.
This ensures that your hands won't get too sweaty, even on hot summer days.
The wide strap ensures great and tight wrap around your wrist with fully adjustable fitting.
Compared to Shadow's Revive support, Fuse's Alpha support doesn't have a silicone print for grip on the outside.
Note: These sell in a pair (size: one size fits all). That's why the price tag is slightly higher.
Price: $24.99 (may vary)
GET YOURS
Do I Need Wrist Support/Braces?
My simple answer would be: Yes and No.
I don't recommend riding if you crash and are in serious pain. You'll cause even more damage, which can keep you out of your game for a VERY long time.
Rest and ice first!
The next step would be to start with wrist prep and warm-up exercises. This could wrist rolls, prayer stretch, tabletop stretch and backward wrist stretch, to name a few.
Note: I also find finger pushups great for building wrist strength. (Only do it when fully healed!)
But when you're starting to feel better, that's when you can put wrist support on and tight it firmly (but not too firmly to the point of discomfort).
Remember: Ensure you take at least a few minutes to warm your wrist properly.
If you feel like you need the extra support and wrap the support around your wrist extra tightly, loosen it up from time to time for blood circulation.
Attention: Your goal should be to ride without wrist support, so make sure you work on healing properly and gaining strength. Ditch the wrist brace as soon as possible.
After all these years, different wrist stretches still work best for me.
Conclusion
My advice is to wear BMX wrist support only after injury. (And get rid of it ASAP!)
Don't wear them when your wrists are healthy.
If you wear them too much, your wrist and muscles will weaken – which means more injuries, and you DON'T want that!
I also have collections of other pads, guards and helmets if you plan on getting more safety gear:
Was this article helpful?
Disclosure: The BMX Dude's content is free & reader-supported. I may earn a commission if you click & buy through my links. Your support helps me create the best content & make a difference. Thanks! 🤘