Are you looking for the most recent BSD Raider frame review?
Welcome, dude!
I've been riding David Grant's signature frame for a few months now and all I can say is that:
It's the best frame I had so far.
BUT!
I did something everyone thought is silly.
This post covers:
I am 5'11" and I picked it in 21.6″ top tube length.
(And I started riding BMX with a 20.5″ frame, lol.)
Yup, you read that right!
Why did I go so big?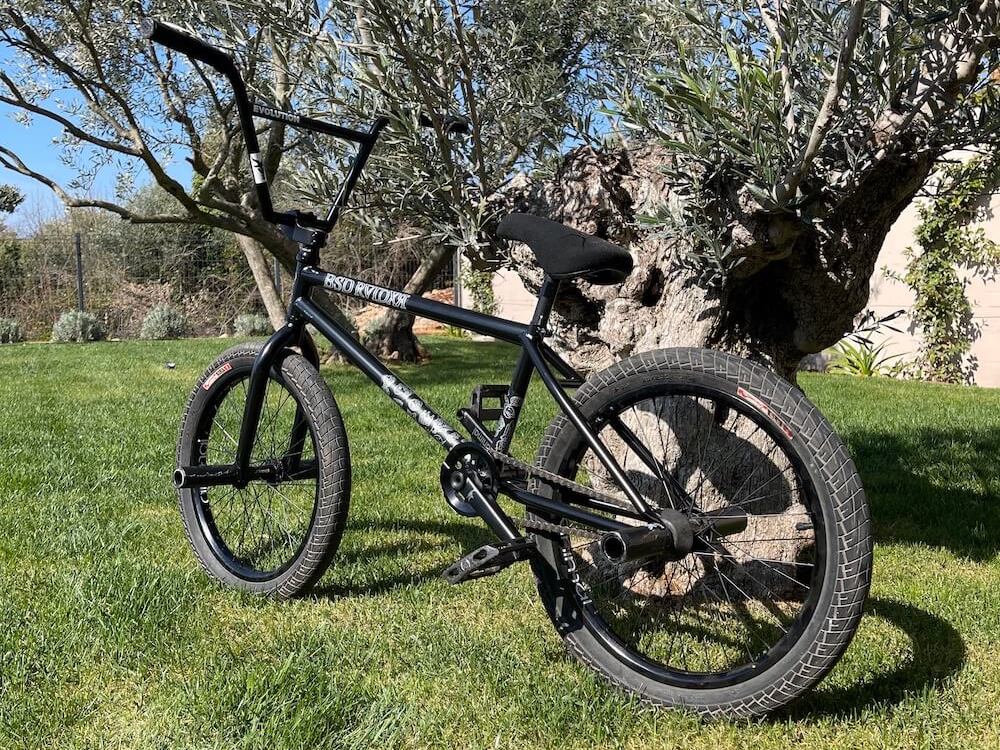 I based my pick on two criteria.
FIRST
I did a simple calculation, comparing the heights of pros and their frame sizes.
Example:
Garrett Reynolds is 5'7″ and he rides a 20.75″ frame. According to his TT, I'd need a 21.9″!
(And according to Chad Kerley, I'd need a 22″!)
But this isn't always the case. If comparing some other pros, I'd need a lot smaller TT.
Here's more!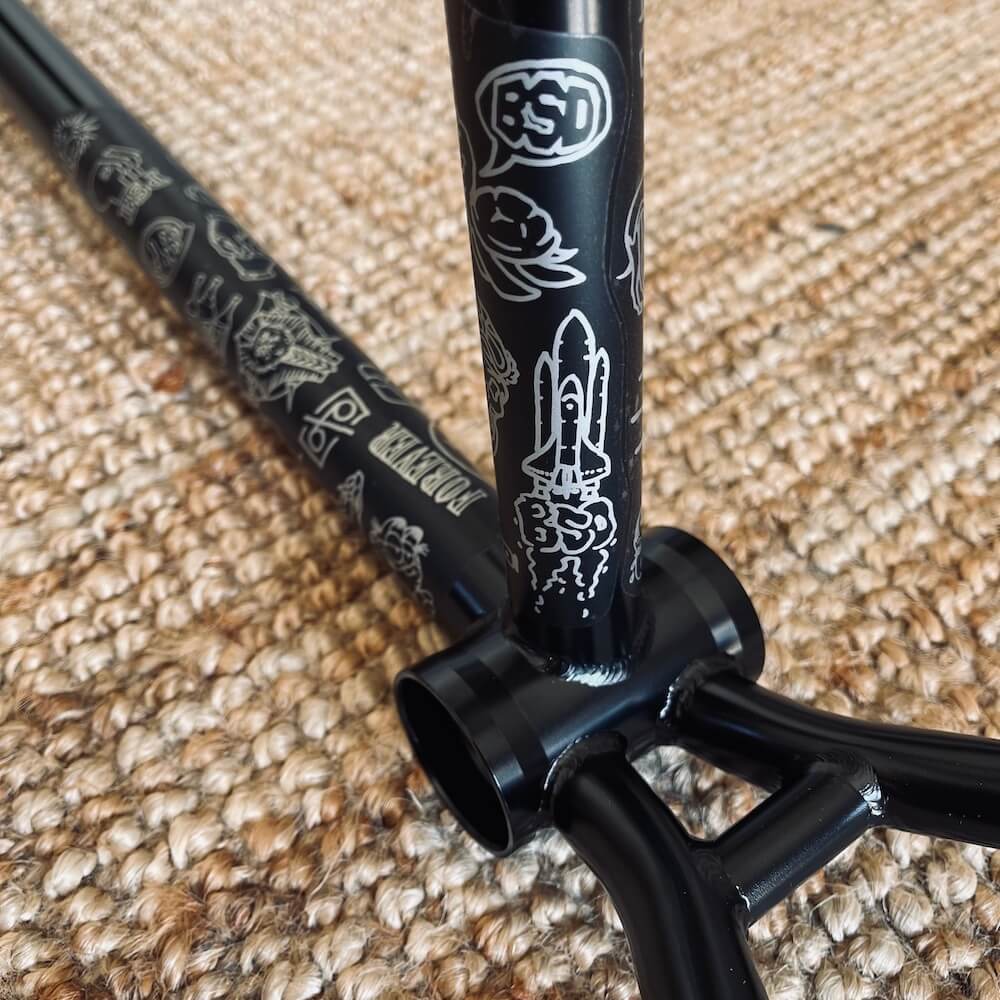 SECOND
I really like seeing dudes ride slightly larger frames.
I think it just looks a lot better, and yes, style is VERY important to me.
So after doing some "market research" and after riding the WTP Battleship Magnum frame for nearly a year, I decided to go with the BSD Raider frame.
It seemed a perfect fit.
Another thing that I also wanted different compared to Battleship Magnum was a longer chainstay.
I kept hitting my back peg even after stretching the rear wheel all the way out on the Magnum frame.
And I knew Raider's chainstay would DO the trick.
Which, of course, it did!
Note: I'm riding 160mm cranks and 10.5 Vans Slipons and it's a match made in heaven.
You can get the frame HERE (from Source).
BSD Raider Frame Features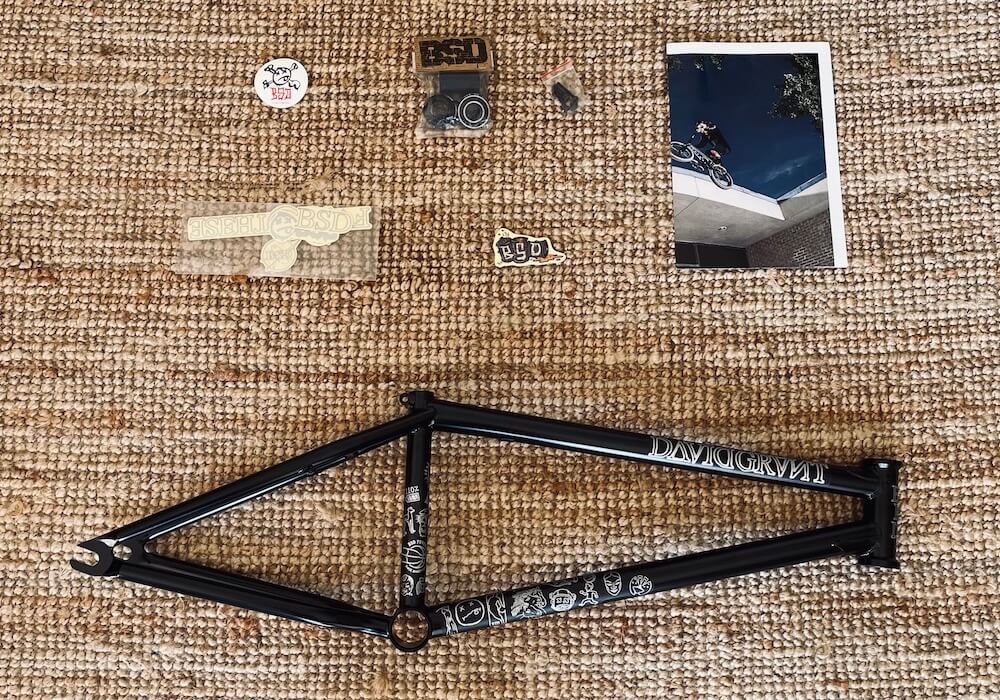 Note: You can check the full Raider specs and price below.
Here's what I like about the BSD frame and I also added two improvements I'd do to make it even more EPIC.
Head Tube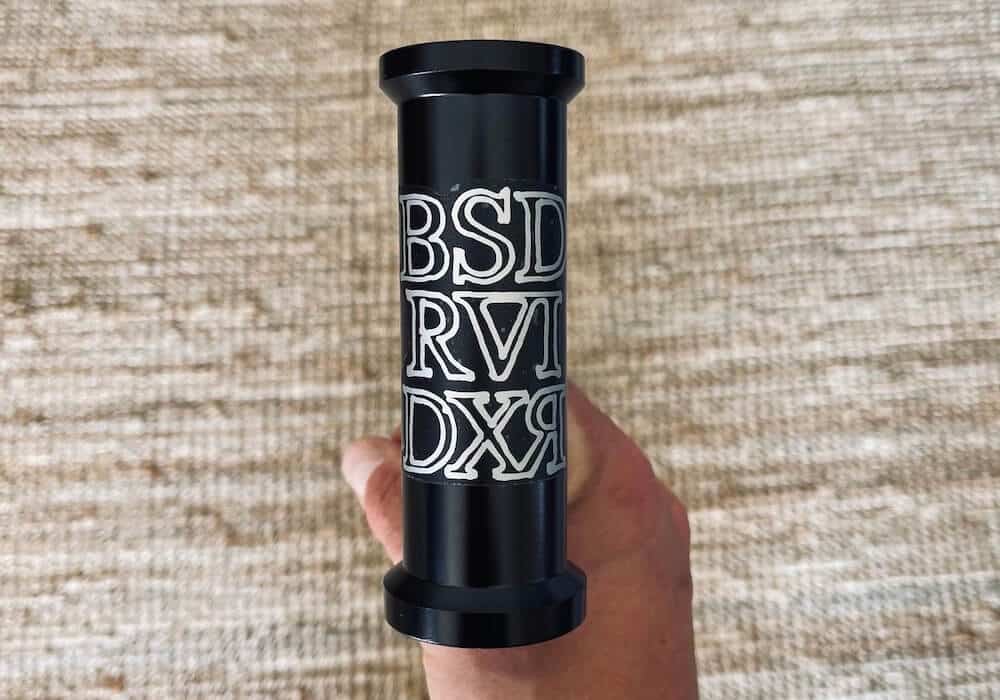 I wasn't really sure if going from 75.5° to 75.2° will affect my nose manuals.
The former makes it a lot EASIER to go on the front wheel, but as it turned out, I didn't really notice any difference.
In fact, nose manuals are now more comfortable and that's probably because of the extra room that the 21.6″ TT provides.
And the 75.2° is nice icing on the cake.
Chainstay
The only concern I had about Raider's 13.5″ – 14″ chainstay was – will it spin?
And it spins!
Plus, manuals are a lot easier, which is another basic trick I like to play with a lot.
180s and 360s are equally simple than on a 13″ CS for me. But I'm still working on my 540s 🙂 .
(But I did try a few 5s and the spinning capabilities of this frame are JUST as good as they are on Battleship Magnum.)
Dropouts
You know the dropouts are well-made because David Grant enjoys grinds.
My plastic pegs cover them perfectly for smooth grinding without worrying about slamming rails and ledges with dropouts.
They are invest cast and 7mm thick, so you know what's up!
Plus, the built-in chain tensioners will keep your wheel in place (but I don't use them).
And since we're speaking about the rear end, yes, the frame EASILY fits fatter tires!
Improvements
Head Tube Height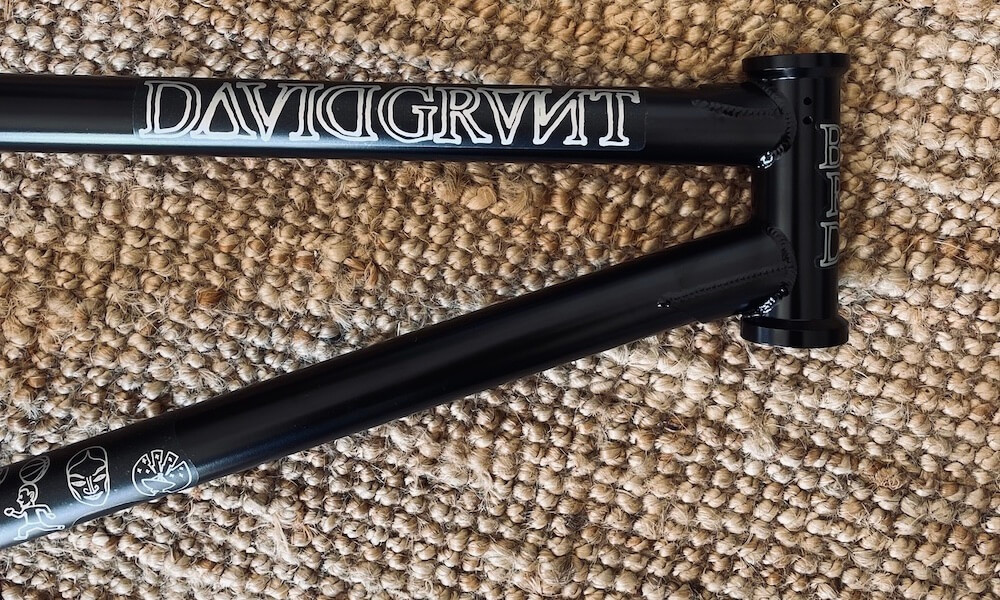 In comparison with my old frame, I really liked the 127mm head tube height. It allows you to rock your setup with fewer spacers.
And for a larger frame like Raider, a higher HT would make a perfect fit.
Standover Height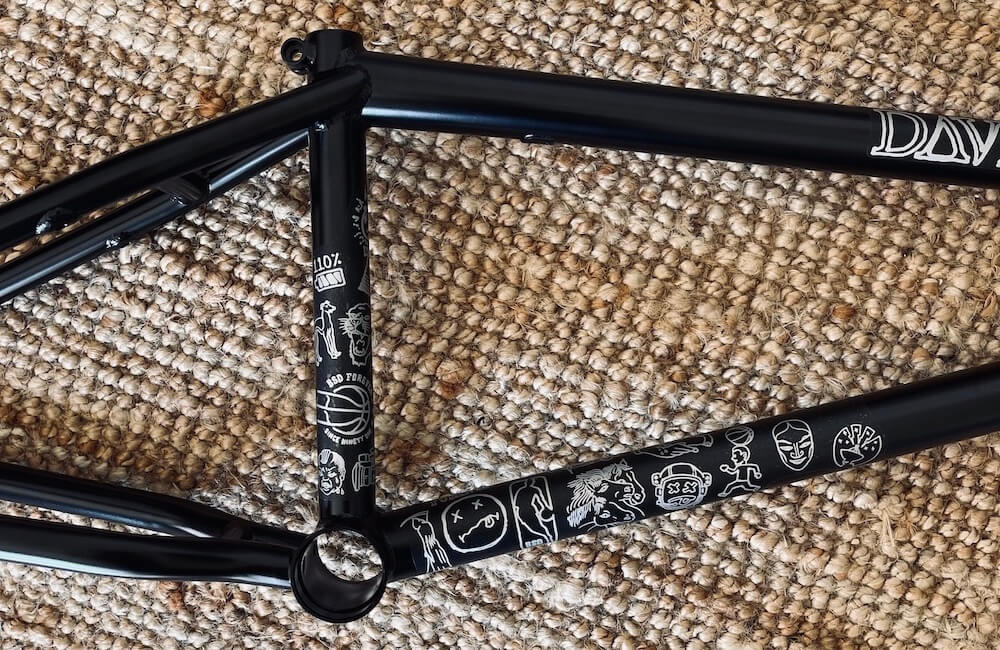 Instead of a 9.5″ standover height, I'd do a 9.75″ or even go crazier and round it at 10″.
These two improvements would make the frame even more solid than it already is.
Raider specs:
Top Tube Length: 20.7″, 21″, 21.3″, 21.6″, 21.9″
Color: Flat Black, Black, Golden Haze, Flat Raw
Head Tube: 75.2° / 117mm
Seat Tube Angle: 71°
Chainstay Length: 13.5″ – 14″
Standover: 9.5″
BB Height: 11.75″
Weight: 5lbs
Price: $379.99 (may vary)
GET YOUR RAIDER
My Conclusion
Don't be afraid to go one size up in frame size. AND don't care what others say!
You know best what's good for you.
Yes, it sometimes requires testing multiple products to figure out what's ideal for yourself BUT it's so WORTH it.
I'm so stoked I went with the BSD Raider frame.
Lastly: I may even try the 21.9″ version one day because why not.
Was this article helpful?
Disclosure: The BMX Dude's content is free & reader-supported. I may earn a commission if you click & buy through my links. Your support helps me create the best content & make a difference. Thanks! 🤘