Are you ready to check the latest Chase DeHart bike check?
I really like how fresh his bike always looks – especially the all-black version he's currently riding.
It's something about the blacked-out BMX bikes that grab my attention immediately. (Probably because I have mine blacked-out, too.) And that's exactly what you get from Chase.
But he likes to switch things up a little bit from time to time, adding some DETAIL.
If you've been DROOLING over Chase's videos recently, just like I have, I'm sure you'll love taking a quick peek at some of his bike setups from the past.
Chase DeHart Cult Bike Check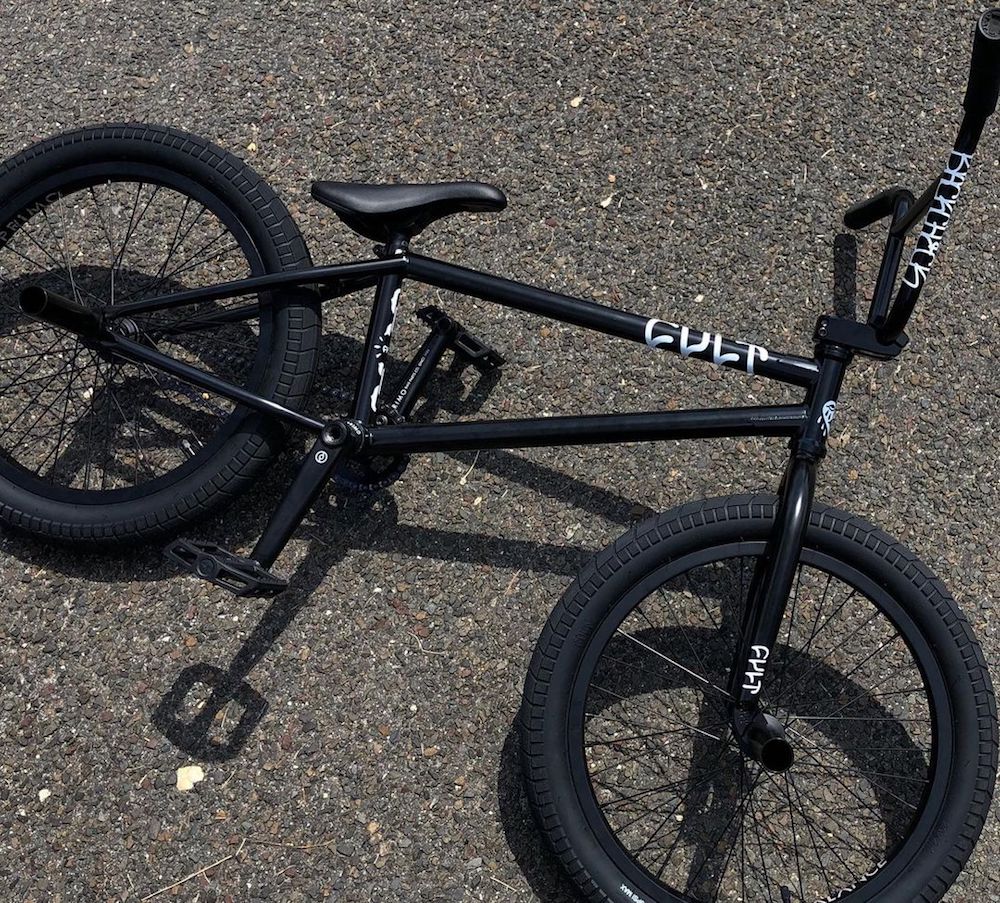 After spending a few hours searching the web and reviewing Chase's IG posts, I could not find or figure out his complete parts' list.
BUT.
For as long as it's submerged in black, I'm good. I don't even mind the parts, to be honest.
BUT. I can tell you can get Chase's signature street frame from Cult, as well as tires.
I know he had signature grips and bars, too, by either they are completely sold out or discontinued. Reference: Cult website.
GET PARTS CHASE RIDES:
Do not forget to follow Chase on Instagram for all the extremely stylish street riding clips.
Featured photo by: Tom Nguyen.
Old Chase DeHart Bike Checks
Source BMX Bike Check (2022)

All these Source BMX bike checks are very insightful, thanks to Van Homan, who digs deep, trying to figure out why a rider rides particular parts.
Here's Van getting all the ins and outs of Chase DeHart's bike setup, which is, traditionally, an all-black setup.
Remember, Chase also has a few signature parts they pay extra attention to. And in between the bike check, you'll also get a few buttery smooth riding clips that are always a pleasure to watch.
DIG setups (2015)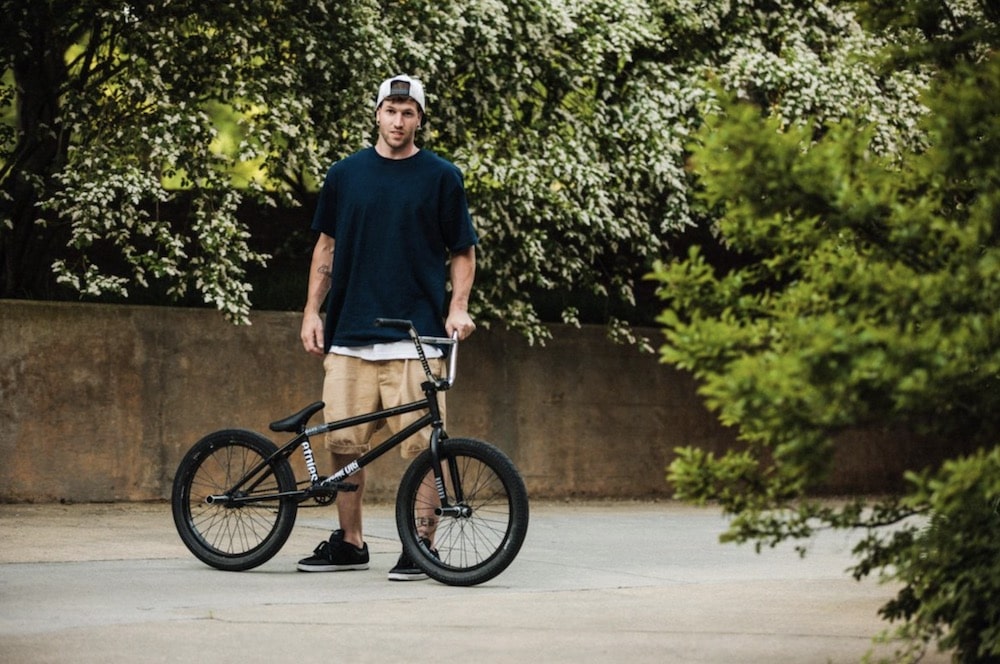 DIG caught up with Chase back in 2015 to snap some shots of his always TIMELESS bike setups. About the detail that I mentioned earlier – chrome bar.
Also, if you head over to the DIG site, you will notice a few extra signature parts that he was riding at the time.
Moreover, Chase also rocks 2.10 tires in the back and 2.35 tires in the front. Something I was into in the past, but I like to have them both the same nowadays.
Slammed seat, two pegs (Animal Butcher's but WITHOUT the plastic sleeves) and 170mm cranks; that's what's up.
Vital bike check & riding (2013)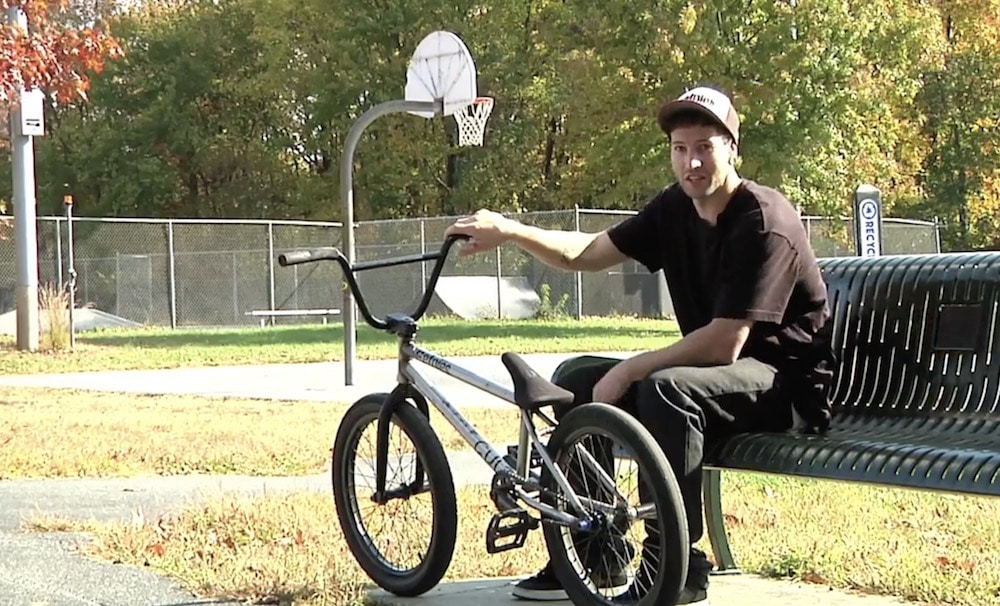 Since I was unable to embed Vital's video here (it does not work), I will let you visit their website to watch this awesome riding and bike check video.
What's extra special about Chase's setup is Ralph Sinisi's personal wheels that he's running.
How cool is that?
Along with the complete parts rundown, you also get some nice park clips at the beginning. We all know that whatever Chase touches, it's BUTTER SMOOTH – just like his frame and overall setup.
Was this article helpful?
Disclosure: The BMX Dude's content is free & reader-supported. I may earn a commission if you click & buy through my links. Your support helps me create the best content & make a difference. Thanks! 🤘