Are you ready to check the most recent Dan Lacey bike check?
Luckily, with all the parts revealed, you can now build yourself the same setup if you fancy, too.
For everyone who is familiar with Dan's riding, he or she knows that this dude likes to GO BIG. Even though he is very good at skatepark riding, Lacey's specialty is street.
He is especially down for pulling insanely massive 360s down enormous sets of stairs. Not just that, but you will also see Dan grid big rails at any time.
Dan is sponsored by Federal Bikes and Animal Bikes, so you can kind of expect what his bike check is all about.
His other sponsors are Monster Energy, Vans, Source BMX, Plants Basically (a JJ Palmere's supplement company), DUB and Raw Sport.
Dan Lacey Federal Bike Check 2023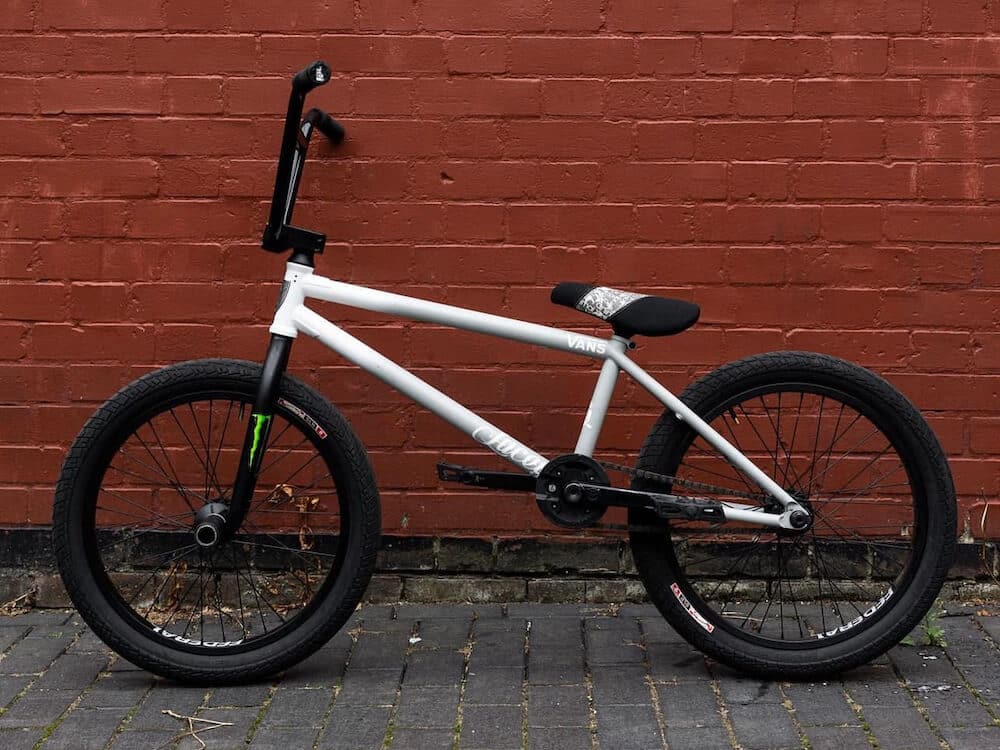 Frame: 20.75″ 2020 Federal Lacey frame
Forks: Federal Assault
Bar: Federal Lacey 8.75″
Stem: Federal Element front load BMX stem
Headset: Federal
Tires: Animal GLH
Front wheel: Federal Stance Pro front BMX wheel
Rear wheel: Federal Stance Cassette, LHD
Cranks: Federal Vice 2, 170mm (see more BMX cranks)
Sprocket: Federal Command BMX sprocket
Pedals: Federal Command (check the best plastic BMX pedals)
Pegs: Federal 4.5″ Plastic/Chromoly
Seat: Animal Cush Strip seat
Seat post: Federal Stump Pivotal
From Federal, Dan even has a few signature parts, like frame and bar. You can get the former in three different sizes, 20.5″, 20.75″ and 21″. Dan chooses the middle size.
GET PARTS DAN RIDES:
If you are looking for more BMX frames for street riding, I have a full list of the best alternatives.
As for the Lacey bar, it comes at 8.75″ rise, which is not the tallest, according to current BMX standards.
Many prefer 9″ (10-inch bars are actually becoming very popular) and higher but not Dan Lacey.
Moreover, Dan also favors a little shorter front-end, with a 22mm offset Federal Assault forks.
Instead of only mentioning Federal Bikes parts, he also goes with Animal Luv mid seat and GLH tires.
While I tried some tires already, I must say that Animal's GLHs are my favorite so far. I only wish they would make them in 2.4″.
Note: I also have a collection of the best Dan Lacey BMX videos to enjoy his burly street riding.
Do not forget to follow the man, Dan, on Instagram, as he has tons of good stuff going on regularly.
Featured photo by: Federal's official website.
Old Dan Lacey Bike Checks
2023 Source BMX bike check

Twenty minutes for a video bike check? That's what Dan and Van Homan cooked for Source BMX, and it's dope and in-depth.
Dan is one of those dudes who wants a bike he can trust 100%. And he doesn't mind a little extra weight just to be firmly confident in the parts he rides. Fun fact: Dan isn't a fan of hollow products.
Hey, those GIANT 360s put a lot of stress on the parts!
From frame, forks and bars to stem, grips, cranks and all the rest in between, Dan and Van touch on everything for your viewing pleasure.
Dan's 2nd 2022 bike setup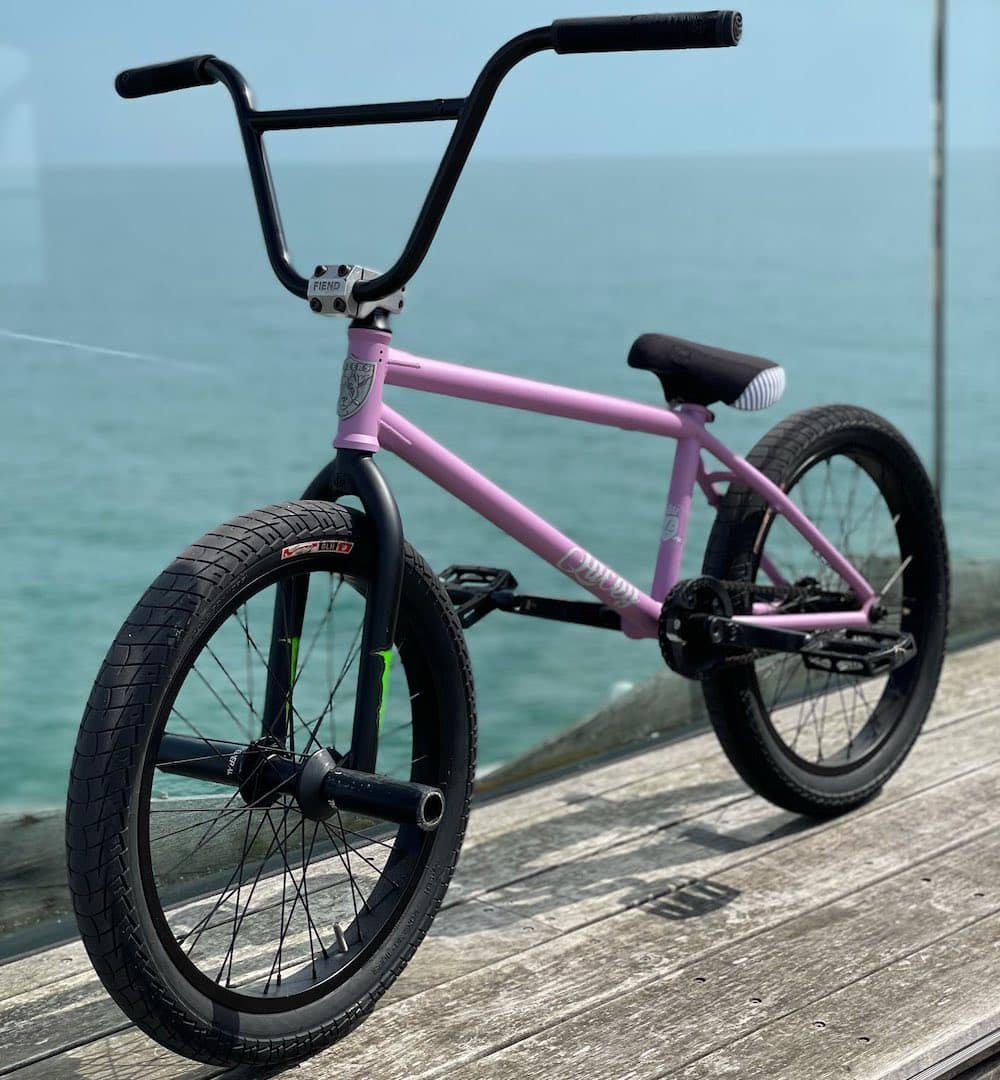 Dan's 1st 2022 bike setup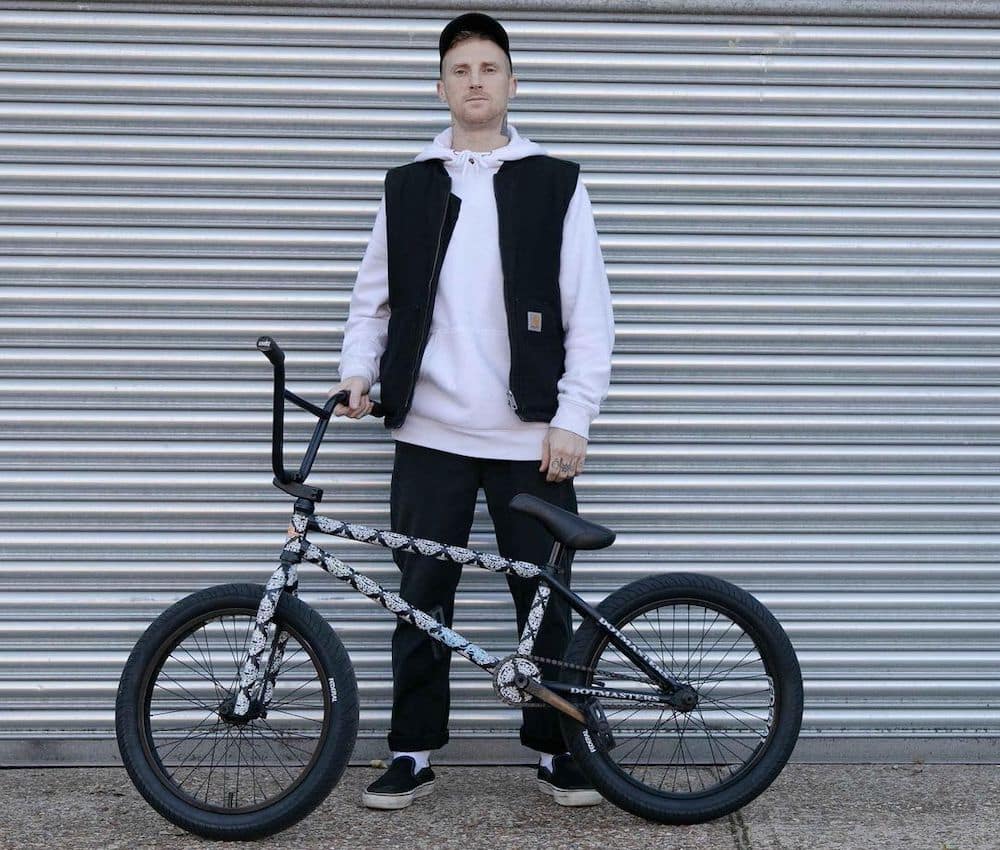 Dan's ride from 2018

In this video bike check from Ride BMX, you will learn all about Dan's ride and some other stuff.
For instance, three pegs are more than enough for Dan. If he rides four, his back foot is touching the peg and that feels super uncomfortable for him.
Also, he says he has the front bar/stem setup pretty much the same since he started riding BMX. But the bar has gotten just a little taller.
Still, Dan is not really a fan of 10″ bars – you will hear it from him personally in the video above. Last but not least, Dan prefers a cassette rear hub over a freecoaster hub all day.
Dan Lacey's Federal setup (2013)

I can't believe this is already so old. I only remember it so well because I watched this Dan Lacey bike check video primarily for the riding.
Even though just a few clips, even to this day, they are still pretty heavy. But I like Dan's overall style of riding, whether from several years back or today.
Dan runs you through his entire setup for Alli Sports, showcasing you his Federal/Cinema/Animal bike.
Also, if you ever wondered if Dan ever tried a 21″ top tube – he did, but he likes 20.75″ more.
Here, Dan even mentions that he prefers Vans Half Cab shoes and Stance socks.
I cannot tell if anything changed about the socks, but he definitely transitioned to slip-ons.
Chain Reaction bike check (2011)

This is somewhat history here. Not really, but it's almost ridiculous to think that this is from 2011.
The entire video emphasizes Dan's Federal Lacey bike with a quick appearance from the man himself at the end (drinking English tea?).
What you will notice is that Dan has a signature frame and handlebar from Federal for a very long time.
What's interesting is they are improving quality-wise but not that drastically geometry-wise, actually.
Sure, his handlebar is now higher and the frame has some modifications to it, but that's about it.
Was this article helpful?
Disclosure: The BMX Dude's content is free & reader-supported. I may earn a commission if you click & buy through my links. Your support helps me create the best content & make a difference. Thanks! 🤘