Are you seeking the current Brett Silva bike check?
As a Sunday Bikes and Odyssey rider, you know his bike is solid AF for his burly riding.
And because Brett is a taller rider, he prefers the 21.25″ frame version.
He also has his signature BRETT bars and a signature pivotal BMX seat – both from Sunday.
Surprisingly, his handlebar isn't the highest (9.25″ rise), but Brett does run a top load BMX stem to keep the front end taller.
Brett Silva Sunday & Odyssey Bike Check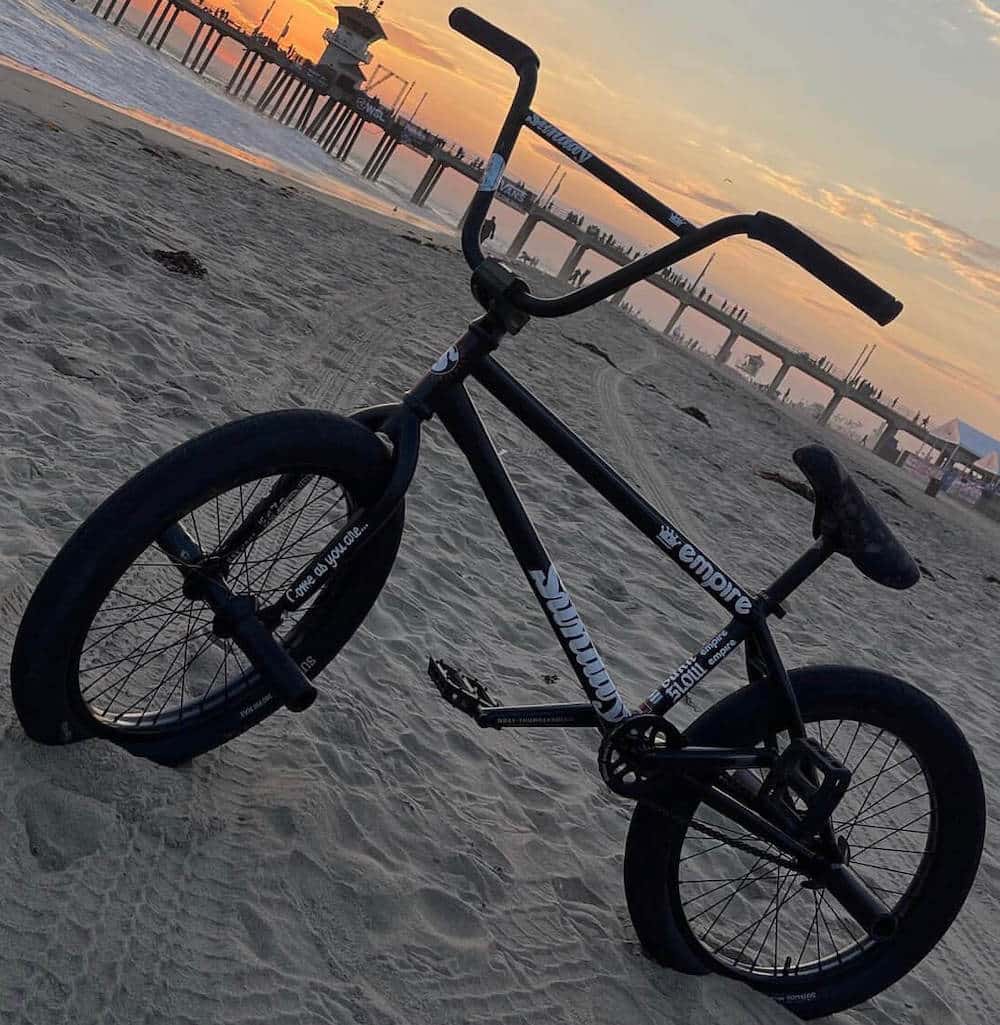 Frame: Sunday Soundwave frame
Bar: Sunday BRETT bars
Stem: Odyssey BROC top load stem
Fork: Sunday Darkwave forks
Grips: Odyssey TRAVIS grips
Bar Ends: Odyssey Par Ends
Chain: Odyssey Bluebird, half Link chain
Seat: Sunday Brett Bleach canvas seat
Seat Post: Sunday pivotal seat post
Cranks: Odyssey Thunderbolt cranks
Pedals: Odyssey Twisted Pro PC plastic BMX pedals
Sprocket: Sunday Knox V2 guarded BMX sprocket
Front Wheel: GSport Elite front BMX wheel
Rear Wheel: GSport Elite CSST rear BMX wheel
Tires: Sunday Street Sweeper V2 tires
Pegs: Sunday Seeley plastic BMX pegs
Yo Brett, that's a rad bike!
By the way: Brett's height is 6′, that's why the larger frame.
GET PARTS BRETT RIDES:
Note: I'm sure you'll also want to watch the best Brett Silva BMX videos because of his original and burly riding style.
Go and follow Brett on Instagram for regular riding and non-riding content.
Featured photo by: Brett's IG.
Old Brett Silva Bike Checks
1. Soundwave Bike Check (2022)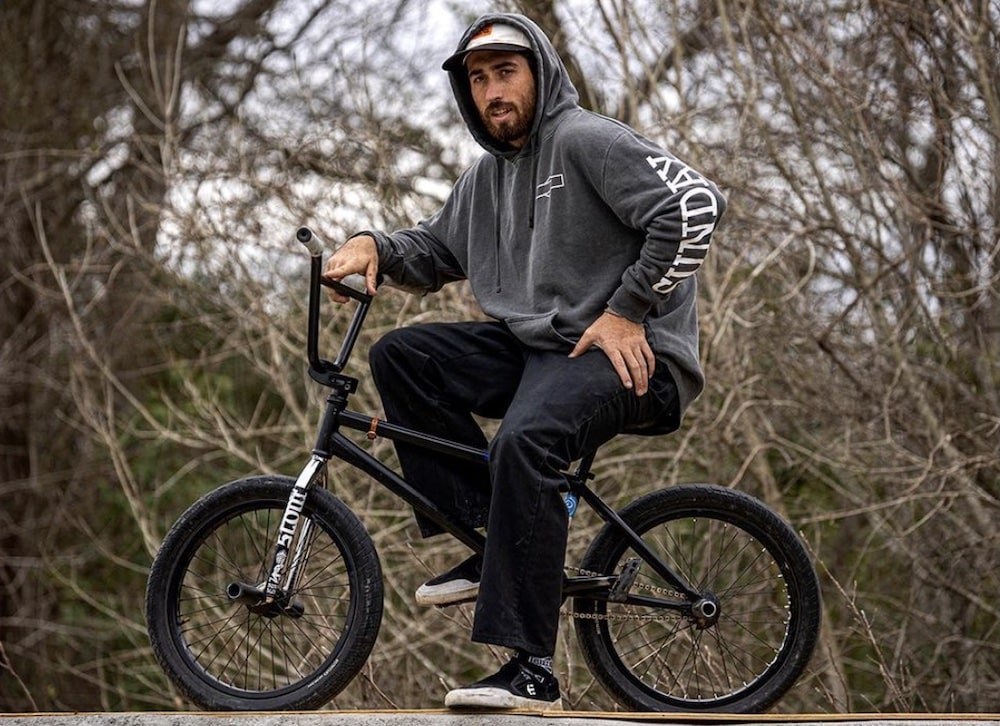 Soundwave from Sunday is definitely Brett's favorite frame, and he usually rocks it in a 21.25″ top tube length.
This is the version he put together earlier in 2022, and it looks really awesome with chrome Darkwave BMX forks.
Brett also had his (then) signature prototype BRETT bars, Travis Hughes signature BMX grips and the indestructible GSport front and rear wheelsets.
Don't miss checking the rest of the images and parts on Sunday.
2. Darkwave Bike Check (2020)

For the 2020 edition, Brett decided to go with Broc Raiford's signature Darkwave frame in 21.25″.
At the time, Brett Silva was doing it for Merritt, so you can see a bunch of goodies from the brand, including the absolutely massive (2.5″) Brandon Begin signature BMX tires.
Brett also encourages everyone to have a fist full of seat post sticking out.
He also has the Merritt Battle BMX cranks in 165mm because it makes him feel "nice and centered over the bike."
3. Soundwave Bike Check (2019)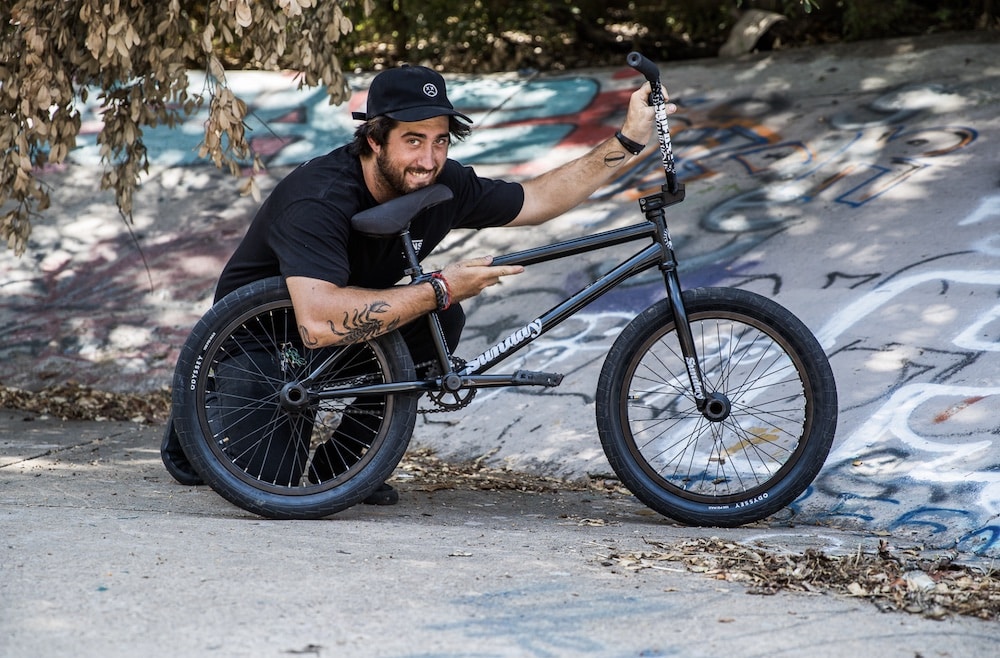 The all-black bike is and always will be my favorite! And this Brett Silva bike check is epic.
It features the Sunday frame, Soundwave, Nightshift forks and bar, Tom Dugan signature stem and and a black pivotal seat.
Almost all the other parts are from Odyssey except for his wheelsets (GSport).
Full parts list and some nice bike shots over on Sunday Bikes.
4. Soundwave Bike Check (2018)

Brett says that the Sunday Soundwave is hands down the best frame in BMX. I haven't tried it yet but it looks solid.
And if it holds Brett, then it'll hold everyone!
Brett also picked Mike Aitken's signature tires and Aaron Ross's stem and switched from 175mm to 170mm Tunderbold cranks.
Brett was also riding a freecoaster hub in the past, but he's now back on a cassette hub.
5. Soundwave Bike Check (2016)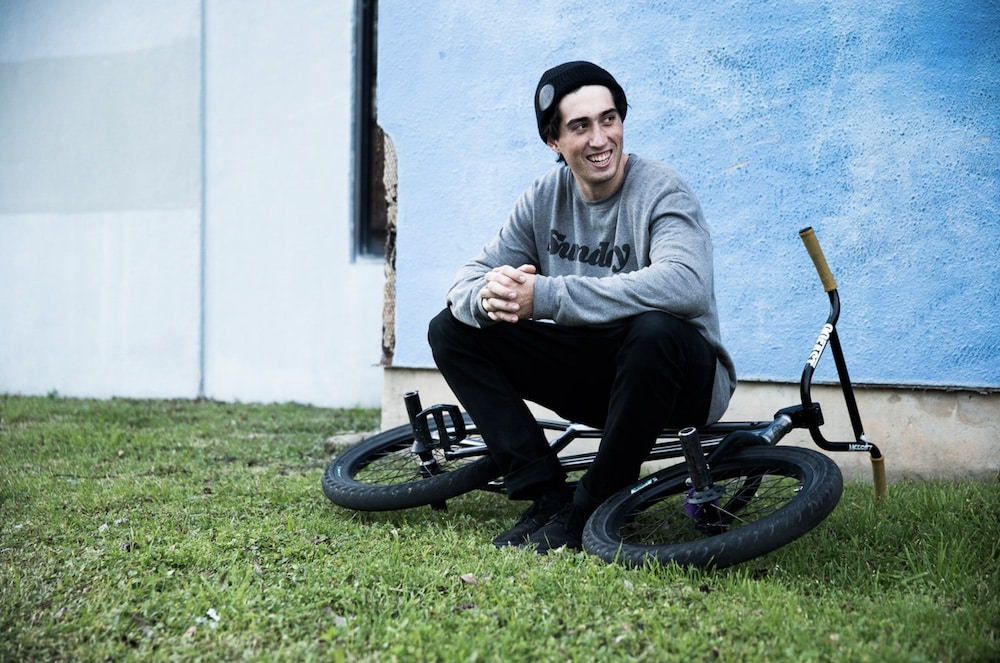 I always had a thing for chrome and silver parts but never had the balls to actually use them on my bike. I cannot go beyond black.
But Brett does, and that's why I like his bike check from 2016 so much.
Silver frame with black parts and gum grips – that's what's up!
By the way, the grips are Charlie Crumlish's Crosscheck grips from Merritt.
Also, there's one detail that you don't see too often, which is Merritt's purple tennis ball.
Take a peek at this solid build on Sunday's official website.
6. Soundwave Bike Check (2015)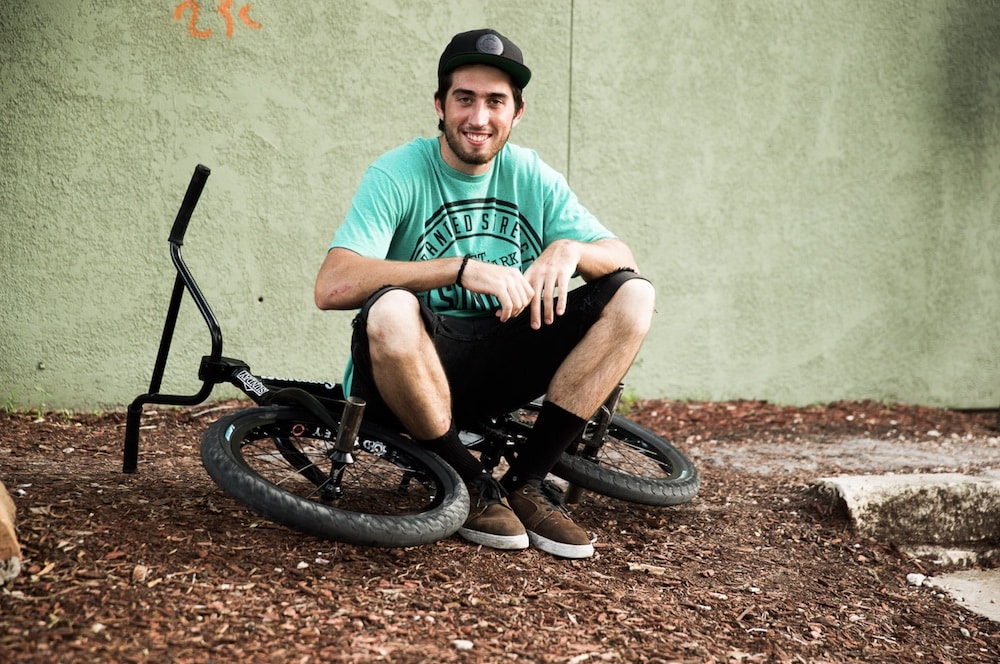 Sunday always treats us with great bike check; this one from 2015 is no different.
Even though this is considered an old bike check, it still looks very fresh.
Brett Silva had a Sunday Soundwave frame in 2015, just that he was rocking the 21″ version.
I started with a shorter frame, too, but figured out that a longer one suits me much better.
Brett also has Sunday Octave forks, Merritt Justin Care stem, Odyssey Thunderbold cranks and Shadow half link chain.
Check more here.
Was this article helpful?
Disclosure: The BMX Dude's content is free & reader-supported. I may earn a commission if you click & buy through my links. Your support helps me create the best content & make a difference. Thanks! 🤘