Since so many asked, here it is, the Anthony Panza bike check.
As a Cult BMX pro Anthony runs an all-Cult bike setup.
This dude's been winning the online game for a long time (offline, too)!
I'm a big fan of everything Anthony does through Instagram, YouTube, clothing, and other projects.
Note: Anthony hates filming bike checks, but he does it since so many people are asking to do it. (He prefers filming funny videos.)
Anthony Panza Cult Bike Check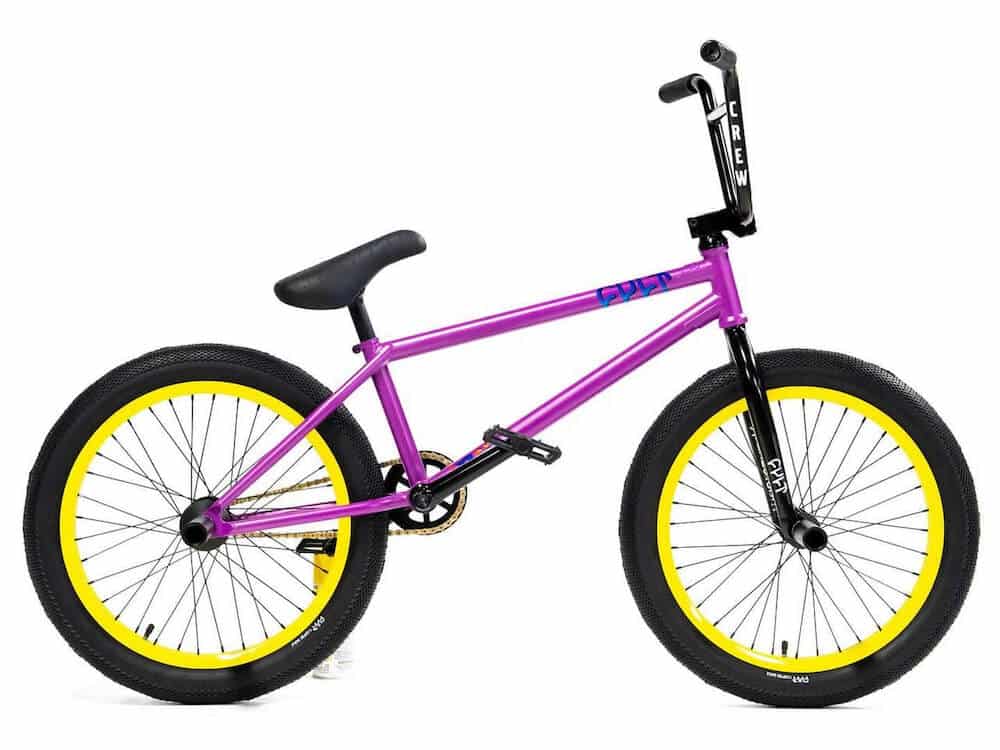 Frame: 2-Short signature Cult frame (you can get it here)
Bar: Cult Crew 9″
Stem: Cult V3 Salvation BMX top load stem
Headset: Cult BMX headset
Fork: Cult Sect BMX forks
Grips: Cult Sean Ricany grips
Seat: Cult BMX seat
Seat Post: Cult pivotal seat post
Cranks: Cult Chase Hawk 165mm cranks
Pedals: Cult Dak plastic pedals
Sprocket: Cult Dakota Roche 28t sprocket
Bottom Bracket: Cult
Chain: Cult half link chain
Pegs: Cult Butter pegs 4.5″
Wheels: Cult completes
Tires: Cult X Vans (Anthony rides 50-60 PSI)
GET PARTS ANTHONY RIDES:
Don't miss following Anthony on Instagram for all the amazing and gnarly stuff he does.
Featured photo by: Austin Prendergast.
Old Anthony Panza Bike Checks
1. 2022 Bike Check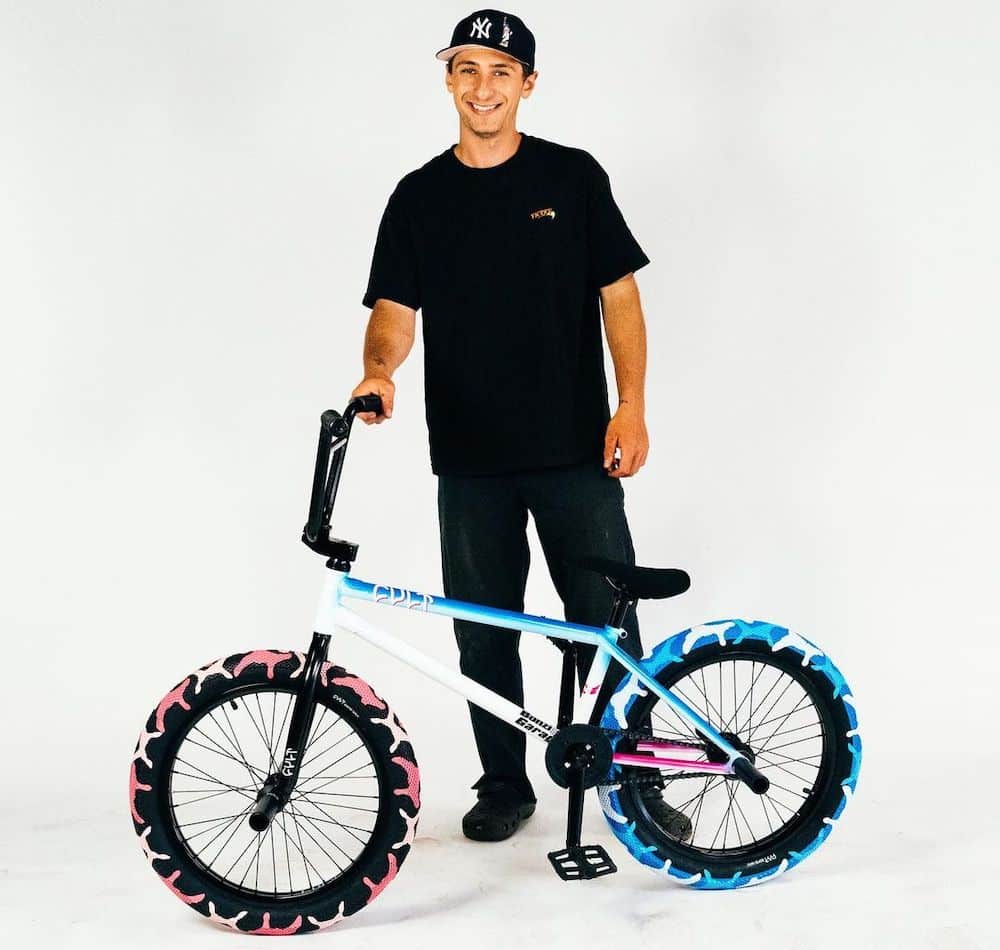 2. 2019 Bike Check

I won't talk too much about this one because I wrote down the entire parts list above.
However, I need to mention that the entire field's lights went out just before announcing the last two parts on his bike. Timing.
3. 2018 Bike Check

Along with a full bike overview, Anthony also answers all sorts of questions at the end.
Yes, that's why this one is so long – it's not the bike check itself.
Don't get too excited like I did.
It's cool hearing Panza talk about what he was doing before YouTube. (Find out in the video.) Would he ever stop doing YT?
4. 2016 Bike Check

During his visit at Woodward West, Anthony also managed to sneak in this bike check and many riding clips.
While his more recent bikes are all-Cult, this one also mixes some Odyssey parts.
Note: Anthony mentions that his bike was stolen just a month before the trip, but Cult and Odyssey legends helped him with a fresh whip.
5. 2015 Bike Check

This one isn't as exciting as the other Anthony Panza bike checks from this list, but I still wanted to add it because it's from 2015.
And there's a super smooth hop tailwhip that ends it, making everything look butter smooth.
Was this article helpful?
Disclosure: The BMX Dude's content is free & reader-supported. I may earn a commission if you click & buy through my links. Your support helps me create the best content & make a difference. Thanks! 🤘