Shall we take a peek at the recent Bruno Hoffmann bike check?
Bruno is doing it for Federal and Eclat, so that's the mixture of parts you can expect.
Not just that, but he also has a bunch of signature parts on there.
From signature Federal frame and bar to signature Eclat grips and tires.
Moreover, his bike is technical but not too technical because we all know that Bruno likes to ride giant spots where a bit of extra stability is necessary.
Are you ready?
Bruno Hoffmann Federal & Eclat Bike Check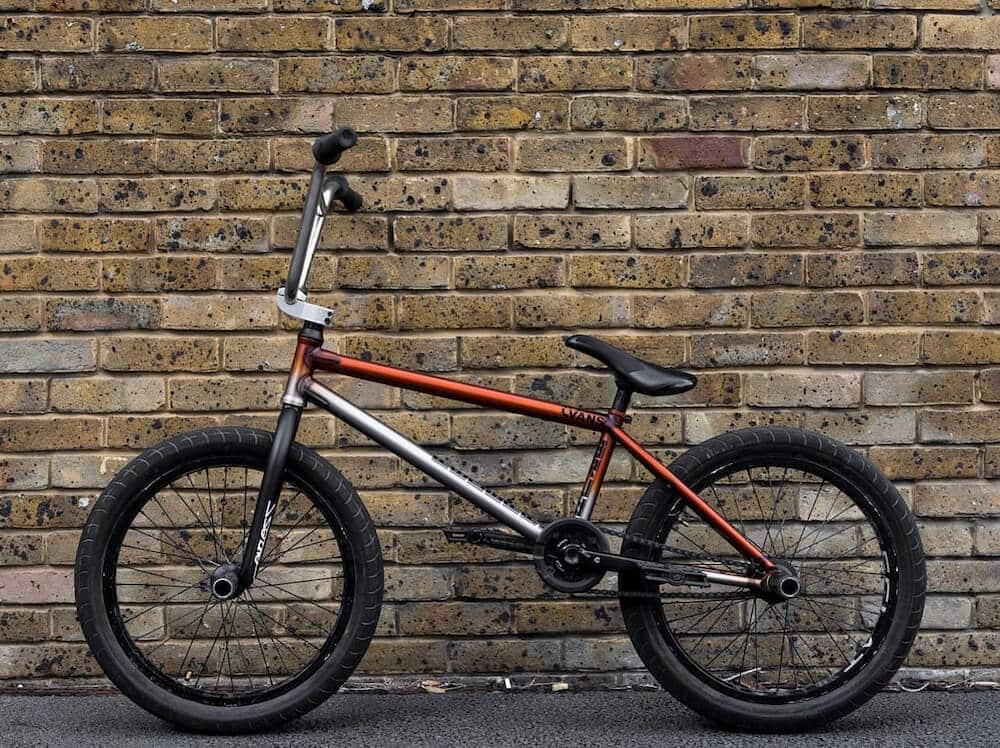 Frame: Federal Bruno frame (the burnt orange and raw is SICK!)
Bar: Federal Bruno bar
Stem: Federal Session top load BMX stem
Fork: Federal Assault forks
Grips: Eclat Bruno BMX grips
Chain: Federal half link chain
Seat: Eclat Bios pivotal seat
Seat Post: Federal pivotal BMX seat post
Cranks: Eclat Spire BMX cranks
Pedals: Eclat Centric plastic pedals
Sprocket: Eclat Elevate Guard BMX sprocket
Front Wheel: Eclat Bondi front wheel
Rear Wheel: Eclat Bondi freecoaster wheel
Tires: Eclat Predator tires
Pegs: Federal 4.5″ plastic BMX pegs
This thing looks REALLY dialed!
GET PARTS BRUNO RIDES:
Note: I'm sure you're also interested in watching the best Bruno Hoffmann BMX videos because they're insane.
Show Bruno some love and follow him on Instagram for a regular dose of technical bike riding.
Featured photo by: Bruno's IG.
Old Bruno Hoffmann Bike Checks
1. Bruno Hoffmann 2020 Bike Check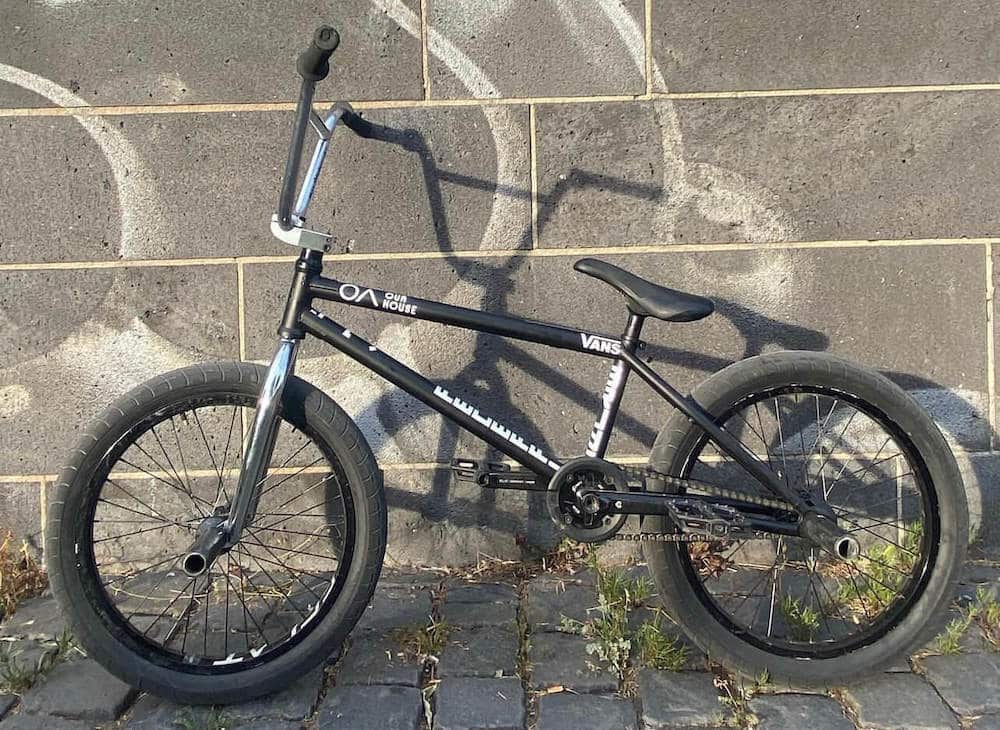 2. Federal (2020)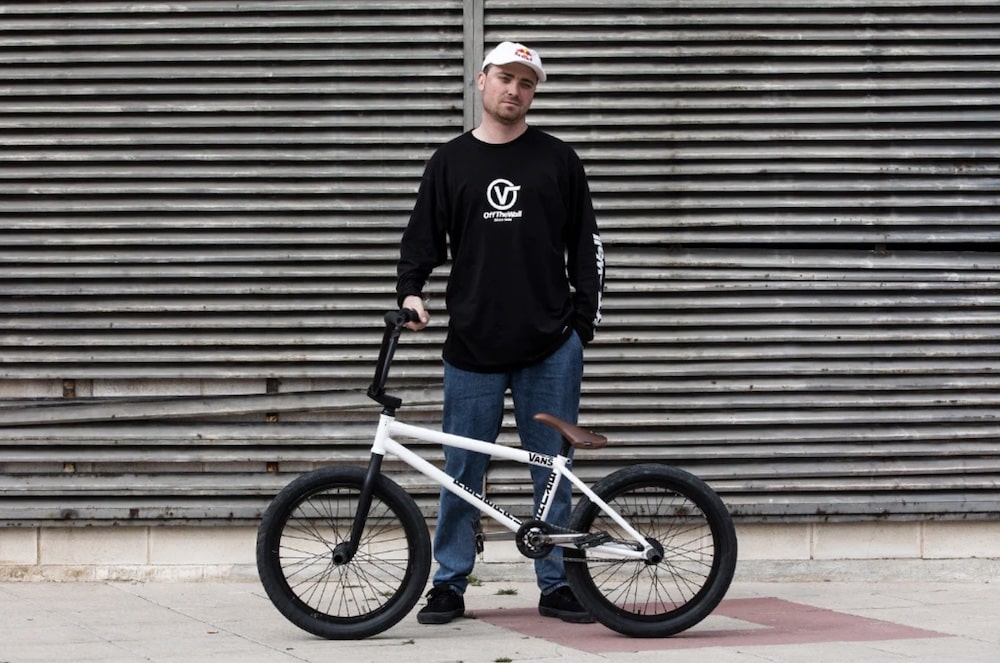 White frame, black parts and brown BMX seat, anyone? This machine looks rad!
Bruno's signature Federal frame mixed with the Assault fork, Eclat Spire cranks, AK sprocket and his signature Predator BMX tires.
Go and check the rest of the (beautiful close-up) photos and parts Bruno rode in 2020 on Federal.
My favorite part? Must be the carbon spacer.
3. Federal (2019)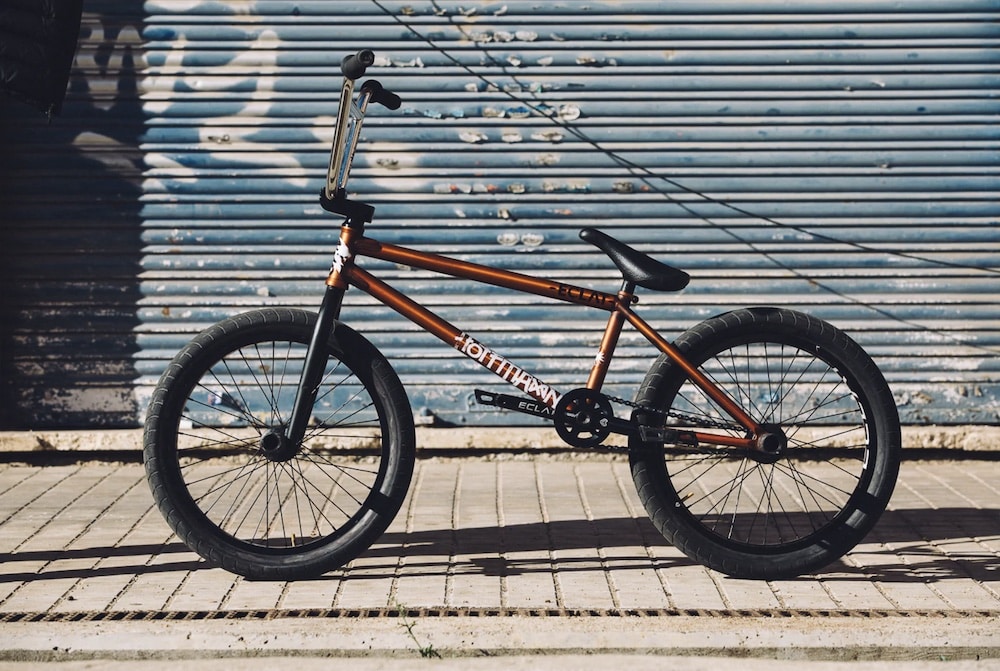 Bruno is know for having fresh bike setups and this one from 2019 is no different.
The matte clear burnt orange frame color is amazing. He also went with his signature bar in chrome (for detailing) but kept the remaining parts black.
Hoffmann was also rocking Eclat's complete rear wheel and Federal complete front BMX wheel.
Get more from this rad-looking bike on Federal's official website.
4. What I Ride (2018)

Although his current bike looks really dope, I must say that this one is probably my favorite to date.
It feature's Bruno's signature frame in raw and all the other parts in black. Bruno also says that he never had a raw bike before, so he was that more stoked about it.
Also, Burno rides 21″ top tube length.
The forks he was riding were Federal prototypes, which are now known as the Assault BMX forks.
5. Alli Sports (2013)

"Black and chrome, I like it." – Bruno Hoffmann
In between having a dope session at this classic skate plaza, Bruno sat in front of the camera to talk about his bike for Alli Sports.
Back then, Bruno wasn't yet on Eclat, so except for the Federal parts, he rode a mixture of Cinema, Subrosa, Odyssey, Cult, and other parts.
What you'll notice is that he was riding one Cult and one Odyssey plastic BMX pedal.
Why? Because he wasn't able to take off the Odyssey one.
6. Woozy BMX (2010)

Let's take it all the way back to 2010 when Woozy caught up with Bruno Hoffmann to do a video bike check.
Not just that, but they also shot many great riding clips that go along OH SO well.
This was the time when Bruno was on WeThePeople and Eclat, so that's what this bike is all about.
While Bruno is riding a 21″ frame nowadays, he was rocking a 20.75″ in 2010.
I also started with a lot shorter frame (20.5″) but am now riding a 21.6″ frame, and it feels the best!
This was also the time when Bruno was still rocking the cassette BMX hub, but we all know he switched to a freecoaster hub.
Was this article helpful?
Disclosure: The BMX Dude's content is free & reader-supported. I may earn a commission if you click & buy through my links. Your support helps me create the best content & make a difference. Thanks! 🤘