Do you want to see the most recent Kevin Peraza bike check?
The style and tricks king that can ride everything has an all-around setup that looks very modern-street oriented.
I'm a MASSIVE Peraza fan!
KP's riding style and clothing changed quite a bit over the years.
He's now doing it with four pegs, without brakes, with baggy pants, but he always wore a BMX helmet.
Let's check his Mongoose and Demolition setup that has a bunch of signature parts on it.
Kevin Peraza Mongoose & Demolition Bike Check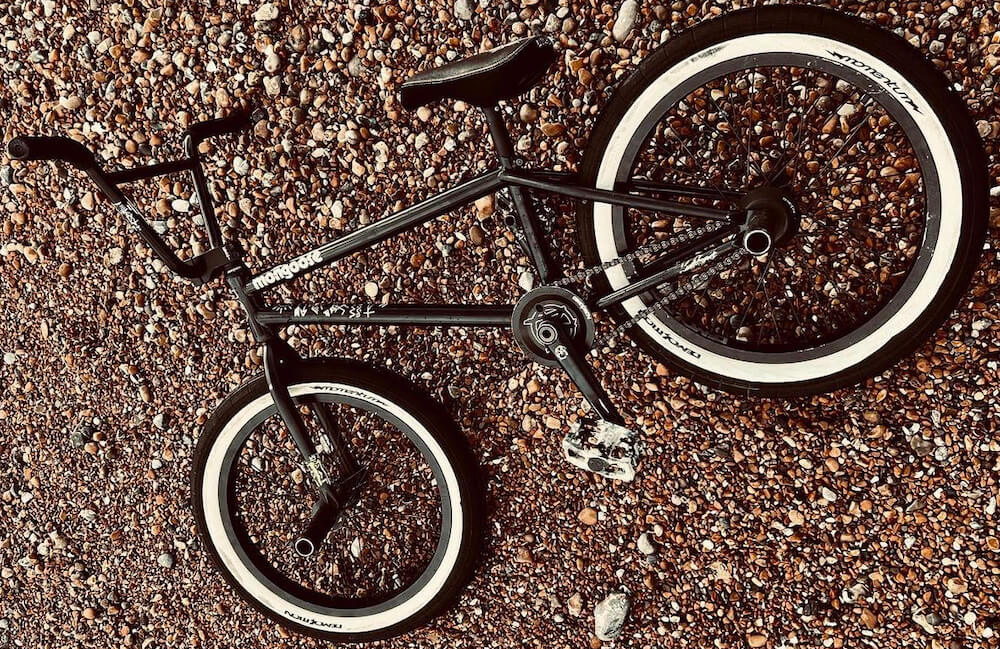 Frame: Mongoose La Familia frame
Bar: Demoliton Kevin Peraza bars
Stem: Demoliton Kevin Peraza front load stem
Fork: Demoliton KP BMX forks
Headset: Demoliton V2 BMX headset
Grips: Cult Ricany grip
Seat: Demoliton Kevin Peraza seat
Seat Post: Demoliton pivotal post
Cranks: Demoliton Markit BMX cranks
Pedals: Demoliton Trooper plastic BMX pedals
Sprocket: Demoliton Markit guard BMX sprocket
Front Wheel: Whistler ProPlus Front front BMX wheel
Rear Wheel: Demoliton RotatoR V4 ProPlus freecoaster wheel
Tires: Demoliton Momentum BMX tires
Pegs: Cult Butter plastic BMX pegs
GET PARTS KEVIN RIDES:
Note: Don't miss my collection of the best Kevin Peraza BMX videos.
Go and follow Kevin on Instagram, where he publishes a lot of BMX and lifestyle content.
Featured photo by: Jeff Zielinski.
Old Kevin Peraza Bike Checks
FatBMX (2019)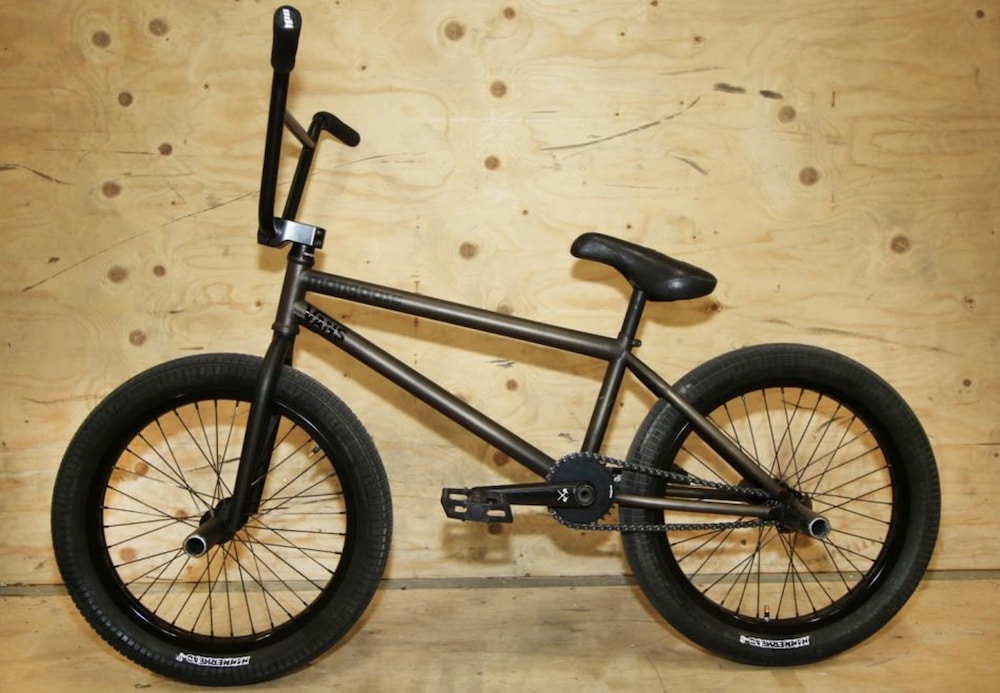 Kevin had a pretty mixed bike setup back in 2019, still rocking other brands' products besides Mongoose and Demolition.
But he already had the La Familia signature frame along with testing signature prototype Demolition bars and front load BMX stem.
KP was also rocking BSD's half link chain, Sean Ricany's signature Cult grips and GSport's Rollcage BMX rims.
Check full bike on FatBMX.
BMX.com (2017)

Surprisingly Kevin had a lot more Demolition parts in 2017 than in 2019, but that's not why we're here to discuss why.
KP had an epic purple La Familia frame with chrome bars and all-black everything else.
Kevin also chats about designing his signature frame, custom modifications, how frequently he puts together a new setup, the oldest part, and more.
Head over to BMX.com for more photos, parts list and interview.
Dew Tour Setup (2013)

This is something completely different from what we're seeing today: brakes, no pages. KP was also riding skinny pants back in the days but is now rocking (mostly) Vans authentic chinos.
Brakes or no brakes, pegs or no pages, this bike still looks EPIC.
What's pretty interesting is that Kevin used to put a random color BMX spoke in his wheel, which is something I find very unique.
He also snapped the fat Demolition X Markit BMX seat, but KP took the cover off and put it on a slim seat with his dad.
So. Cool.
Was this article helpful?
Disclosure: The BMX Dude's content is free & reader-supported. I may earn a commission if you click & buy through my links. Your support helps me create the best content & make a difference. Thanks! 🤘