Are you down to enjoy the best Cory Nastazio BMX videos and biography?
He is in his 40s, and this dude is still on absolute fire. The. Best.
Cory was born on May 11th, 1978, in Flushing, Queens, has two sons (Trey and London) and there's no sign of stopping for him.
Cory always was a big character, and even if he's slowing (maturing?) down – HIS RIDING'S NOT.
His rich BMX career is full of successes, X Games competitions (one silver medal), radio and TV appearances, you name it!
Cory Nastazio Bike Check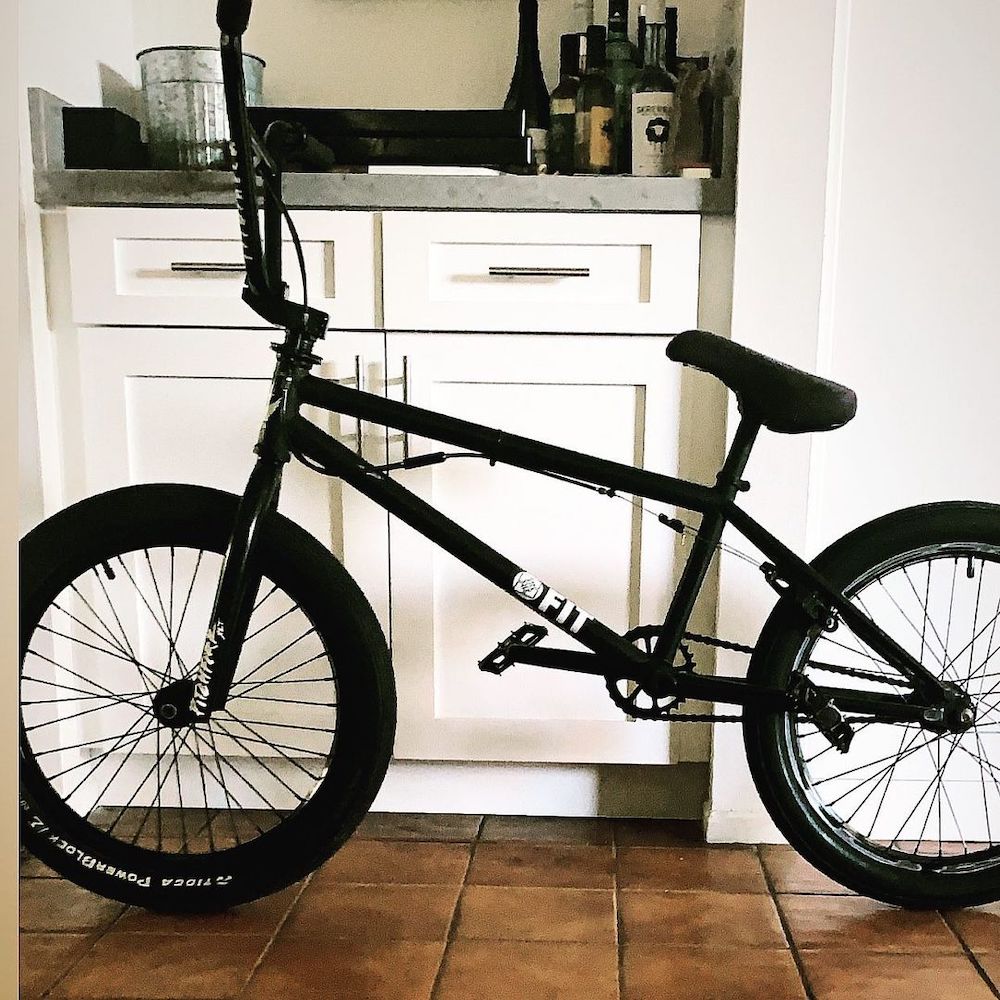 Moreover, Cory is also a member of Vans Shoes, S&M and Rockstar teams for a very long time.
Let the Nasty show begin!
Since he calls himself a Trails Dude, you better not miss other best-of collections from dudes enjoying riding trails:
Do not forget to follow Cory's on Instagram for tons of shredding and other goodies.
Featured photo by: Cory's IG.
Best Cory Nastazio BMX Videos
1. Channeled

Whenever there's new Cory material, you do one thing and one thing only – YOU WATCH IT.
And I don't care if you are a street rider, a park rider or a flatlander, Nasty's riding deserves our attention for one good reason: Because it's epic.
While there are a few old clips in this one to get the hype going, all the attention is on the new clips where Cory pulls tons of amazing stunts.
But I must say that the 360 euro table to regular table is one of the most fantastic things.
Yup, I'm going to watch this one again – and then probably one more time. Enjoy.
2. Cory's signature Metal Eagle complete

This is SICK!
Cory keeps killing it on the trails at 44; there's no sign of stopping for him.
What's even better, Fit just dropped this awesome promotional video for Nasty's signature Metal Eagle complete BMX bike.
Cory: "Having a signature bike is a dream come true. Honestly, I'm 44 years old now, and I can die happy."
While you get a nice close-up view of the all-black trail machine, Cory also nails some solid moves at the trails.
Even though I'm not into trails and have never been, Cory inspires me. To many more years of shredding!
3. Addicted 2014

Here is Cory Nastazio's year-end video from 2014. There's just something so satisfying about watching Nasty ride his trails.
Whether it's massive over-clicked turndowns, 360 tables, or backflip barspins, Cory absolutely shreds in a league of his own.
And you know that Cory rides like this regularly, so this could have been filmed on any day.
This video is an awesome entry into the story of Cory Nastazio.
One-handed superman and a front flip?!
This is such a good edit and a MUST-WATCH for anyone who is a fan of Cory.
4. A day in the life of Cory Nastazio

He starts with some coffee and surfing. Cory explains how surfing helps him ride and looks like he's having a blast.
We see Cory's Harley on the way to a visit to Haro where he looks to pick up a road bike.
After a quick road bike session, Cory gets in a quick pool BMX session followed by a workout and some grilling.
This is a PRETTY eventful but seemingly chill day that is definitely entertaining to follow so hit play and check it out!
5. East Coast trails trip with Cory & Tyler

Cory Nastazio is about as legendary as it gets in the BMX world.
And the fact that he has all of these relatively recent videos even after a full contest career years ago is incredible in itself.
Here is a split video between Nasty and Tyler Trueman riding some East Coast Trails.
There are 6 different sets of trails in this one including the also legendary Posh and Catty Woods!
The trails are labeled throughout the video so you can get an idea of which is which.
The vibe to this one with the riding and song is awesome and you already know that both of these guys absolutely SHRED!
6. Cory and his backyard jumps

Cory Nastazio has been such a staple and legendary figure in BMX throughout the years, so he has had a rich history of videos like this one from 2011.
This video is from AlliSports and features Cory showing off his backyard BMX jumps in Tehachapi, California.
We get the back story behind the jumps as well as a look at Cory's "science project" 8-Mile.
After this, there is a quick bit of riding while also getting into hearing more INSIGHT into Cory's life as far as mindset and working out goes.
Then, we take a trip to Woodward before rounding out the video with some dirt riding and contest footage.
7. Unclicked Podcast interview

In late 2020, Cory Nastazio was a guest on the Unclicked Podcast with Ryan Fudger and Dennis Enarson.
Any interview with Nasty is an entertaining one and this is no exception.
Cory is such a legendary person and he has so much CHARISMA that it's hard not to get immediately engrossed into something like this.
He also has so many stories from throughout the years in BMX that it's almost impossible not to be entertained.
They talk about a huge range of topics such as money, tv shows, and being "a 42-year-old who's still getting paid to ride a bike."
Was this article helpful?
Disclosure: The BMX Dude's content is free & reader-supported. I may earn a commission if you click & buy through my links. Your support helps me create the best content & make a difference. Thanks! 🤘