Are you down to take a peek at the current Julian Arteaga bike check?
After investigating the web to create this collection, I was surprised by how few bike checks Julian has done to date.
And he's been around for quite some time. But that's all right.
Why?
Because after you're done checking his bike, treat yourself to the best Julian BMX videos and enjoy his amazing, tech-inspired riding.
Julian Arteaga Sunday Bike Check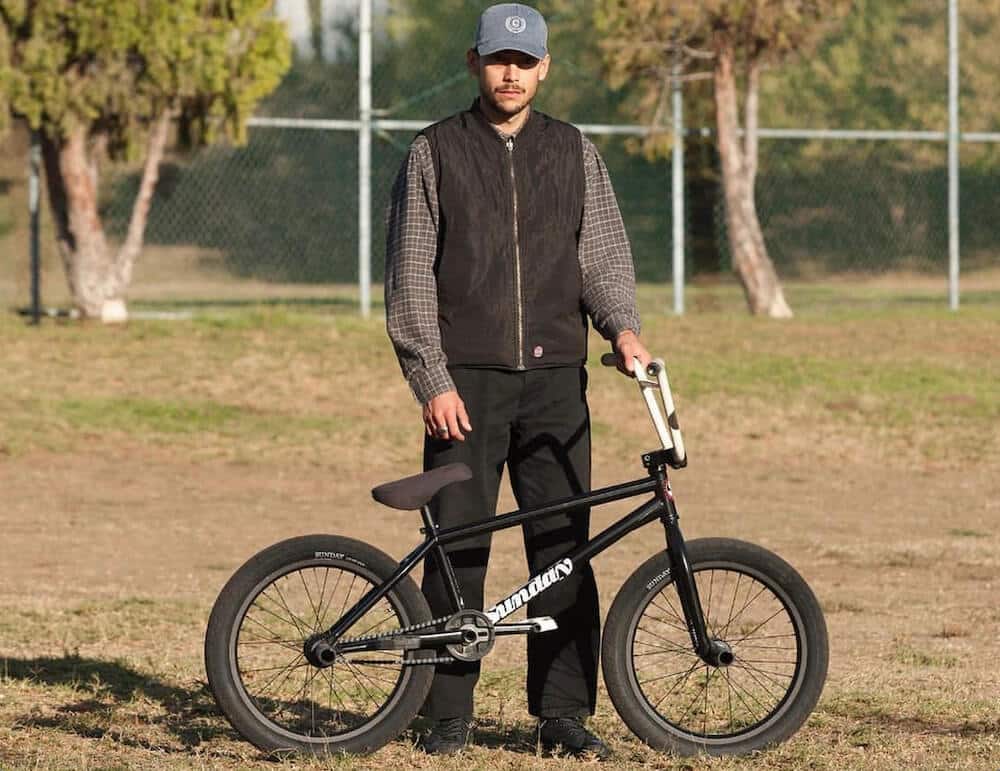 Frame: Sunday Soundwave 21″
Stem: Odyssey CFL3 BMX front load stem
Fork: Sunday Darkwave BMX forks
Bar: Sunday Brett bars
Cranks: Odyssey Thunderbolt cranks, 170mm
Pedals: Odyssey OG PC plastic pedals
Tires: Sunday Current, 2.40″ tires
Pegs: Sunday Seeley 4.75″ plastic BMX pegs
GET PARTS JULIAN RIDES:
And, do not forget to follow Julian on Instagram.
Featured photo by: Aaron Ross.
Old Julian Arteaga Bike Checks
Eclat bike check (2021)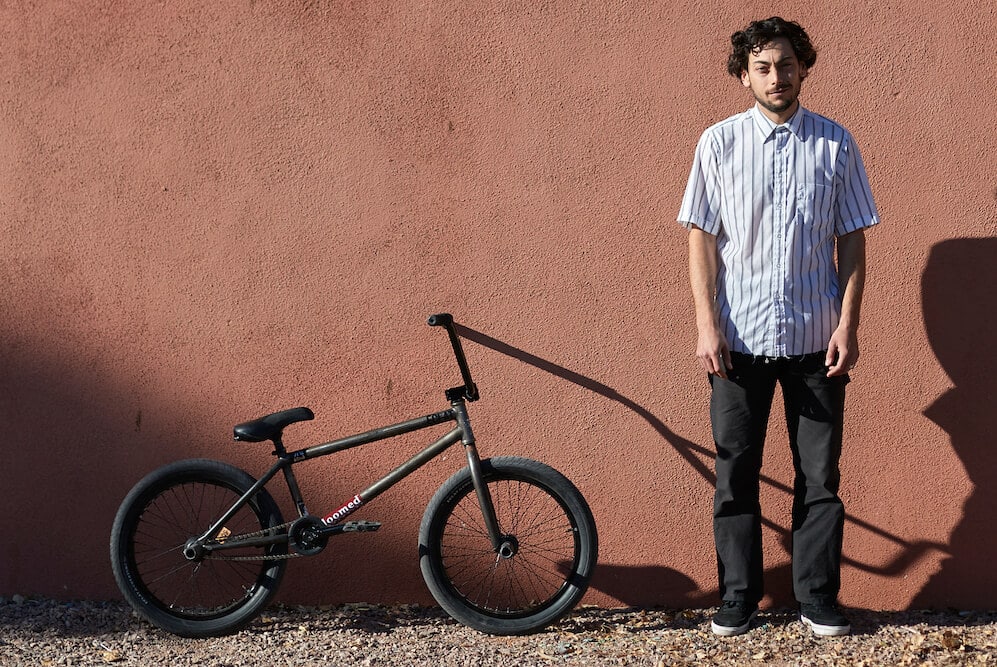 Frame: Sunday Nightshift 21″
Stem: Wethepeople Logic BMX front load stem
Fork: Sunday Darkwave forks
Bar: Eclat Chocolate bars
Cranks: Eclat Onyx cranks, 165mm
Pedals: Eclat Contra plastic pedals
Tires: Eclat Creature, 2.40″ (Felix Prangenberg's signature)
Pegs: Eclat Venom 4.5″ plastic BMX pegs
What Julian did with his frame, color-wise, looks really cool. Make it RAW, baby!
You can check the full parts list and photos on Eclat.
Sunday bike check (2016)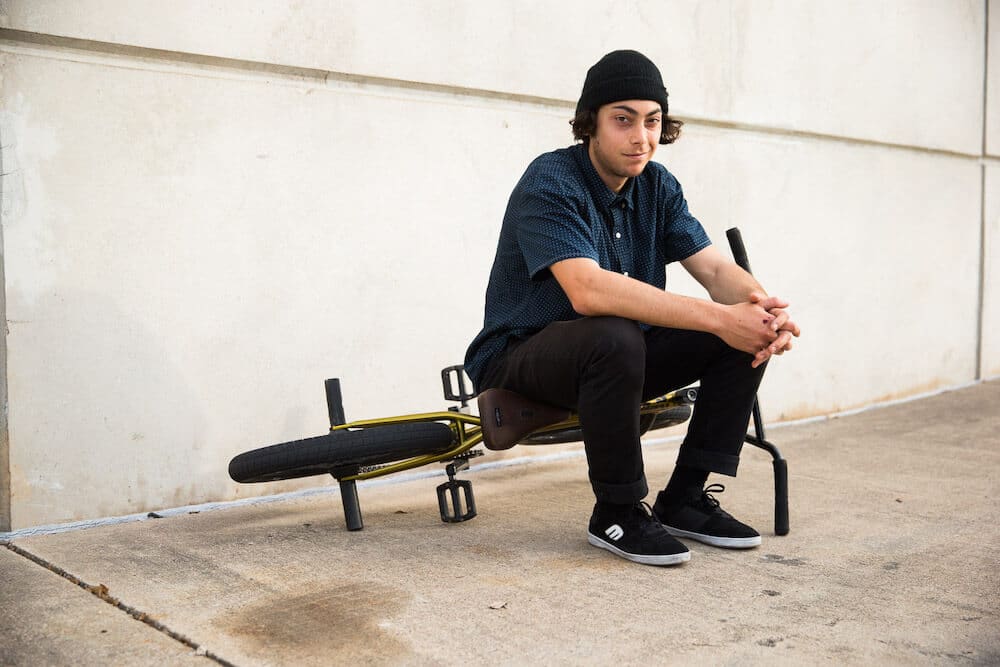 Julian's bike was a Sunday and Eclat mix back in 2016, too. But he had longer cranks, a top load stem, higher rise bar and Sunday Motoross frame in 21″. Also, he had slimmer, Sunday Current 2.25″ BMX tires.
The trans gold color looks really dope! (And this comes from a dude who likes all-black – all the time.)
Don't miss checking the parts he rode and some nice close-up shots of the bike on Sunday.
Was this article helpful?
Disclosure: The BMX Dude's content is free & reader-supported. I may earn a commission if you click & buy through my links. Your support helps me create the best content & make a difference. Thanks! 🤘