Do you want to take a peek at the most recent Jake Seeley bike check?
Jake's bikes are always unique and original-looking, especially regarding color selection.
You won't really see a one-color Jake bike these days.
He always picks some wild combinations that work so well together and fit his riding style 100%.
Jake also has a bunch of signature parts through Sunday, like frame, tire, peg, seat and grip.
All these parts usually come in special colors to add an individual touch to the bike a lot easier.
Jake Seeley Bike 2022 Sunday & Odyssey Bike Check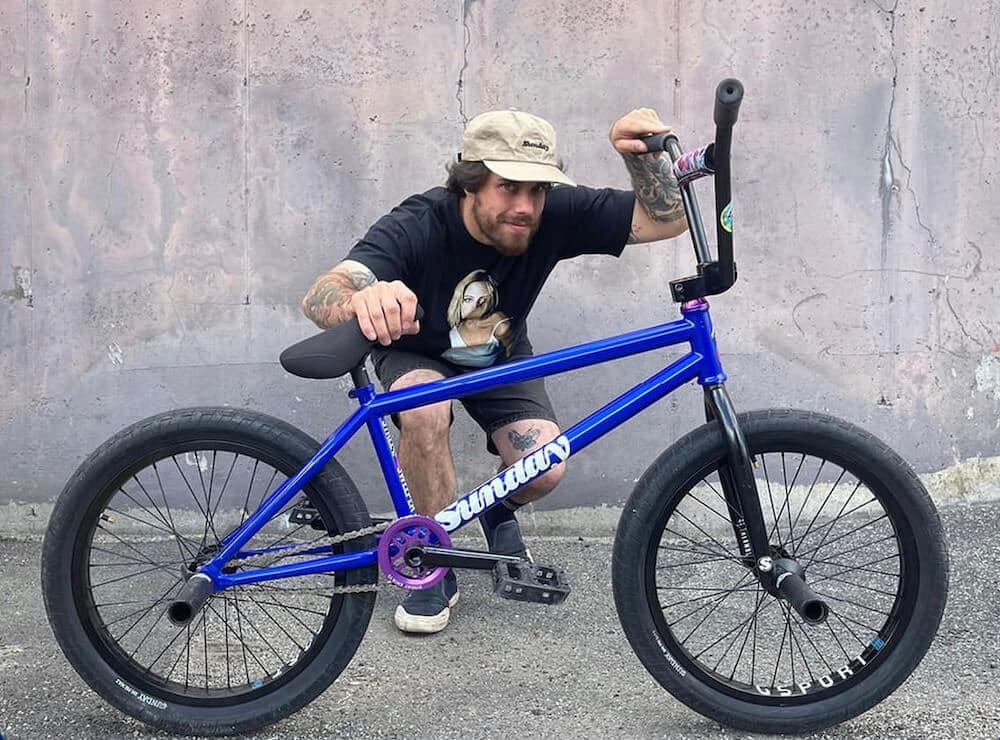 Frame: Sunday Street Sweeper frame
Bar: Sunday Street Sweeper BMX 4-piece bar
Stem: Odyssey Nord top load BMX stem
Fork: Sunday Darkwave BMX forks
Headset: Sunday Canonical BMX headset
Grips: Sunday Seeley BMX grips
Chain: Odussey Bluebird BMX chain
Seat: Sunday Creepy Sweeper BMX seat
Seat Post: Sunday pivotal BMX seat post
Cranks: Odyssey Thunderbolt BMX cranks
Pedals: Odyssey Twisted Pro plastic BMX pedals
Sprocket: Sunday Knox BMX sprocket
Front Wheel: G-Sport Roloway hub, G-Sport Ribcage BMX rim
Rear Wheel: Odyssey Clutch freecoaster, G-Sport Ribcage rim
Tires: Sunday Street Sweeper BMX tires
Pegs: Sunday Seeley plastic BMX pegs
Find more good stuff on Sunday Bikes.
GET PARTS JAKE RIDES:
Go and follow Jake on Instagram, where you can enjoy regular bike riding stunts that are unlike anyone else's.
Featured photo by: James Christenson.
Old Jake Seeley Bike Bike Checks
Sunday Bike Check (2020)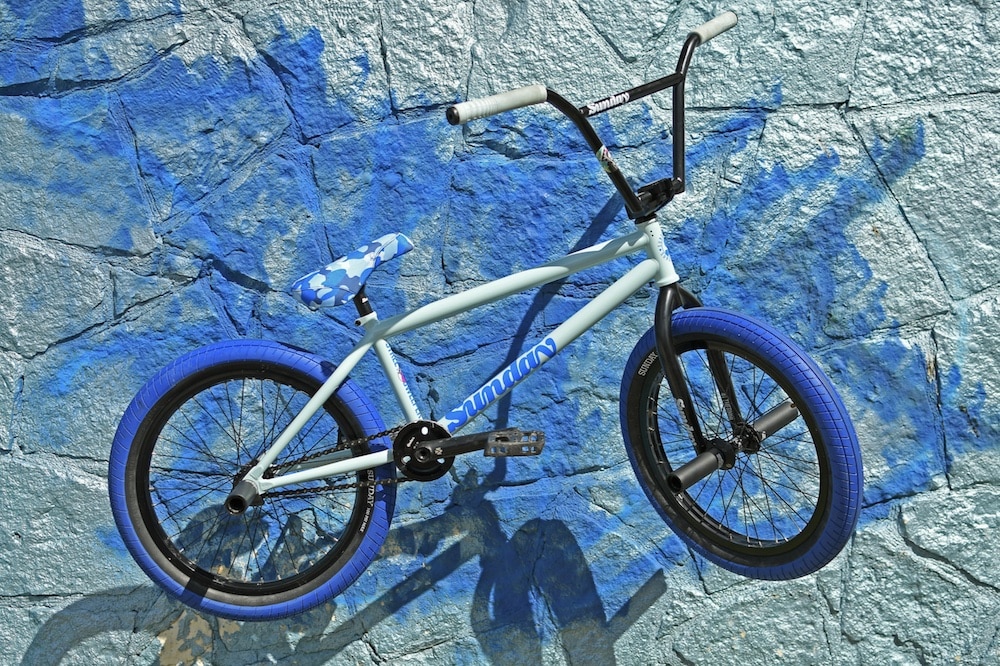 Jake's 2020 bike was a rad sky blue setup with matching blue tires and a sky blue camo seat.
I'm not into colors, but this thing looks really rad.
Jake was also riding Madera's cranks, sprocket, stem and front hub. All the rest of the parts are from Sunday and Odyssey.
Check full bike check and lots more images on Sunday.
Sunday Bike Check (2019)

Jake is really good at breaking down his signature bike setup and here's good proof.
And he's also really good at building original bikes that you don't see elsewhere.
If you don't want to have a boring, all-black bike (like myself, lol), get inspired by Jake's bikes – because they are REALLY cool!
Our BMX Bike Check (2019)

Another Jake Seeley bike check from 2019? The grape and the lemon bike theme makes it a tasty Grape Lemonade. Hey, that's what Jake says!
Joke aside, here's another epic overview of Jake's signature Street Sweeper build that combines Sunday, Odyssey and Madera parts.
He covers just about every part he rides. Not just that, but he goes pretty in detail, making it very educational.
Well. Done.
DIG Setups (2016)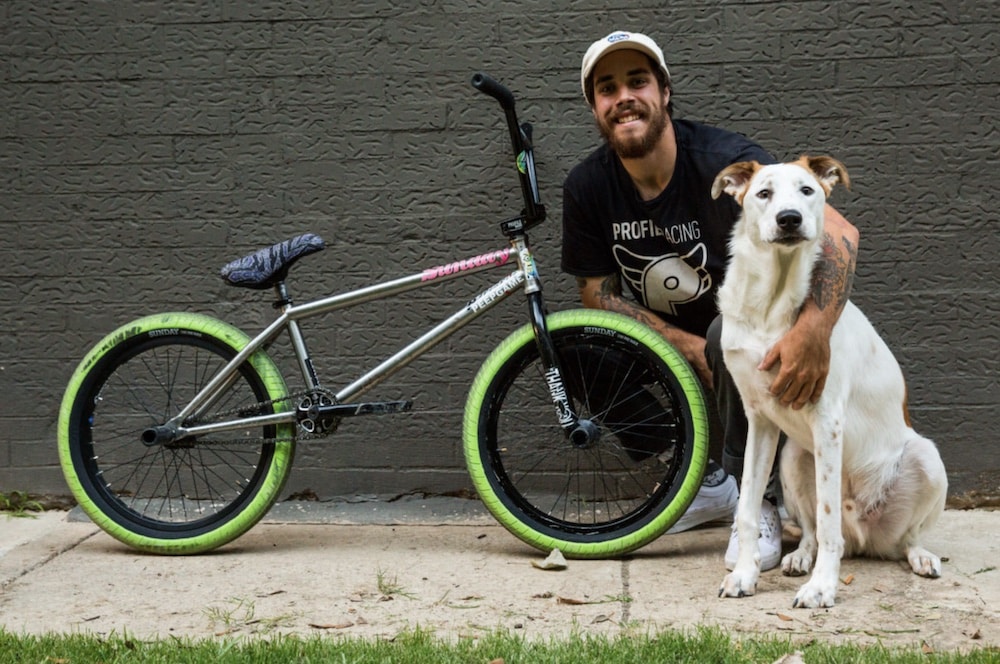 Besides getting the full parts list and various bike shots of Jake's 2016 setup, you also get a short bike-related interview.
Jake tells you about bar height, crank length, his favorite signature part, the pegs, and more.
What's also cool reading is that Jakes is 100% involved in designing his signature parts.
Check more on DIG.
Was this article helpful?
Disclosure: The BMX Dude's content is free & reader-supported. I may earn a commission if you click & buy through my links. Your support helps me create the best content & make a difference. Thanks! 🤘