Finally, Jordan Aleppo's bike check collections, from recent ones to older ones. Instead of jumping around, here are all that are available on the internet.
How. Cool.
I want to mention that I've been a big fan of Jordan for a very long time. I've always been very attracted to his style of riding and all the rest that he does. Indeed, the PERSONA that he is, TOO.
Anyhow, we aren't here to talk about who Jordan is. We are here to check his bike.
As you all know, Jordan Aleppo is part of Cult, Primo and Stay Strong. With Primo, Jordan even has his signature Aleppo frontload stem (48mm reach and 8mm rise).
Jordan Aleppo Cult Bike Check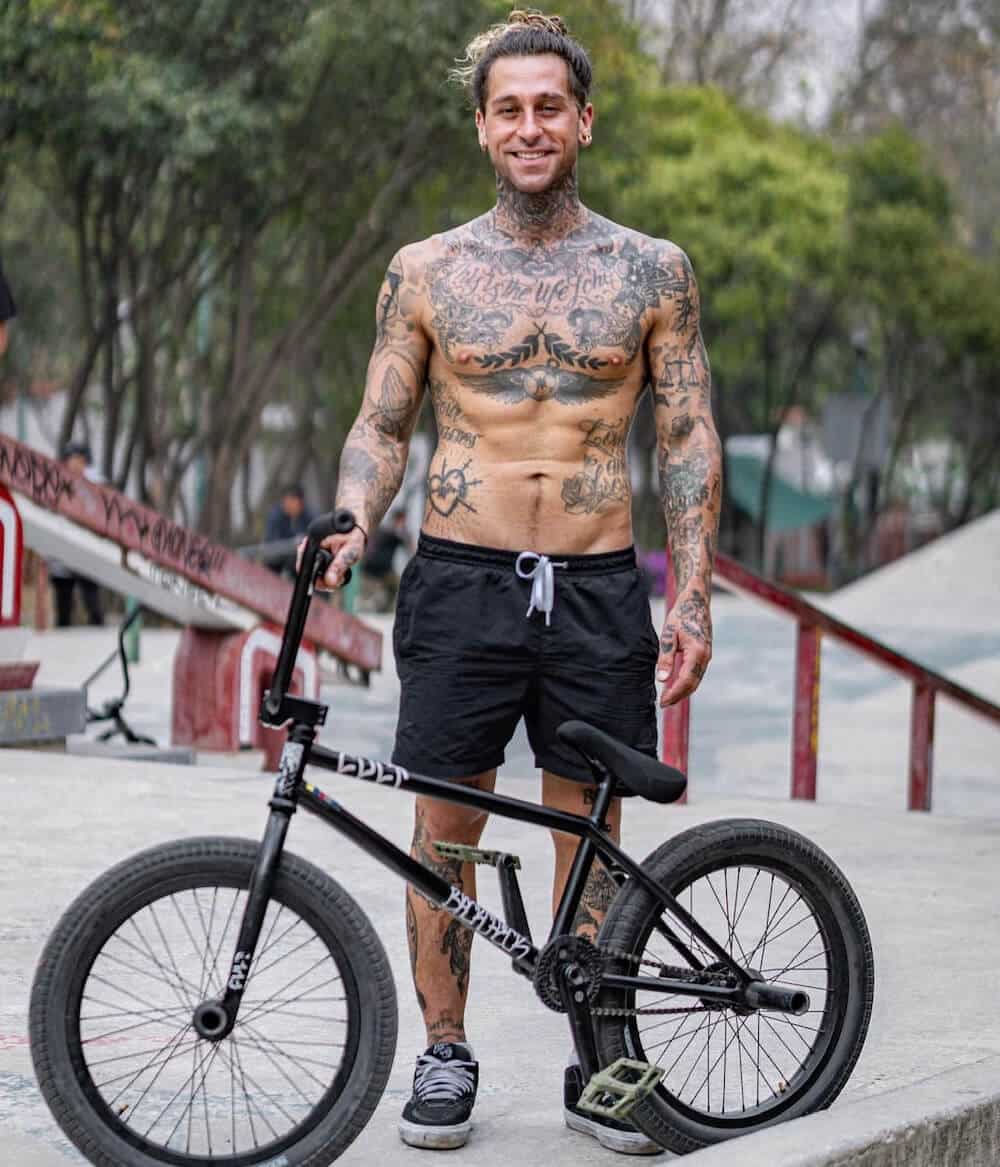 GET PARTS JORDAN RIDES:
Unfortunately, I couldn't find his most recent parts' list anywhere, but I got the photo of his latest setup. RAD.
Do not forget to follow Jordan on Instagram, as there's some pretty nice stuff going on on his IG. Street, park, flat rails, ledges – you can expect it ALL.
Featured photo by: Jordan's instagram.
Note: If you'd like to see more Cult bike setups, we have Chase DeHart and Chase Hawk's ready for you.
Old Jordan Aleppo bike checks
Bike Check (2022)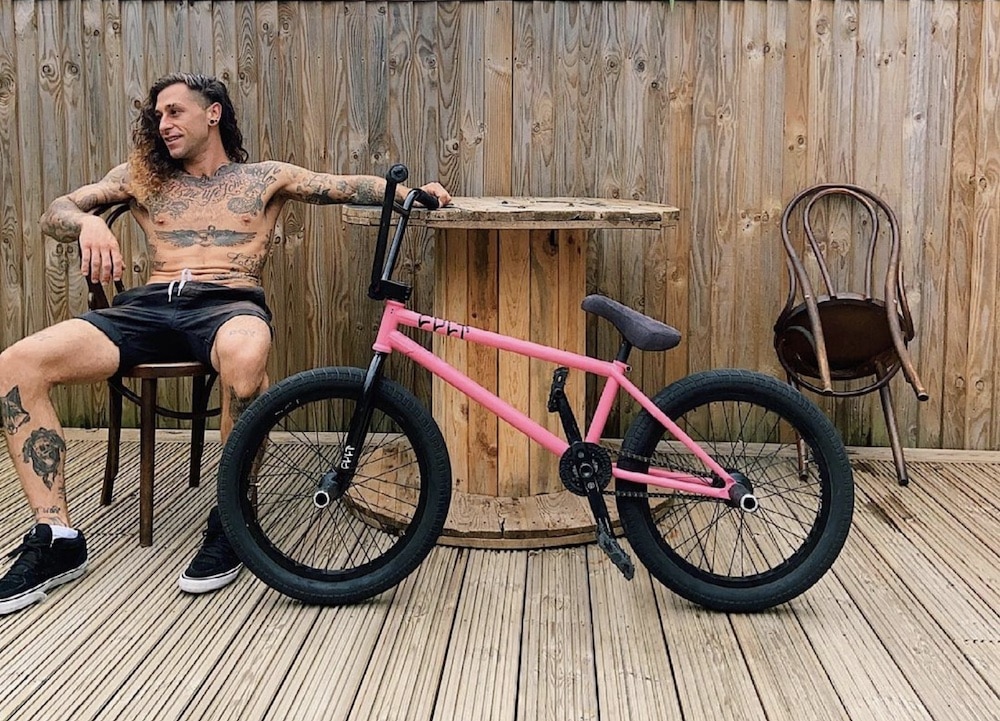 Bike Check (2020)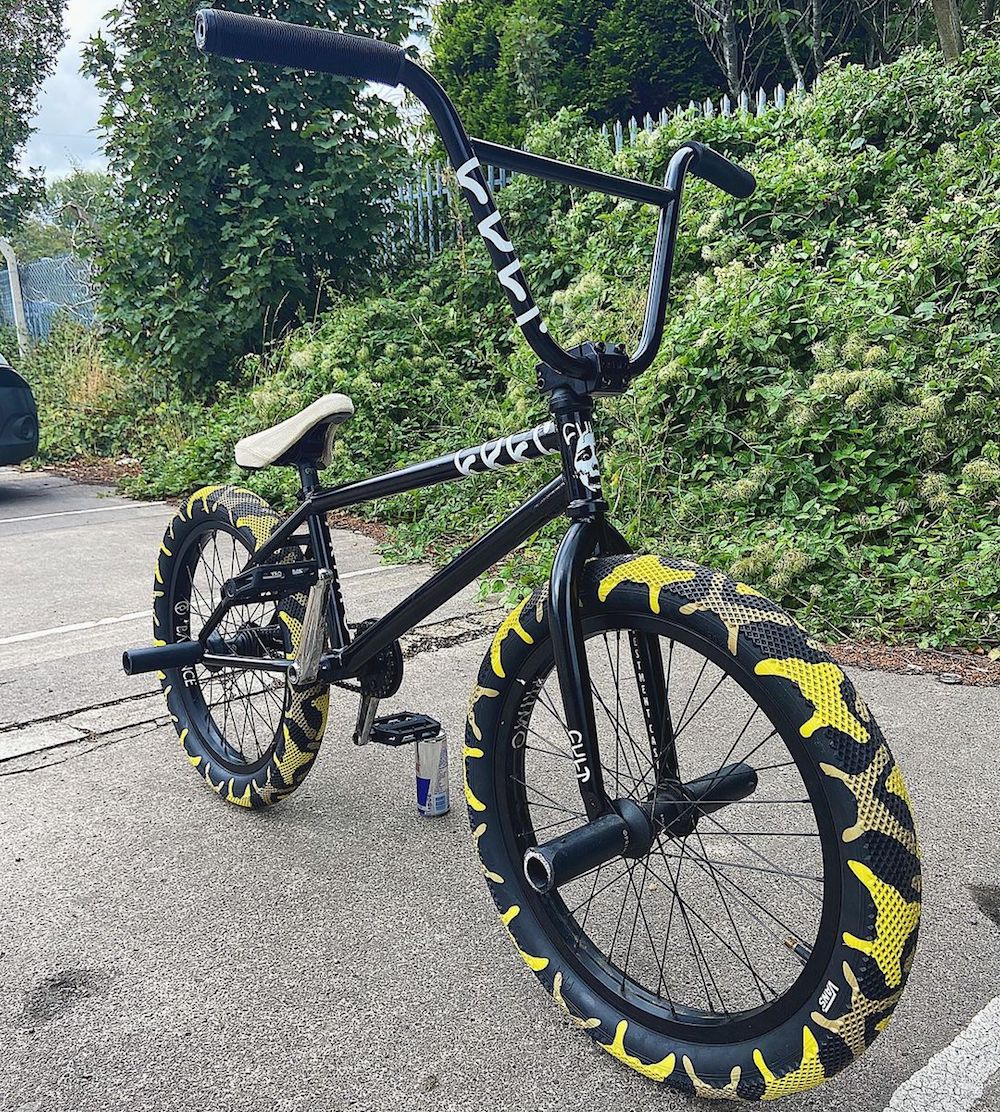 Ride UK bike check (2019)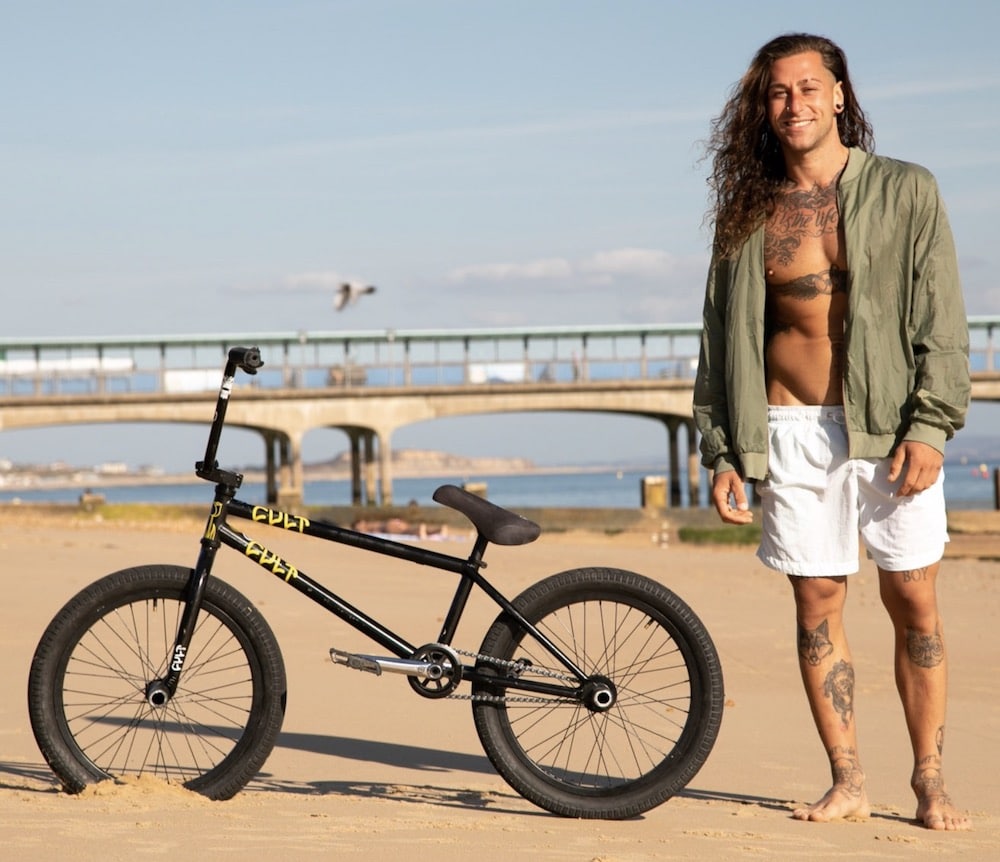 In an interview/bike check with Ride UK, Jordan says that getting on Cult was a dream come true. Even though he has many great years with Federal, his "obsession" with Cult Crew came to reality.
Here is his Cult Shorty (Sean Ricany's signature frame) 21″ bike setup. It looks too DOPE. But that's probably because I like it all-black as well.
Some other parts include 18mm forks, 165mm cranks, 4.5″ plastic pegs and 2.4″ tires. That's what I will reveal. You can find all the rest over on Ride UK, along with some nice photos and an interview.
Federal bike check (2015)

This one is from the time when Jordan was still on Federal, rocking Stevie Churchill's signature street-oriented frame. He also has a 10″ rise bar and 175mm cranks.
The rust paint finish on those bars looks SICK. (That was a joke.)
A good mixture of Federal and Primo parts for you to indulge in.
What's also cool about this video bike check is all the RIDING CLIPS that you get. And you know that Jordan never disappoints. Enjoy!
Ride UK bike check (2016)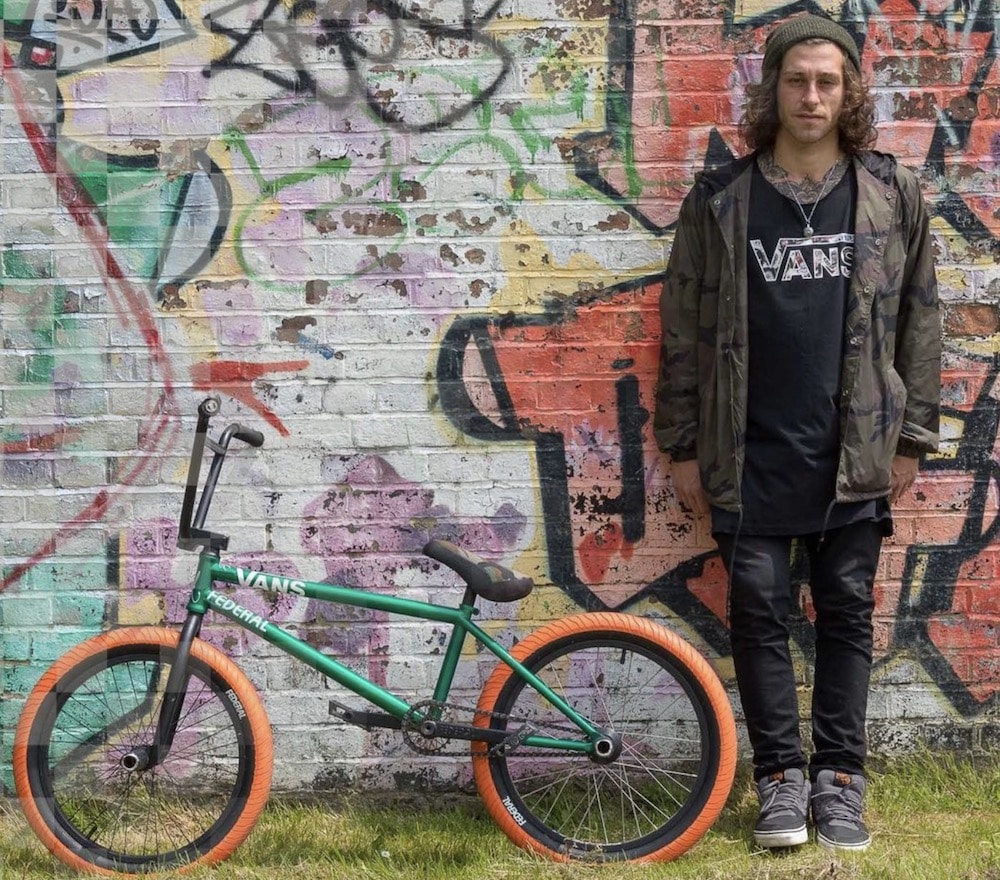 Okay, here's one more for you. The last Jordan Aleppo bike check at the time of writing this. When a new one drops, you'll find it above.
This one is – again – with Ride UK, featuring a pretty colorful bike setup. Not something I am used to seeing because everything changed pretty much to black lately.
But that's OK.
A solid mix of Federal and Primo parts with Stay Strong ODI grips.
Even though Jordan went to a lower handlebar recently, he was rocking a 10″ one in 2016. (I just ordered my 10s and cannot wait to test them.)
Was this article helpful?
Disclosure: The BMX Dude's content is free & reader-supported. I may earn a commission if you click & buy through my links. Your support helps me create the best content & make a difference. Thanks! 🤘