Do you want to take a peek at the latest Corey Walsh bike check?
I've received a lot of requests to get this one done, so here you go.
Corey's bike always looks fresh, even if it's rusty.
Does that make sense? Of course, it does!
Corey rides his signature Cult frame with Odyssey (and Cult) parts.
He's also in Vans Shoes, which are grippy enough for Corey's insanely fast and wild riding style.
Note: Corey also has a signature top load stem from Odyssey and BMX tires that are a collaboration between Cult and his clothing brand, Fast & Loose.
Even though I'm into more technical street riding, I never get bored watching Corey do mad stuff on his bike.
Corey Walsh Cult & Odyssey Bike Check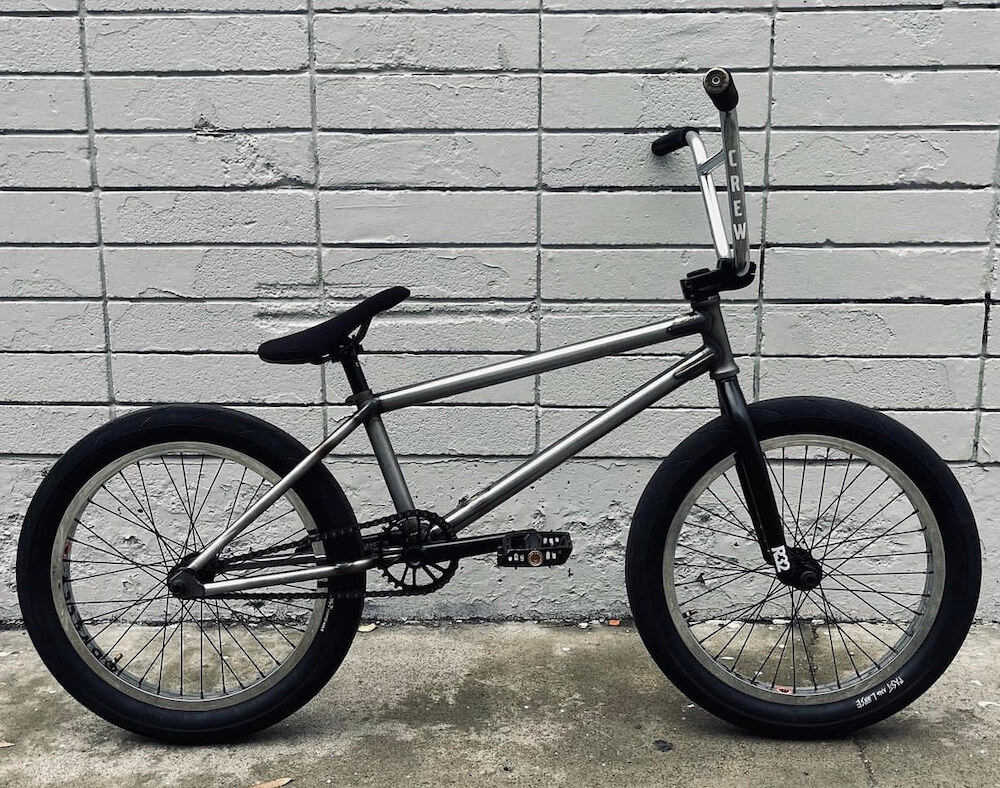 Frame: Cult Walsh frame
Bar: Cult Crew bars
Stem: Odyssey Walsh top load stem
Fork: Odyssey R32 BMX forks
Headset: Cult BMX headset
Grips: Cult Heavens Gate BMX grips
Seat: Railed Slim BMX seat
Cranks: Odyssey Thunderbolt BMX cranks
Pedals: Odyssey Trailmix metal pedals
Sprocket: Odyssey Boyd BMX sprocket
Chain: Odyssey Bluebird half link chain
Front Wheel: Odyssey Hazard Lite rim, Odyssey Antigram V2 cassette hub
Rear Wheel: Odyssey Hazard Lite rim, Odyssey Vandero Pro front hub
Tires: Cult X Fast & Loose Walsh tires, 2.4″
GET COREY'S SIGNATURE PARTS:
Do not forget to follow Corey on Instagram for a ton of fast speed riding stunts.
Featured photo by: Colin Mackay.
Note: You may also be interested in checking out my collection of the best Corey Walsh BMX videos.
Old Corey Walsh Bike Checks
Early 2022 Bike Check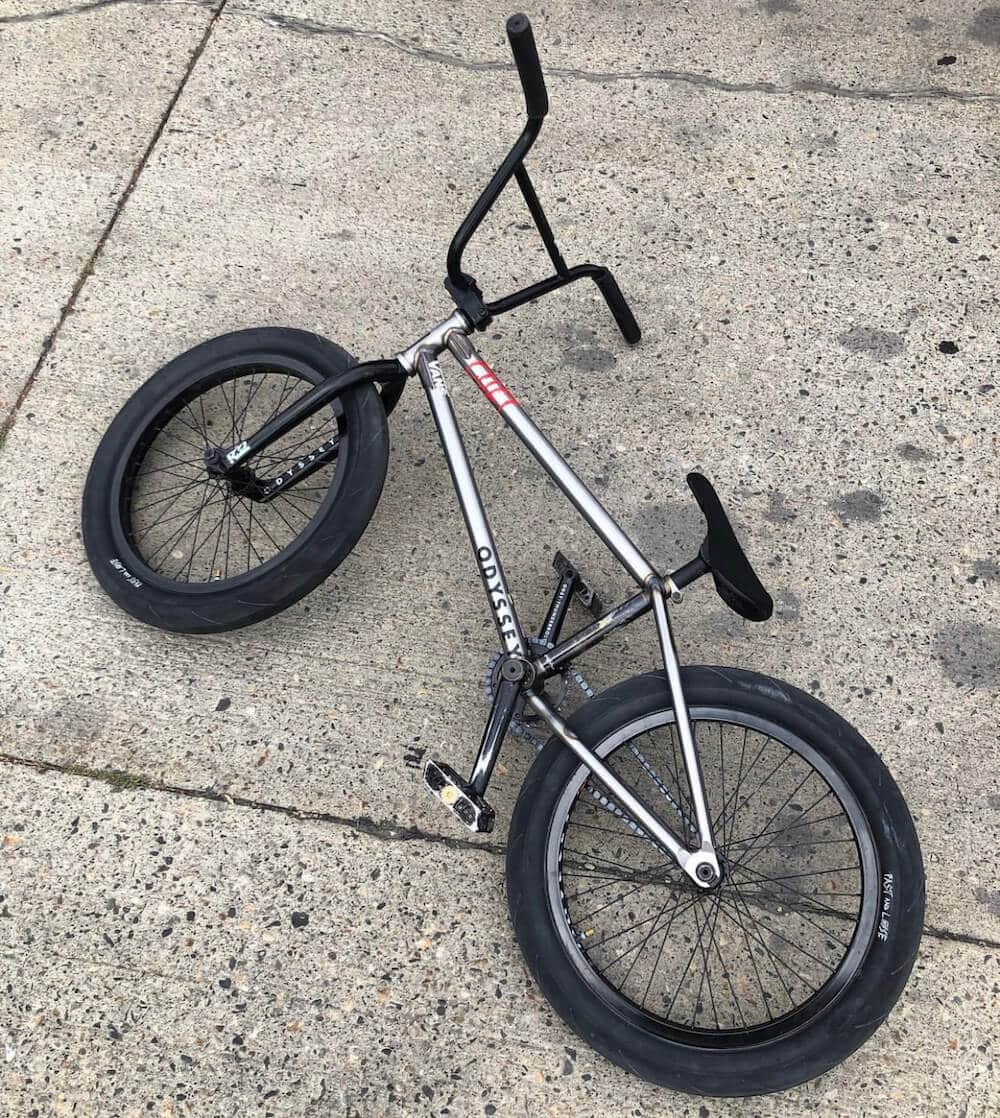 The raw frame with all-black parts looks so good.
2017 Ride UK bike check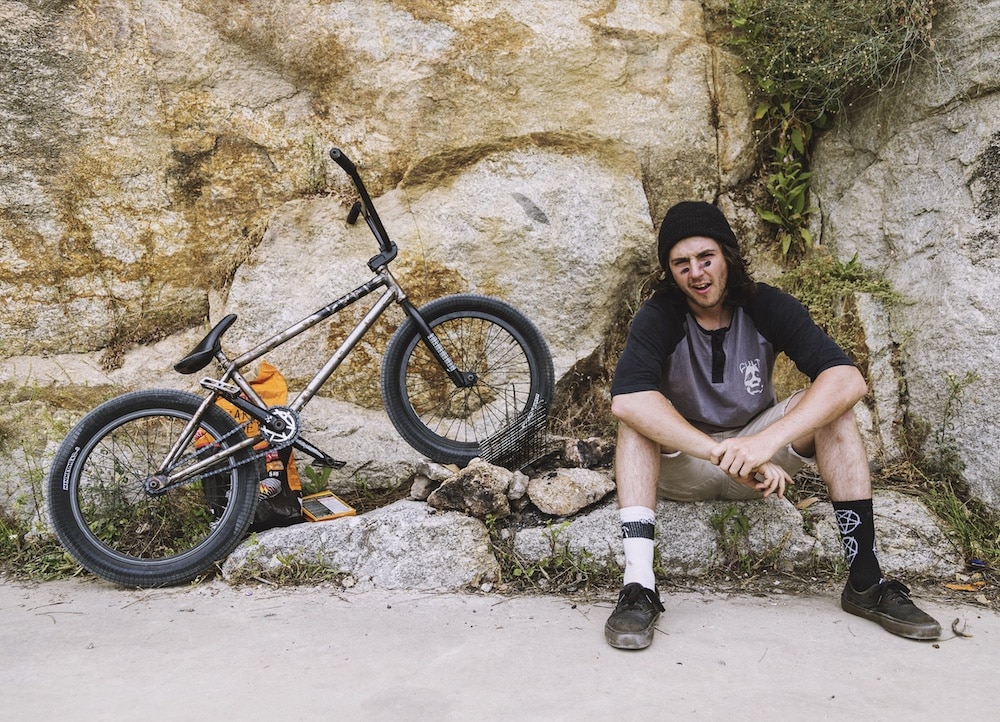 Robin Pearson published an awesome bike check/interview with Corey in 2017 that you absolutely need to check.
Although all-black bikes are my favorite, Walsh's rusty setup looks amazing.
They also chat about the Props sticker, tight spokes and Demolition Hammerhead tires.
Check full specs, more photos and an interview on Ride UK.
By the way, if you need more great content, you should miss this epic BMX blogs collection.
Okay, and finally, if, for whatever reason (I highly doubt it!), you haven't seen Corey's END OF THE WORLD video, you better watch it now.
This thing is INSANE!
Yo!🤘
Was this article helpful?
Disclosure: The BMX Dude's content is free & reader-supported. I may earn a commission if you click & buy through my links. Your support helps me create the best content & make a difference. Thanks! 🤘