I'm excited to share with you the king of crankflips' Matt Nordstrom bike check.
Matt is a tech wizard, and it's pretty obvious that his bike setup is very technically oriented.
But enough of me blabbering; let's dive right into it.
Matt Nordstrom Fit & Odyssey Bike Check
Frame: Fit Mixtape V2 frame, 21″
Bar: Fit Nordstrom
Stem: Odyssey NORD top load stem
Headset: Sunday BMX headset
Fork: Odyssey R15 BMX forks
Grips: S&M Hoder BMX grips
Seat: Odyssey Big Stitch Fat BMX seat
Seat Post: Odyssey Pivotal seat post
Cranks: Odyssey Thunderbolt, 165mm (also on our list of the best BMX cranks)
Pedals: Odyssey Twisted Pro PC (need more plastic pedals?)
Sprocket: Odyssey Utility Pro, 25t, sprocket
Bottom Bracket: Odyssey 22mm Mid bottom bracket
Chain: Odyssey Bluebird chain
Pegs: Odyssey Graduate PC, 4.75″ (check our full list of best plastic pegs)
Front Wheel: Odyssey Hazard Lite Front BMX Wheel
Rear Wheel: Odyssey Seven KA Rim, Prototype Odyssey Freecoaster
Tires: Odyssey Path Pro (2.4″ front, 2.25″ back) BMX tires
Note: Check out my collection of the best Matt Nordstrom BMX videos.
Don't miss following Matt on Instagram for all the wild riding combos full of crankflips.
GET PARTS MATT RIDES:
Featured photo by: Odyssey.
Old Matt Nordstrom Bike Checks
1. 2020 Bike Check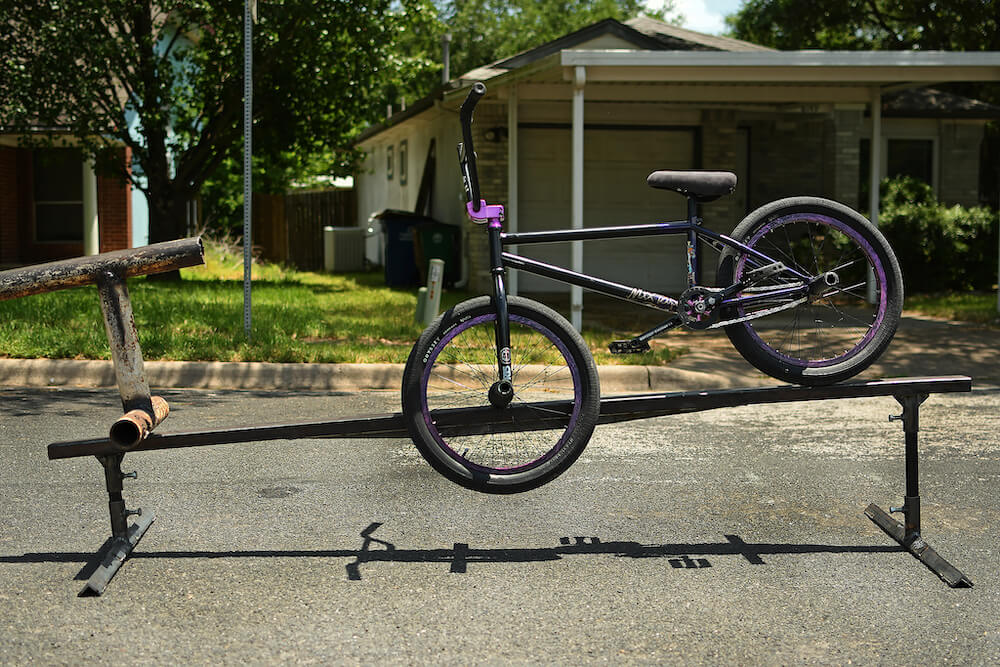 2020 was a wild year for everyone and so was 2021, but that didn't stop Matt from rocking a very solid setup.
You can check many high-quality pictures on Odyssey along with a complete bike list.
This is the first bike check when he officially rocked his signature Odyssey Nordstrom bars from Fit and NORD top load stem from Odyssey.
2. 2017 Bike Check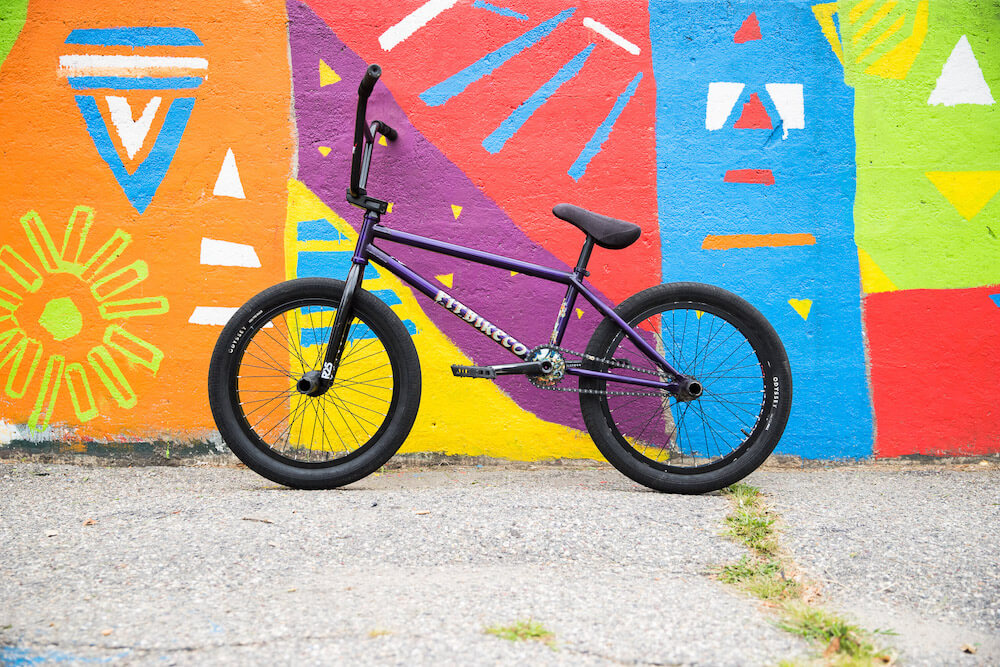 Odyssey always delivers great bike checks from their team riders and here's another one with Matt.
You can see his full Fit and Odyssey parts list on their official website and also enjoy some very nice close-up shots.
3. 2016 Bike Check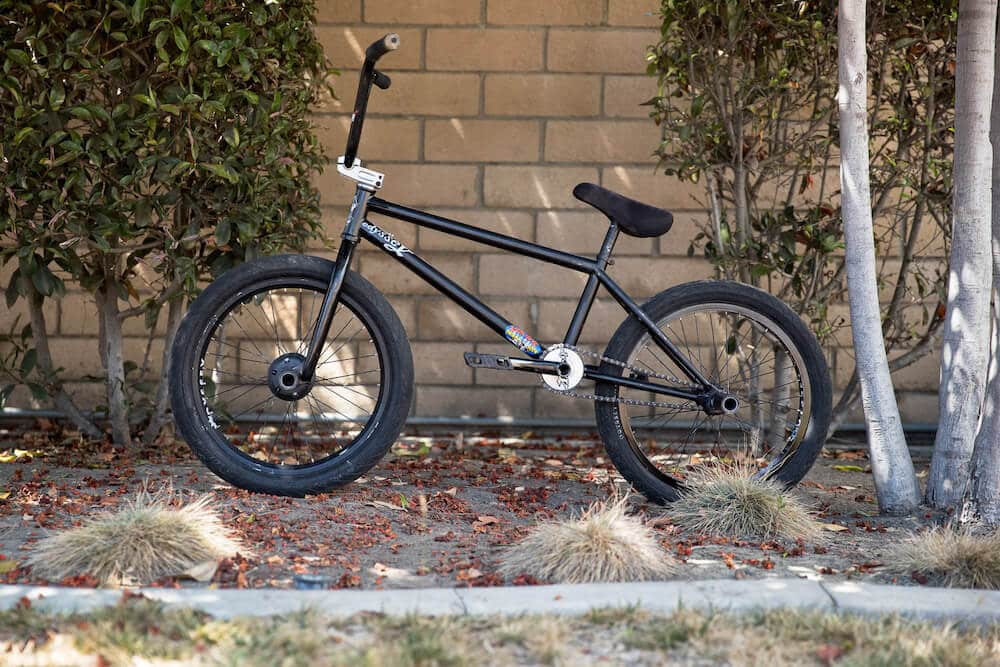 Yup, another one from Odyssey. I really dig the all-black bike with a few chrome/silver details. (The Odyssey 30 year anniversary 25t sprocket looks really dope.)
Check more and get excited for Matt's 2016 bike check on Odyssey.
4. 2016 Bike Check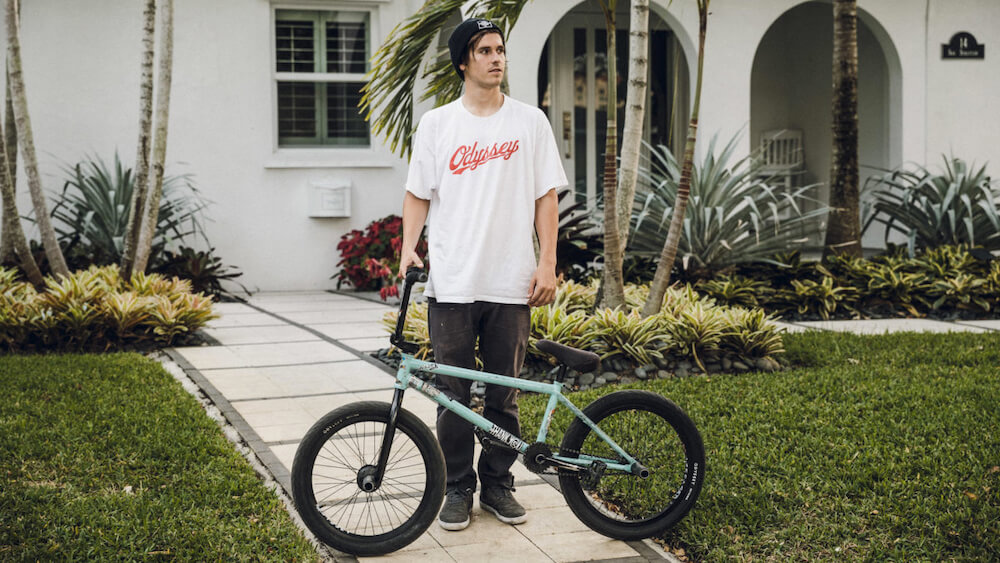 Matt actually had two bike check available online in 2016. This one comes from good fellas over at DIG.
Matt deserves all the extra shine because he's an inspiration to oh so many dudes out there.
His style is entirely different, accompanied by an always fresh (although something very beat down) bike.
5. 2015 Bike Check

OSS released this excellent video bike check with Matt back in 2015 over at their store.
Along with that, they also lanced together a few rad riding clips that are signature to Matt.
What's particularly awesome is the Nordstrom, Ethan Corriere and Justin Spriet signature Savage street frame from Fit in raw that he's riding. (Unfortunately, this one is discontinued.)
Was this article helpful?
Disclosure: The BMX Dude's content is free & reader-supported. I may earn a commission if you click & buy through my links. Your support helps me create the best content & make a difference. Thanks! 🤘