Are you ready to take a peek at the latest Kris Fox bike check?
Have you ever asked yourself, "What's there about the setup that allows him to go so fast and high?"
He sure did refine his signature SE Bikes Gaudium frame to fit his exact riding style but other than that, well, there's nothing that special about his bike.
One thing's for sure – Kris is definitely a high PSI guy.
Note: You can't go as fast as Kris with low PSI – you need to pump some extra air into your tires.
But here you go, THE bike check!
Kris Fox SE Bikes & Demolition Bike Check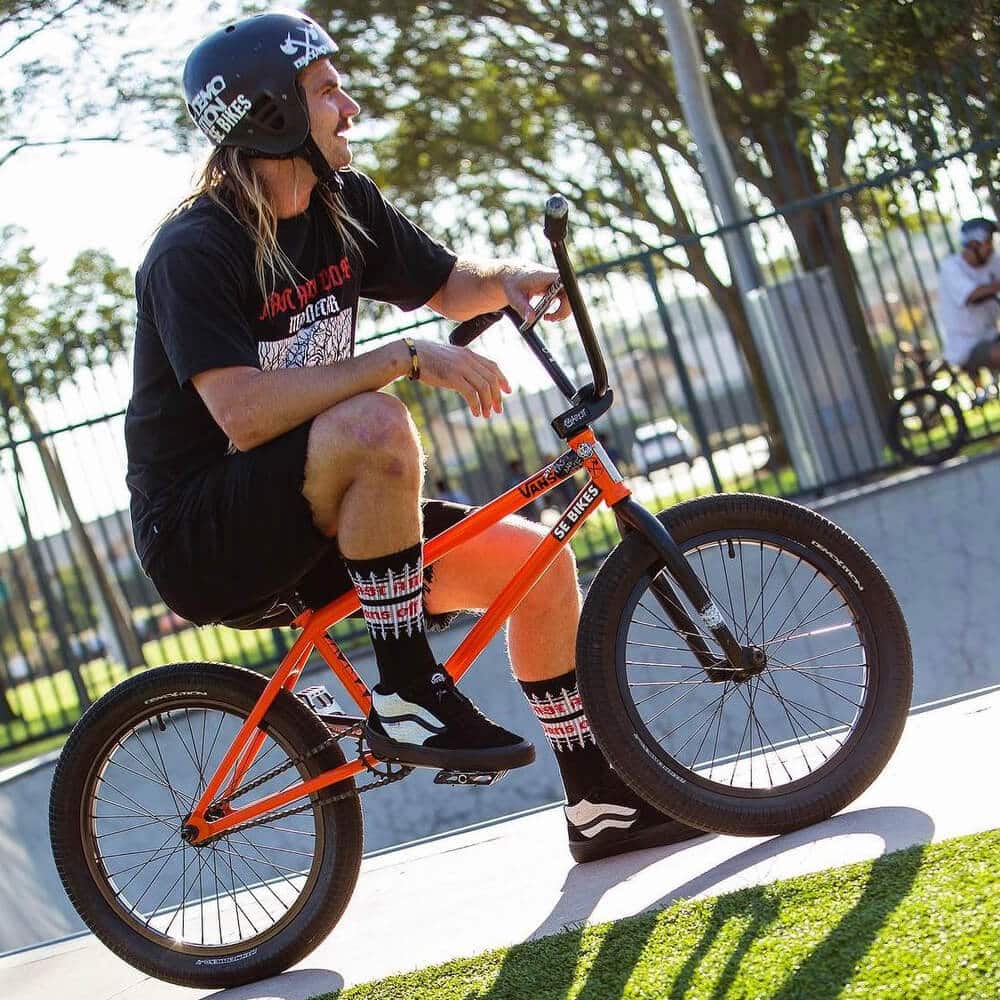 Frame: SE Gaudium frame
Bar: Demolition x Fast & Loose bar
Stem: Demolition x Markit V2 top load BMX stem
Fork: Demolition Fox BMX forks
Grips: Demolition Axes BMX grips
Seat: Demolition Kris Fox BMX seat
Seat Post: Demolition pivotal BMX seat post
Cranks: Demolition Revolt BMX cranks
Pedals: Demolition Trooper Aluminum pedals
Sprocket: Demolition Mugatu Chromoly BMX sprocket
Front Wheel: Demolition Whistler front BMX wheel
Rear Wheel: Demolition Whistler BMX cassette wheel
Tires: Demolition Hammerhead BMX tires
GET PARTS KRIS RIDES:
Note: Don't miss my collection of the best Kris Fox BMX videos. Go fast or go fast.
And show Kris some love by following him on Instagram for a ton of epic riding, bowl stuff and road trips.
Featured photo by: Matt Cordova. (Go & watch Matt Cordova's BMX videos, too, if you're into style and fast riding.)
Let's together remember two of Kris Fox's more recent videos because they're JUST insane.
Demolition – Pendulum
Demolition – Mental Exodus
Was this article helpful?
Disclosure: The BMX Dude's content is free & reader-supported. I may earn a commission if you click & buy through my links. Your support helps me create the best content & make a difference. Thanks! 🤘