Do you want to check the latest Matt Ray bike check?
I recently spotted Matt building a new bike, so I immediately decided to list down all his parts for all the fans out there.
Including myself.
You can expect quite a few signature parts from Matt, as a long-time Shadow Conspiracy and Subrosa rider.
Well deserved!
And his bike is an all-terrain one, although MR mainly rides skateparks and streets. But it's also trails-approved.
Matt Ray Subrosa & Shadow Bike Check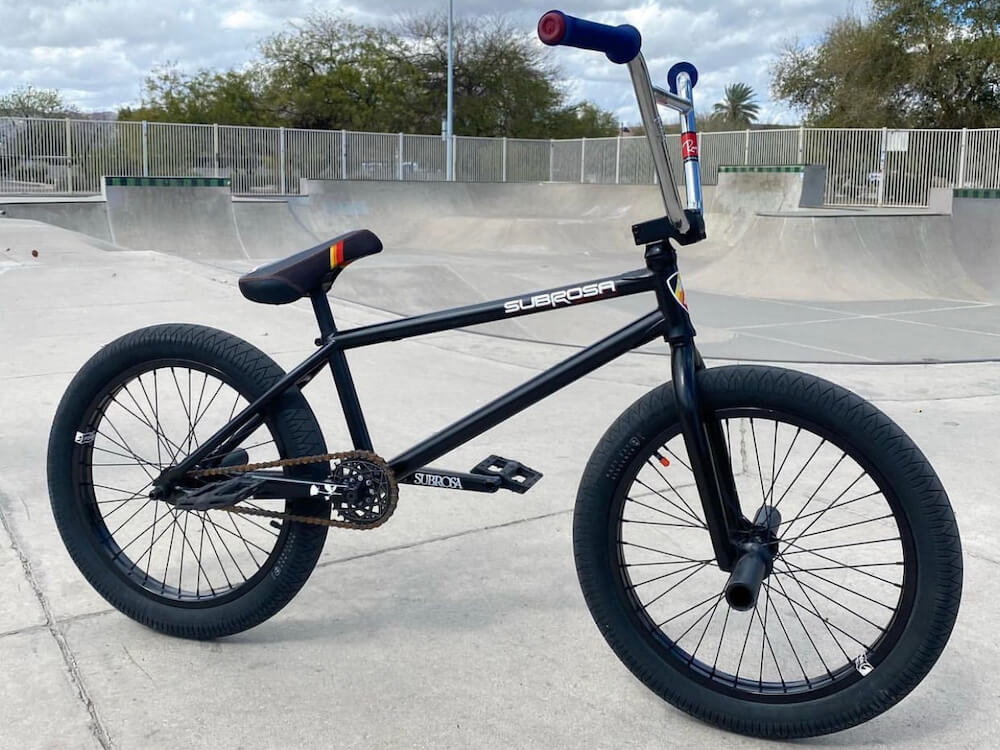 Frame: Subrosa MR2 frame
Bar: Subrosa Ray Bars
Stem: Shadow VVS front load BMX stem
Fork: Shadow Vultus BMX forks
Headset: Shadow Stacked BMX headset
Grips: Shadow VVS BMX grips
Seat: Subrosa All Terrain Mid Seat
Cranks: Subrosa Rose BMX cranks
Pedals: Shadow Surface plastic BMX pedals
Sprocket: Shadow VVS BMX sprocket
Chain: Shadow Supreme half link chain
Front Wheel: Shadow Trust BMX rim, Shadow BMX front hub
Rear Wheel: Shadow Trust rim, Shadow cassette hub
Pegs: Shadow S.O.D. plastic BMX pegs
Tires: Shadow Designer BMX tires, 2.4″
GRAB MATT'S SIGNATURE PARTS NOW:
Do not forget to follow Matt on Instagram for a ton of epic riding clips and dad stuff.
Featured photo by: Matt's IG.
Note: Don't miss my collection of the best Matt Ray BMX videos.
Old Matt Ray Bike Checks
2022 Bike Check + Park Edit

This one could be a full park edit from Matt because you'll find so many sick riding clips. Matt put some extra effort into making this Dan's Comp video bike check happen.
Besides riding, we all know that Matt is also really good with bike checks, telling you what parts he rides and why.
What's interesting to me is that he rides his signature bars uncut at 29″. Usually, when a rider does a lot of barspins, he cuts them to 28″ and some even more.
Or maybe that's the reason why Ray's barspins look SO smooth?
2021 X-Games Bike

This isn't just another random bike check with Matt.
While this is the bike he used to compete at the 2021 X-Games, the video also has a ton of rad riding shots while in Maine to ride mountain bikes.
But there won't be any MTB stuff in here, just BMX and MR's beautiful Subrosa/Shadow setup.
2020 Bike Check

Matt is pretty consistent with dropping bike checks on his YouTube channel, and that's why we love him even more.
Yup, checking others' setups is something I enjoy a lot and I know many of you do, too.
Here's Matt's 2020 edition of his signature Subrosa BMX frame in raw with some green parts that create a nice detailing effect.
When he's done sharing all the parts he rides, Matt does a bunch of street stunts as an icing on the cake.
2019 Bike Check

This isn't necessarily a bike setup video you're used to seeing because it focuses more on riding Woodward.
Still, you get a chance to see Matt building his MR1 bike in red, size 21.2″ – and it's sick.
But what's even better is, yup, the riding clips that follow.
Enjoy.
Hoffman Bike Check (2013)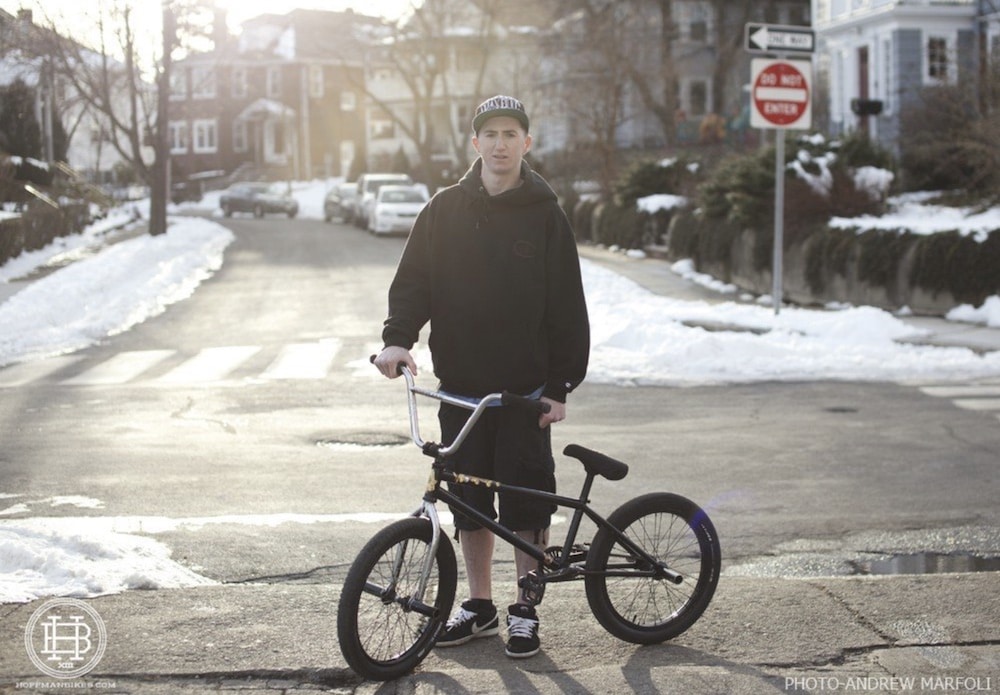 Did you know that Matt Ray once rode for Hoffman Bikes?
This is a 2013 bike check that already has Shadow and Subrosa parts on it but also Hoffman's Lady Luck frame and Bama forks.
There are other parts and some nice bike shots that you can check on Hoffman Bikes' official website.
Was this article helpful?
Disclosure: The BMX Dude's content is free & reader-supported. I may earn a commission if you click & buy through my links. Your support helps me create the best content & make a difference. Thanks! 🤘