Are you ready to see the current Simone Barraco bike check?
Simone's bike is somewhat a more traditional street machine with not as tall a handlebar that we're used to these days and four metal BMX pegs.
Plus, NO freecoaster BMX hub!
Yup, Simone is still riding a cassette BMX hub, and I think he'll never make a switch.
I prefer a cassette, too!
Moreover, Simone has quite a bunch of signature parts.
From Subrosa frame, bar, forks and BMX sprocket to Shadow grips, top load stem, seat and BMX tires.
Simone Barraco Subrosa & Shadow Bike Check
Frame: Subrosa Simo frame
Bar: Subrosa Simo bar
Stem: Shadow Treymone top load stem
Fork: Subrosa Simo BMX forks
Grips: Shadow Gipsy BMX grips
Headset: Shadow Stacked BMX headset
Chain: Shadow Interlock V2 half link BMX chain
Seat: Shadow Penumbra Barraco BMX seat
Seat Post: Shadow Pivotal BMX seat post
Cranks: Shadow Killer BMX cranks
Pedals: Shadow Ravager plastic BMX pedals
Sprocket: Subrosa Barcelona sprocket
Front Wheel: Shadow Symbol front BMX wheel
Rear Wheel: Shadow Symbol cassette BMX wheel
Tires: Shadow Strada Nuova tires
Pegs: Shadow Little One metal pegs
I'm always curious about what parts Barraco rides, so this was fun putting together.
GET SIMONE'S SIGNATURE PARTS:
Note: I also have a complete collection of the best Simone Barraco BMX videos that you MUST-SEE.
Go and follow Simone on IG, where you can enjoy some (not too often, but!) original riding clips.
Featured photo by: Ryan Chadwick.
Old Simone Barraco Bike Checks
1. Frontocean (2020)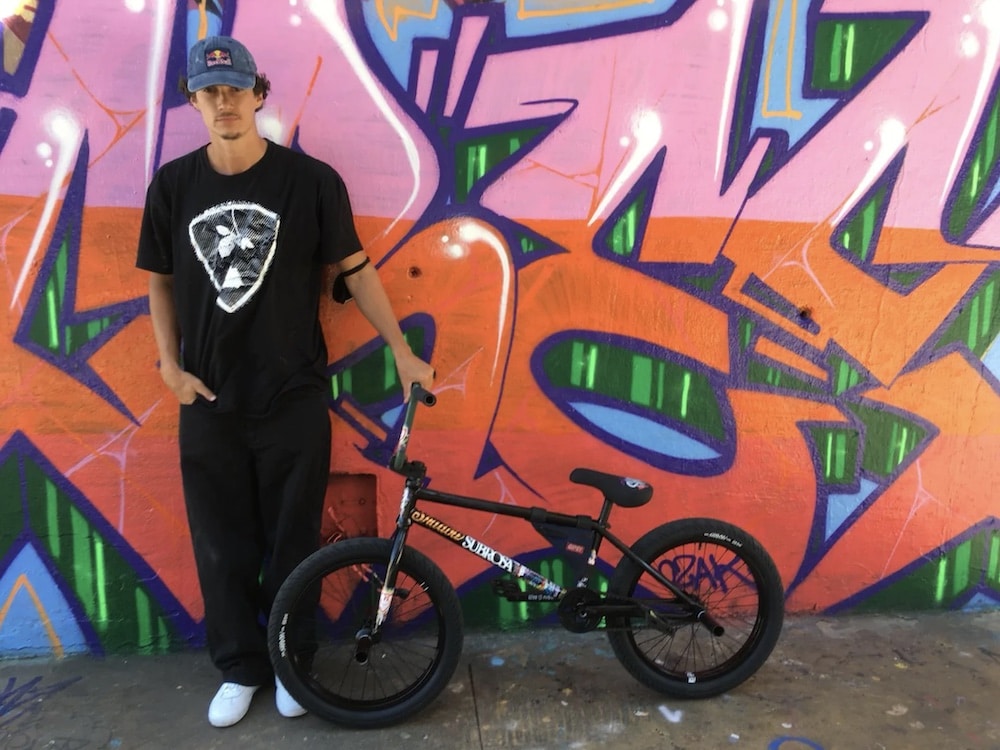 Simone's sponsor, Frontocean, has a nice bike check on their website, where you can check his parts list and many great close-up bike shots.
However, it's in Italian, but I'm sure you'll figure things out easily.
Question: Do you also ride without BMX bar ends? Simone does.
I also played with it back in the days because I thought it looked good until I stabbed myself in the ribs.
Luckily, nothing serious happened, but I knew from that moment on that I'll be riding with bar ends all the time.
Make sure you don't miss checking the whole parts list and rad bike shots on Frontocean.
2. TCU (2017)

Okay, video bike checks are for sure my favorite, so here's one from TCU that came out in 2017.
The white frame with black parts looks really damn good.
You can also see that Simone rides his chain VERY loose to the point of hitting the frame (which is a sound I really don't like).
2017 was also the year when his and Trey Jones' signature Treymone BMX top load stem was in the works – he shows the prototype in this video.
Besides the bike break down and holding a banana peel for the entire time, we also get one riding clip that spices things up nicely.
3. Freedom BMX (2016)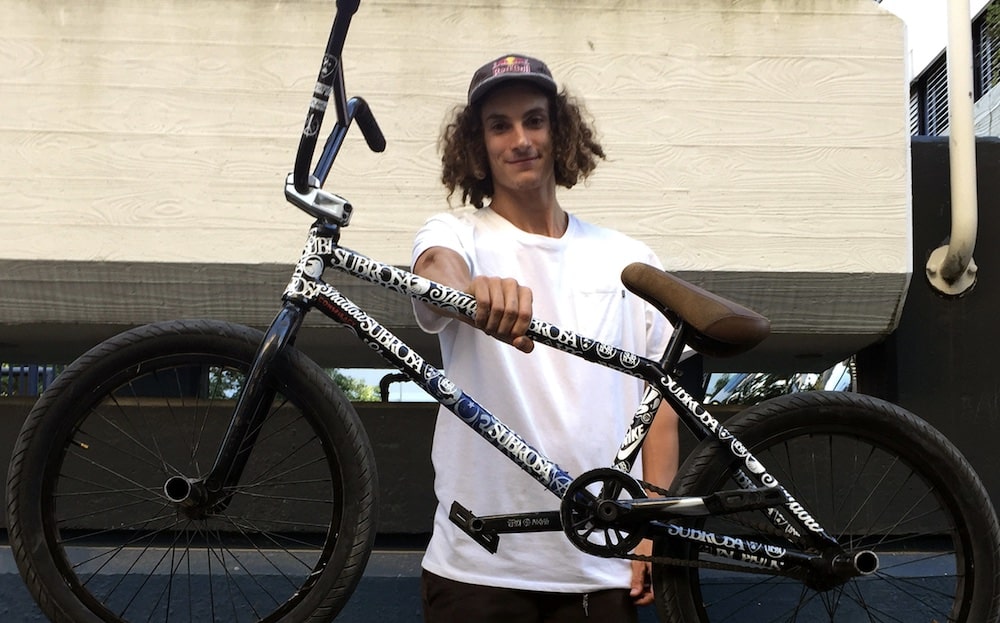 Freedom BMX's bike checks are always great because they usually come with a pretty long interview. But the problem is – I don't speak German.
Anyway, there's still the full parts list and a few bike pics that you don't want to miss if you're a bike check geek like me.
Even though it's in German, go and see what Simone's bike was like in 2016 on Freedom BMX.
4. Subrosa (2015)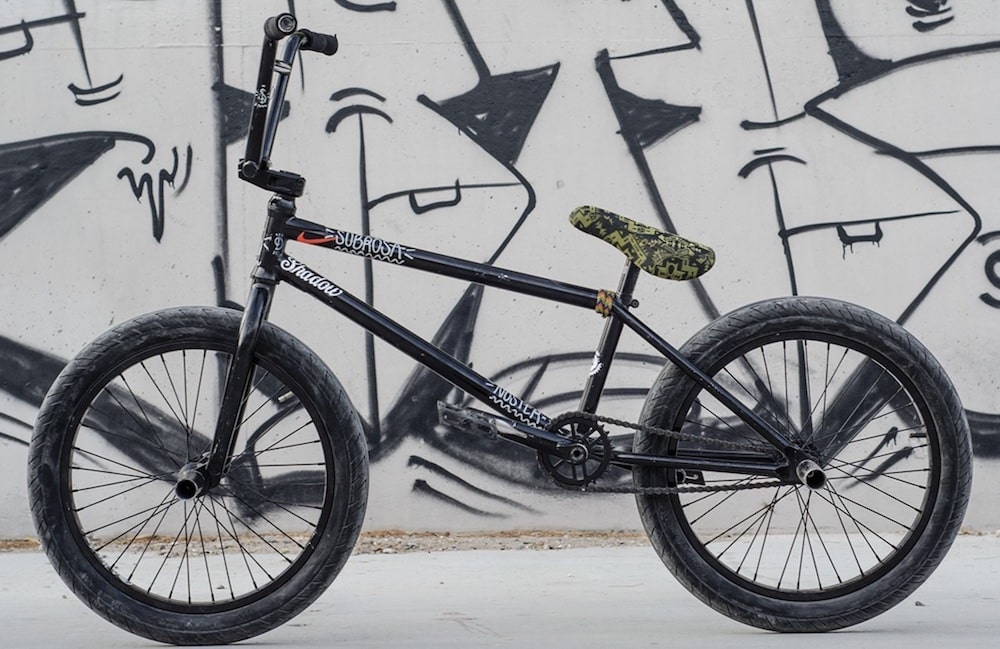 Ryan Sher wanted to keep Simone Barraco's 2015 bike check very simple with one side shot of the bike and the entire parts list.
That's it.
Visit Subrosa to check what parts was Simone riding in 2015.
He was already rocking his signature frame, tires and seat at the time.
Was this article helpful?
Disclosure: The BMX Dude's content is free & reader-supported. I may earn a commission if you click & buy through my links. Your support helps me create the best content & make a difference. Thanks! 🤘