Are you ready to peek at the latest Dakota Roche bike check?
I know I am. Because I'm a BIG Dak fan!
Dak is known for always having super stylish setups, and his latest is no different.
His bike is an exclusive Cult BMX (predominantly) and Cinema build, with Vans Shoes collab tires.
Dakota Roche Cult Bike Check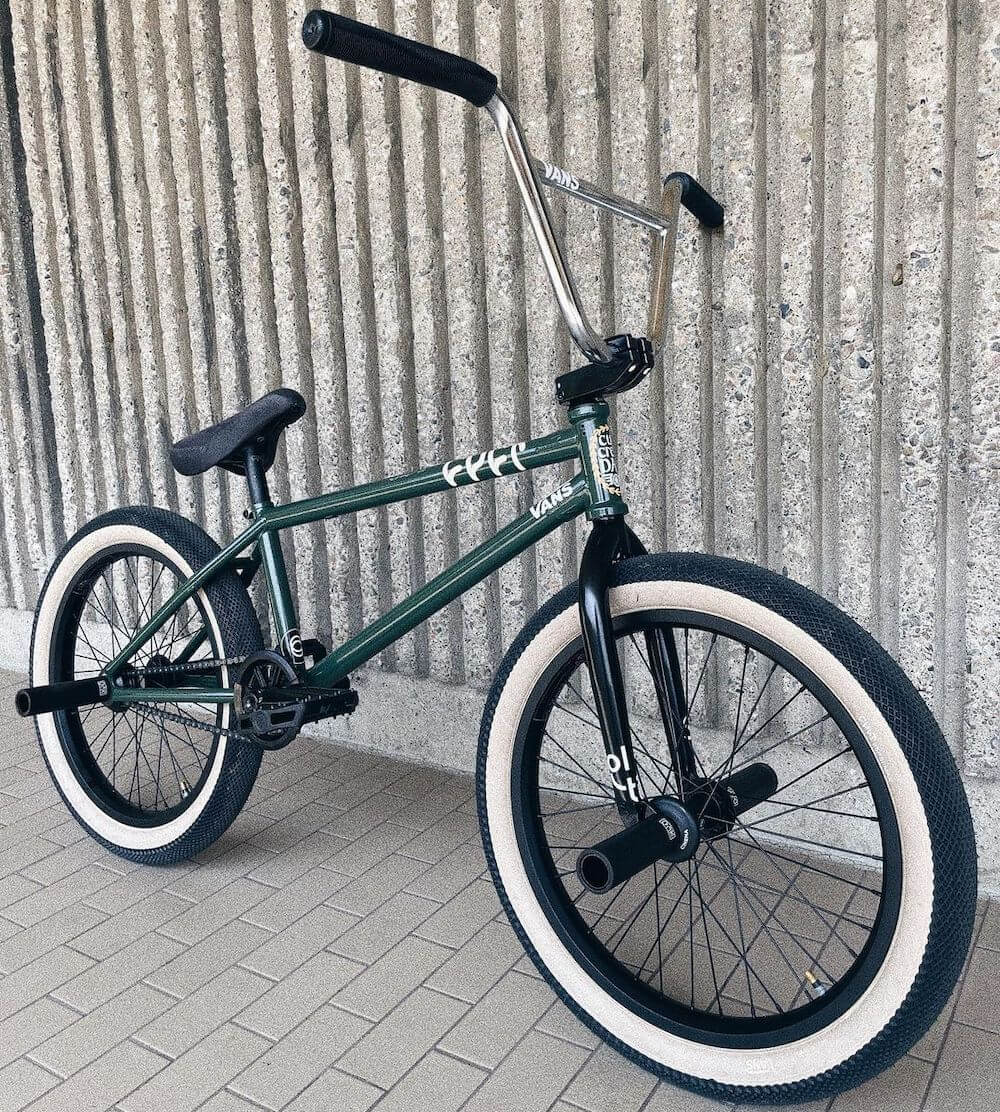 Frame: Cult Dak BMX street frame
Bar: Cult Dak bar
Stem: Cult Dak top load BMX stem
Fork: Cult Sect BMX forks
Chain: Cult half link BMX chain
Seat: Cult tripod seat
Cranks: Cult Hawk BMX cranks
Pedals: Cult Dak plastic BMX pedals
Sprocket: Cult Dak guard BMX sprocket
Front Wheel Set: Cinema front BMX wheel
Rear Wheel Set: Cinema rear BMX wheel
Tires: Vans x Cult BMX tires
Pegs: Cult Dak plastic BMX pegs
Want to have a Dakota-inspired bike?
GRAB HIS SIGNATURE PARTS NOW:
Do not forget to follow Dakota on Instagram for many amazing riding clips on his dope bike setup.
Featured photo by: Dak's IG.
Old Dakota Roche Bike Checks
1. Cult 2017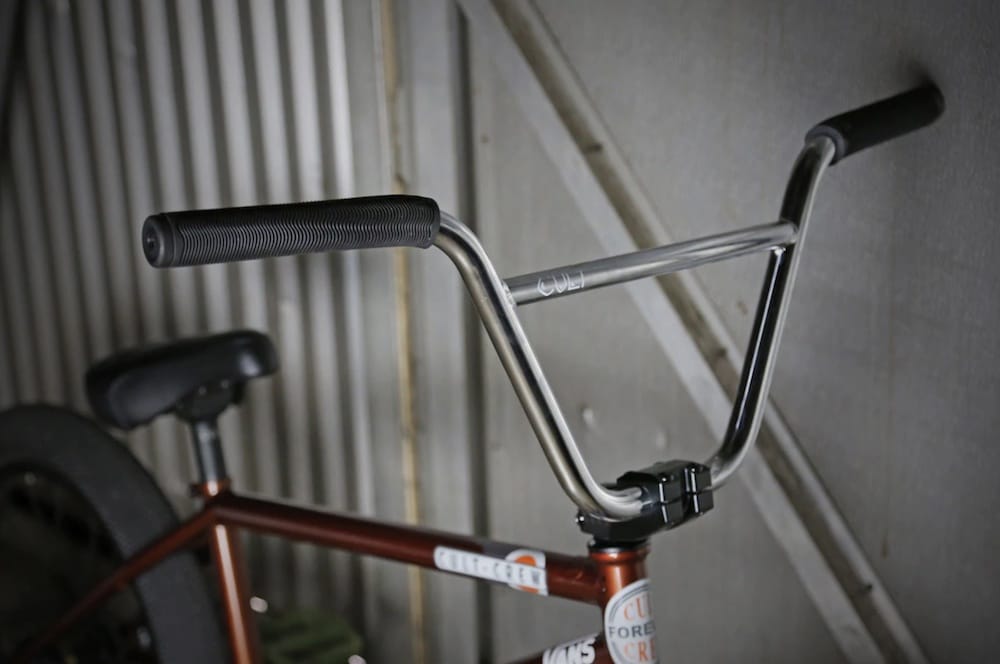 Cult released a look at Dakota setup in 2017 that featured his signature, root-beer-colored frame.
The bike also consists of his other signature parts, like bars, sprocket, plastic pedals and pivotal seat.
The only parts on his bike that aren't Cult are Cinema front and rear (freecoaster) wheels.
This thing looks RAD.
2. Dig 2016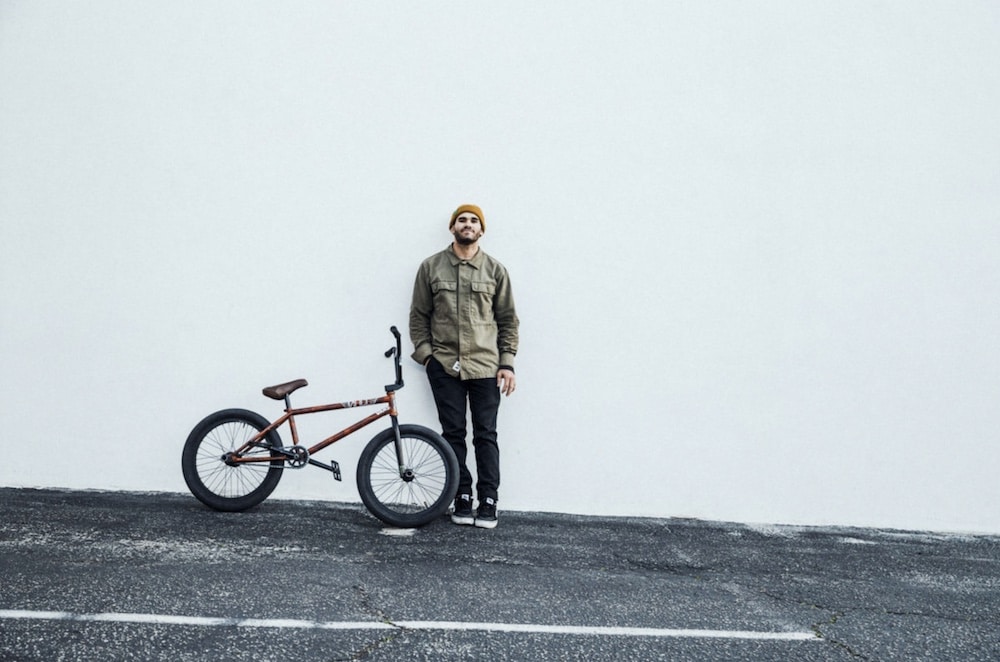 I always like checking Dig's bike checks since they almost always add some extra content to it.
In this instance, they share an unsuccessful ledge attempt, an interview about the bike, plus some additional cool bike shots.
Dakota always has dope bikes and this one is no different, featuring his signature Cult DAK frame in red oxide color.
He also talks about bike modifications, his favorite part, involvement with Cult and fav Vans shoes. Check it now.
3. Alli Sports bike check 2013

Are you ready to take it all the way back to 2013? Yes, 2013!
Here's a great Dakota Roche video bike check from AlliSports that gives you a look at his bike and multiple stylish riding clips.
Remember that Dak is 5'7″ and rides a 20.75″ top tube frame. He used to ride 20.5," but he says he likes to have more room in the front.
I like riding a larger frame, too – it feels much better.
Note: These were the steel pegs days! (And Dak rode 3.)
4. Vital 2010
Dakota Roche Bike Check on Vital BMX
This is definitely a completely different bike we're used to seeing Dak ride these days.
It has prototype Cult frame and fork and a mixture of other brands' parts, like Odyssey, Animal, GSport and Shadow Conspiracy.
Plus, Dak didn't always ride four pegs like he does today. 2010 was still the time of 2 (steel) pegs and steel pedals.
Vital also does a good job of bringing you video bike checks with multiple riding clips.
5. X-Games 2011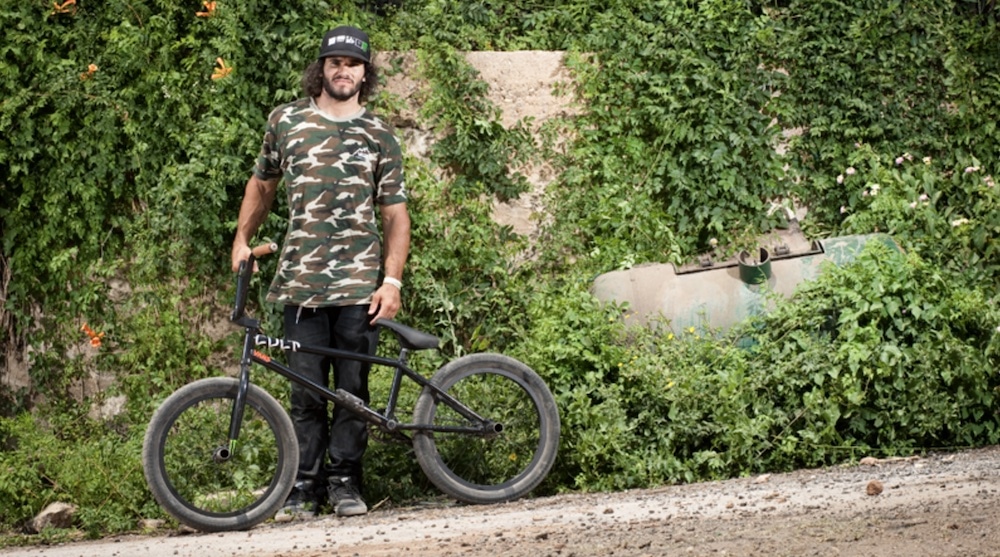 X-Games has a nice gallery ready for you, showing you the bike Dakota Roche was riding in 2011.
Along with each image, they also included a few words from Dak, giving you more insight into why he rides particular parts.
He also said he's on three pegs only because the fourth peg messes his bunny hops.
That's because his back peg keeps hitting the back peg.
How do you sort this out? Either you get a frame with a longer chainstay (which is not what many do) or get shorter cranks (I went from 170mm to 160mm because of that).
6. Ride BMX 2010

This one has low quality, but that's OK. It's from the time when Dak was on Fit, Primo, Lotek and Levi's (if you're new to BMX, yes, Levi's had a BMX team!).
Lov seat, two steel BMX pegs, down low steam, etc. Dak also shares about why two pegs, the challenges that low seat gives him (hint: barspins), how often he changes setup, tubes, and more.
Also, at that time, he was brakeless for about a year, something that has never changed to this day.
Was this article helpful?
Disclosure: The BMX Dude's content is free & reader-supported. I may earn a commission if you click & buy through my links. Your support helps me create the best content & make a difference. Thanks! 🤘