Are you ready to check the latest Anthony Perrin bike check?
As a new addition to the Kink Pro team, Anto already built himself the second whip, AND it looks too good.
He decided to go with Hobie Doan's Kink Roll Up frame, Kink's Eagle 4 piece BMX bar and Kink Stoic BMX forks.
Note: Roll Up is an epic BMX street frame that's great both for technical and burly riding. (But you can also check my complete Kink BMX frames collection for more options.)
Anthony Perrin Kink Bike Check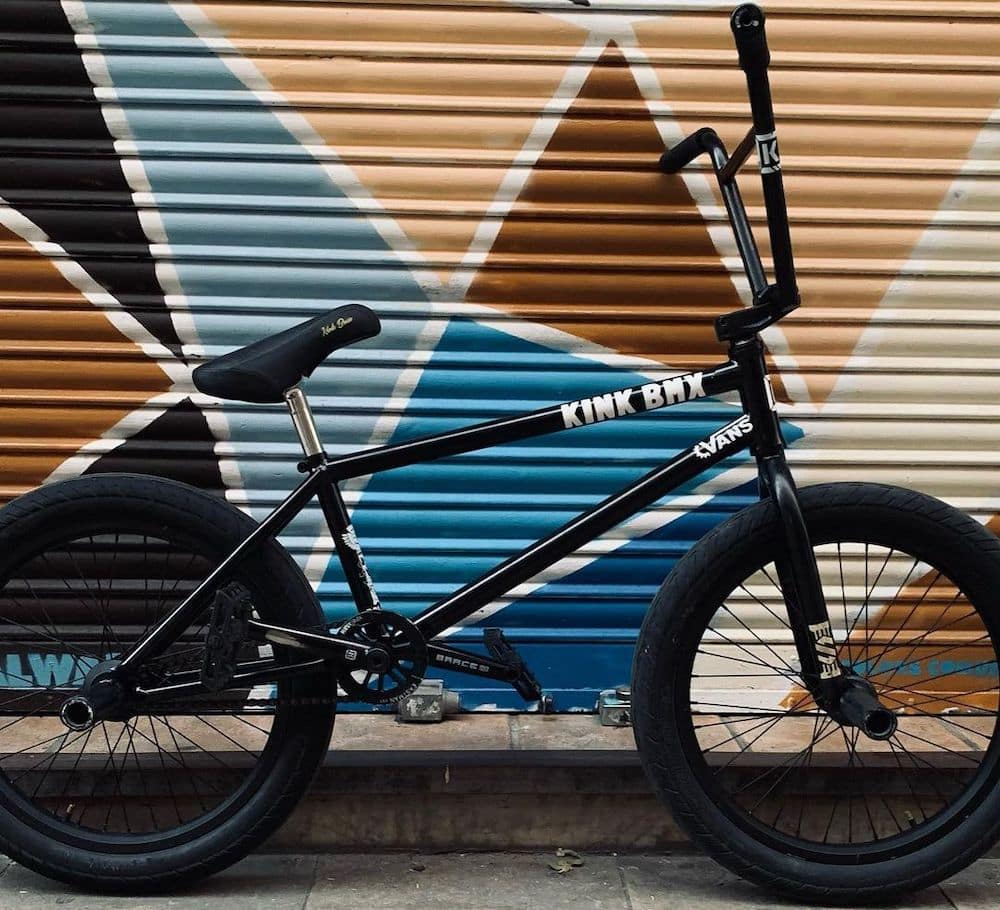 While his entire current bike is black, he still has a chrome BMX seat post for detailing.
Frame: Kink Roll Up frame
Bar: Kink Eagle bar
Stem: Kink Highrise top load stem
Fork: Kink Stoic BMX forks
Headset: Kink Integrated 2 BMX headset
Grips: Kink Samurai BMX grips
Seat: Kink Splendor BMX seat
Seat Post: Kink Pivotal BMX seat post
Cranks: Kink Brace BMX cranks
Pedals: Kink Hemlock plastic BMX pedals
Sprocket: Kink Eastman guard BMX sprocket
Chain: Kink Mission half link chain
Front Wheel: TBA
Rear Wheel: TBA
Pegs: Kink Drift plastic BMX pegs
Tires: Kink Severe BMX tires
Honestly, this is one of the freshest-looking BMX setups I've seen in a WHILE.
Yup, I'm really picky when it comes to bikes.
But it instantly grabs my attention if it's black.
(Not that I don't like other colors, it's just that black makes everything look prettier.)
GRAB PARTS ANTO RIDES:
Don't miss following Anthony on Instagram for more technical bike madness.
Want to see Anthony in action? I have a full list of Anthony Perrin's best videos for your viewing pleasure.
Or watch Anthony's welcome to Kink pro video once again here:
Featured photo by: Anto's IG.
You may also be interested in checking other epic Kink bike checks:
Was this article helpful?
Disclosure: The BMX Dude's content is free & reader-supported. I may earn a commission if you click & buy through my links. Your support helps me create the best content & make a difference. Thanks! 🤘