Are you searching for the latest Kilian Roth bike check?
Kilian's been around for a while, riding for Cult BMX, Eclat and Vans Shoes.
He is known for doing extremely insane stuff on the streets.
And he can definitely pull the wildest rail rides and grinds you've ever seen. (See his Vans "Check" video below and let it blow you away.)
Kilian is a fan of Sean Ricany's signature Shorty frame and Jordan Godwin's signature Chocolate bar.
He also rides Alex Kennedy's signature guarded BMX sprocket from Eclat and the super popular Cult X Vans BMX tires.
Kilian Roth Cult & Eclat Bike Check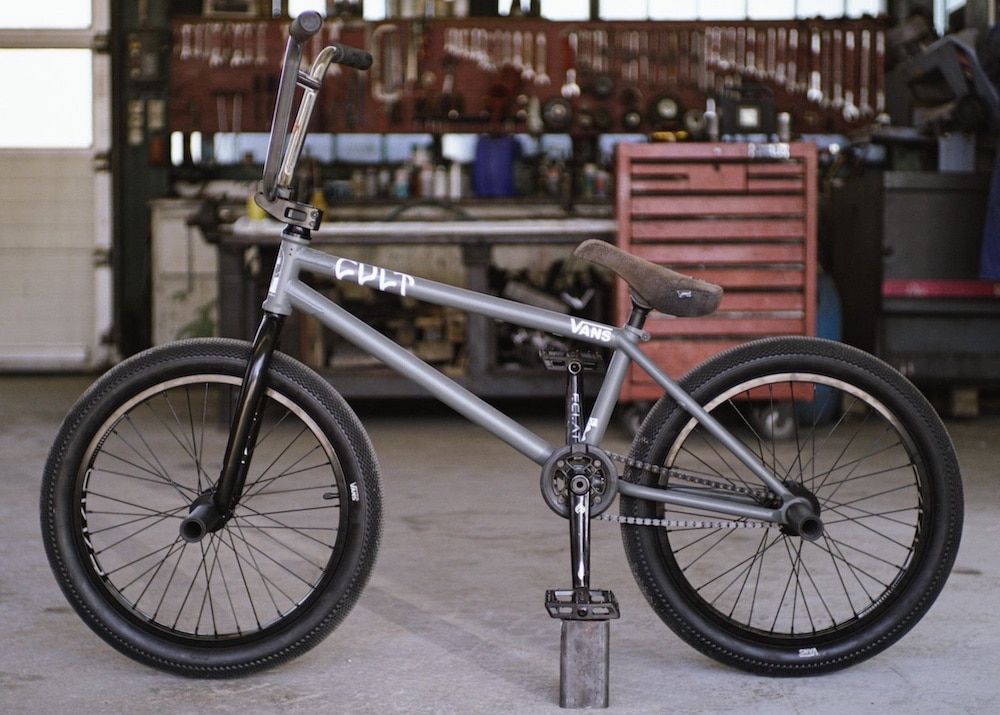 Frame: Cult Shorty frame
Bar: Eclat Chocolate bar
Stem: Eclat Metra top load stem
Fork: Eclat Storm BMX forks
Headset: Eclat Wave headset
Grips: Cult Ricany BMX grips
Chain: Eclat Stroke half link chain
Seat: Eclat Bios pivotal seat
Seat Post: Cult pivotal seat post
Cranks: Eclat Tibia BMX cranks
Pedals: Eclat Seeker plastic BMX pedals
Sprocket: Eclat AK sprocket with guard
Front Wheel: Eclat E440 rim, Eclat seismic BMX front hub
Rear Wheel: Eclat E440 rim, Eclat Cortex freecoaster hub
Tires: Cult X Vans BMX tires, 2.4″
Pegs: Eclat Venom plastic BMX pegs
GET PARTS KILIAN RIDES:
Note: You also don't want to miss my curated list of the best Kilian Roth BMX videos.
Go and follow Kilian on Instagram for more bike stuff, road trip life, etc.
Featured photo by: Kilian's IG.
Old Kilian Roth Bike Checks
October 2022 Bike Check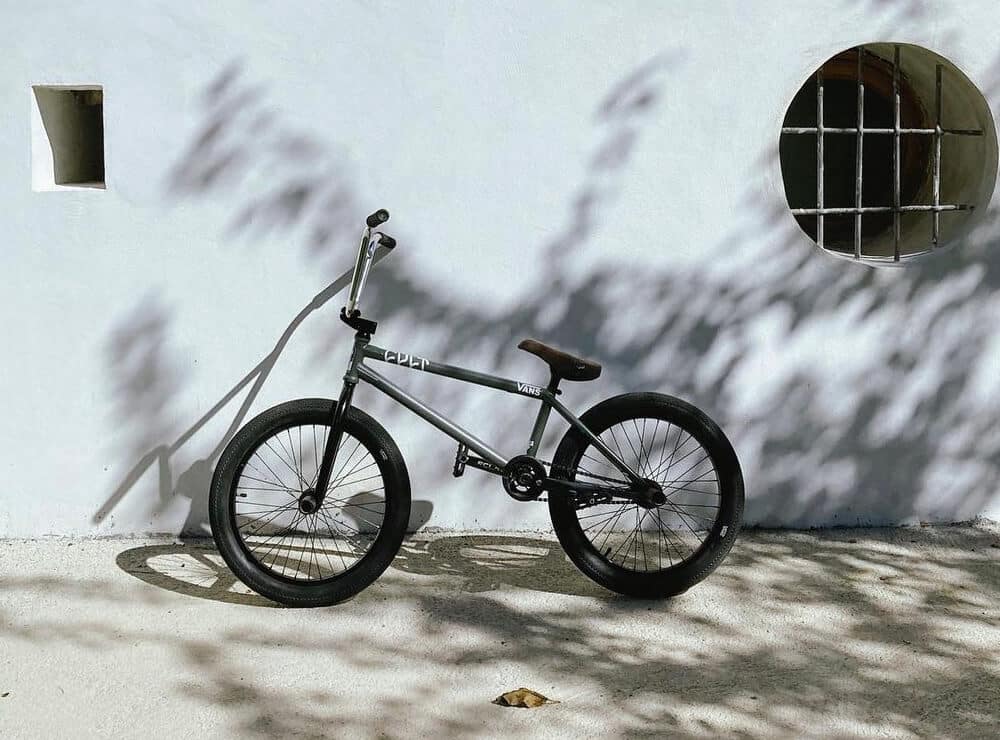 This green setup with black parts and chrome bar looks really rad.
December 2021 Bike Check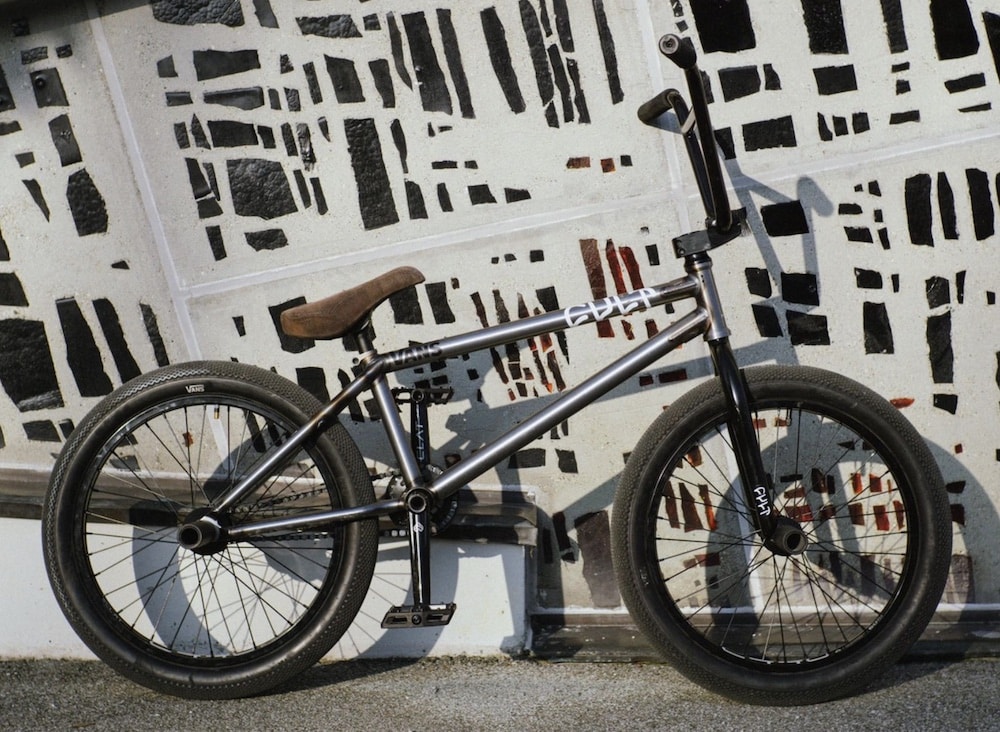 But the only other frame color I'd get besides black is raw (although that will never happen 🙂 ). Kilian's bike from 2021 looks awesome.
::
I've already seen this one SOOO many times, but it still blows me away every single time I rewatch it.
Vans "Check"
Was this article helpful?
Disclosure: The BMX Dude's content is free & reader-supported. I may earn a commission if you click & buy through my links. Your support helps me create the best content & make a difference. Thanks! 🤘