Are you searching for the current Johnny Raekes bike check?
Search no more, bro.
I managed to put together his latest setup that Johnny uses for all his insanely technical riding stunts.
Johnny has a signature Fiend frame and 4-pc BMX bars mixed with other Fiend and Odyssey parts.
What's interesting to me is that his street BMX frame isn't as insanely technical-oriented as some other pro frames are.
But Johnny is doing his own unique thing, thus, having a unique frame. I really like the 9.5″ standover height!
Hey, don't get me wrong, it's still VERY responsive.
Johnny Raekes Fiend & Odyssey Bike Check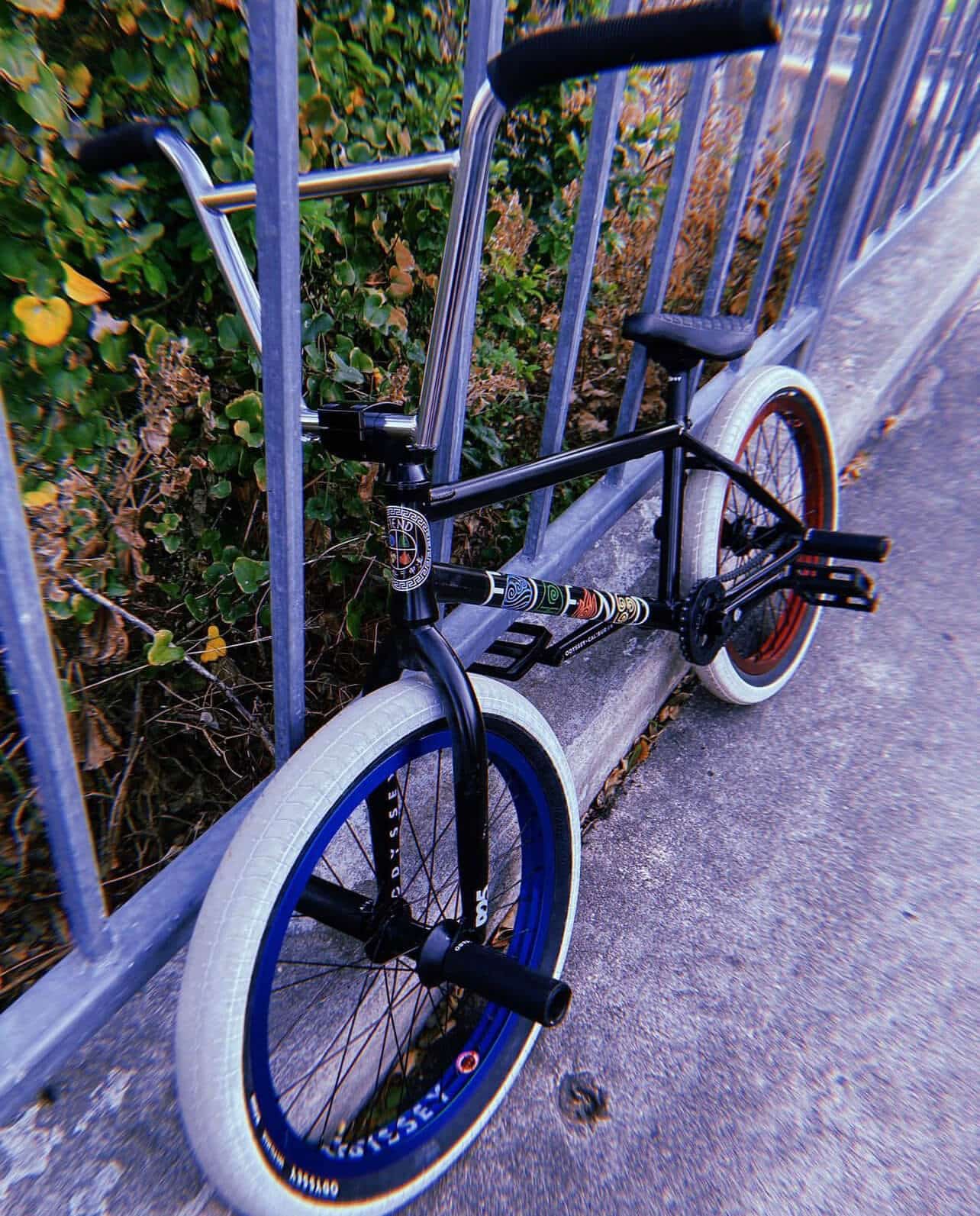 Frame: Fiend Raekes frame
Bar: Fiend Raekes 4-piece BMX bar
Stem: Odyssey BROC BMX top load stem
Fork: Odyssey R25 BMX fork
Grips: Odyssey BROC BMX grips
Chain: Odyssey Bluebird BMX chain
Seat: Odyssey Aitken BMX seat
Cranks: Odyssey Calibur BMX cranks
Pedals: Odyssey Grandstand plastic BMX pedals
Sprocket: Odyssey Utility Pro w/ Guard BMX sprocket
Front Wheel: Odyssey Hazard Lite, Odyssey Vandero Pro
Rear Wheel: Odyssey Hazard Lite, Odyssey Clutch V2 freecoaster hub
Tires: Odyssey Path Pro BMX tires
Pegs: Odyssey Joystick plastic BMX pegs
Now this is one BEAUTIFUL Fiend/Odyssey bike setup!
GET PARTS JOHNNY RIDES:
Note: Make sure you don't miss my list of the best Johnny Raekes BMX video because they're CRAZY.
Go and follow Johnny on IG, he publishes a lot of insanely technical street and park moves!
Featured photo by: Jeff Zielinski.
Old Johnny Raekes Bike Checks
Fiend & Animal Bike Check (2022)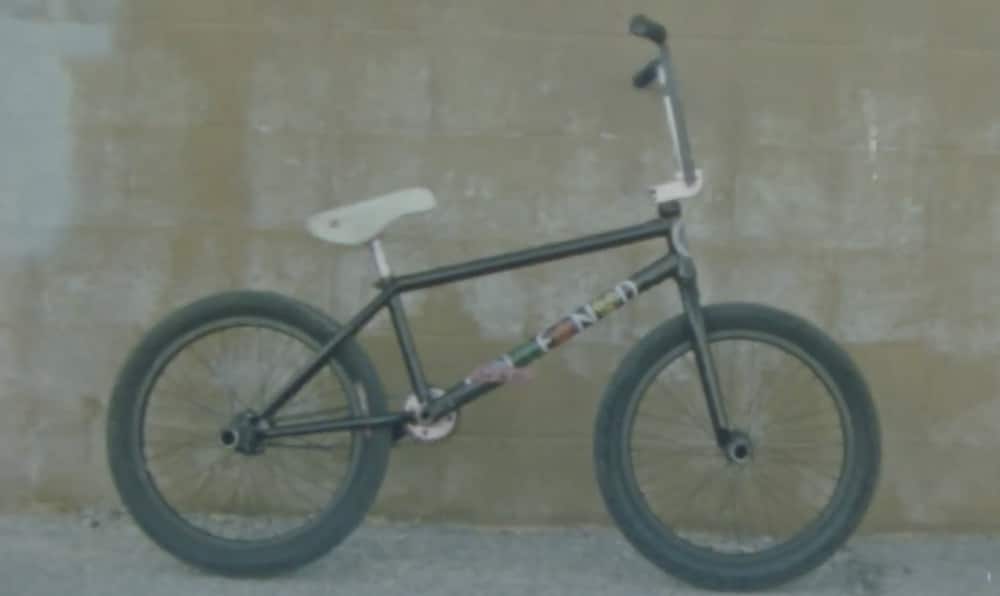 Frame: Fiend Raekes frame
Bar: Fiend Raekes 4-piece BMX bar
Stem: Fiend Morrow stem
Fork: Animal Street fork
Grips: Fiend Team grips
Chain: Animal 710 Hoder chain
Seat: Fiend Morrow seat
Cranks: Animal Akimbo cranks
Pedals: Animal Rat Trap plastic pedals
Sprocket: Fiend Reynolds sprocket
Front Wheel: Fiend Cab front wheel
Rear Wheel: Fiend Cab V2 rear wheel
Tires: Animal GLH tires
Pegs: Fiend Belmont PC pegs
What I Ride (2018)

In this Ride BMX video bike check, Johnny takes us through his all-black Fiend Colin Varanyak bike. This is exactly how I like my bike to be!
Johnny also explains that he likes to ride his chain pretty loose but not too loose to the point that it's hitting his frame (because he can't stand that noise).
He even has his cranks pretty loose because of crankflips.
Moreover, he has 160mm cranks, which allows him to keep his feet closer together, making him feel more confident.
Animal Bike Check (2017)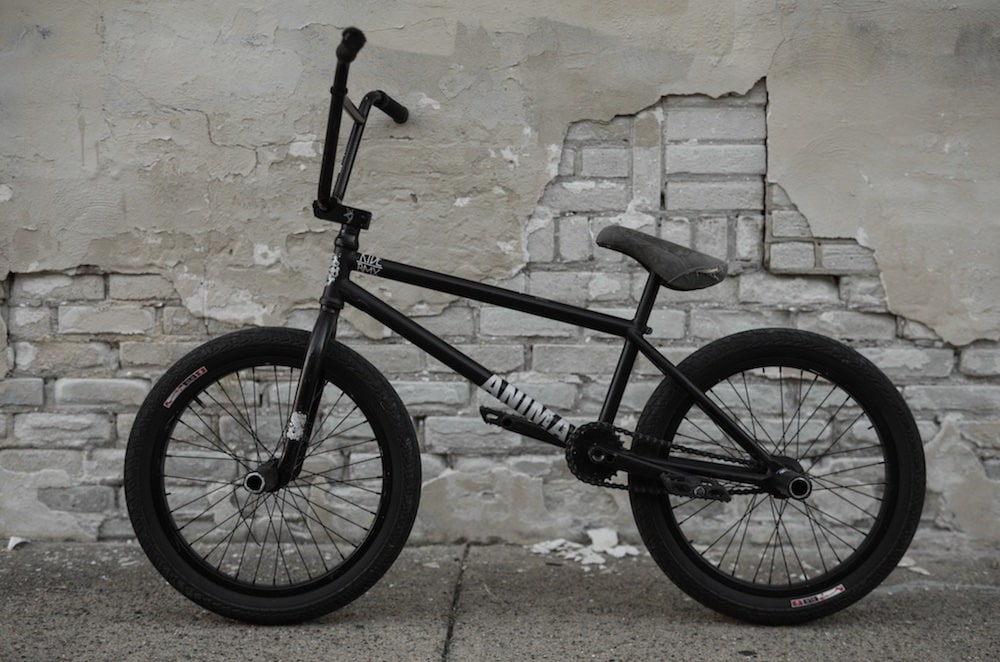 Animal has a bunch of really great bike shots on their site of Johnny's bike check from 2017.
Even though Johnny doesn't always run a black bike, it looks like he prefers it the most.
Along with the complete parts list and images, you can also read a short interview about his build.
Raekes speaks about his favorite parts, Rat Trap pedals, GLH tires, Empire State bars and how picky he is about the responsiveness of his bike. Go check it on Animal.
Was this article helpful?
Disclosure: The BMX Dude's content is free & reader-supported. I may earn a commission if you click & buy through my links. Your support helps me create the best content & make a difference. Thanks! 🤘