I'm stoked to bring you the latest Joris Coulomb bike check because it looks RAD.
As a Shadow Conspiracy and Subrosa pro, Joris has several signature parts that make for one solid build.
Frame, 4pc BMX bar (in the works!), BMX forks, BMX grips, BMX seat colorway and sprocket are all the sig. goodies that you can get.
Joris's setup is meant for technical street (and park) riding but can still handle the big stuff.
His Subrosa OM BMX street frame has a pretty short read-end at 12.9″ – 13.2″ (for easy manuals, spins, etc.) and a steeper head tube at 75.5″ (makes front wheel stuff simpler).
Plus, his OM fork has a 22mm offset, which makes the front-end even steeper – perfect for your technical riding!
Joris Coulomb 2023 Subrosa Bike Check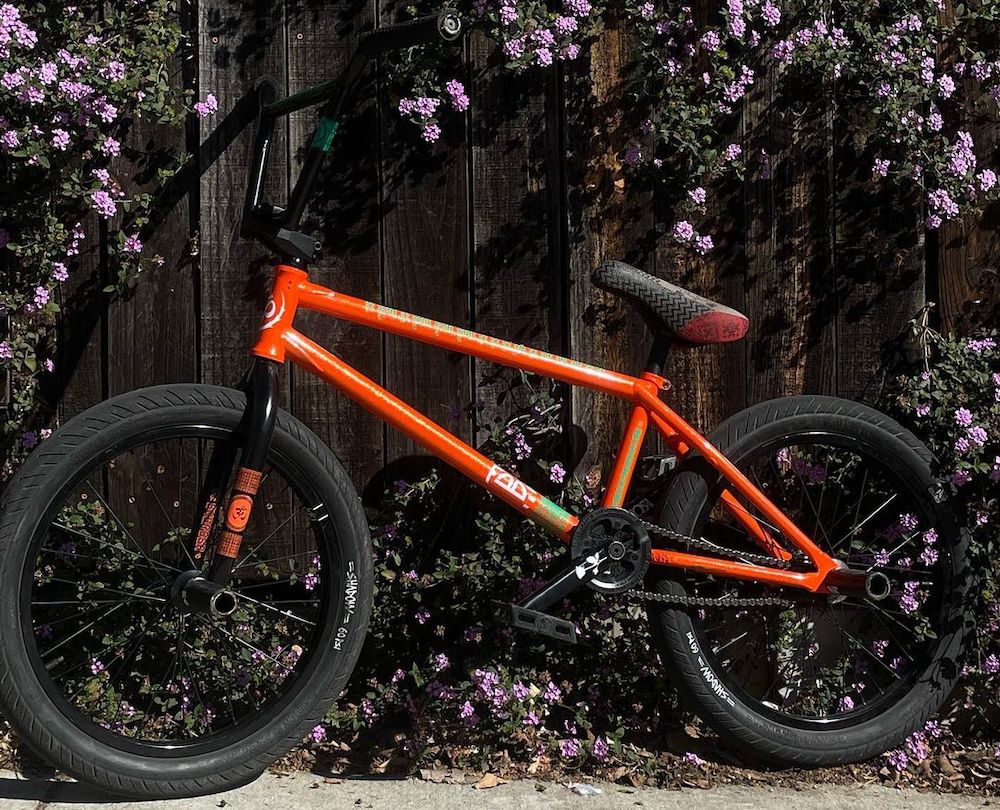 Frame: Subrosa OM frame
Bar: Subrosa (prototype)
Stem: Shadow Odin top load stem
Bar Ends: Shadow Deadbolt Slim
Fork: Subrosa OM fork
Headset: Shadow Stacked
Grips: Shadow Maya grips
Seat: Shadow Penumbra seat
Seat Post: Shadow Pivotal seat post
Cranks: Subrosa Rose BMX cranks
Pedals: Shadow Ravager plastic BMX pedals
Sprocket: Shadow Sabotage Maya edition BMX sprocket
Chain: Shadow Interlock Supreme half link chain
Front Wheel: Shadow Symbol front wheelset
Rear Wheel: Shadow Optimized freecoaster wheelset
Pegs: Shadow Little Ones w/ Slicker Sleeves
Tires: Shadow Strada Nuova BMX tires
GET PARTS JORIS RIDES:
Don't miss following Joris on Instagram for tons of great, tech-first original riding clips.
Want to see Joris in action? I have a full list of Joris Coulomb's best videos for your viewing pleasure.
Featured photo by: Joris's IG.
Old Joris Coulomb Bike Checks
Subrosa (2018)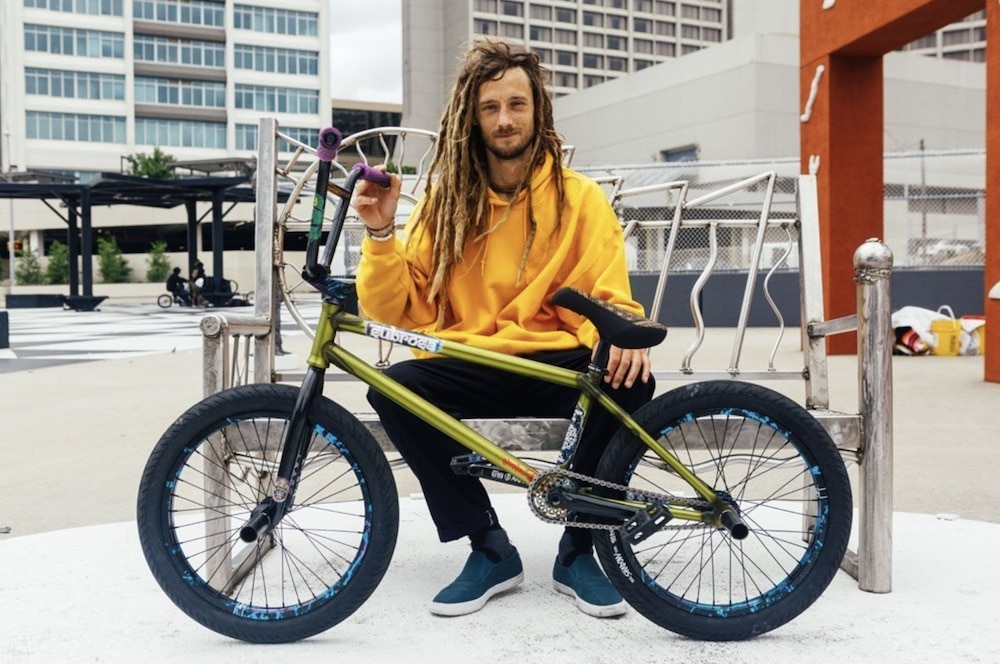 Unfortunately, there aren't that many bike checks that Joris did in the past, but I found this one from 2018.
You can head over to the Subrosa website to check the complete parts list of this dope-looking translucent green OM frame. (I'm not really a color guy, but this one looks GREAT!)
Subrosa (2018)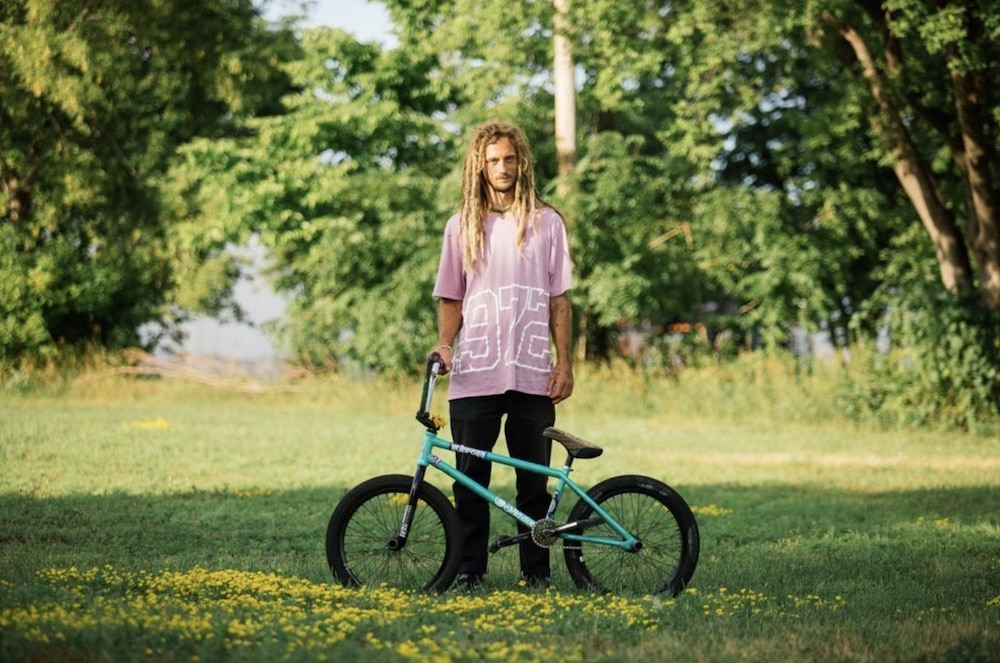 Do you want to see how Joris's bike looked in 2017?
His signature OM frame was available in a teal color option at the time, which was – in case I haven't mentioned it before – my FAV color when I was a kid (turquoise, to be more exact).
Sadly, Subrosa doesn't have any close-up shots of Coulomb's bike, but they do have the entire parts list, so check it out.
Note: His now-signature OM forks were then just a prototype.
Was this article helpful?
Disclosure: The BMX Dude's content is free & reader-supported. I may earn a commission if you click & buy through my links. Your support helps me create the best content & make a difference. Thanks! 🤘