Are you searching for the most recent Sergio Layos bike check?
Sergio's bike is low and fast, perfect if you're riding trails, bowls and transitions in general.
(You may also be interested in checking my best BMX trails frames list.)
Just like Mr. Layos!
As part of the Fly Bikes team for a VERY long time, his entire setup is built of Fly parts.
And you can also find Sergio's signature Fly frame, bars and seat.
Fun fact: Sergio likes his front end low and light because he finds it handles a lot better for his riding style.
Sergio Layos 2022 Fly Bike Check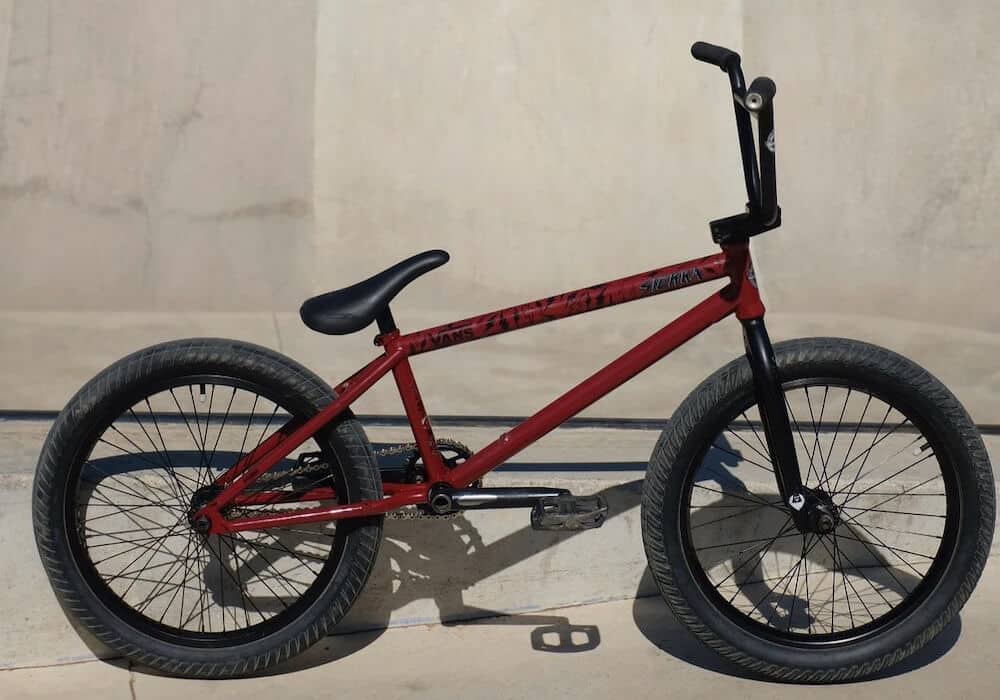 Frame: Fly Motosierra frame
Bar: Fly Sierra bars
Stem: Fly Volcano 25 top load BMX stem
Fork: Fly Volcano BMX forks
Headset: Fly Volcano BMX headset
Grips: Fly Devon BMX grips
Barends: Fly Volcano Graphite BMX barends
Chain: Fly Tractor full-link BMX chain
Seat: Fly Motosierra BMX seat
Seat Post: Fly tripod BMX seat post
Cranks: Fly Dolmen BMX cranks, 180mm
Pedals: Fly Ruben Graphite plastic BMX pedals
Sprocket: Fly Tractor TT BMX sprocket
Front Wheel: Fly Magneto rear BMX hub, Lunar Lite BMX rim
Rear Wheel: Fly Magneto front BMX hub, Lunar XLace rim
Tires: Fly Ruben Ligera (front) BMX tire, Fly Ruben (back) tire
GET PARTS SERGIO RIDES:
Note: Don't forget to check my collection of the best Sergio Layos BMX videos.
Get a regular dose of BMX and MTB stuff from Sergio by following him on IG.
Featured photo by: Kike Abelleira.
Old Sergio Layos Bike Checks
Source BMX (2022)

What I particularly like about this one is that it's not a classic video bike check that we're used to.
But it's more like a conversation between Van Homan and Sergio about his bike. Van also asks a bunch of questions that helps us learn about some of the parts more in-depth.
For instance, Sergio explains that he likes to ride his front-end light and low because it helps him aim at things more easily and comfortably.
Ride UK (2020)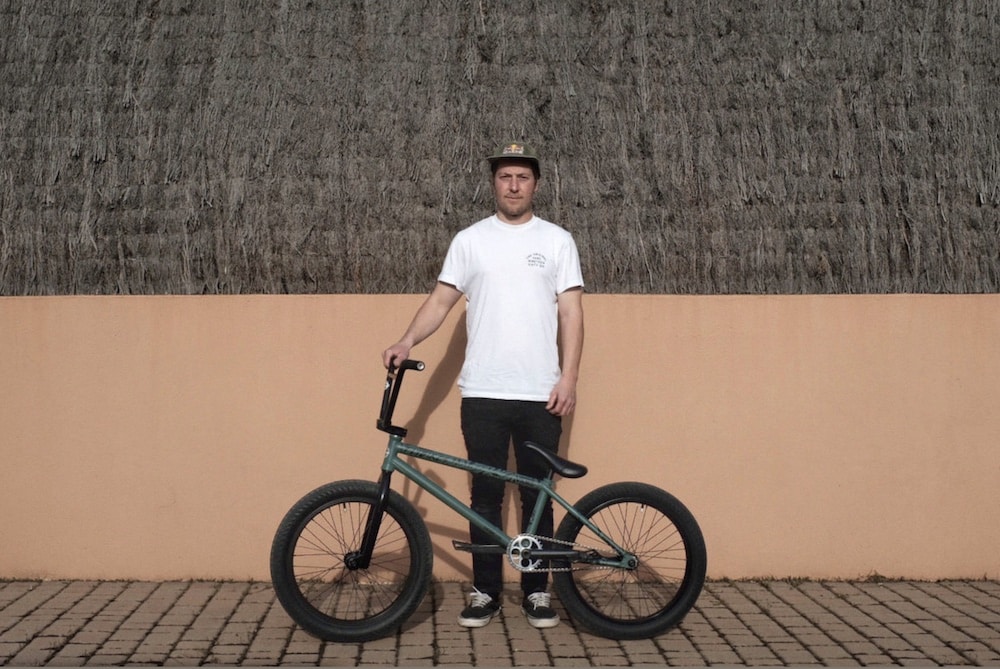 Sergio's bikes always look dialed, and the same goes for his 2020 Fly Sierra in 20.6.
What's also pretty interesting about his setup are the 180mm cranks. It seems that Layos adopted this some time ago because it suits his riding style so much.
You'll also learn about the parts he's most stoked on (33mm offset forks), Fly's Magneto hubs, and more.
Check full bike specs, photos and interview on Ride UK.
DIG Setups (2020)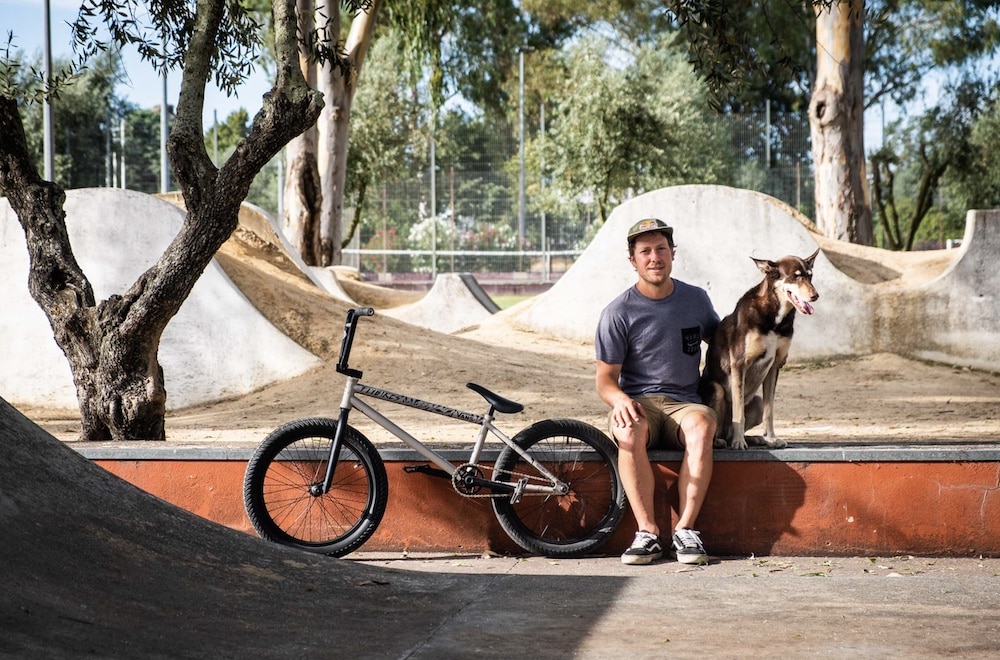 DIG Setups is a sick feature that showcases pro and AM riders' rides, and Sergio Layos' edition is no different.
Besides publishing some really cool shots of his green machine, you'll also find Sergio talk about prototype parts, the then-in-the-works Magneto hubs, Ruben Alcantara tires and not being a TV person.
Don't miss the pretty extensive interview, awesome bike pics and parts list on DIG.
Fly Bikes (2015)

This short but sweet video bike check gives you a quick look at Sergio's Trueno setup from 2015. Yup, he once rode two BMX metal pegs!
Besides the close-up bike clips, Sergio also hits this awesome, natural quarter somewhere in Malta and sprinkles some of his signature style on it.
Layos only had signature Fly grips at the time, but his bike still looked fresh AF.
Fly Bikes (2014)

Now this is a more classic bike check, where Sergio runs you through his entire setup from 2014.
He was riding an all-Fly bike except for the Profile rear hub that he got from Empire.
Sergio says that he really likes the Central stem, which looks like an upside-down top load stem – it sure does look weird, but it's SO cool!
And to spice things up some more, he throws down a few sweet park riding clips that I'm sure you'll enjoy.
You may also be interested in my other Fly dudes' bike checks:
Was this article helpful?
Disclosure: The BMX Dude's content is free & reader-supported. I may earn a commission if you click & buy through my links. Your support helps me create the best content & make a difference. Thanks! 🤘