I bring you the current Colin Varanyak bike check and will keep updating it so you never miss his fresh setup again.
Colin is a beast, pulling burly stuff but at the same time isn't a stranger to technical stunts.
His bike is all about Fiend and Premium with a bunch of signature parts on it, like frame, seat and rim.
I also like it very much that Colin usually goes with darker colors. (Yes, just because I like it all-black 🙂 )
Let's get right into it.
By the way: Colin is 5'10" and approx. 155lbs.
Colin Varanyak Fiend & Premium Bike Check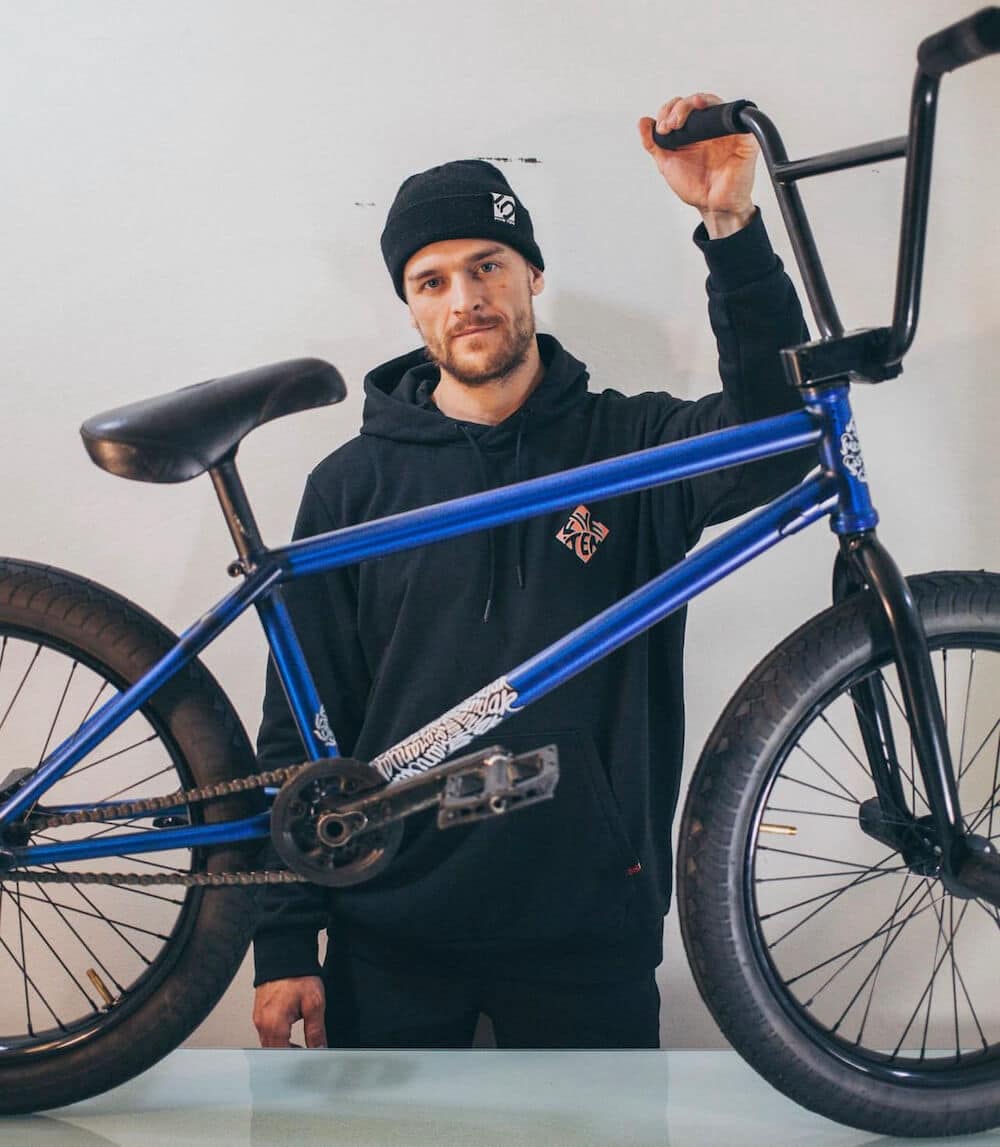 Frame: Fiend Varanyak frame
Bar: Premium team bars
Stem: Fiend Reynolds front load BMX stem
Fork: Premium signature BMX forks (prototype)
Grips: Fiend team BMX grips
Chain: Premium half link chain
Seat: Fiend Varanyak seat
Seat Post: Fiend pivotal BMX seat post
Cranks: Fiend Team BMX cranks
Pedals: Premium Slim plastic pedals
Sprocket: Fiend Palmere sprocket with guard
Front Wheel: Premium Curb Cutter front wheel
Rear Wheel: Premium Curb Cutter planetary freecoaster BMX wheel
Tires: Premium CK BMX tires
Pegs: Premium plastic pegs
Colin's current BMX setup is definitely my favorite to date! This thing looks MAD.
GET PARTS COLIN RIDES:
Note: Don't miss my collection of the best Colin Varanyak BMX video.
Give Colin some extra love and follow him on Instagram, where you can enjoy more epic riding content.
Featured photo by: Colin's IG.
Old Colin Varanyak Bike Checks
2023 Bike Check

With a video bike check that's ten minutes long, you know you'll get an in-depth overview of it, which Colin handles like a champ.
I like it when a rider shares more information about each part with you instead of just listing them as quickly as possible.
Did you know that Colin rides 155mm cranks?
Unfortunately, these are samples, which may never be available, so when he breaks them, he'll go back to 160mm.
Why so short? Because his frame has a short rear, and he doesn't like the feel of hitting the peg with his back foot.
By the way, I really hope Colin will start dropping more videos on his YouTube channel again.
Colin Varanyak 2022 Fiend & Premium Bike Check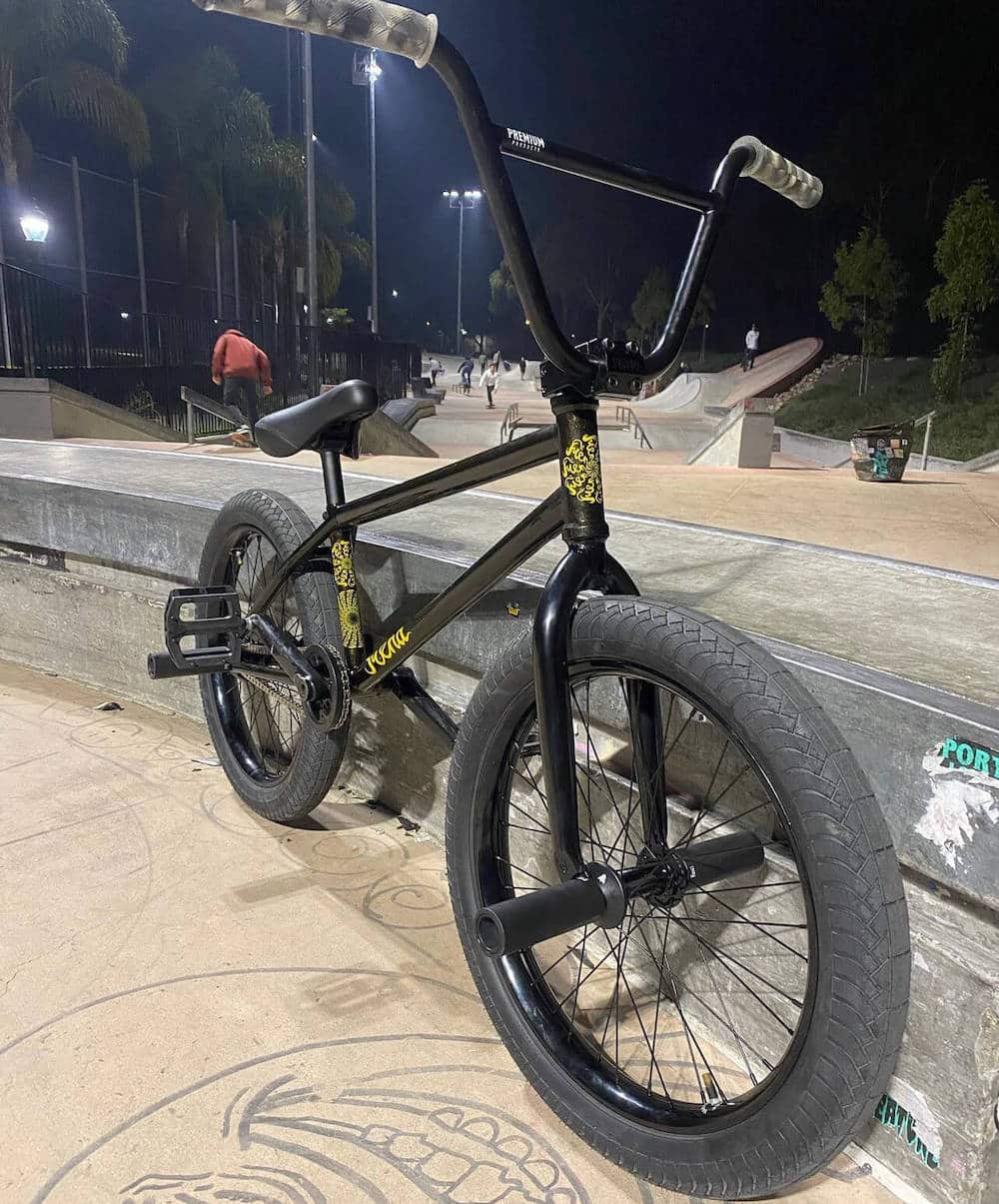 What I Ride (2018)

The once traditional "What I Ride" series from Ride BMX is no more, but it's still live on YouTube, which is awesome.
Here's Colin's setup from 2018, which is built of Fiend and Animal parts.
He's riding his signature Fiend Varanyak frame, which, according to Colin, is a user-friendly frame with a short chainstay and a steeper headtube.
Why does this make his BMX street frame more user-friendly? Because it allows beginners to learn bunnyhops and manuals easier and play with the front-end stuff more comfortably.
But at the same time, Colin's Fiend frame is perfect for the most advanced riders.
You'll also find his signature Animal bars, Fiend BMX seat and (then) Animal prototype BMX front wheels.
Was this article helpful?
Disclosure: The BMX Dude's content is free & reader-supported. I may earn a commission if you click & buy through my links. Your support helps me create the best content & make a difference. Thanks! 🤘