Do you want to see the most recent Larry Edgar bike check?
Is there something special about his whip that makes him go SO fast and SO high?
Larry's just THAT GOOD!
Larry is a Fly Bikes rider, so his bike is mostly built of Fly parts. However, he also has signature Stay Strong bars.
But with Fly, Larry has a signature frame and tripod seat, both called Aire.
Fun fact: "Aire" means "air" in Spanish – which makes PERFECT sense!
Yup, Larry definitely spends a lot of his bike riding time (high) in the air.
Larry Edgar Fly Bike Check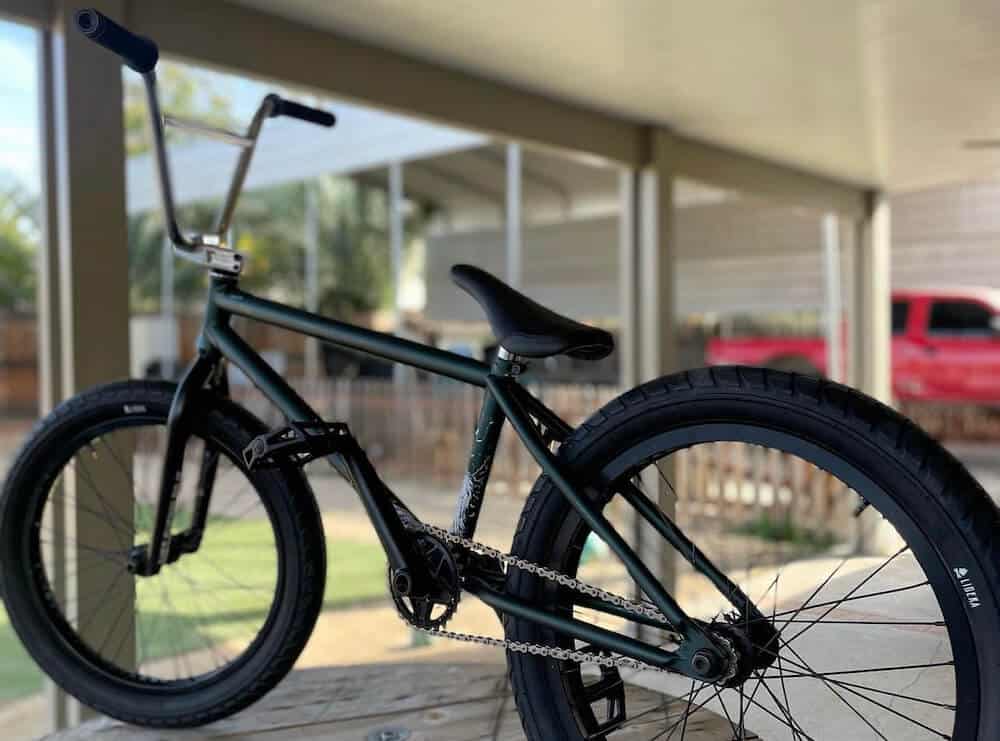 Frame: Fly Aire frame
Bar: Stay Strong Larry Edgar bars
Stem: Fly Volcano BMX top load stem
Headset: Fly Volcano BMX headset
Fork: Fly Volcano BMX forks
Grips: Fly Ruben BMX grips
Chain: Fly Tractor BMX chain
Seat: Fly Aire BMX seat
Seat Post: Fly tripod seat post
Cranks: Fly Dolmen II BMX cranks
Pedals: Fly Ruben Graphite plastic BMX pedals
Sprocket: Fly Tractor BMX procket
Front Wheel: Fly Lunar rims, Fly Magneto front BMX hub
Rear Wheel: Fly Lunar rims, Fly Magneto rear BMX hub
Tires: Fly Fuego Ligera BMX tires
GET PARTS LARRY RIDES:
Note: Don't miss my collection of the best Larry Edgar BMX Videos.
Go and follow Larry on Instagram for a lot of bike and car stuff.
Featured photo by: Jeff Zielinski.
Old Larry Edgar Bike Checks
Fly Bikes Bike Check (2018)

Instead of Larry taking your through his entire bike, Fly decided to create a video of him building his bike.
You still get a nice view of the parts he was riding in 2018. On top of that, Larry also puts his fresh build to the test at his miniramp/spine setup.
And to seal the deal, he fist-bumps his dog. What a legend!
DIG Setups (2017)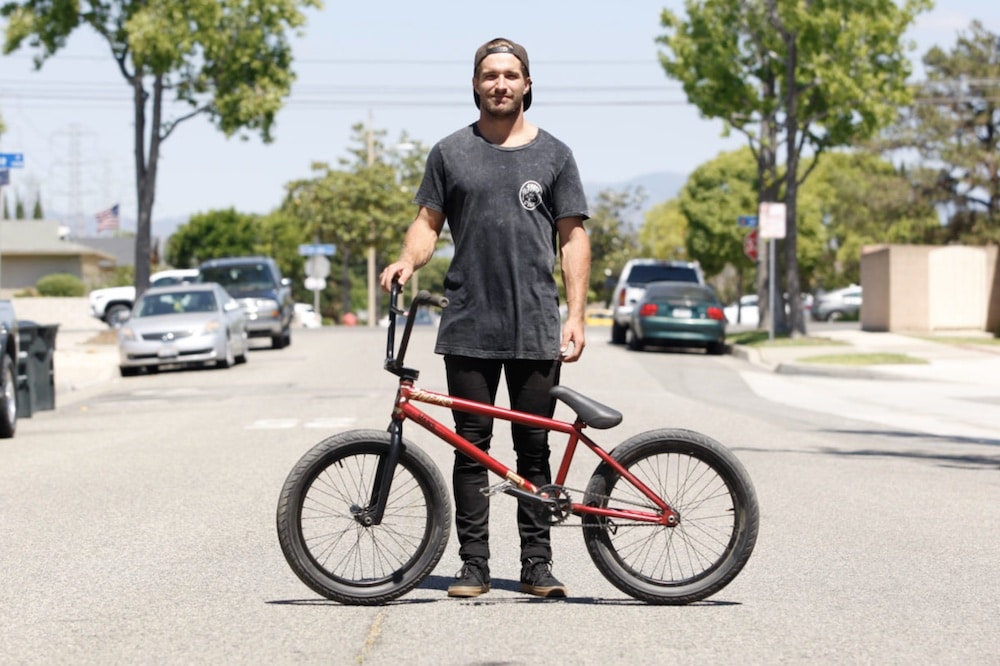 I really like DIG Setups series because you don't only get a bunch of really beautiful bike shots and a list of bike parts, but also a quick interview with the rider.
In this installment, Larry talks about when he started riding, his favorite rider growing up, front flips and his favorite place he ever traveled, to name a few.
Go to DIG for the bike check and interview.
Fly Bikes Bike Check (2015)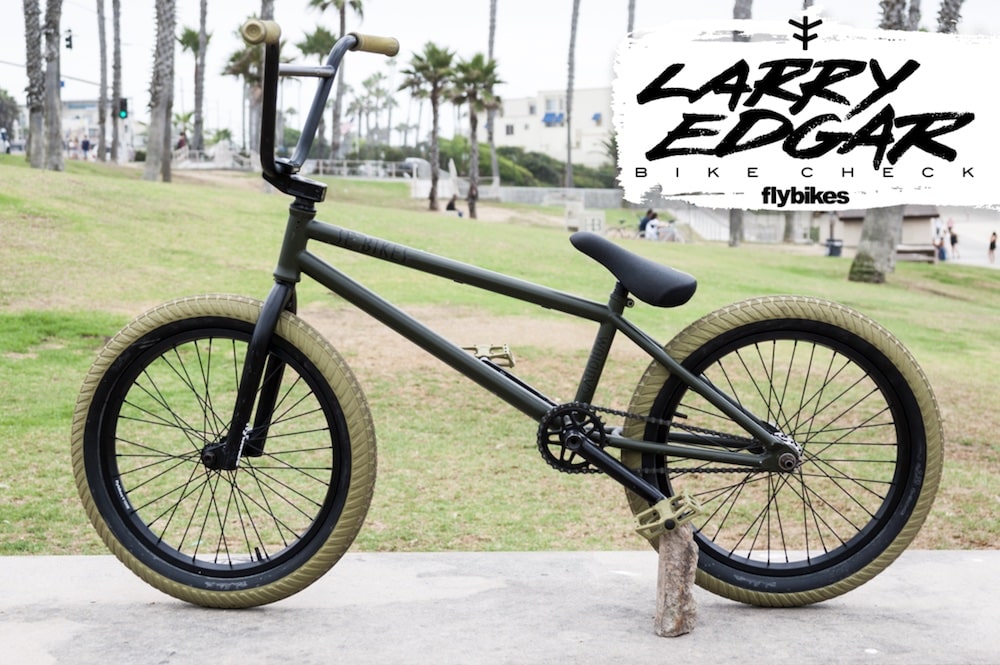 This bike check dropped in 2015 when Fly welcomed Larry Edgar to their team.
For this reason, they took the opportunity to interview him, instead of just posting his bike setup.
You'll find out where his fast and wild riding style comes from, Larry's biggest riding influences, what he's doing when not riding BMX, and more.
Go to the Fly site for more pics and parts list.
Here are bike checks with Larry's other team riders:
Was this article helpful?
Disclosure: The BMX Dude's content is free & reader-supported. I may earn a commission if you click & buy through my links. Your support helps me create the best content & make a difference. Thanks! 🤘