I have you covered with the latest Sean Ricany bike check, which consists of 100% Cult products.
Sean always has a clean-looking setup and isn't afraid of picking up rad street frame colors.
He also has a few signature parts (or colorways) going on, spicing things up even further.
Let's DIG IN!
Sean Ricany Cult Bike Check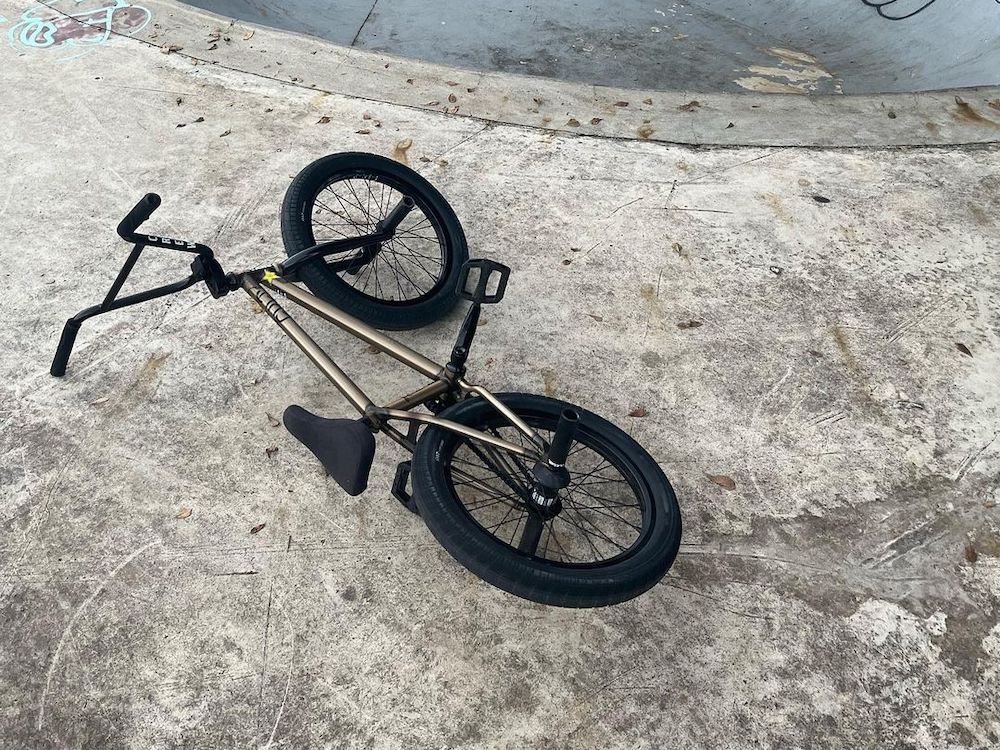 Frame: Cult Shorty frame
Bar: Cult Crew bars
Stem: Cult Salvation top load stem
Fork: Cult Sect forks
Headset: Cult
Grips: Cult Ricany grips
Seat: Cult Mid Tripod seat
Seat Post: Cult Counter post
Cranks: Cult Hawk cranks
Pedals: Cult Dak plastic pedals
Sprocket: Cult Dak guard sprocket
Chain: Cult chain
Front Wheel: Cult V2 Front Crew wheel
Rear Wheel: Cult V2 Freecoaster Crew wheel
Pegs: Cult Butter plastic pegs
Tires: Cult Dehart tires
GET PARTS RICANY RIDES:
Don't miss supporting Sean on Instagram for a good dose of insane BMX bike riding stuff.
Note: Wanna see Sean in action? I have a full list of the best Sean Ricany videos ready for your viewing pleasure.
Featured photo by: Sean's IG.
Old Sean Ricany Bike Checks
Dig (2017)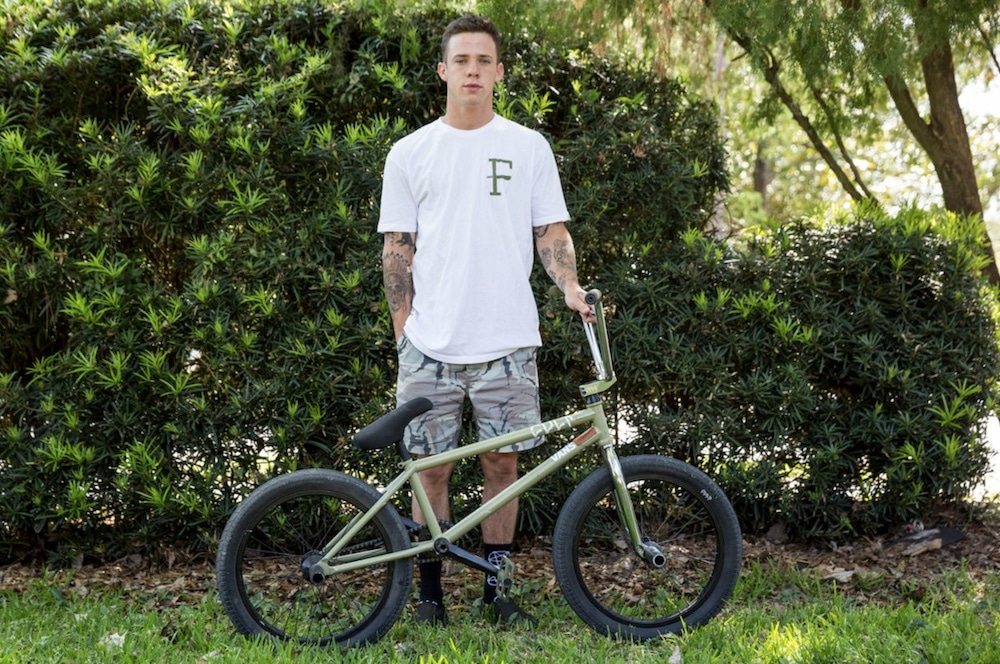 Dig caught up with Sean in 2017 to do a full bike check and a quick interview. You get to see his signature Cult SOS colorway frame in 21″ with Cult/Further collab seat. (Both are discontinued.)
Sean also chats about his favorite parts, riding everything as-is, why he prefers freecoaster over cassette, and more. Check it all on DIG.
By the way, that color is DOPE!
Cult (2017)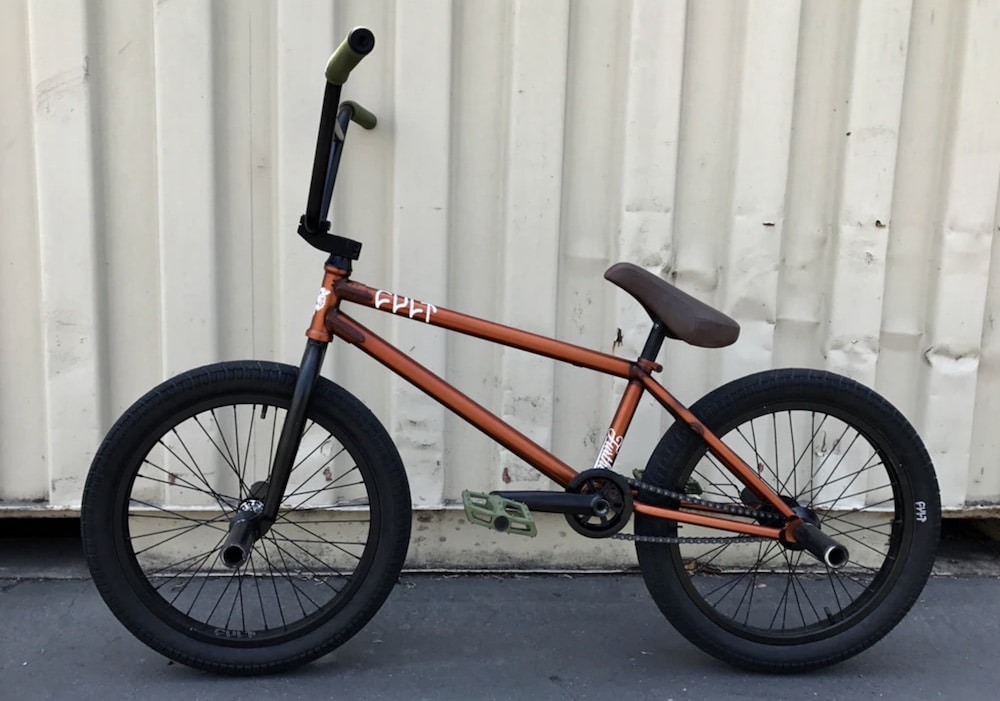 Sean had two bike checks going on in 2017. Here's the Cult version, promoting his signature Shorty frame colorway.
Sorry, there's no parts list for this one, but you can head over to Cult to watch a video and enjoy some nice close-up pictures.
Vital (2012)
Am I really taking it all the way back to 2012? YUP!
Here's a video bike check Vital did with Sean Ricany, giving you a closer look at his Premium Aurora setup.
Young Sean does an excellent job breaking down his bike in combination with throwing down some really nice flat rail moves.
This dude is killing it for a very long time!
Disclosure: The BMX Dude's content is free & reader-supported. I may earn a commission if you click & buy through my links. Your support helps me create the best content & make a difference. Thanks! 🤘