Do you want to check the current Lewis Mills bike check?
Lewis is a Fiend and Eclat rider with three signature parts, frame, bars and top load stem.
This dude is on fire, year after year, making our jaws drop with unbelievable video parts.
But it's all about his bike today.
And his setup is always dope-looking.
Sometimes black, sometimes white and it can also be red. Why?
Because these are the three colors his signature Fiend frame comes in at the time of writing this.
Lewis Mills Fiend & Eclat Bike Check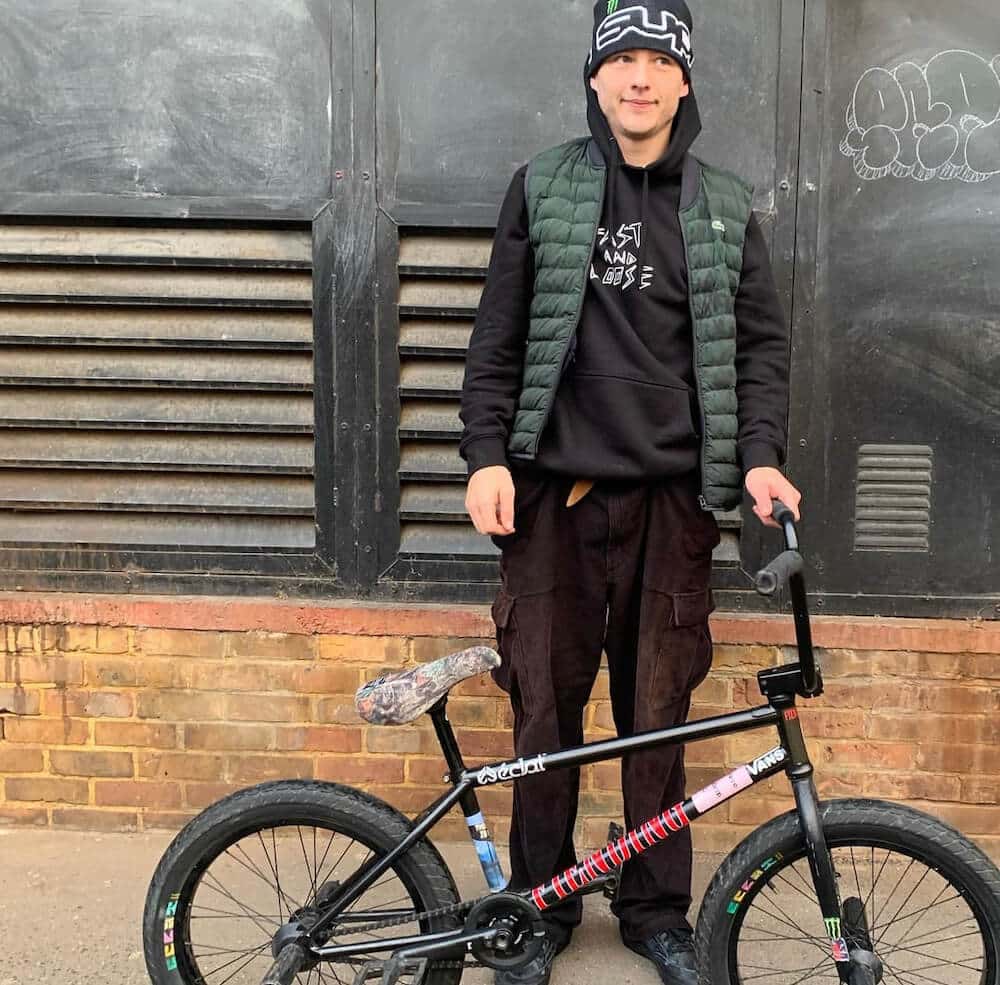 Frame: Fiend Mills frame
Bar: Eclat Controller bar
Stem: Fiend Mills top load BMX stem
Fork: Eclat Storm BMX forks
Grips: Eclat Filter BMX grips
Chain: Eclat 4 Stroke half link BMX chain
Seat: Eclat Bios Fat pivotal BMX seat
Seat Post: Eclat Torch pivotal BMX seat post
Cranks: Fiend Segment BMX cranks
Pedals: Eclat Seeker plastic BMX pedals
Sprocket: Eclat Elevate Guard BMX sprocket
Front Wheel: Eclat Bondi rim, Eclat Cortex front BMX hub
Rear Wheel: Eclat Bondi rim, Eclat Cortex freecoaster BMX hub
Tires: Eclat Morrow BMX tires
Pegs: Eclat Venom plastic BMX pegs
GET PARTS LEWIS RIDES:
Note: You also shouldn't miss my ultimate Lewis Mills BMX videos collection because you know this dude is mad on his bike!
Go and follow Lewis on Instagram, where you can enjoy even more bike stunts that will keep you questioning, "Buh how?!"
Featured photo by: Jacman Hinss.
Old Lewis Mills Bike Checks
Eclat Bike Checks (2019)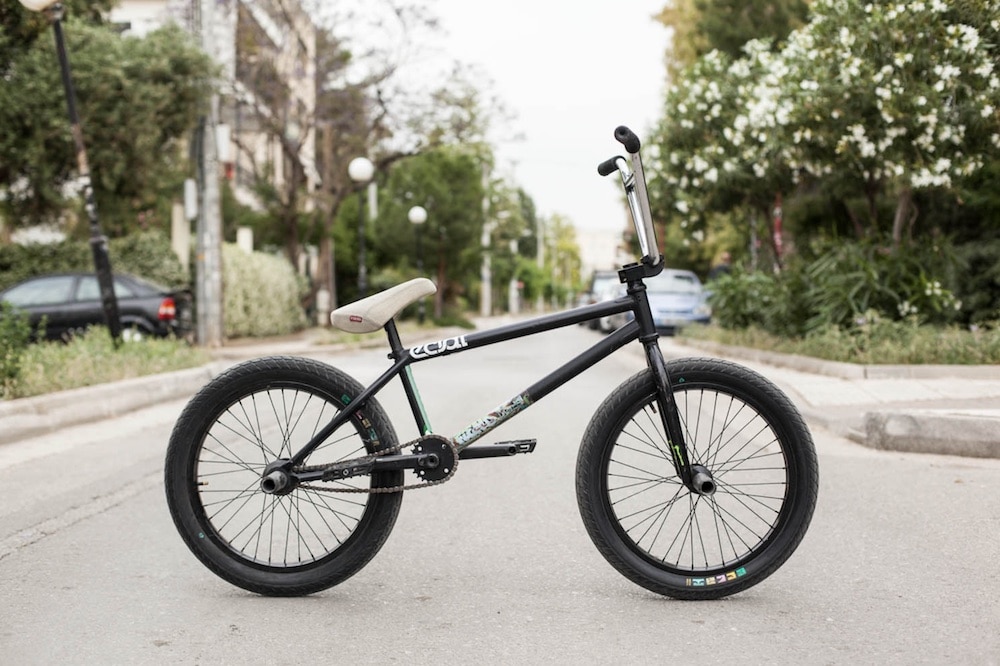 Eclat treated us with this awesome LM bike check back in 2019 and it looks fresh to this day.
While all-black bikes are my favorite, I must say that the tan seat and chrome bars look really good on Lewis's bike.
You can check all the images and parts list on Eclat.
Was this article helpful?
Disclosure: The BMX Dude's content is free & reader-supported. I may earn a commission if you click & buy through my links. Your support helps me create the best content & make a difference. Thanks! 🤘