Are you ready to check the current Mike Gray bike check?
Mike's been killing it for SO long, and there's no sign of stopping for him any time soon.
He rides for Haro and Premium, and that's what his bike is built of (except for the grips).
Mike prefers Chad Kerley's signature Haro CK frame, which fits his riding style perfectly.
Gray changes his bike's color quite often, but I like this black one the most. And the red grips are a pretty sweet detail.
Mike Gray Haro & Premium Bike Check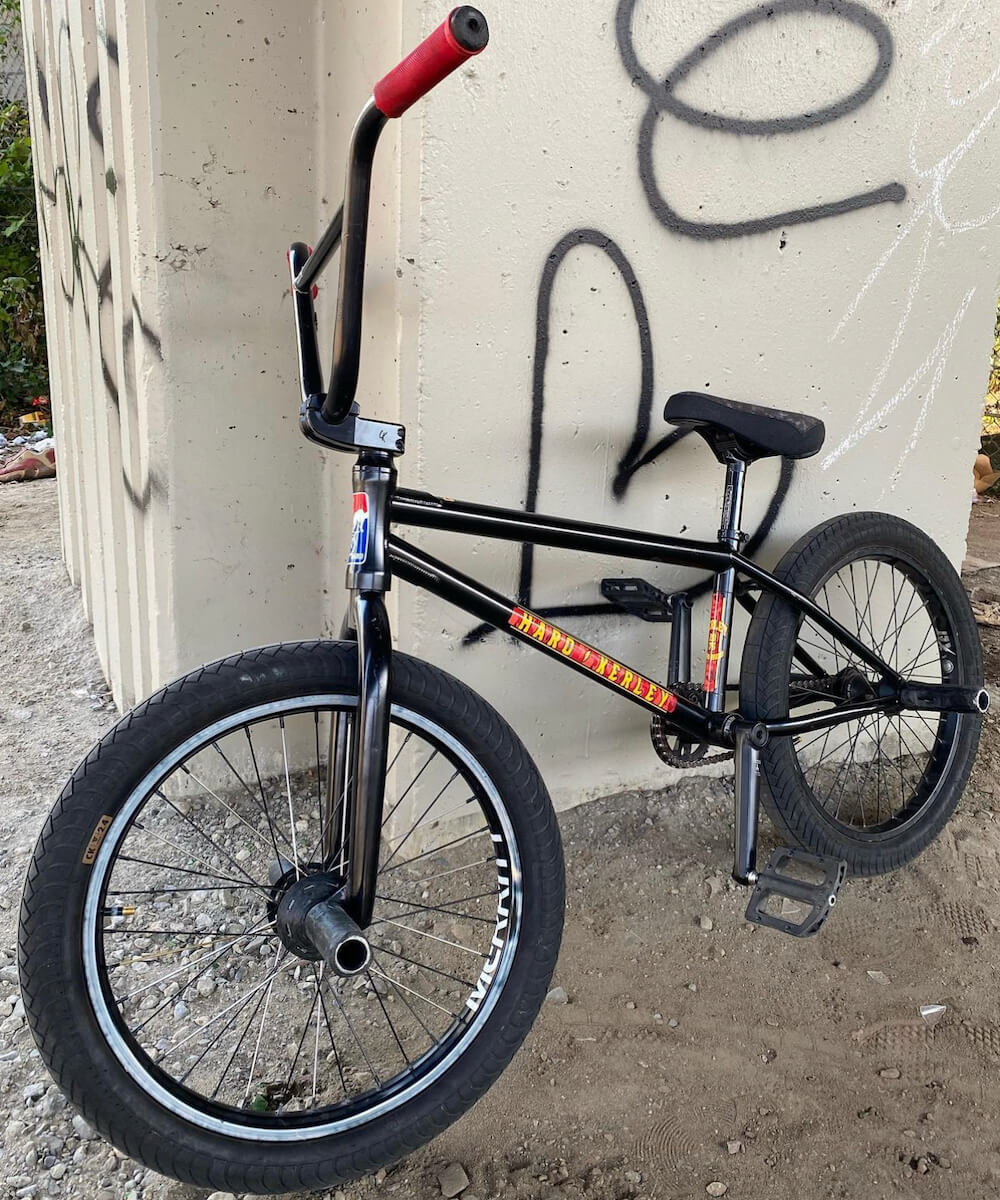 Frame: Haro CK frame
Bar: Haro Baseline bar
Stem: Haro Baseline top load BMX stem
Headset: Haro BMX headset
Fork: Haro Baseline BMX forks
Grips: Sensus Swayze grips
Chain: Haro Baseline half link BMX chain
Seat: Haro Mike Gray stealth BMX seat
Seat Post: Haro Baseline stealth BMX seat post
Cranks: Premium Trestle BMX cranks
Pedals: Premium Slim plastic BMX pedals
Sprocket: Haro Baseline guard BMX sprocket
Front Wheel: Premium Curb Cutter front BMX wheel
Rear Wheel: Premium Curb Cutter freecoaster BMX wheel
Tires: Premium CK BMX tires
Pegs: Premium plastic pegs
Note: I also have a collection of the best Mike Gray BMX videos for your viewing pleasure.
Go and follow Mike on Instagram, where you can enjoy this epic bike in action regularly.
Featured photo by: Mike's IG.
Old Mike Gray Bike Checks
Fat BMX (2018)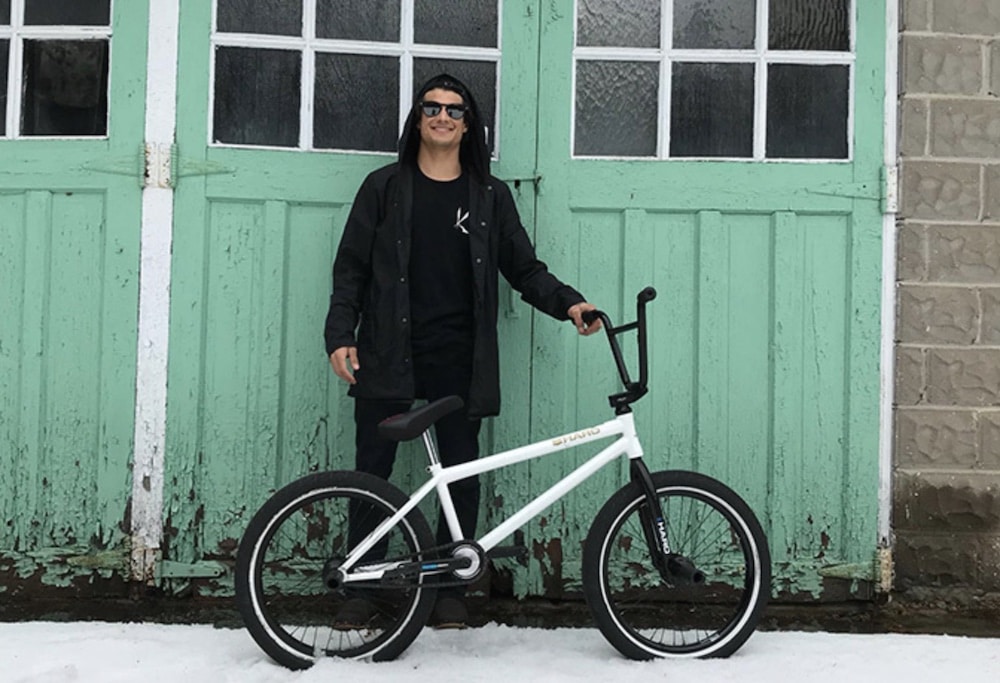 Mike's been riding Chad Kerley's signature Haro frame for a while now, and here's his 2018 white setup.
He also rocked Haro's Lineage forks and top load stem, along with Premium CK bars and plastic pedals, to name a few.
What's interesting is that Mike rides the Sensus Swayze grips (which is an MTB brand, but he says these are the best grips he ever rode).
You can check the full parts list on Fat BMX.
AlliSports (2013)

2013 seems SO long ago! It's time to take a peek at Mike Gray's Diamondback setup with all sorts of different parts.
Plus, you'll also enjoy a bunch of really epic bike riding clips that make this video bike check a great watch.
Fun fact: Mike was riding two metal BMX pegs and one plastic BMX peg. Why? So he can easily grind any rail he wants, even the stickiest ones!
By the way, that tuck no-hander drop at the end was insane!
Was this article helpful?
Disclosure: The BMX Dude's content is free & reader-supported. I may earn a commission if you click & buy through my links. Your support helps me create the best content & make a difference. Thanks! 🤘