Are you looking for the latest Dan Foley bike check?
You're lucky!
But I didn't add just his current setup, I also added a few of his old bikes (for comparison).
Dan's bikes always look extremely dialed, and the one he rides now is no different.
What's interesting about his setup is the pretty narrow handlebar. (He's riding it at around 27″.)
Dan also prefers a lower bottom bracket and a higher standover.
Let's check some parts!
Note: Don't miss watching the best Dan Foley BMX videos.
Dan is sponsored by Cult and Vans Shoes.
Dan Foley 2023 Cult Bike Check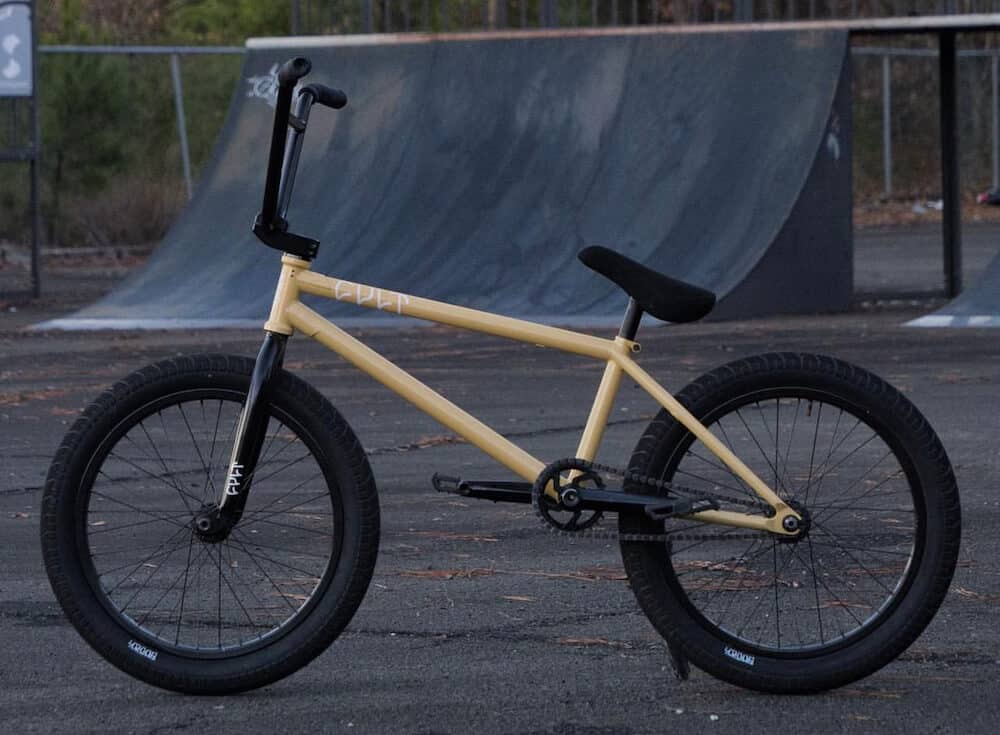 Frame: Cult Dak frame
Bar: Cult Crew bars
Stem: Cult Salvation top load BMX stem
Headset: Cult BMX headset
Grips: Cult X Vans BMX grips
Bar ends: Cult BMX bar ends
Fork: Cult Sect forks
Seat: Cult Mid BMX seat
Seat Post: Cult Tripod BMX seat post
Cranks: Cult Hawk BMX cranks
Pedals: Cult Dak plastic BMX pedals
Sprocket: Cult NWO BMX sprocket
Chain: Cult half link chain
Front Wheel: Profile Mini front hub, GSport Ribcage BMX rim
Rear Wheel: Profile Mini 9t Cassette, GSport Ribcage rim
Pegs: Cult Butter plastic BMX pegs
Tires: Cult Dehart BMX tires
GET PARTS DAN RIDES:
Don't miss the creativity and inspiring self-filmed clips by following Dan on Instagram.
Featured photo by: Dan's Instagram.
Old Dan Foley Bike Bike Checks
Dan Foley 2022 Cult Bike Check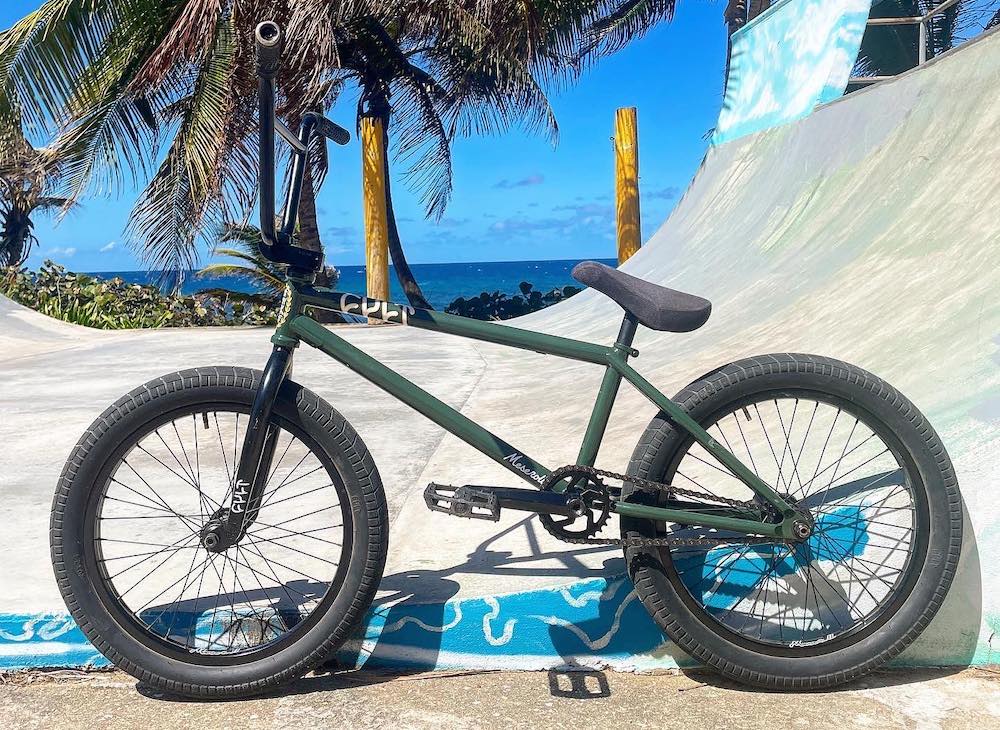 Picture by Meseroll.
2021 Bike Check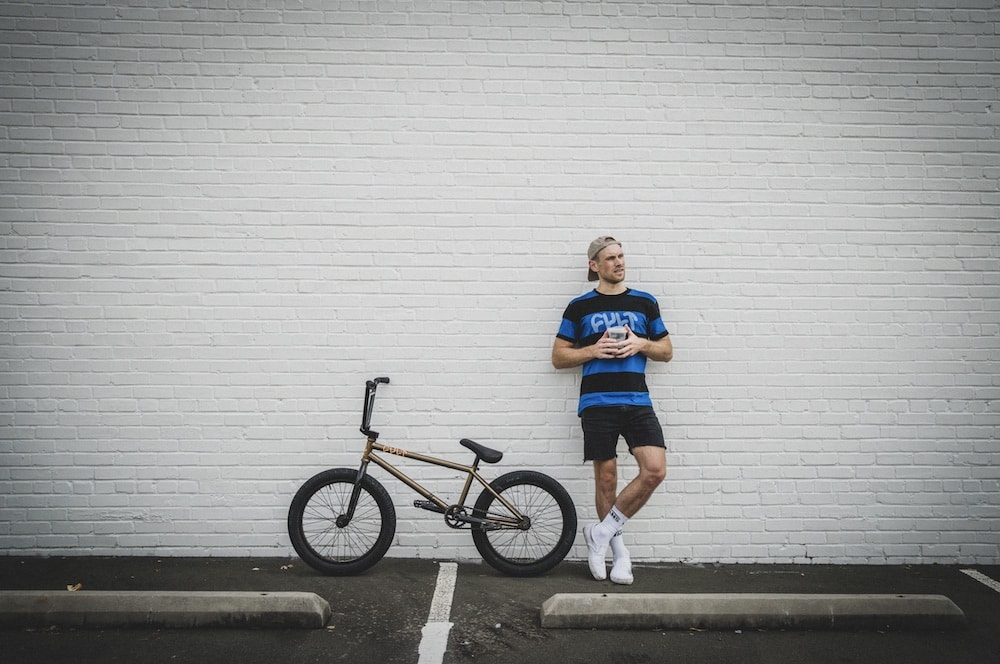 Let's go back to 2021 when Dan was riding Dakota Roche's signature Cult Dak frame in 20.75″.
Along with the full parts list, Vital also shared some nice close-up shots of the bike and a short bike-related interview.
They chat about the latest part, riding with brakes, how often does his build a new bike and the Dan Foley frame.
Check it all here.
2017 Bike Check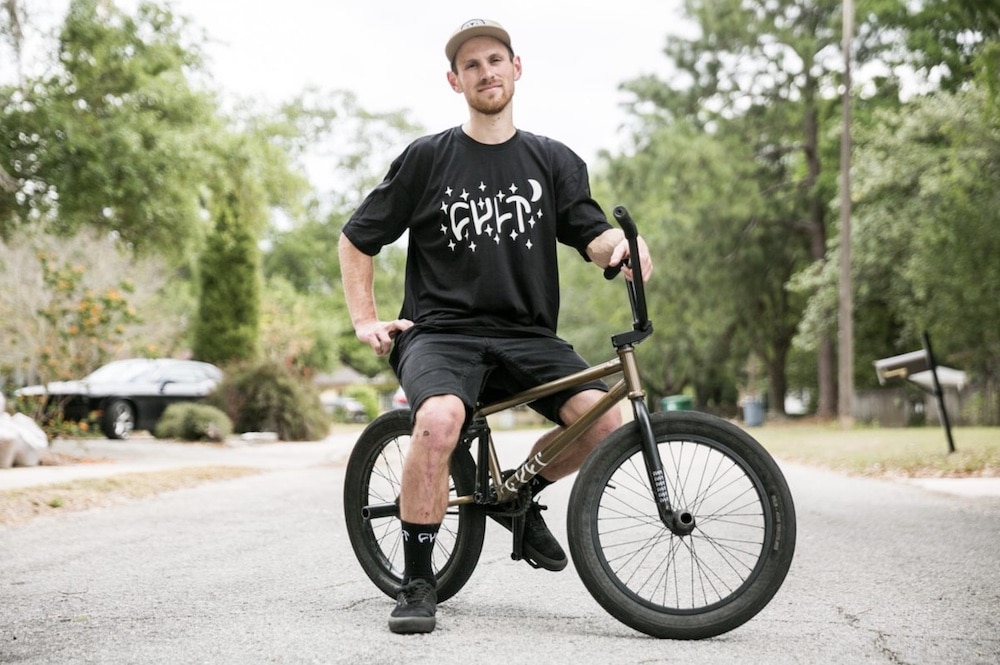 Dan already tried a bunch of Cult frames to date, which helped him figure out which is his favorite.
He was riding Chase Hawk's signature frame in 2017, rocking it at 21″.
The bike setup is a near-complete Cult built with some Profile and Madera parts to spice things up a little bit.
Dan also shares which is his favorite part, newest part, switching back to a cassette hub from a freecoaster and modifications.
The color of this one looks really rad, so don't miss it on DIG.
2016 Bike Check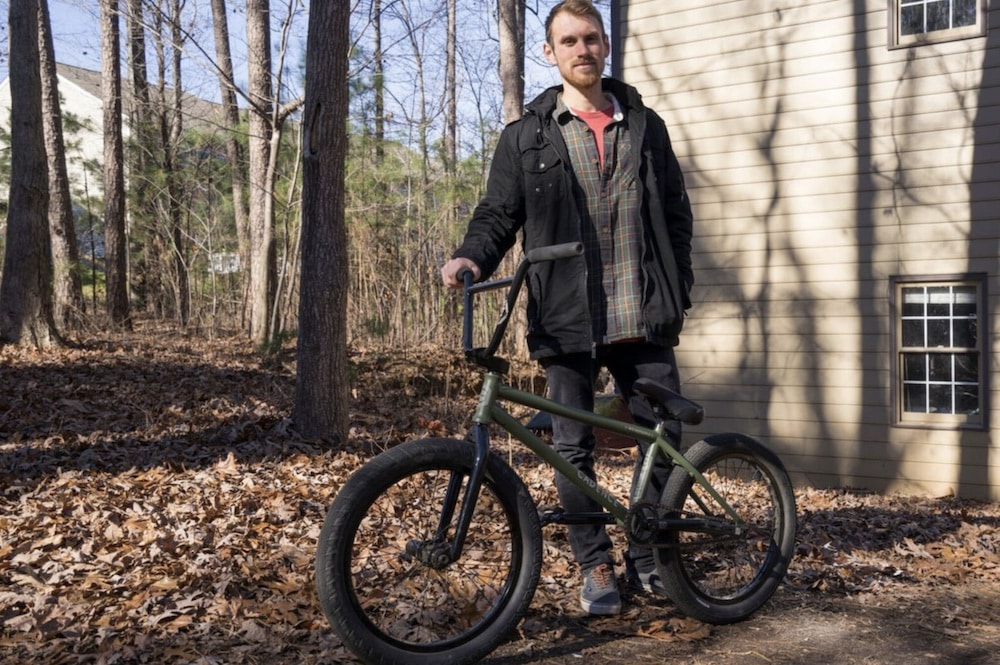 Do you still remember that Dan was a WeThePeople pro rider back in the days with his signature frame?
If you like reading about history, then I highly recommend heading over to DIG where you can read about the frame but other parts, too.
Dan says that he really likes a lower bottom bracket and a higher standover height.
BB makes the bike feel more solid, which comes in perfect for his smooth style of riding.
Also, Dan wanted to create a frame that could ride on anything with ease. Yup, an all-around machine!
Was this article helpful?
Disclosure: The BMX Dude's content is free & reader-supported. I may earn a commission if you click & buy through my links. Your support helps me create the best content & make a difference. Thanks! 🤘