Welcome to the Nathan Williams bike check! Let's together enjoy what the king of switch rides.
Because there must be something about his bike to keep his riding level so high, right?
But really, Nathan is just THAT GOOD.
Nathan is doing it for Kink and Cinema, rocking signature street frame, bar and tires.
He also likes to cut his bars and steerer tube a little bit.
Fun fact: He is very picky about his bar/stem setup. (You'll also see him switch from 2pc to 4pc bar from time to time.)
Nathan Williams Kink Bike Check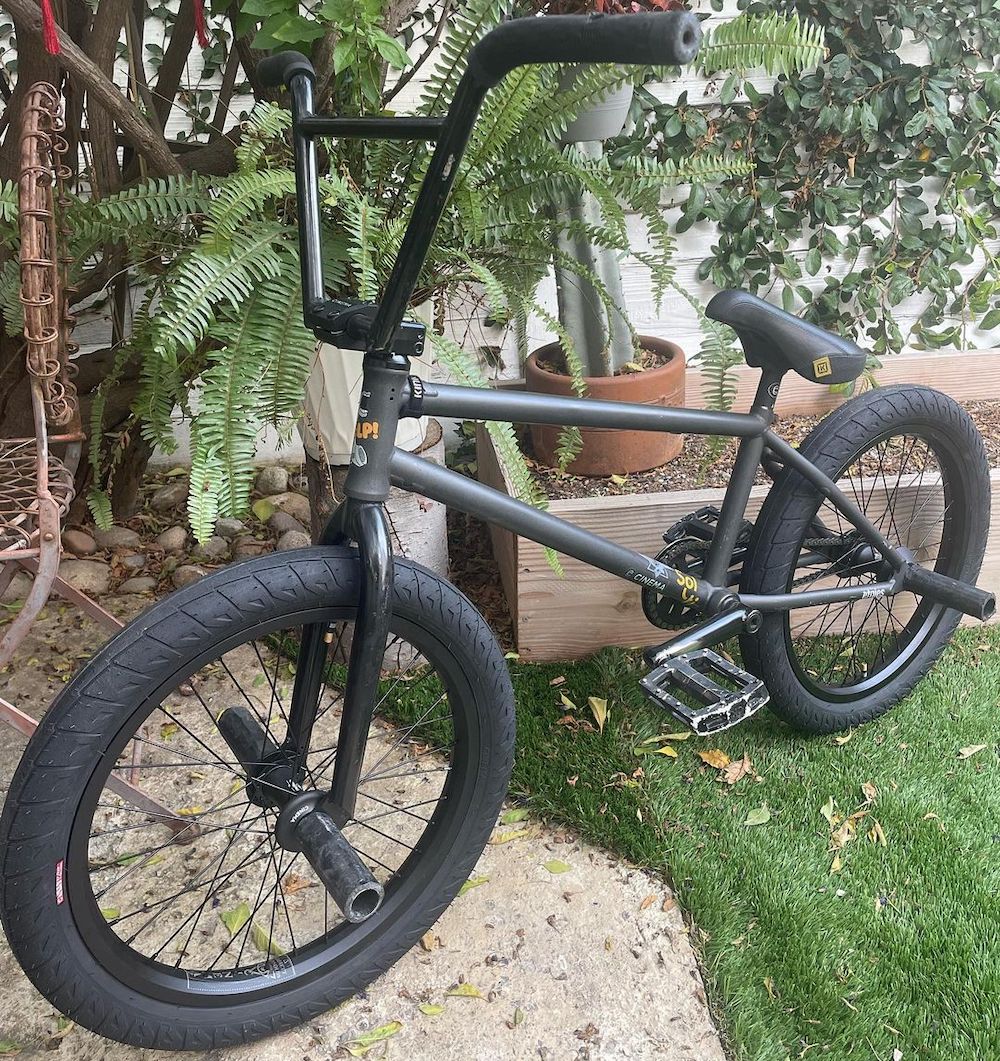 Frame: Kink Williams 21″ frame
Bar: Kink Eagle bar
Stem: Cinema Martinez top load stem
Fork: Kink Stoic forks
Headset: Cinema Lift Kit headset
Grips: Cinema Focus grips
Seat: Kink Ericsson seat
Seat Post: Cinema Stealth post
Cranks: Kink Brace cranks
Pedals: Cinema CK plastic pedals
Sprocket: Cinema Rewind sprocket
Chain: Cinema Half Link
Front Wheel: Cinema Reynolds rim, Cinema FX hub
Rear Wheel: Cinema Reynolds rim, Cinema Feature (sample) freecoaster
Hub Guards: Cinema
Pegs: Cinema Dak plastic pegs 4.5″
Tires: 2 x Cinema Williams Tire
GET NATHAN'S SIGNATURE PARTS:
Don't miss following Nathan on Instagram for tons of riding and lifestyle content.
Want to see Nathan in action? I have a full list of Nathan Williams's best videos for your viewing pleasure.
Featured photo by: Kevin Conners.
Old Nathan Williams Bike Checks
Dig (2020)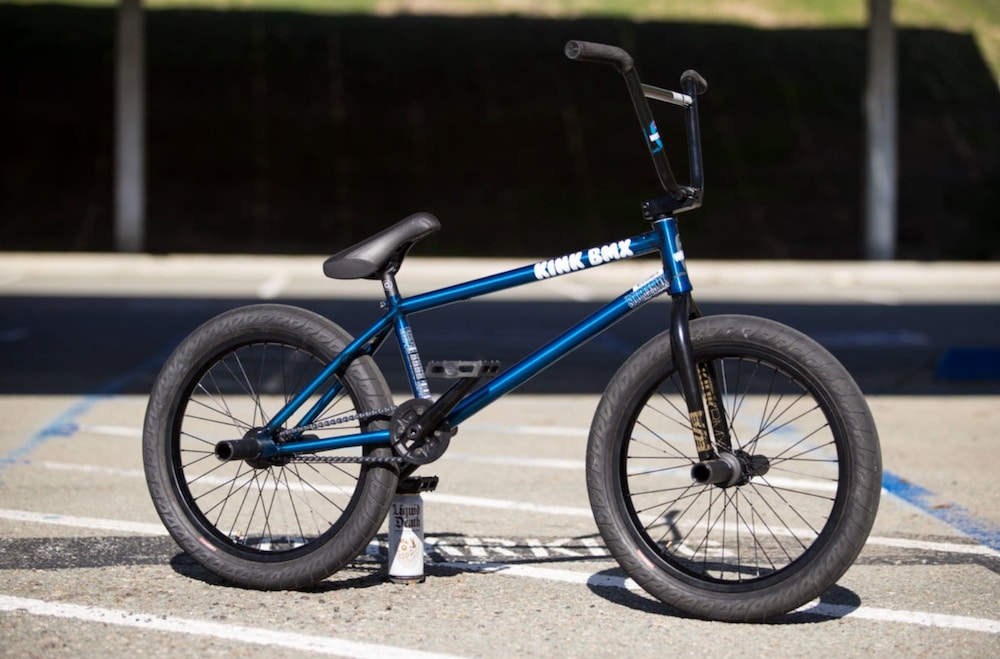 In 2020, Nathan was on Kink for a year and already had his signature Williams frame. This is the trans blue edition in 21″ TT with black parts and it looks RAD.
Nathan also says in the interview that he's pretty picky about his bars and stem. Moreover, he usually cuts his bar and fork steerer tube but runs all the rest out-of-the-box.
Check the entire parts list, full interview and many cool bike shots on Dig.
Ride BMX (2017)

For me, Nathan always has a dialed bike setup.
This one is especially dope because – yes – it's black with the excellent United Supreme seat detail.
(You know I like black 🙂 )
Moreover, Nathan also mentions that he's switching between 20.5″ and 21″ TT frames, depending on how he feels. (Shorter frame = more responsive, longer frame = more stable.)
Plus, he likes the front-end low (but not too low!), his chain tight (so it doesn't make any noise) and his tires at around 30-40 PSI (wrist-friendly & feels kinda springy).
Ride UK (2011)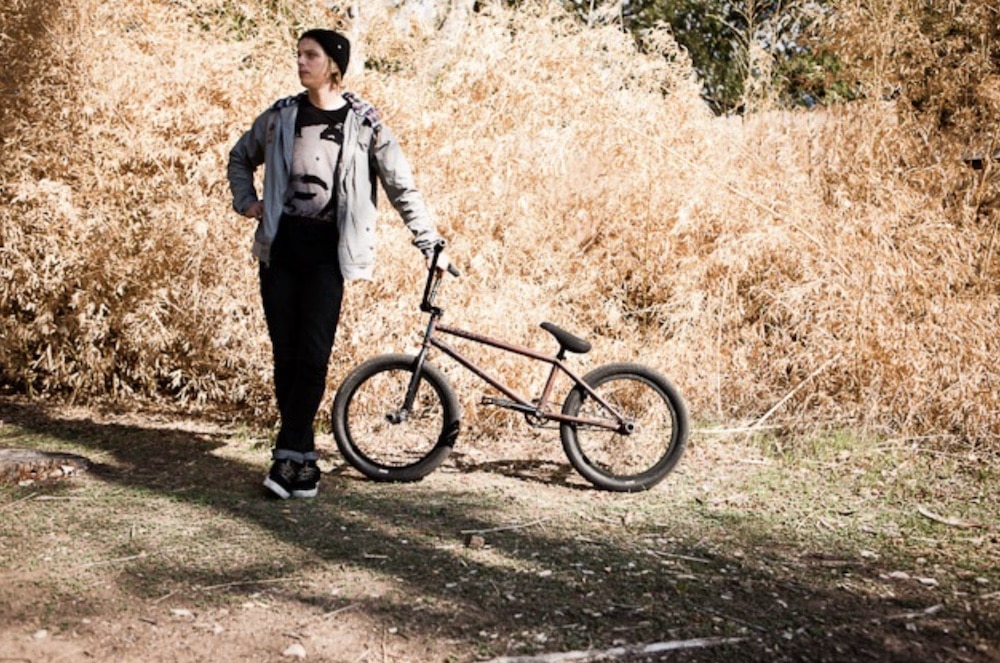 This one goes all the way back to 2011 when I was getting bigger and bigger Williams fan. I still am, though!
He had his signature United Mothership frame and bar combo with his signature United Nash cranks sample (which weren't out yet at the time).
And that "rusty brown" color looks really awesome. Hit up Ride UK for more.