Do you want to see the latest Matt Closson bike check?
Matt's one of the dudes that I've been a fan of for years.
Every time he puts something out, I know it will be epic.
He has this awesome riding style that appeals to me very much.
Matt also rides a slightly larger Fiend frame, which I think makes riding look a lot better.
That's why I opted for a longer TT, too. But it's not all about the looks, it also feels better.
And as a Fiend and Premium rider, let's today take a peek at his most recent bike setup.
Matt Closson 2022 Fiend & Premium Bike Check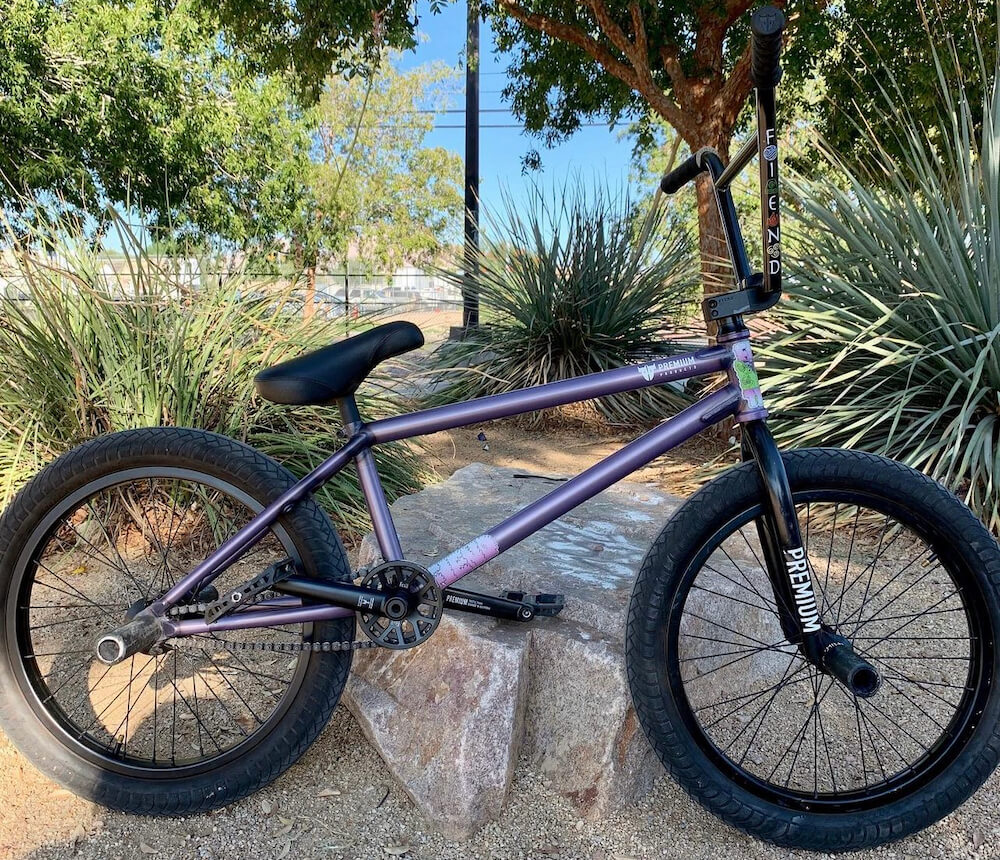 Frame: Fiend Morrow frame
Bar: Fiend Raekes 4-piece bar
Stem: Fiend Morrow top load stem
Fork: Fiend Invest BMX fork
Headset: Fiend Tall BMX headset
Grips: Premium CK grips
Chain: Fiend half link chain
Seat: Fiend Reynolds pivotal seat
Seat Post: Fiend pivotal seat post
Cranks: Premium Trestle BMX cranks
Pedals: Premium Slim plastic pedals
Sprocket: Fiend prototype guard BMX sprocket
Front Wheel: Fiend Cab front BMX wheel
Rear Wheel: Fiend Cab rear wheel
Tires: Premium CK BMX tires
Pegs: Premium plastic pegs
GET PARTS MATT RIDES:
Note: Don't miss my collection of the best Matt Closson BMX videos because they're amazing.
Go and follow Matt on Instagram for regular (super stylish) riding clips.
Featured photo by: James Tracy.
You may also be interested in Matt's other Fiend team members' setups:
Disclosure: The BMX Dude's content is free & reader-supported. I may earn a commission if you click & buy through my links. Your support helps me create the best content & make a difference. Thanks! 🤘